I don't mean to ever sound like I'm wishing 5/7ths of my life away, but MAN am I extra glad Friday is here.  Had a pretty rough week because I got sick with this cold that everyone seems to have right now, so I'm more excited than usual to get some rest this weekend.  While chain-blowing my noise and struggling to breathe, I managed to come across some fun and inspiring stuff I wanted to share with you guys before we all run off for the weekend!
I shared my new pyramid mirror box on Instagram yesterday and everybody seemed to dig it.  I'm really into it, too.  You can find it here!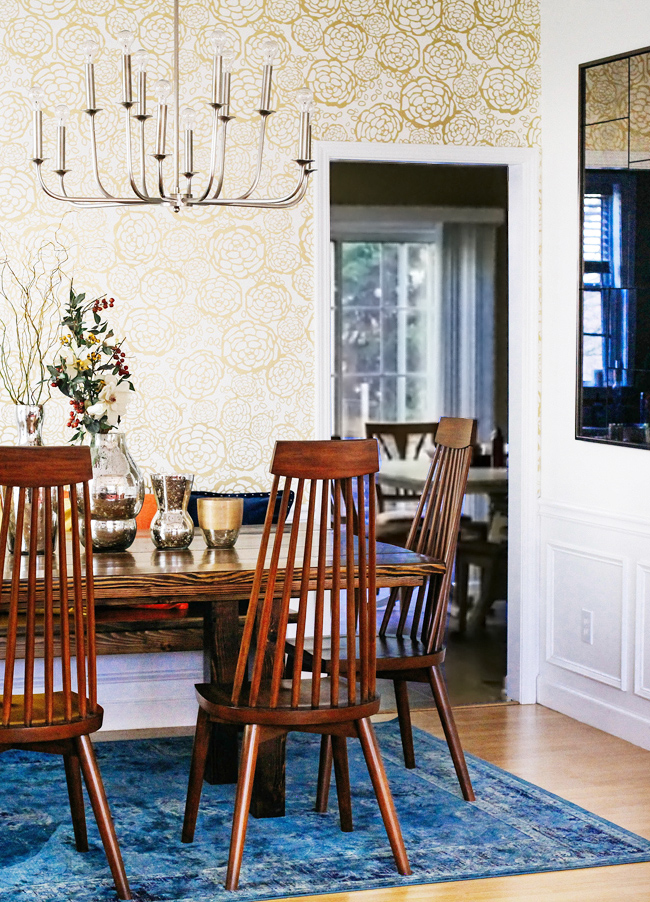 I seriously love that Hygge and West wall paper, even if it's everywhere.  I'm not the type to write something off just because it's something "everyone" has.  I know what I like and that's it!  This beautiful dining room makeover also has me sold on over-dyed rugs.  Such a gorgeous blue.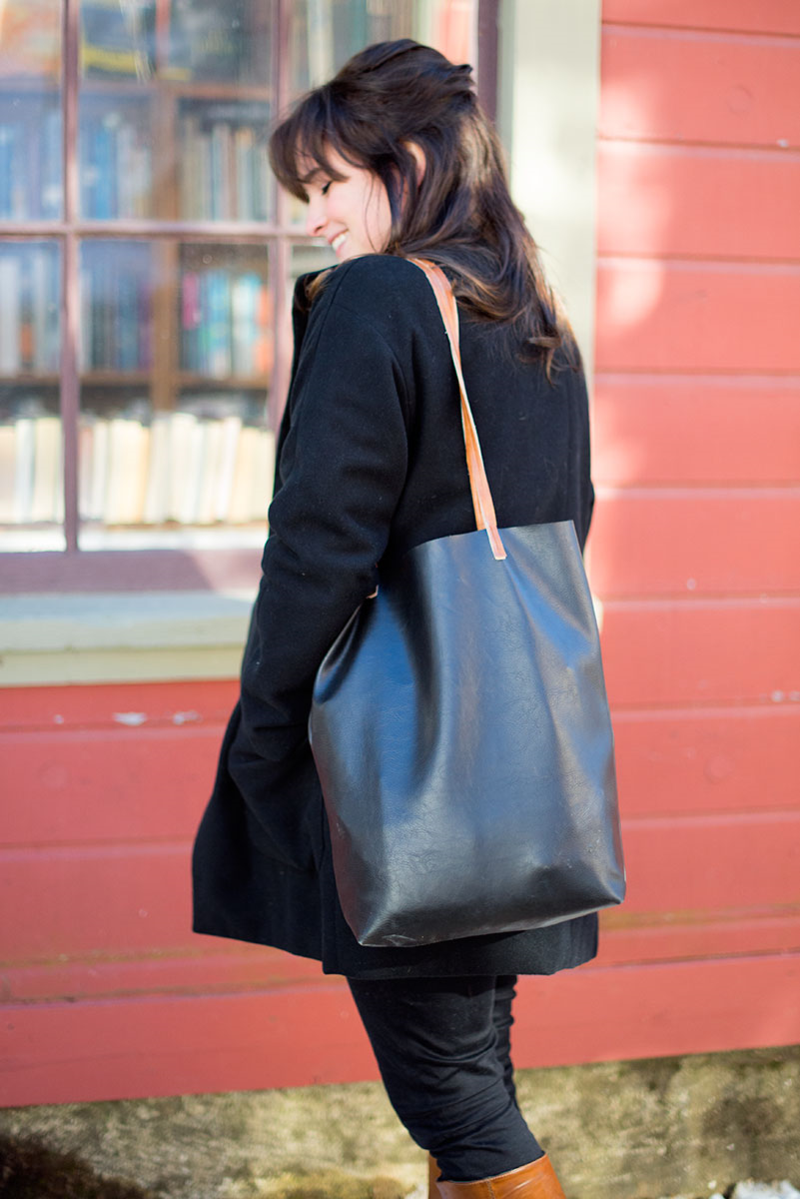 Guys, I seriously need to learn how to sew already so I can make pretty things like this leather tote bag.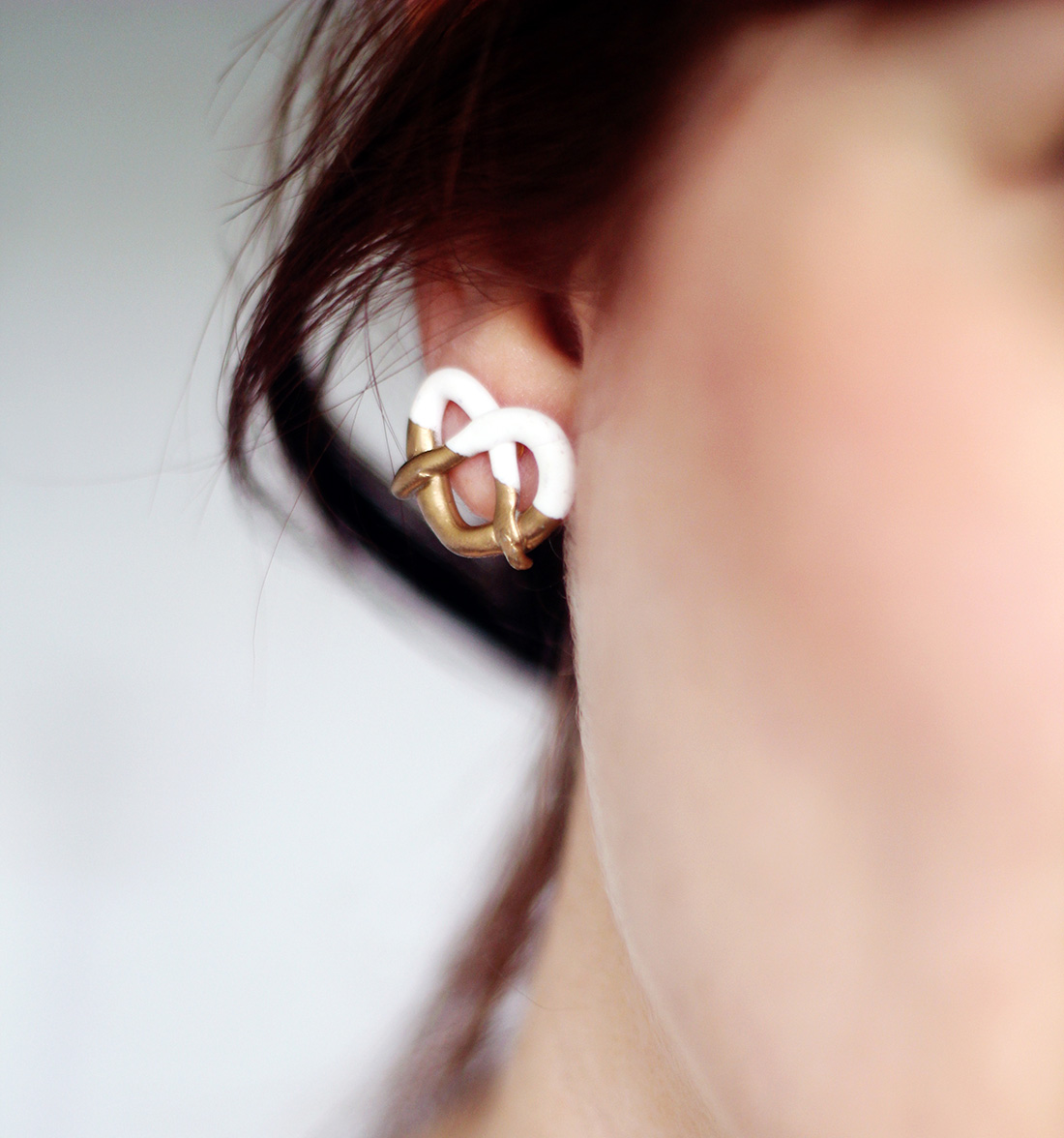 If you had simply asked me if I was interested in pretzel shaped earrings, I probably would've hesitated, but seeing these gold dipped ones that Fran made has me convinced on what I didn't think was possible.  They're so chic and adorable all at once!!
I've been eyeing these CB2 shelves and love how the gold foiling was added to them (of course).  This entire home office is full of pretty details like this.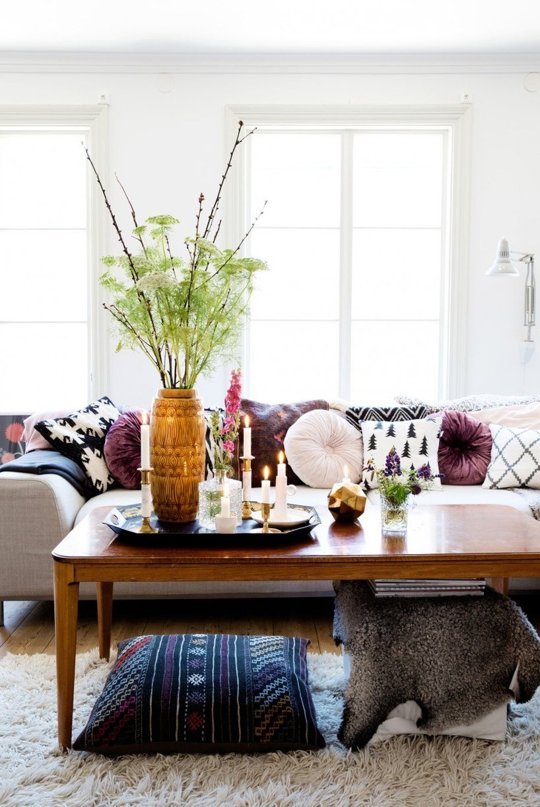 I very much hate our current coffee table, but justified it at the time because it was dirt cheap and has awesome storage capacity.  I've been feeling a little stuck on what I would get instead without compromising too much storage, so I'm feeling inspired by this post about not wasting space under your coffee table (mostly just this image and the golden poufs).
ALSO, if you're going to be in LA on Feb 8th, you should definitely go to this workshop at West Elm LA hosted by my friend Jeran from Oleander and Palm. I'm SO sad I won't be able to make it, so please go for me. It looks like it's going to be a lot of fun, and some pretty terrific goodie bags are in store ;).
That's all, folks.  If anyone else is sick, then get well soon please because that really sucks and I'm right there with ya <3.
Have a fantastic weekend, friends!  Hope you're all up to some fun.