I often find myself wanting to share with you all some of the inspiring things I come across while procrastinating from writing a blog post.  Seriously, it's when I need to get work done that I get the most lost in link after link of "Man I wish I had time to make that" or "I need those pillows now."
Thing is, not all of these finds conveniently fit a common theme or idea most of the time.  They're random, which is usually how I browse.  SO, I'm thinking I'll occasionally just lump these finds in a casual, Friday post where we can chat about what's currently swoon-tastic.  Shall we?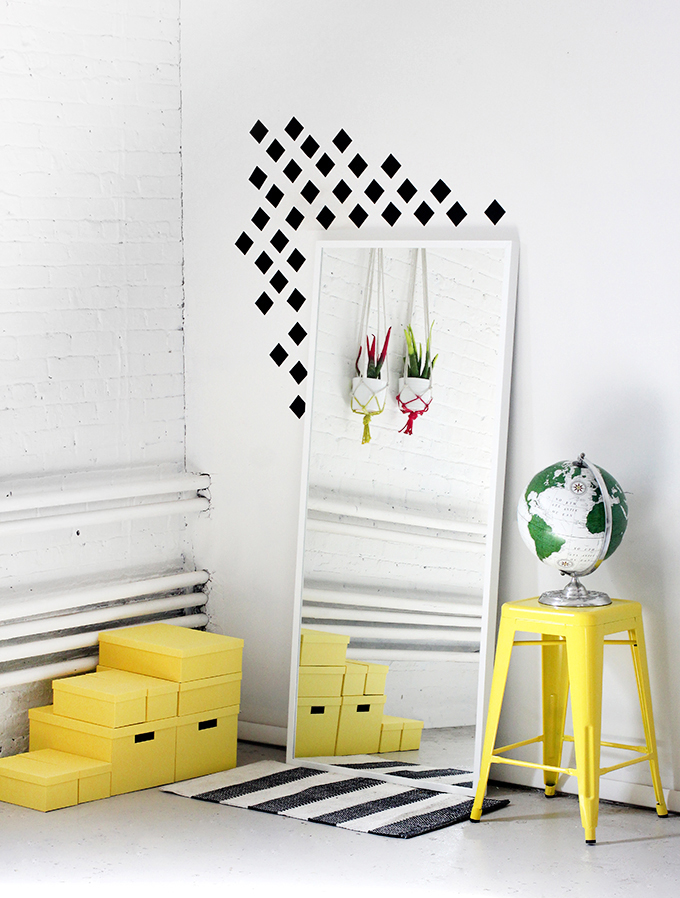 This diamond wall art from I Spy DIY is so simple and striking, and in my favorite color palette.  And just look at how beautifully this shot is styled!!  Even the reflection in the mirror was so thoughtfully calculated.
So I think I'm going to have to do something like this in order to finally have myself a bar cart (who else feels left out from the bar cart party?). I love how this IKEA hack bar cart from Sugar and Cloth is simple and chic. Really, you could do this DIY with any free-standing bookshelf or table, and the possibilities for customization are endless!
Oh, summer.  Isn't this scene dreamy?  Poppytalk shared this sneak peek of their upcoming Target collaboration launching June 22nd.  So far I love everything I'm seeing!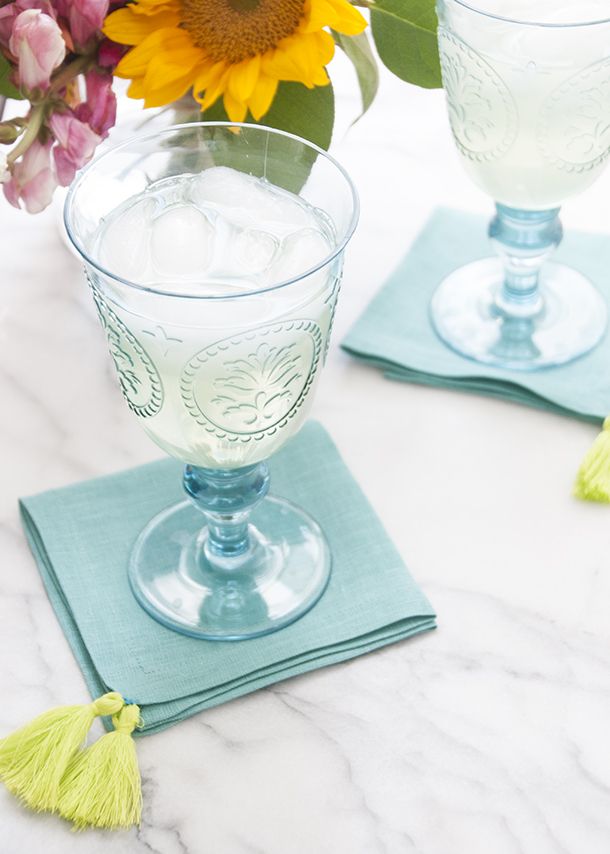 I have yet to own cocktail napkins or find a use for them anytime soon, but these… I very much want these.   I can't get over how adorable the tassel embellishments are.  See the DIY tutorial at House of Earnest.
Smitten Studio shared this DIY built-in shelving, but lets spend a moment here to take it all in… isn't Sarah's style amazing??  I absolutely love everything she does.
My backyard envy continues to grow.  designlovefest pretty much threw the perfect backyard dinner party, or at least this is how I'd imagine the perfect party would go down.  There are so many gorgeous details!
I'm really digging the geometric copper design that Mandi from Vintage Revivals created on her photo frame mat, but what's more is that quote.  It so perfectly fits her personality, and I also have to agree with it ;) as long as I don't think too hard about it… ha!! (Did I just admit that I'm boring?)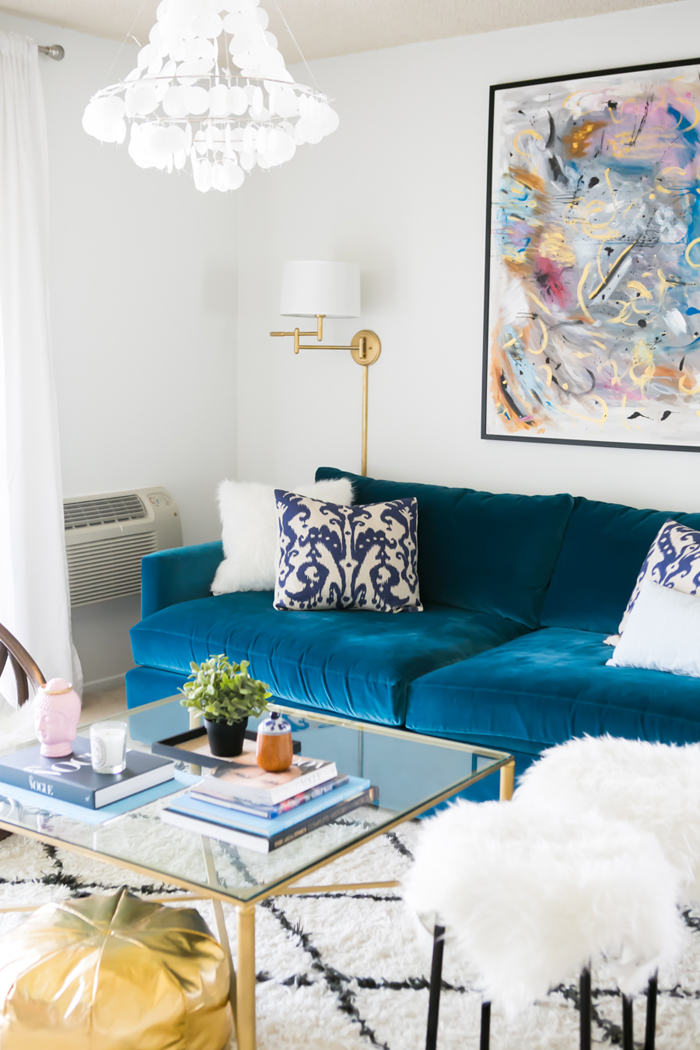 Guys… this is probably my favorite home tour yet.  Katherine Vo's home is the perfect mix of chic and cozy.  I can easily see myself living in a space like this.  Oh and what's that?  A blue velvet couch??  You guys know how I feel about blue velvet couches, right?
Hope this was an inspirational weekend send-off!  Which of these inspires you the most?  Will you be DIY'ing anything this weekend or throwing a perfect backyard party?