The more I look at this project, the more it looks like a celebration for a one-year-old, which it totally can be, and sort of is, except not really.  So what's going on, you ask??  My friends at Pottery Barn Teen asked me to make some pinata letters to help them celebrate one year of blogging at The Stylehouse!
I first guest posted for PBteen to help the launch of their blog, and already it's been a year of being a DIY contributor for them.  Wow.  So in a way, this is me celebrating with them as well :)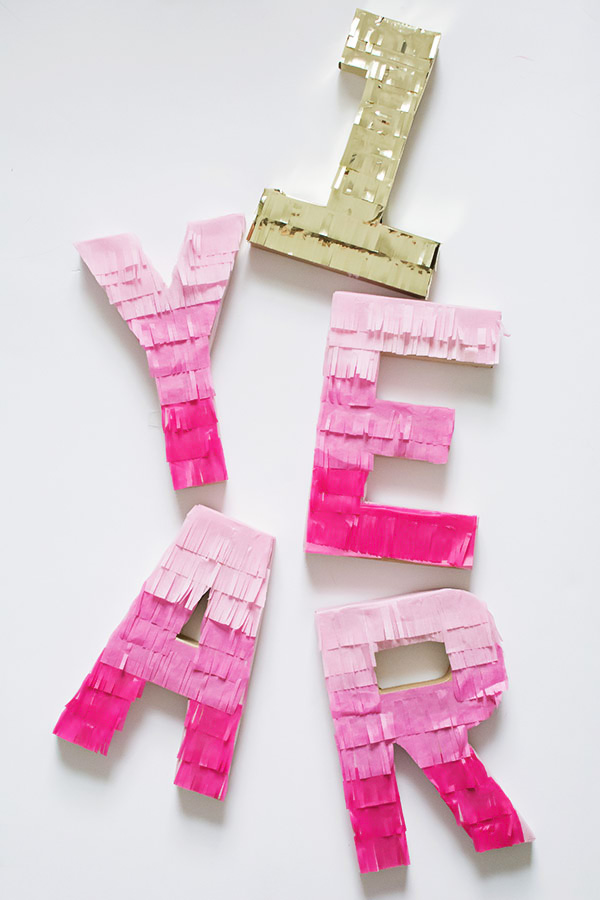 If you know how to use scissors, then you can definitely do this DIY.  It helps having fringe scissors over regular scissors, and for sure make this your own with just numbers or a monogram, which you might have seen people do a lot when photographing their babies each month (I love those).  Could I also maybe even suggest making some for a Valentine's Day soiree?  A Galentine's Day party?? Ey??? How's that for trying to be relevant?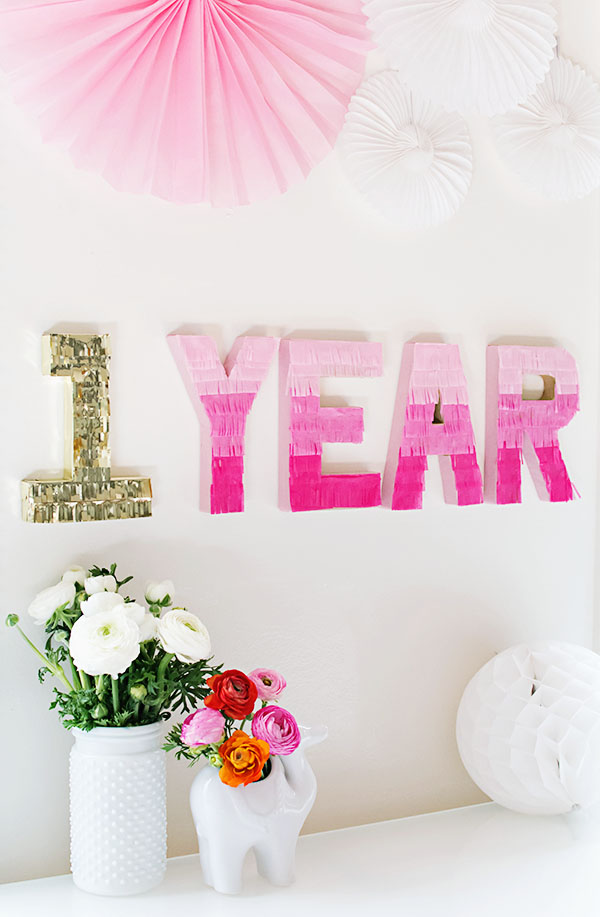 For the DIY on these pinata letters, head over to The Stylehouse.  If you are thinking about how cute that ceramic camel is (c/o PBteen), you can find that here.  Ok ok, last thing- PBteen will be celebrating all month long, with surprise giveaways on their Instagram and PBteen gift card giveaways on their blog.  You guys can enter the giveaway here if you'd like!