Copper is a very close second to gold in my world of metallic colors. I've even come close to thinking maybe I like it better than gold, though that will never truly happen.  Still, I've been really into copper lately and that's due in part to seeing it trending everywhere these days!  I've grouped 5 DIYs, 5 inspiring spaces, and 5 decor items to shop for that made me fall in love with copper even more, and maybe will do the same for you :).
5 Copper DIYs
1//Copper Salad Servers  2//Copper Laptop Table  3//Copper Wire Pendant Lights  4//Copper Pipe Pencil Holder  5//Copper Furniture Trim
5 Copper Inspirations
1//Copper and green  2//Copper planters and containers  3//Copper side table  4//Copper ball light pendant  5//Copper, gold, and marble
5 Copper Items to Shop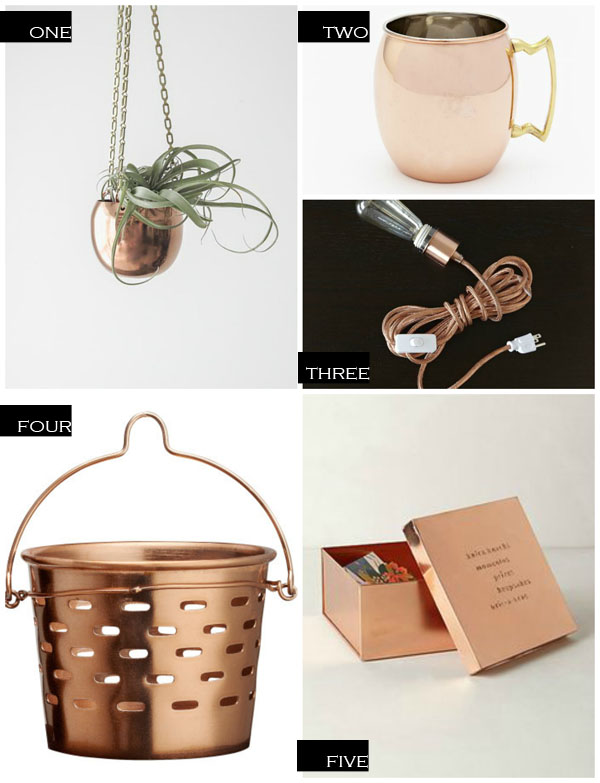 1//Hanging planter  2//Moscow Mule mug  3//Copper cord  4)//Tealight holder  5//Paperclip box
Feeling inspired??  How do you feel about copper?