I remember seeing all the 2013 blog recaps last year and noting to myself that I'll have to wait a year to do a 2014 recap, because by then I'll actually have a full year of projects to look back on!  And now we're finally here!!  Crazy!!!  I'm yet another person who will incredulously shout about how 2014 went by too fast.
I'm the type to rush into thinking about things I want to change, improve, or reach for, with everything, always chasing after how to shorten the gap between how things look in my head and how they actually are.  Naturally, this activity comes to the forefront with the New Year wave of resolution-making, but I'm recognizing more than ever how it's just as important to look back on past successes and soak them in.
I always need a reminder on how far I've come, because when I'm so engrossed in the day-by-day workings, it feels impossible to take a step back and look at the overall progress, and when we're talking about how to stay motivated and push through the inevitable lulls and burnouts, THIS, my friends, is the activity to do.  Plus, it's just fun, no?
So before blasting into 2015, let's take a look at what you guys loved last year, which also happen to be some of my favorites as well.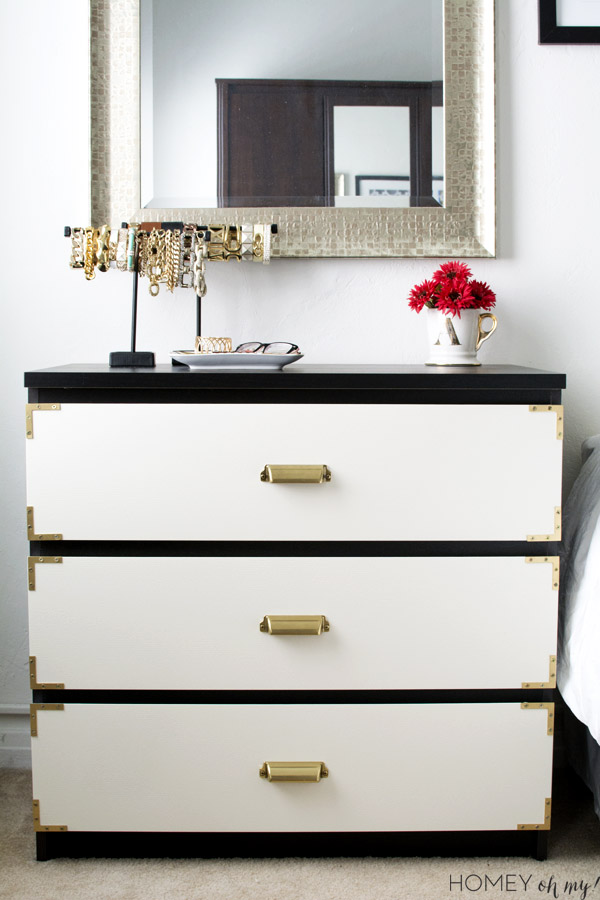 10. IKEA Malm Dresser- Campaign Style Makeover: This was a huge project for me.  The combination of severely limited work space and tools stretched this one out over days.  I sweat hard, was light-headed from paint fumes, and had clothes strewn around all over the bedroom floor while these dressers were incapacitated during the time I was working on them, but it was SO. WORTH IT.  These updated dressers made the single greatest improvement to our bedroom.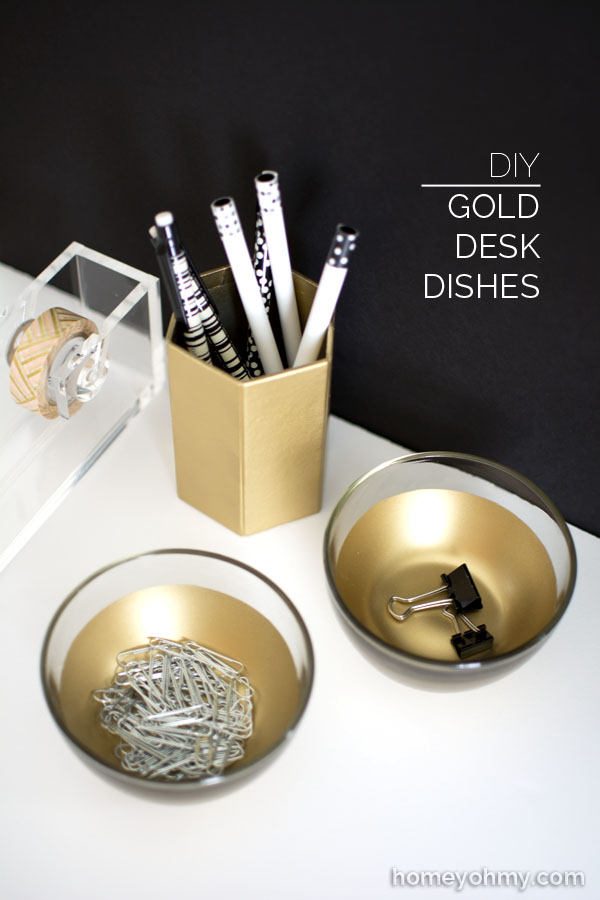 9. Gold Desk Dishes: The gold obsession between all of us became more clear to me with this one.  I also noticed them being pinned more and more towards the end of last year as they'd randomly show up in my Pinterest feed- that's always exciting!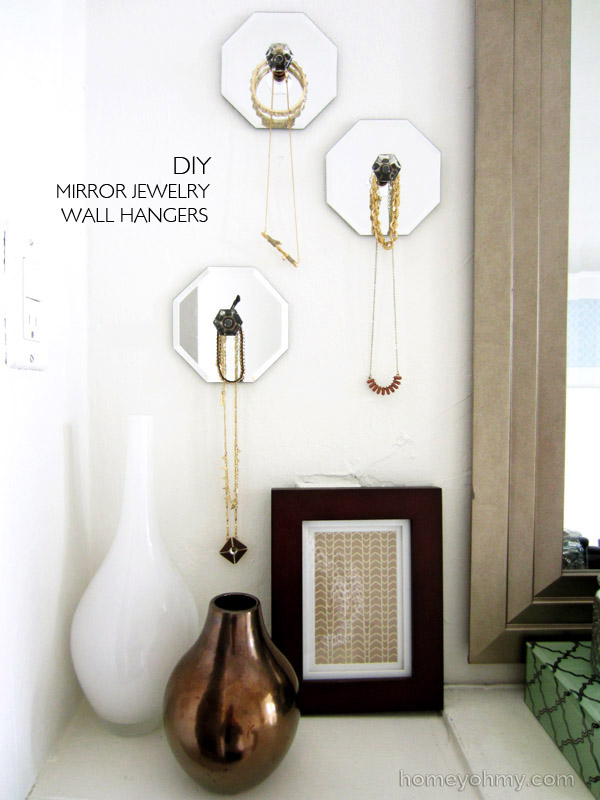 8. Mirror Jewelry Wall Hangers: I think it blew everyone's minds that I found the mirrors at the Dollar Store.  I had initially held on to them for weeks without a plan for how to use them, and I can't remember at all how this idea came to me, but I do know that I always love a beautiful jewelry storage idea.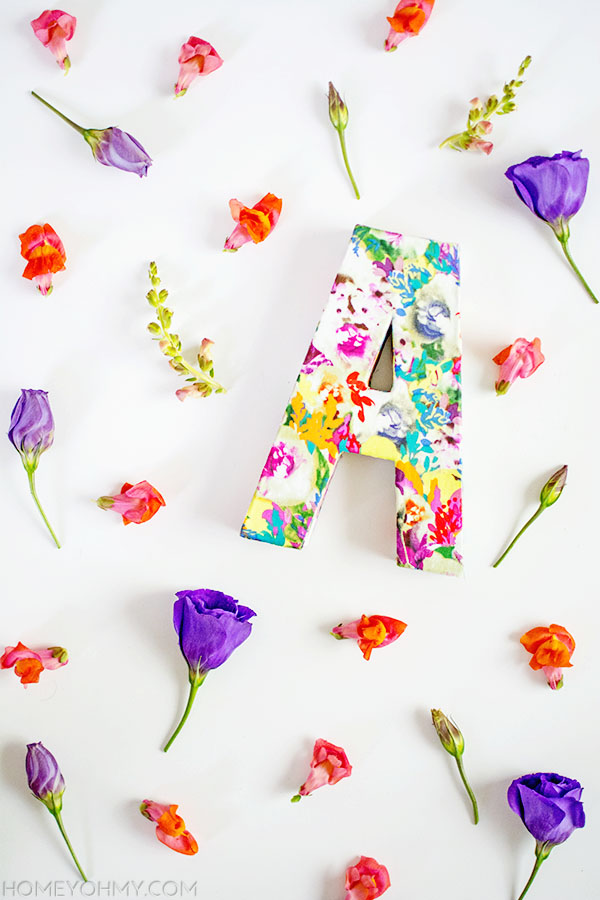 7. Floral Monogram: The response to this one was insane, and I didn't expect that at all.  It was such a spontaneous and simple idea, but it somehow struck a cord with so many people.  This was also the first time I can remember really starting to understand the power of product styling.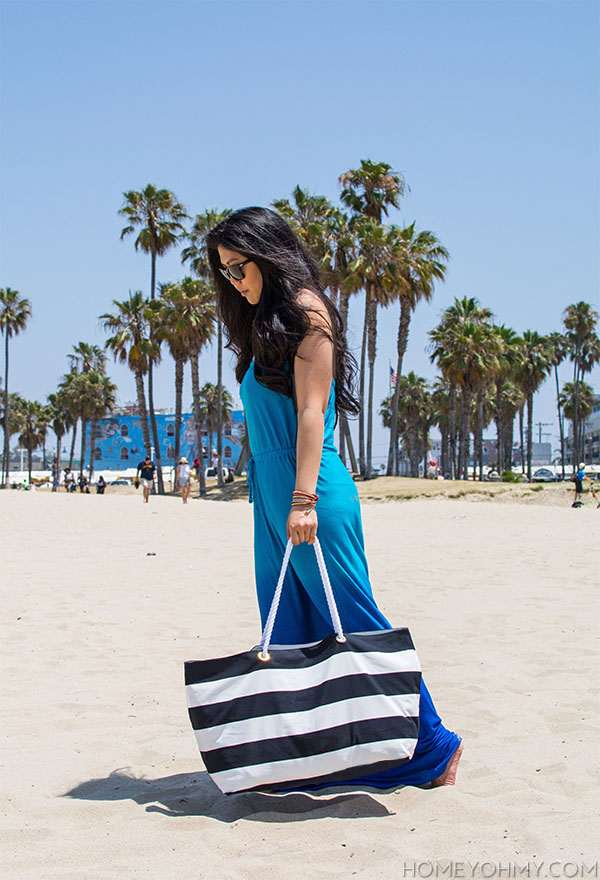 6. No Sew Beach Tote: I still love this one and took it with me to the beach all summer.  I also hold this project high in my memory since it was my first time really in front of the camera with a DIY (very awkward for me), and also my first time shooting outside of my apartment.  Big learning experience!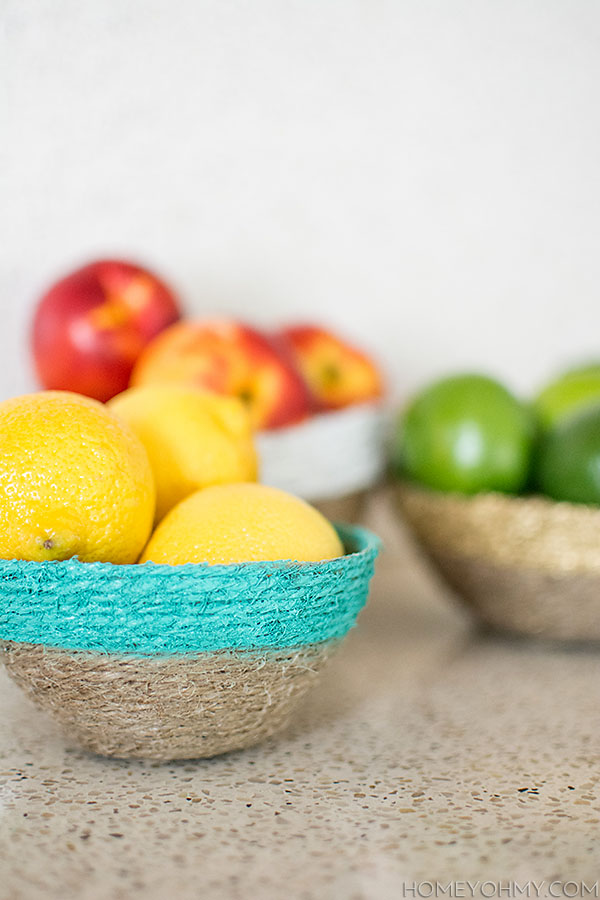 5. String Bowls: Another surprising one that made this list, and it was the most colorful thing I had done up until that point (I don't consider most of what I do to be colorful!)  If nothing else, these were a lot of fun to make, and I think that's something everyone liked about it.  I recall comments about people wanting to try this one with their kids- heartwarming to think about.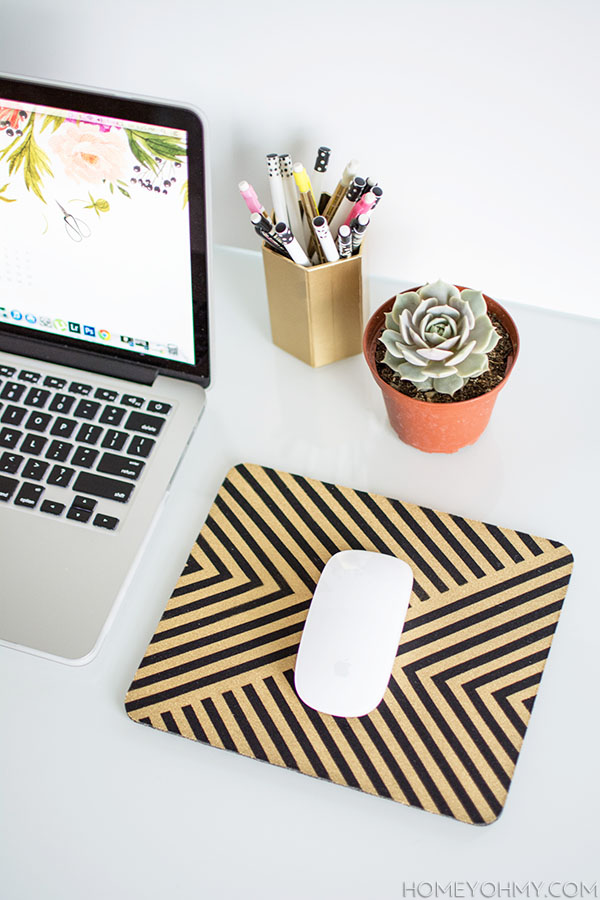 4. Gold Mouse Pad: If I were to point to one design of mine to represent my style, it would be this one, which I've also thought about as I daydreamed over designing a line of products (DREAM).  I'm all about clean and simple lines.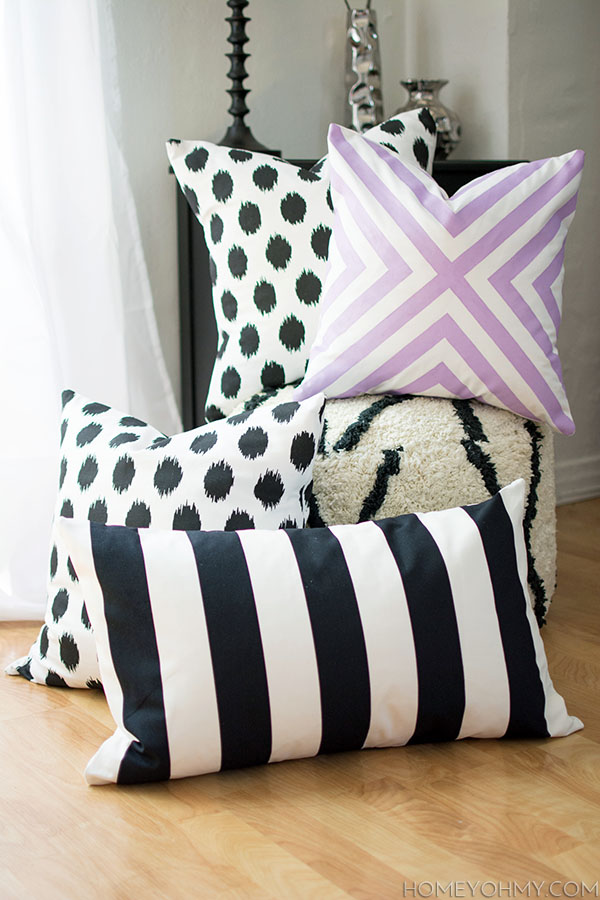 3. No Sew Pillow Covers: Guys… I've made so many pillow covers using this technique, and it's awesome, especially for those of us without sewing machines.  This has absolutely curbed my desire to get a sewing machine, but of course, I still want one!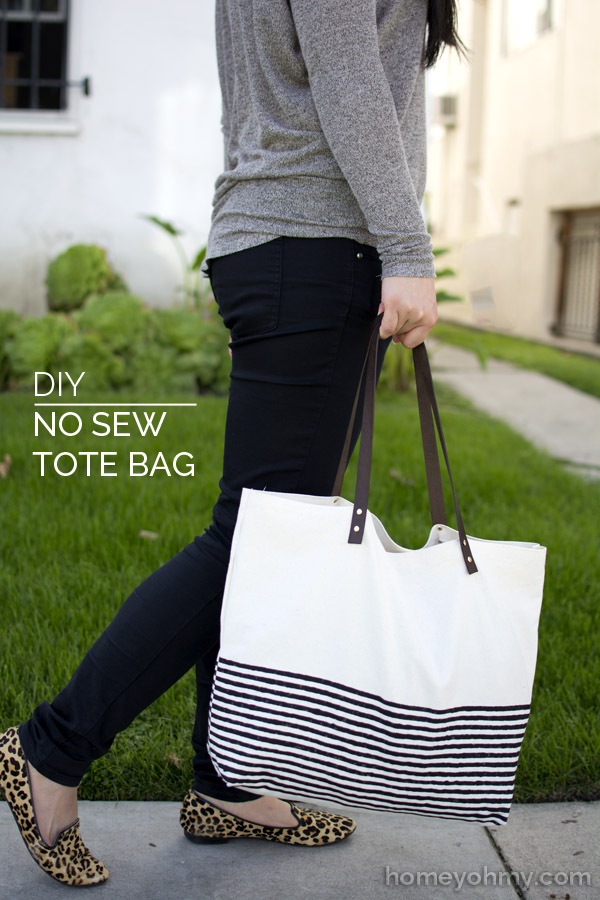 2. No Sew Tote Bag: My first "fashion" DIY, and the start of my obsession with rivets and then soon to be grommets.  I had realized there was hardly anything out there for no-sew tote bags, so I took on the challenge, and so began my no-sew series.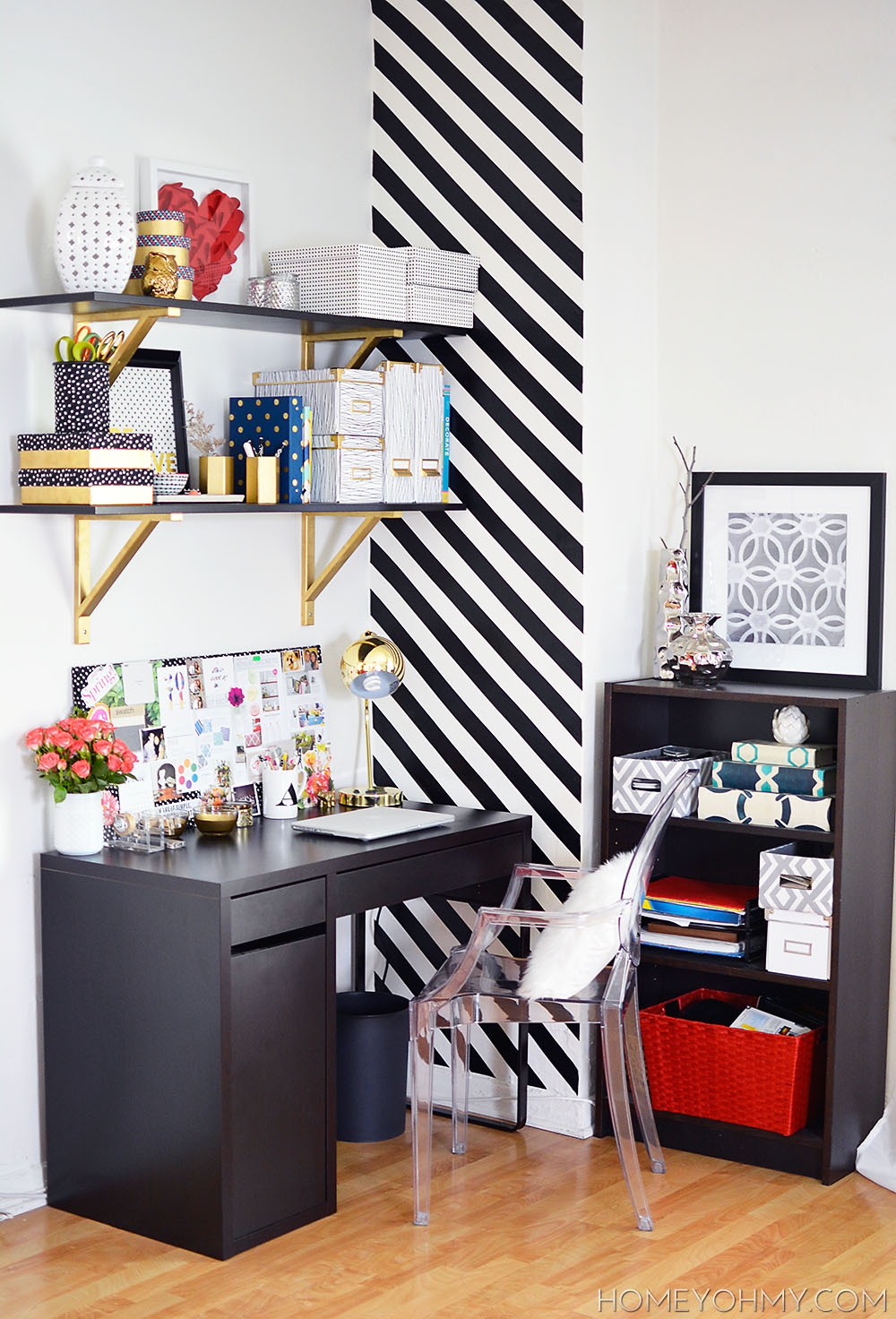 1. Work Space Reveal: It's unexplainable how electrifying it was to watch this one go viral.  To see how far it reached and to be acknowledges by big publications I thought would never know I even existed was such a game-changing experience.  It was my favorite project ever, and still remains my favorite part of my apartment.
Were any of your favs on this list?
Man, I almost feel like an impostor looking at these projects- did I really do all of that?  When??  Who came up with these ideas???
Out of all of this, the most amazing part is you.  Your comments, our conversations, any bit of interaction, however big or small, even just you showing up at this little blog, has made all of this life-changing.  The gratitude I have for you is too big to measure.  Thank you for an amazing 2014!!
Hoping the holidays were relaxing and everything you wished for.  I missed coming on here during that short break, but I also really, really enjoyed not having to stay up late every night to work on blog posts haha!  I'll be getting back into that soon enough!