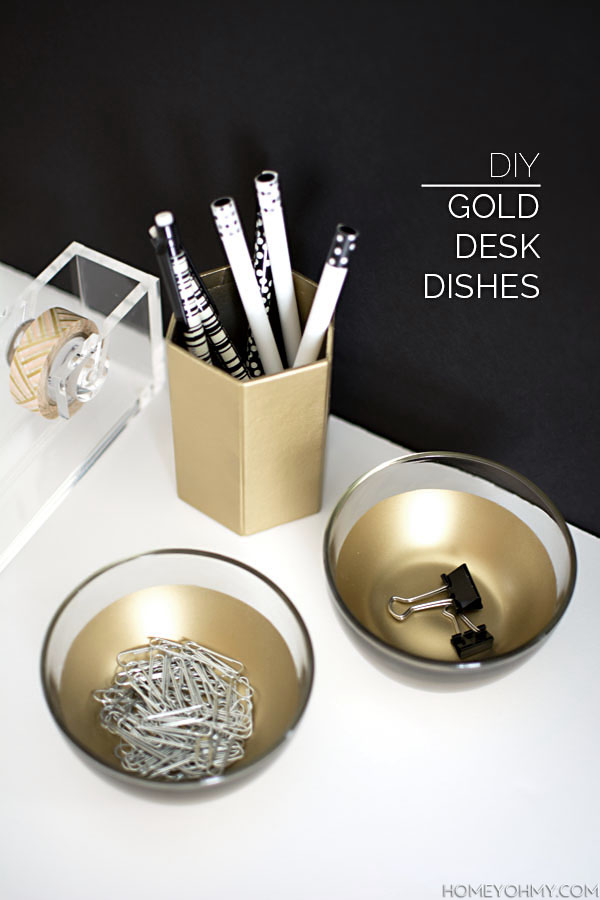 I had a really hard time coming up with a name for this DIY.  "Desk Accessories" or "Desk Organizers" didn't feel specific enough, but I wonder if "Desk Dishes" is even regularly used in desk organizing terms…  You get the idea though, right? Everyone needs something to corral random knick knacks on top of their desk!
They're actually made from glass sugar jars, which  added to my confusion on what to call them.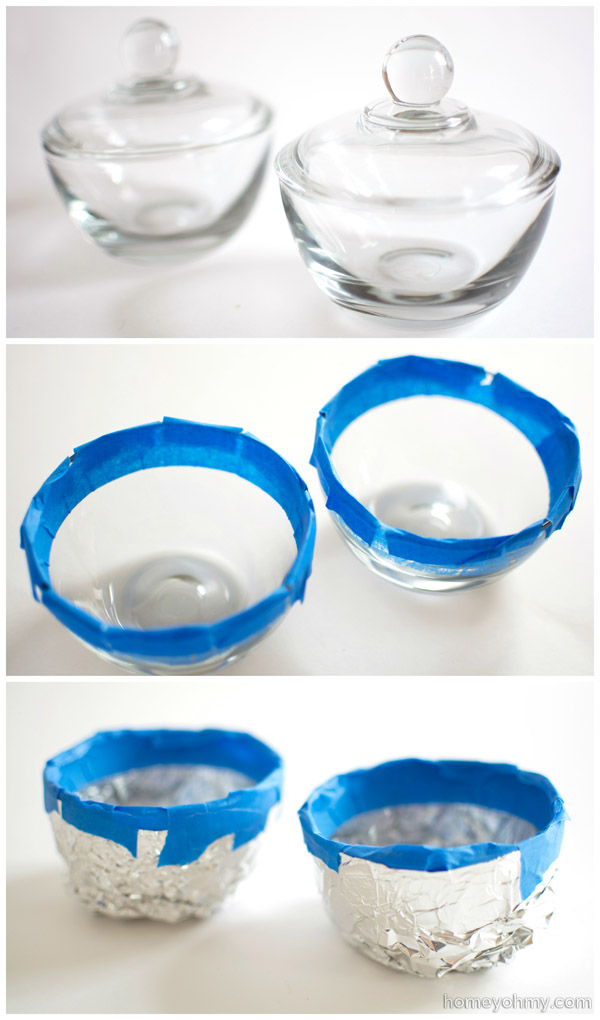 I applied painters tape on the inner rim of the jars, having to make vertical cuts along the part of the tape hanging over the edge so that it would fold over.  Then I taped aluminum foil to the outside surface since I only wanted the inside to be painted.  I sprayed two coats of Rust-Oleum Gold Spray Paint (affiliate link) and two coats of Clear Acrylic Coating (affiliate link) on the inside surface.  The acrylic coating is to protect the paint, especially since it will be coming in direct contact with whatever is placed in the dishes.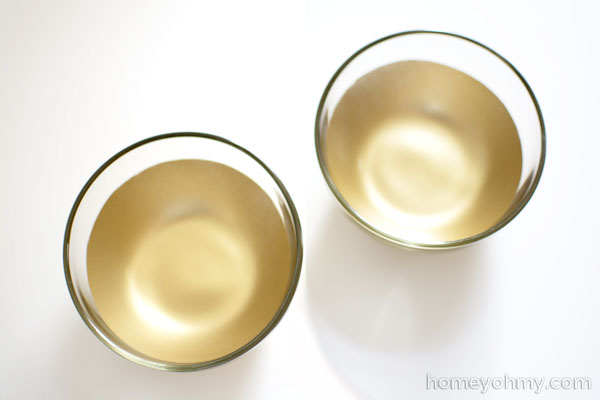 I love how painting the inside looks, as opposed to typically painting the outside.  This way it looks more like liquid gold was swirled around on the inside (ooh fancy!)  Since these are clear glass vessels, the gold shows through on the outside anyway, so either way is a win.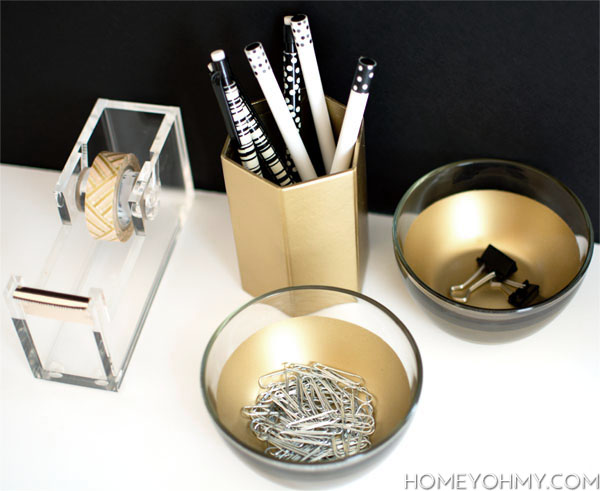 That acrylic tape dispenser is what inspired the design of this project.  Yea, true, I like to paint everything gold always, but I thought the glass and the gold of the dishes would look consistent with the acrylic and gold of the tape dispenser.  There's also a matching stapler, which I shared on Instagram and man did you guys like it!  Still have a few more things I want to add and finalize with my desk, and for sure I'm keeping strong on the gold.
Curious to know… what would you call these gold dishes?  Holders?  Catch-alls?  Containers?