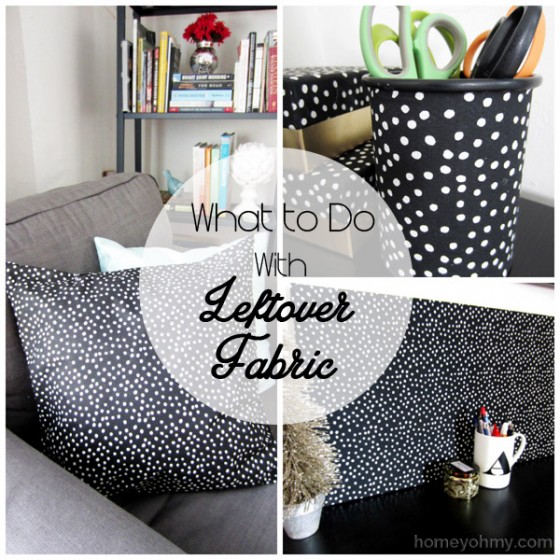 Ok, so I STILL had leftover fabric after covering the magnet board I shared earlier this week.  I know.  I promise guys, this is the last you'll be seeing of this fabric!  Just finishing it off with a quick post showing you what I did with the rest of it.
First, this boring pencil cup was something I've been wanting to cover up for while.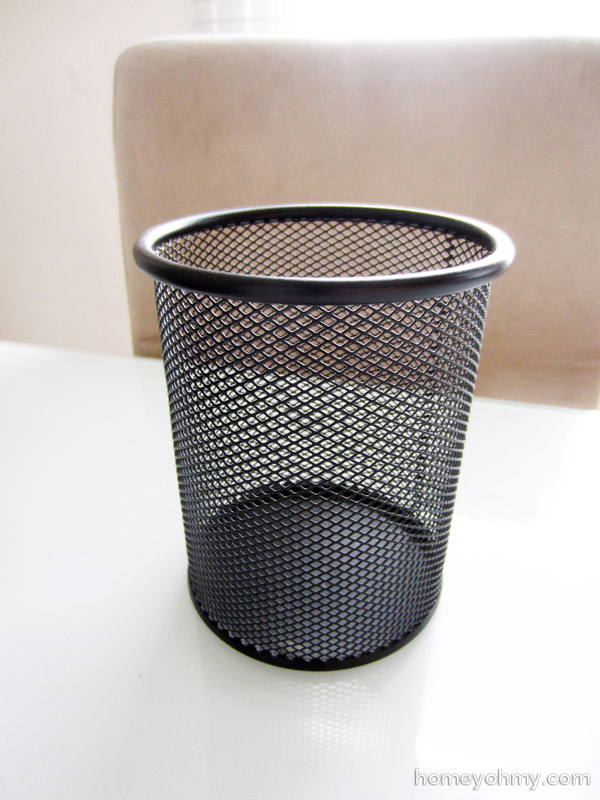 All I did was apply Mod Podge on the outer surface, wrap the pre-measured and pre-cut fabric around the cup, and wipe off any Mod Podge on the inside that seeped through the holes in the cup.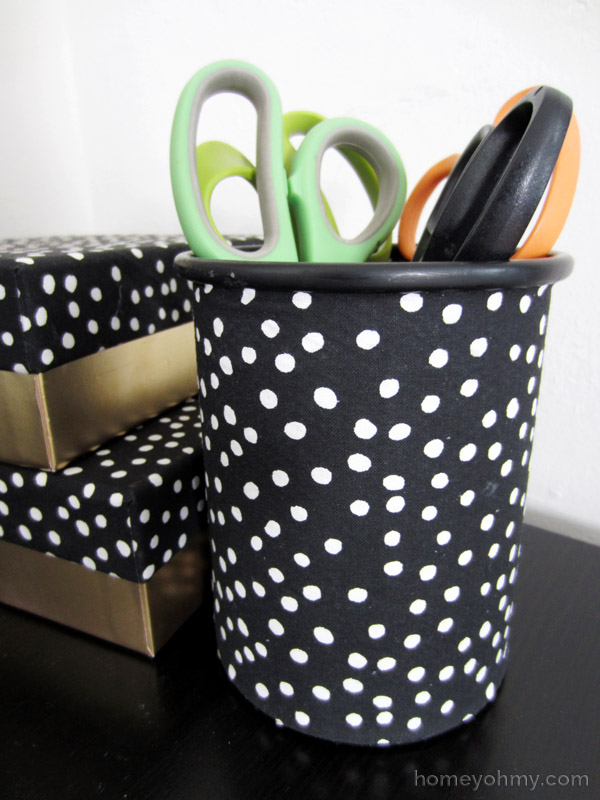 I'm going to be using it to hold my scissors (why I have multiple I don't know except for the Fiskars, which are bomb) and it'll now match nicely with my fabric lid boxes, which made a cameo appearance in the photo above ;).
This here is my first ever DIY pillow cover!  It was so easy, and I'm holding myself back from making a bajillion more.  I followed the no sew tutorial at Live Love DIY and I think this is such a great way to use up leftover fabric, especially if you really love the pattern.
Finally, let's take one last look at the magnet board I shared previously, especially if you missed it!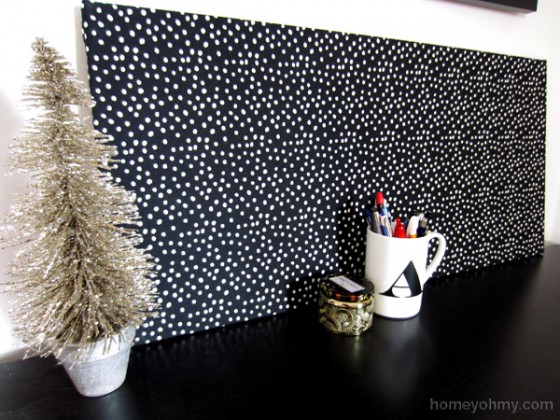 You can see how I did it here.
What do you do with your leftover fabric?  I'd love to know in case I end up in this same surplus of fabric again, which I probably will ;).