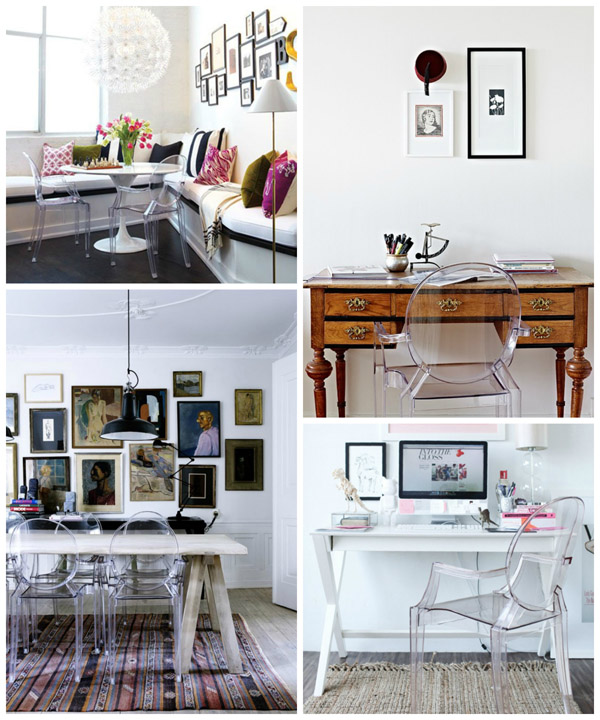 It's done.  I've hopped on the train for this trend.  My ghost chair is on its way in the mail and I can't WAIT.  In my excitement and anticipation, I've been looking around at tons of ghost chair styling inspiration.  It's such a great small space solution since it looks like it takes up no room and it also works with so many different styles, which I wouldn't have suspected on my own.  It can be chic, eclectic, modern, whimsical, elegant, anything!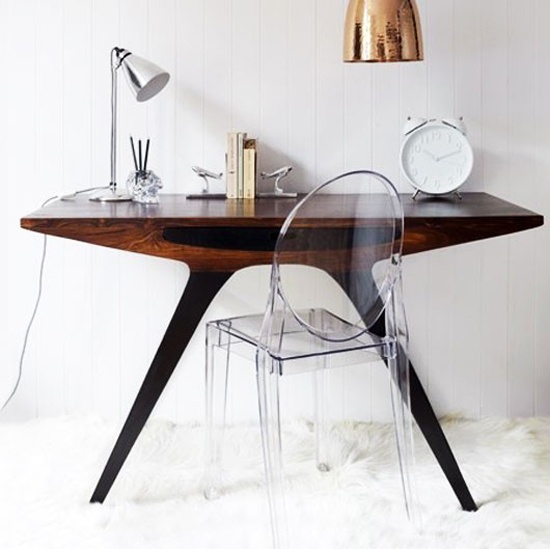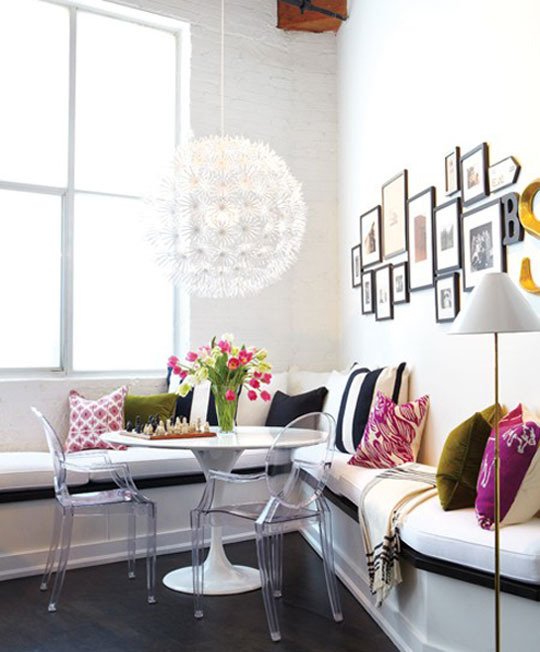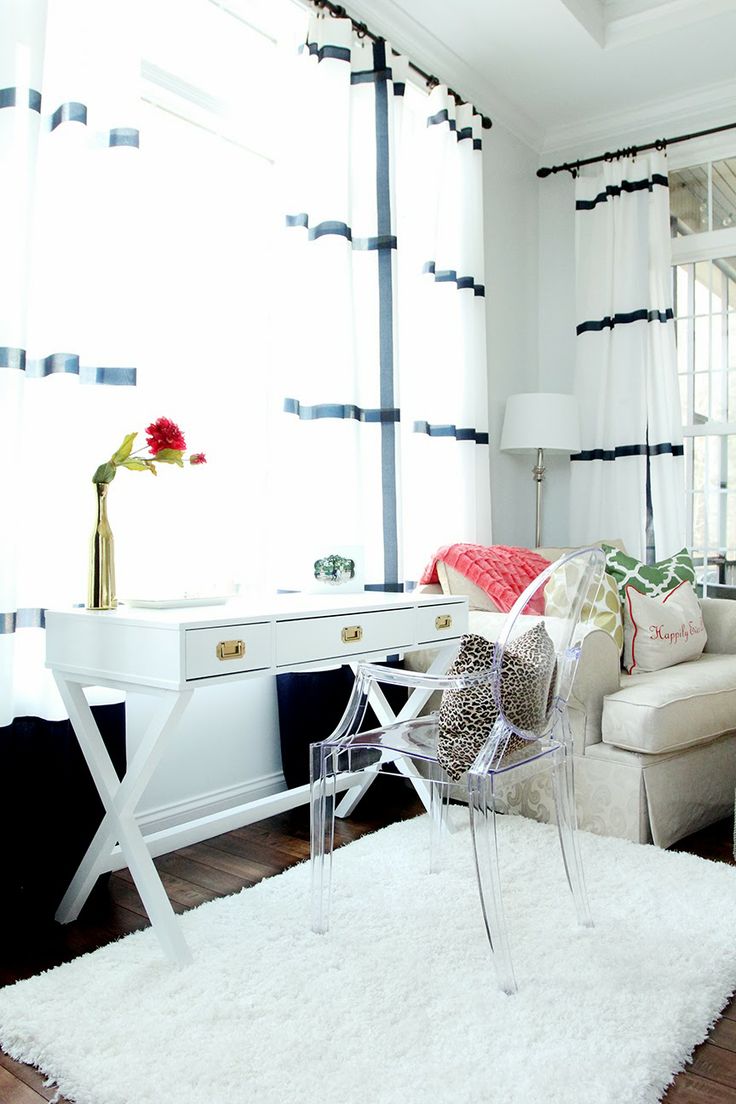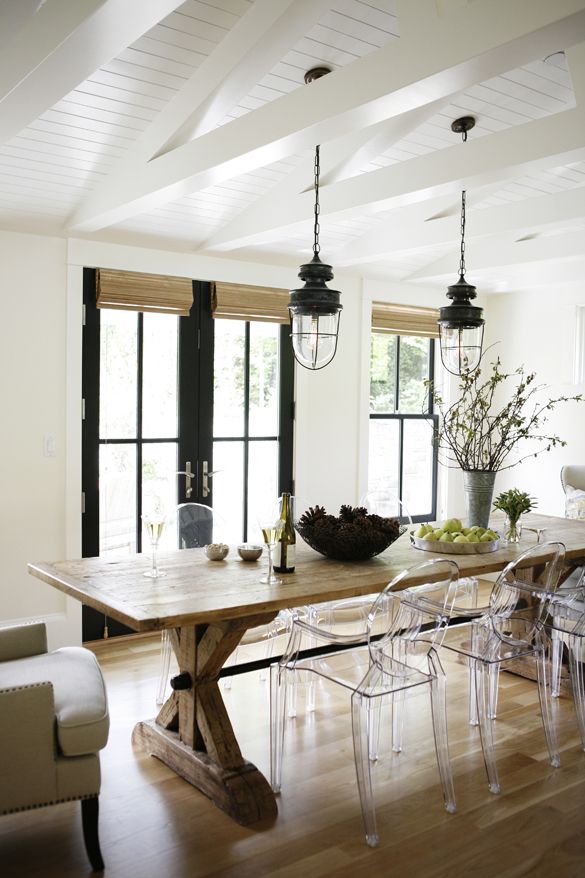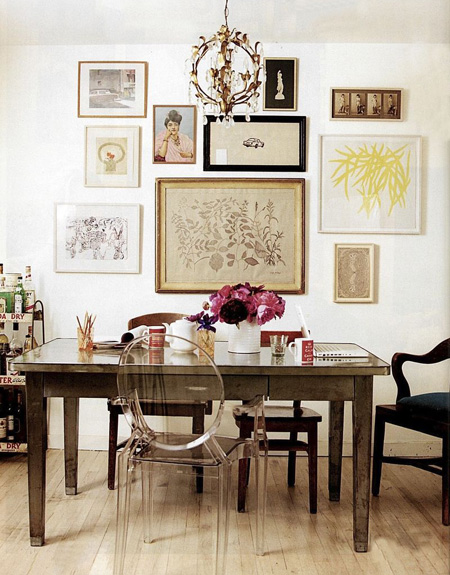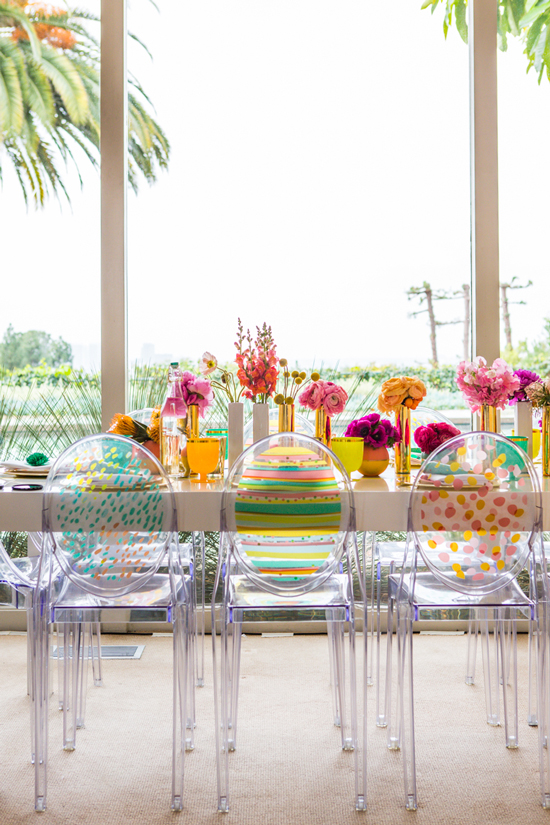 How about these painted ghost chairs from Oh Joy!  So cute!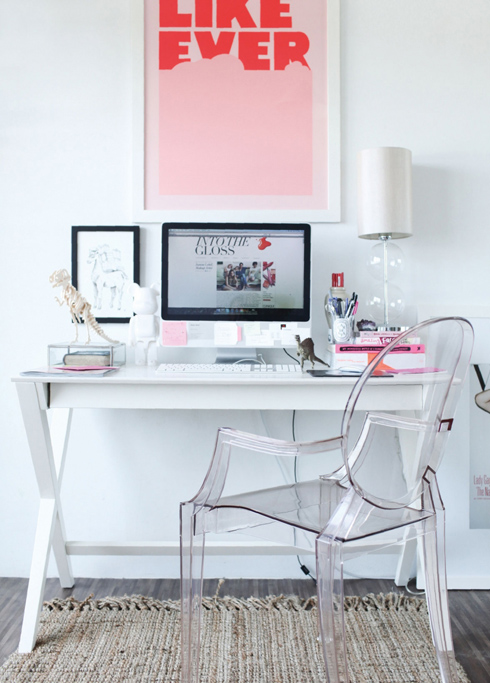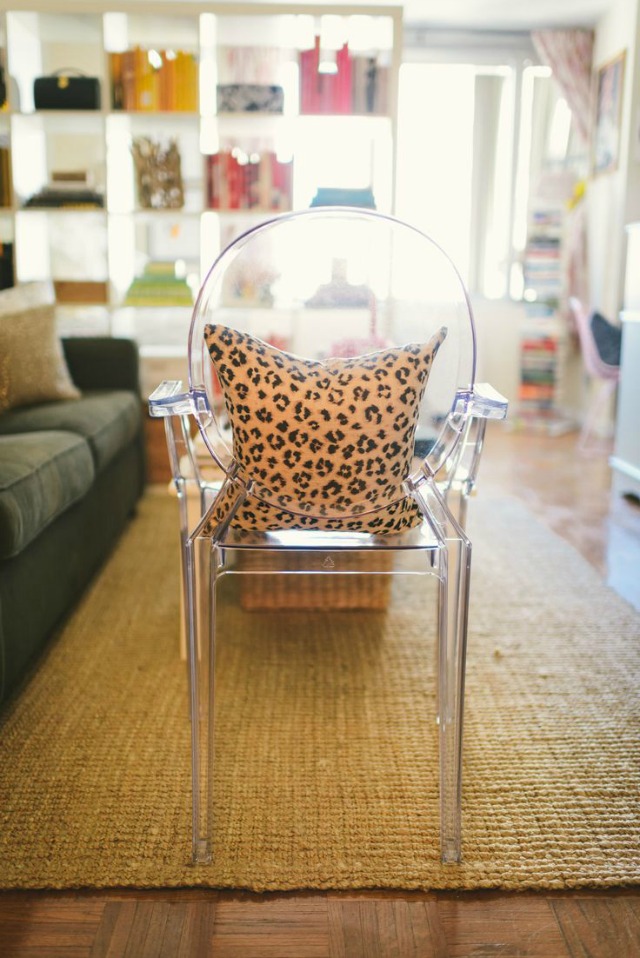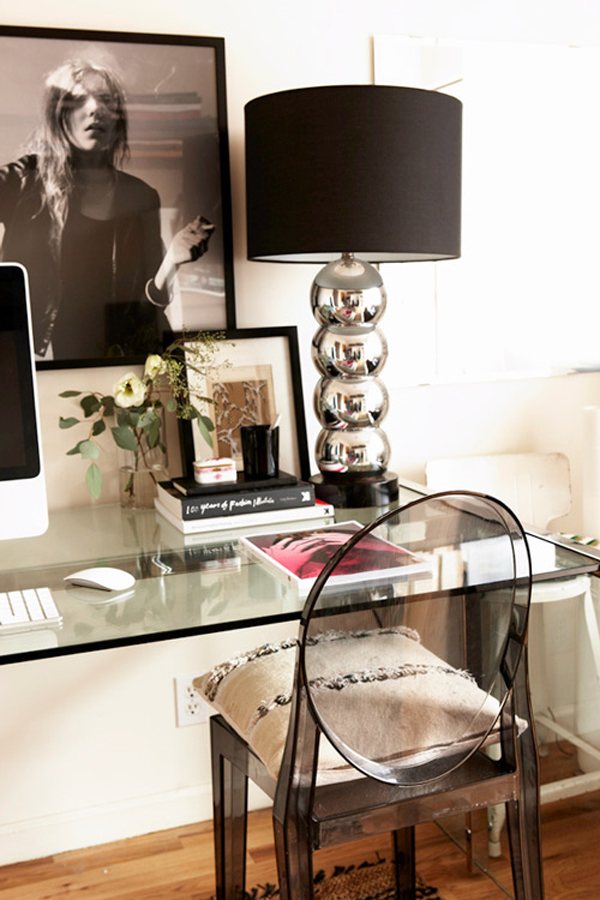 I love this black one and how it works so perfectly with the smokey glass top desk.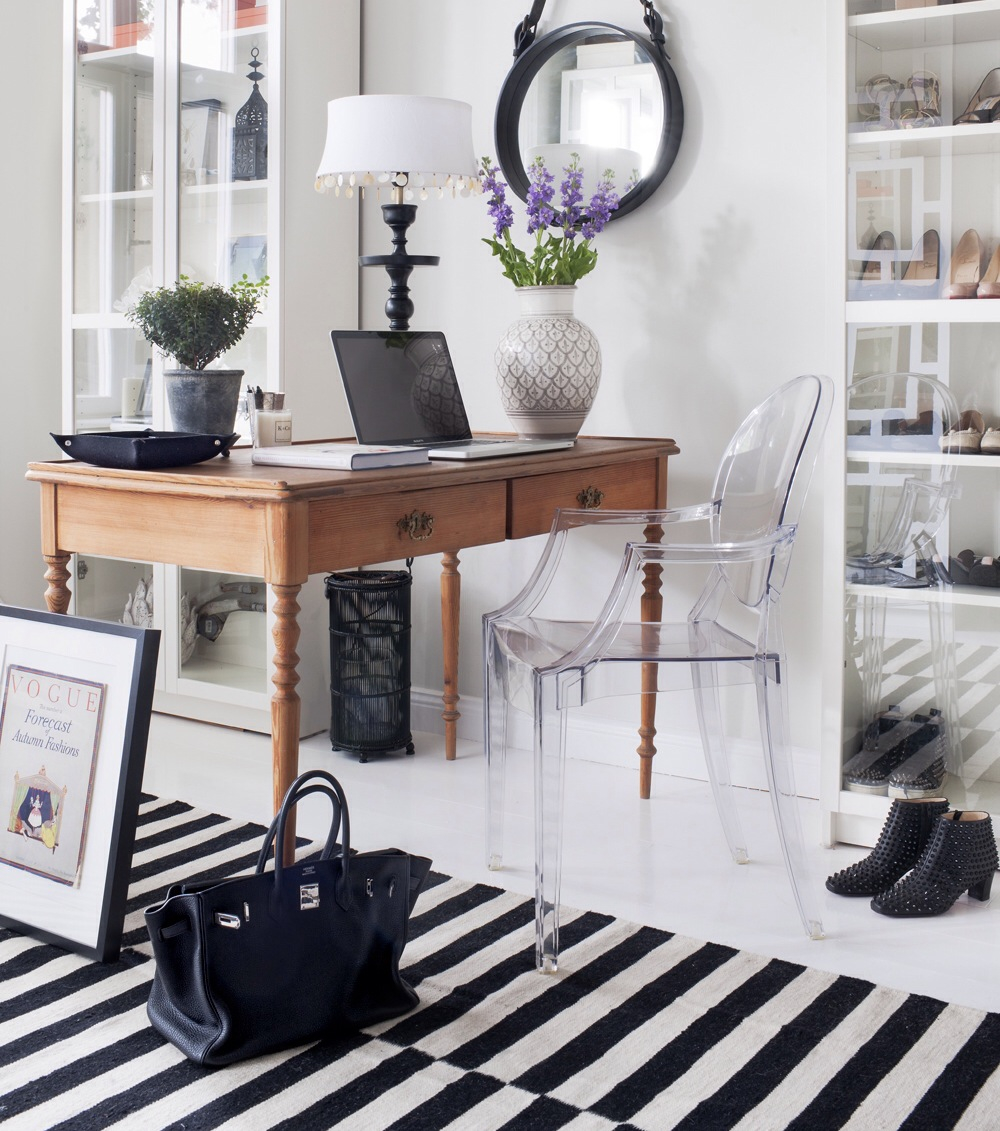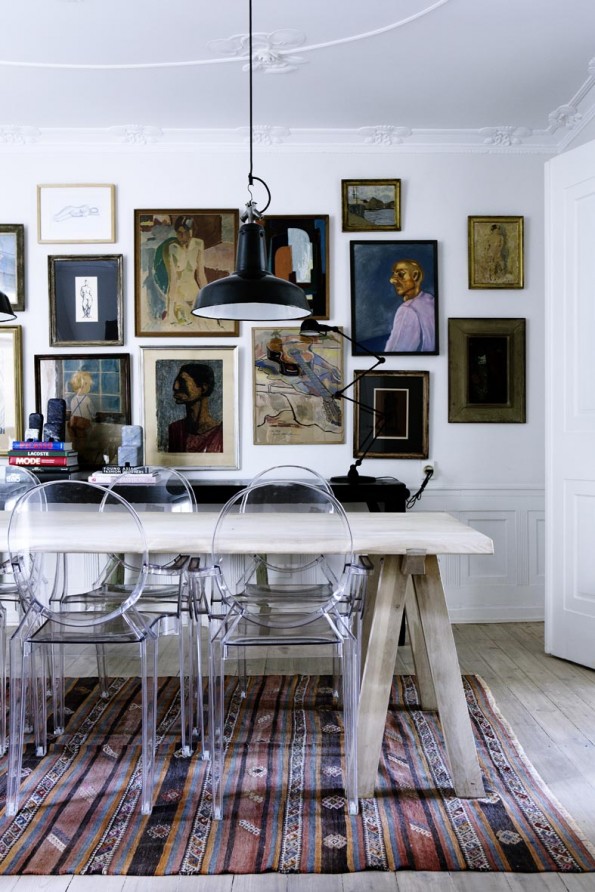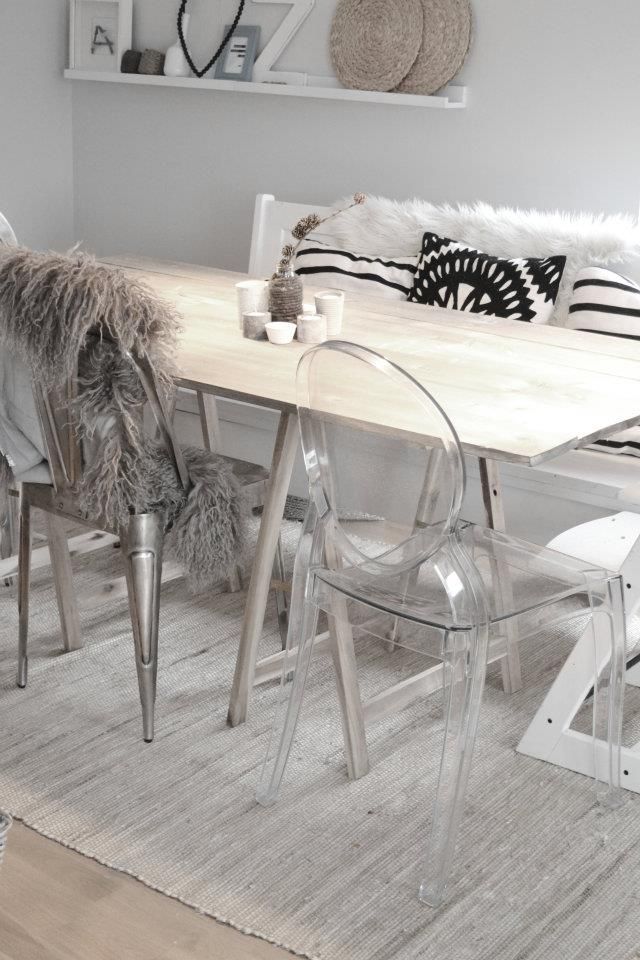 They're so versatile, no?  What do you think of ghost chairs?  Which of these spaces inspires you the most?
Images: 1 | 2 | 3 | 4 | 5 | 6 | 7 | 8 | 9 | 10 | 11 | 12 | 13 | 14