Say the title of this post 5 times fast.  What a mouthful!  These guys are currently trending in the floral design world, and when I saw them this past weekend at an Anthropologie pop-up farmer's market, I jumped at the chance to design with them myself.  You may have caught a glimpse of them on my Instagram.

I always prefer arranging flowers myself.  It's hard to say how I do it exactly because I just go with the flow and do what feels right (I'm truly sorry for how unhelpful that is).  In general though, I follow the formula of starting with fillers, followed by adding smaller intermediate blossoms, and then ending with the focal flowers.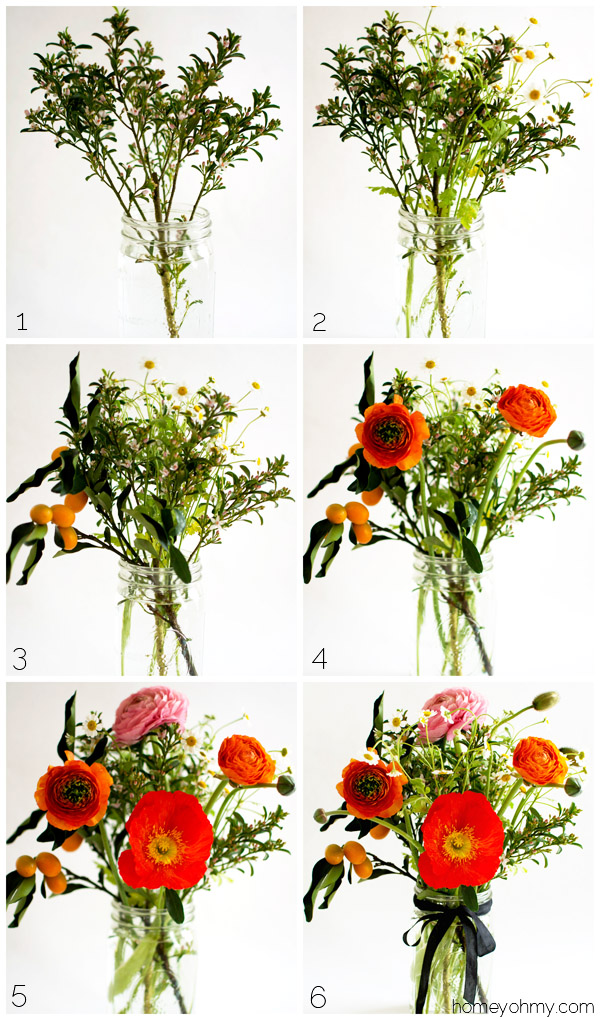 In order after the filler, I added the kumquats, ranunculus (ranunculuses?  ranunculi?), and the poppy.  I took inspiration from the display at the pop-up market and arranged the flowers in a mason jar, then tied the black ribbon they came with around the rim of the jar.
Now… something beautiful happened a day after I arranged this.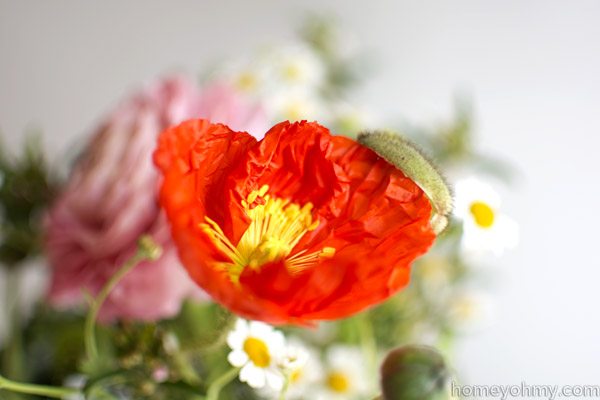 A poppy bloomed!  Whaaat?!  You can see the casing still hanging off on the right.  How can that not make your heart soar???
I was actually wishing I had gotten another poppy, and clearly I didn't know that the alien looking bulb that I added in step 6 was a poppy waiting to be born!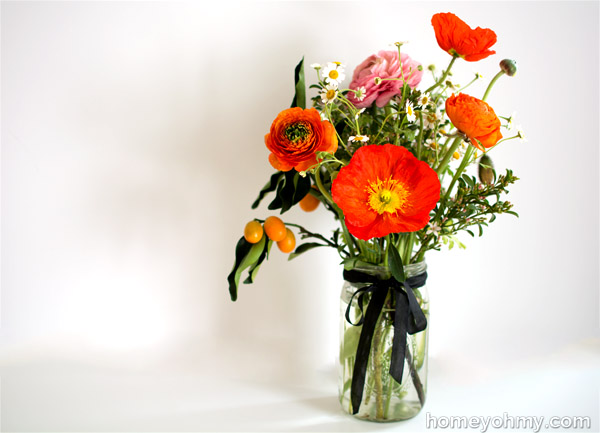 You can see it sticking out on top to the right.  It unexpectedly added the final, finishing touch, and is absolutely necessary.
What do you think of these blooms?  I'm completely in love with them, if that wasn't clear already!  And can someone shed light on the plural form of ranunculus?  I've seen it used all ways, and I'm thinking there's no one, "right" way.