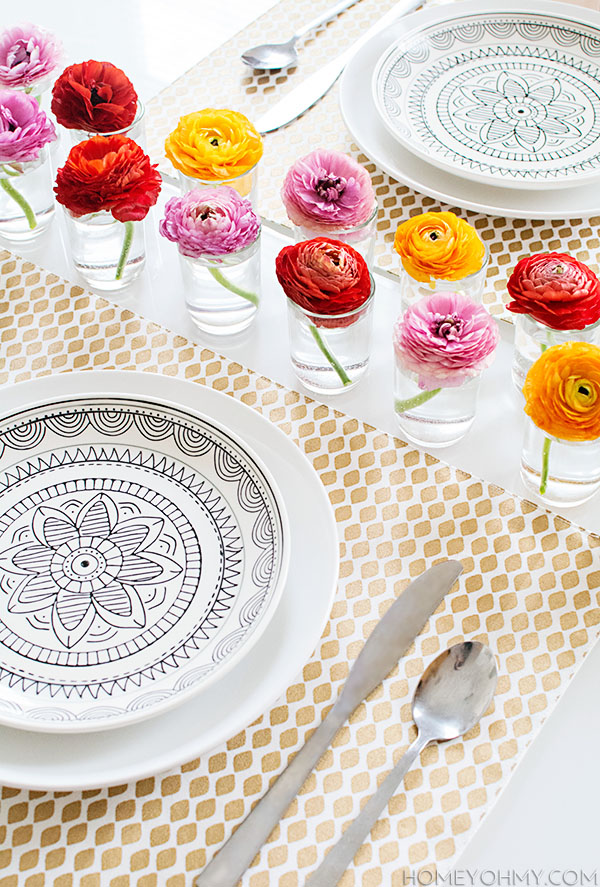 Yes, I am also very happy it's officially Spring!  Without question, I had to welcome the new season with my favorite flowers, and what actually started as an idea for a floral arrangement turned into a Spring tablescape idea, which is even more exciting because I'm yet again here to tell you guys about a super simple idea that can make a big impact- my favorite thing to do.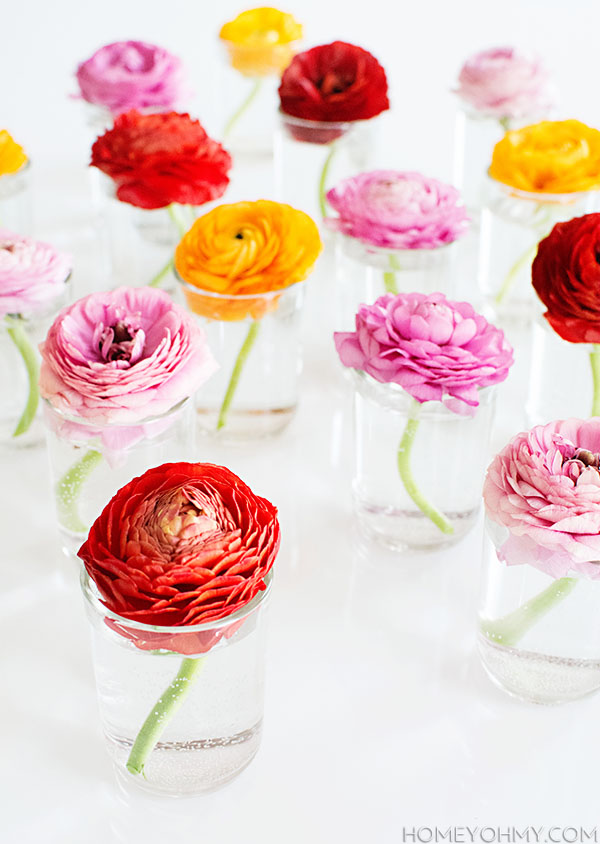 So these glass votive holders, right.  They come in a 16 pack at Michaels and I take at least one glance at them every time I'm there.  Sometimes I just have a feeling about things and keep them fresh in my brain catalogue, ready to be dispensed at any possible DIY or project idea that pops into my head.  I always thought about how I should do something with these votive holders, and somehow that manifested into a vision for floating flowers.
Yea, so maybe if you covered one eye and hopped on one foot, these would look like they're floating, HA, but I think you can tell what I'm getting at.  One or two of these on their own wouldn't seem that special, but seeing a bunch of them grouped together like this makes them almost magical, no?  Too much cheese?  Point is, all it took was cutting a bunch of ranunculus to the height of the votives and plopping them in one by one.  That's very little work for a really pretty tablescape!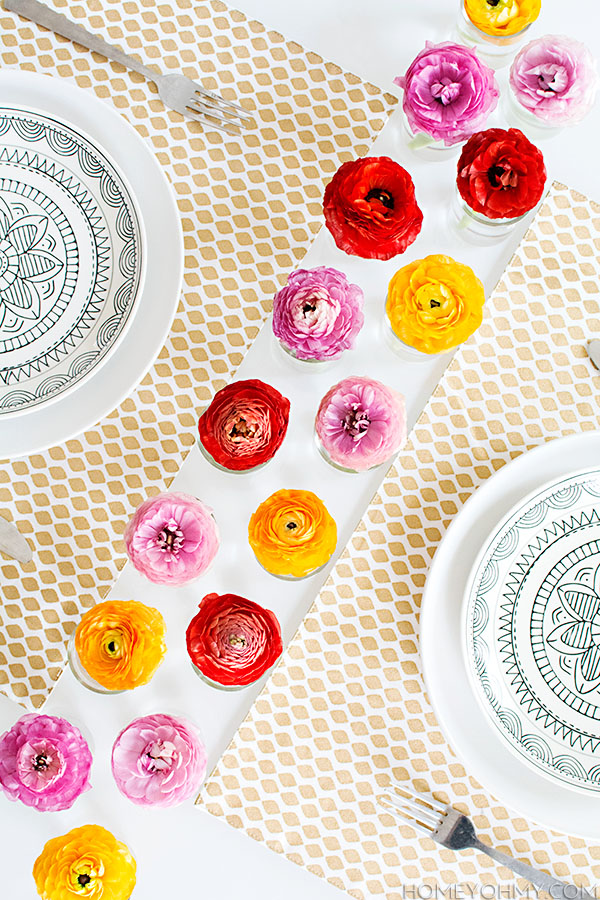 Not to mention, this is an excellent way to stretch out those flowers and cover large ground without buying a million and fussing over any arranging in vases.  I do love making floral arrangements, but something simple and quick like this can be just as beautiful, too.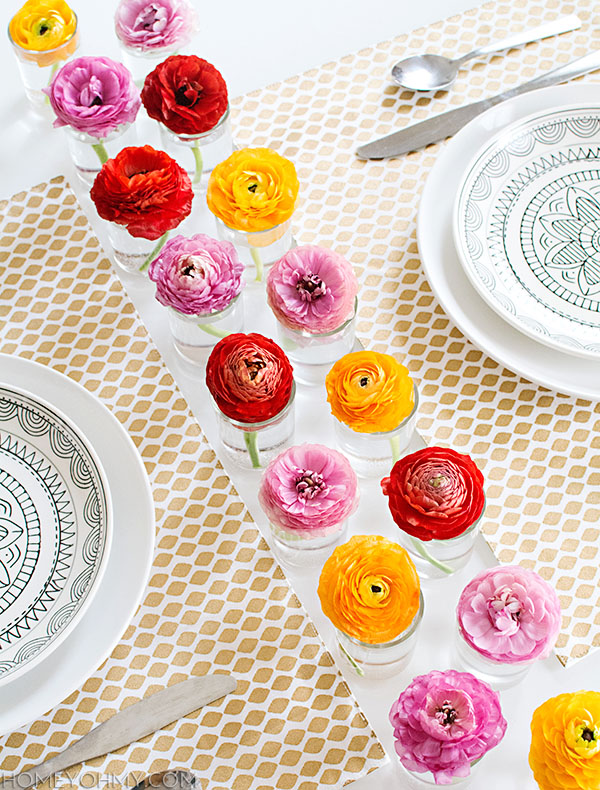 Oh AND, last time I showed you guys a tablescape I talked about how I didn't have any of the cool stuff, but now I have placemats, aw yea, progress.  Got them as a gift for Christmas (thanks, HALO) and am finally putting them to use.  And those adorable salad plates?  I wish I could tell you I DIY'd them and drew on the designs myself, but no, it's just Target reading my mind and being amazing.  I adore the graphic details and how it still keeps the overall look of the setting simple but is still interesting and beautiful and Spring-y.  Favorite.
Setting the table like this actually isn't something I ever do, especially when it's just me and boyfriend 99.99% of the time, but I could really, really get into this.  Do you guys set the table special for Spring get-togethers?  Easter probably?
Anything else you got going on for Spring, I want to know about it.  Tell me about any of your plans or traditions, maybe I can get into it, too.