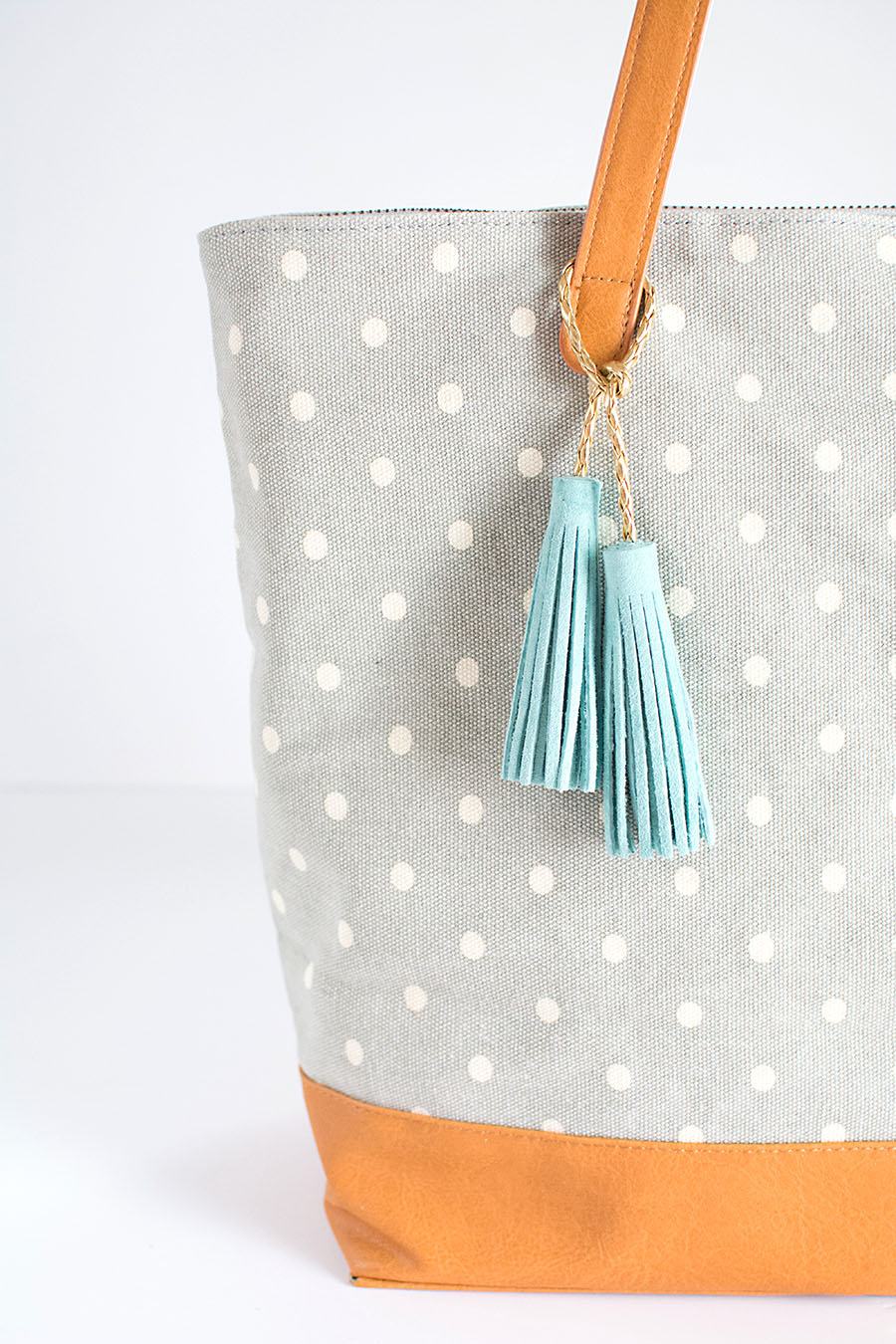 This one might be even easier than expected, guys.  Usually an idea comes to me before I source materials, but a lot of times it can happen the other way around.  I found these pre-cut suede leather fringe pieces for making tassels, so tassels I was going to make.  The only thing I had to come up with was adding on some gold braided leather cord and bam, we've got a two-second DIY accessory (time estimation may be exaggerated).
My buddies at PBteen sent me this tote bag to style for the back-to-school season, and these tassels ended up being perfect for it.  They can be tied around any kind of strap, or they could be tied to a snap clip if tying them around isn't an option for a different type of bag.  For the full tutorial, hop on over to the PBteen blog!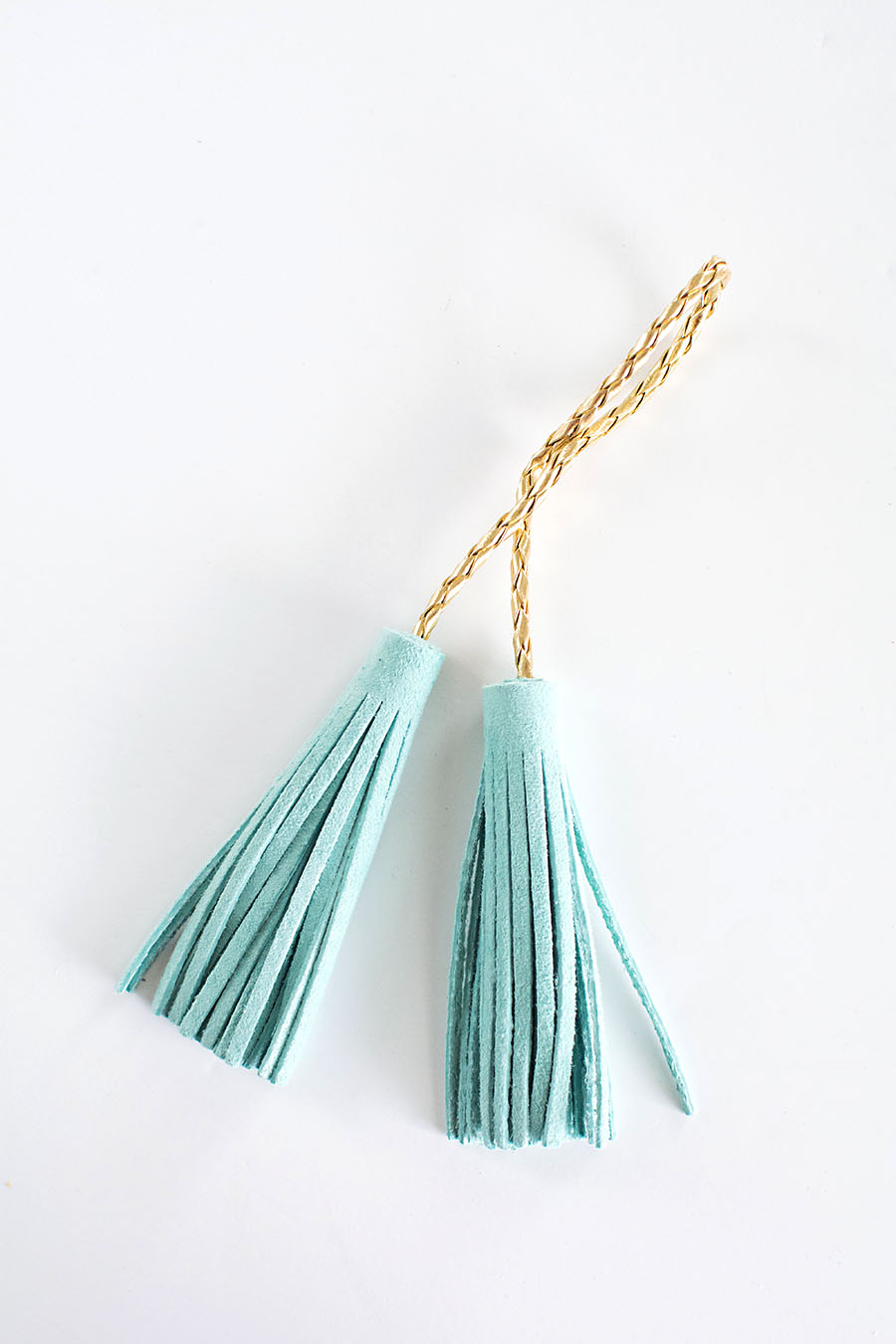 Do you/did you sport a back pack or a tote bag in school?  I was a tote bag kind of girl, and I definitely didn't carry around flowers like this, but we can pretend, ha!
If you passed the link, find the tutorial here at the PBteen blog.