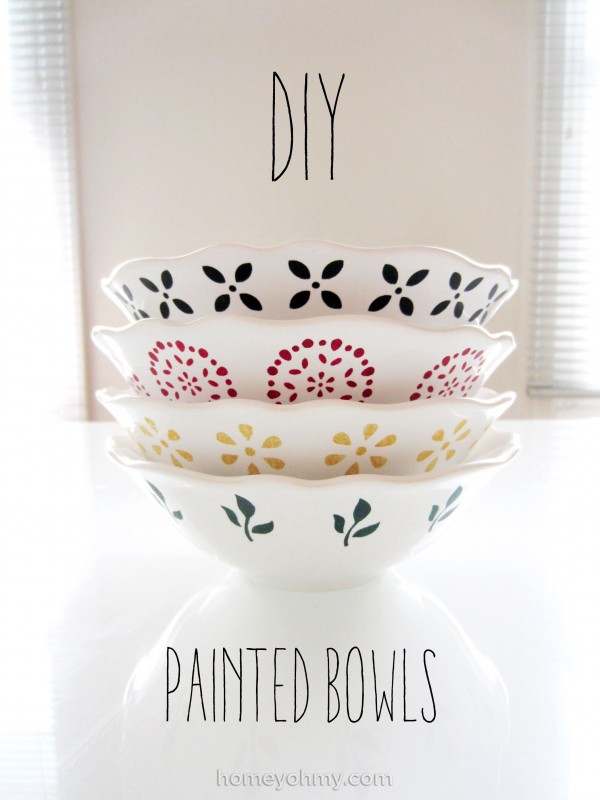 I'll be honest- I don't need any more bowls.  And while I do think these would make a great gift, I didn't have any plans on gifting them.  I simply saw the bowls at IKEA, loved their shape, and my "want" overpowered my "need" (does this happen often to you, too?)  That, combined with my curiosity to try out some Martha Stewart stencils, birthed this DIY project.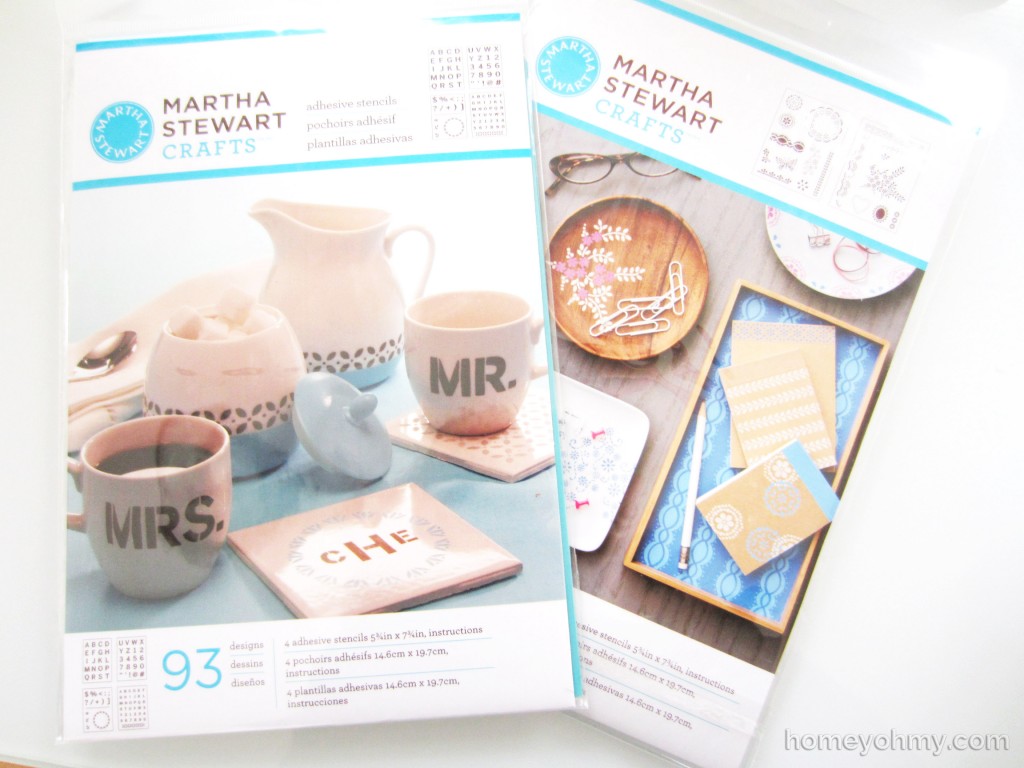 I think the photos on the packaging are so enticing.  Many times I've perused the packs of stencils at Michaels and gotten lost in daydreams of all the things I'd decorate with them.  This time, it's bowls.  Some very cute ones.
Adhesive stencils are the way to go.  All I did was stick on the stencil, dab on acrylic paint with a dauber, remove the stencil, and repeat around the bowl.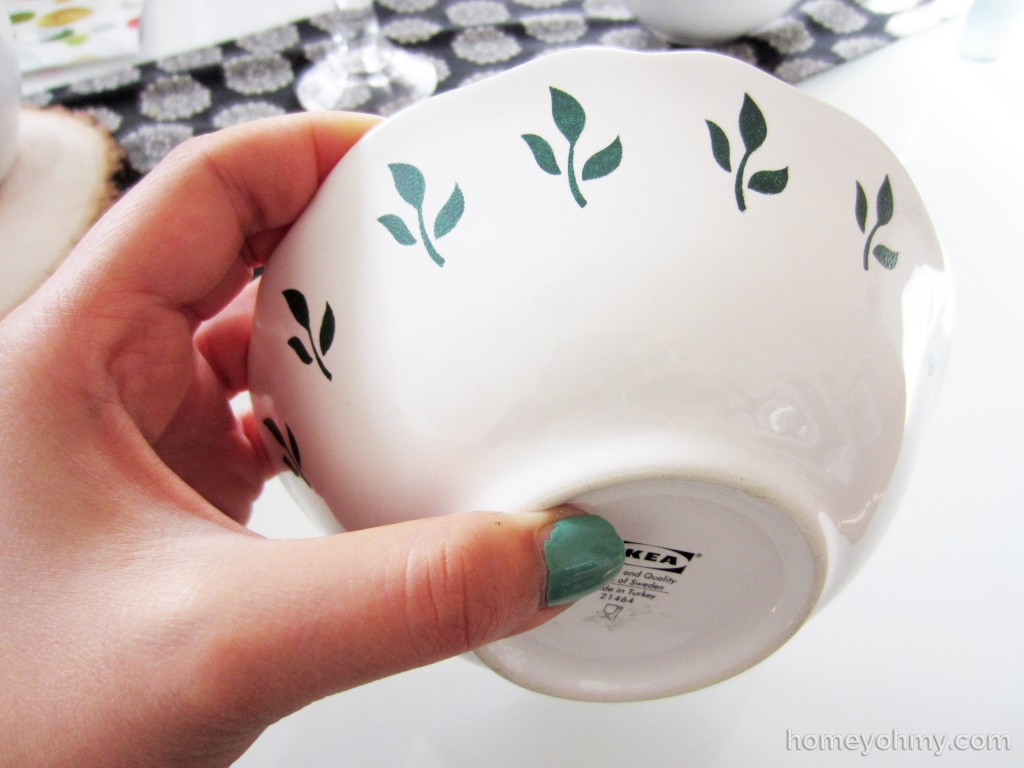 I used the Martha Stewart satin acrylic paints in green, red, black, and gold colors.  The only color I was dissatisfied with was the gold one, which is a shame because that's the one I was looking forward to most.  It looks more yellow than I'd like and wasn't very opaque.  The other colors were fine though and I'm happy with how they turned out.  These paints can be dishwasher safe by following one of two different settings methods, which you can refer to in my DIY monogrammed cup post.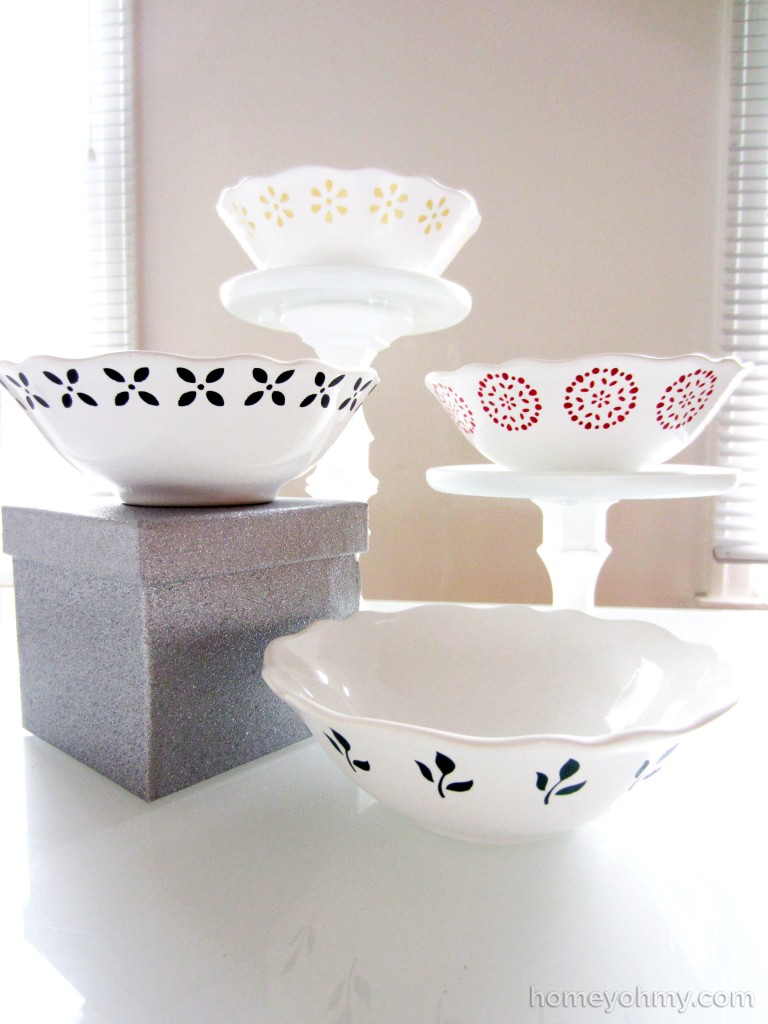 I'm not going to be keeping these bowls out in this magnificently mind-blowing display, but I figured it would be a good looking way to show each bowl :).  With anything that I make in multiple designs or colors, I like to play favorites.  The black one calls out to me the most and I like how I unintentionally applied the design closer to the rim of the bowl.  That one just might need to become my designated cereal bowl.
Of course I want to know… which design are you liking the most??  It's always fun to hear what you guys think!
Like what you see? Stay connected with me: