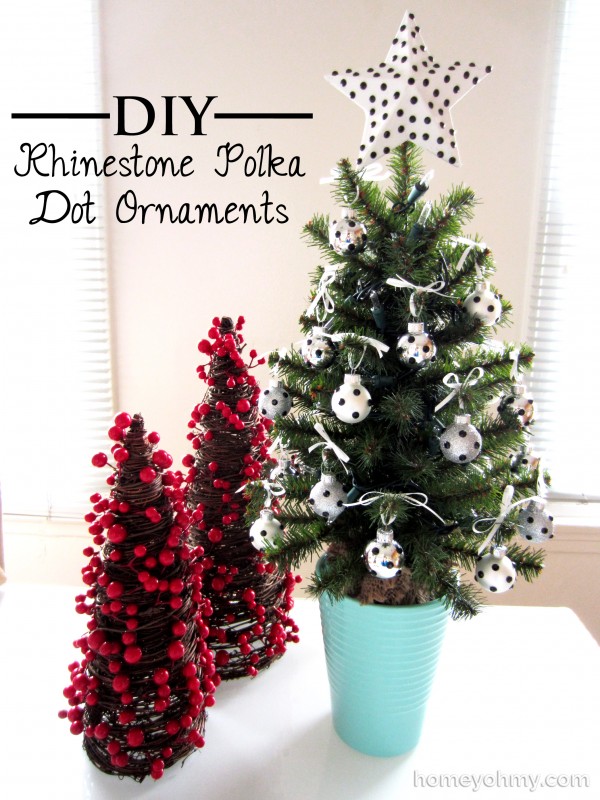 Alright, guys.  I'm doing something different with Christmas decorating.  I'm decorating with silver.  I know, I feel like I'm turning my back on gold, but silver just felt so right for this season.  I will admit, this project was originally going to be done with gold ornaments, but once I decided that I was going to put my mini faux tree in a mint colored pot, I liked the idea of silver better.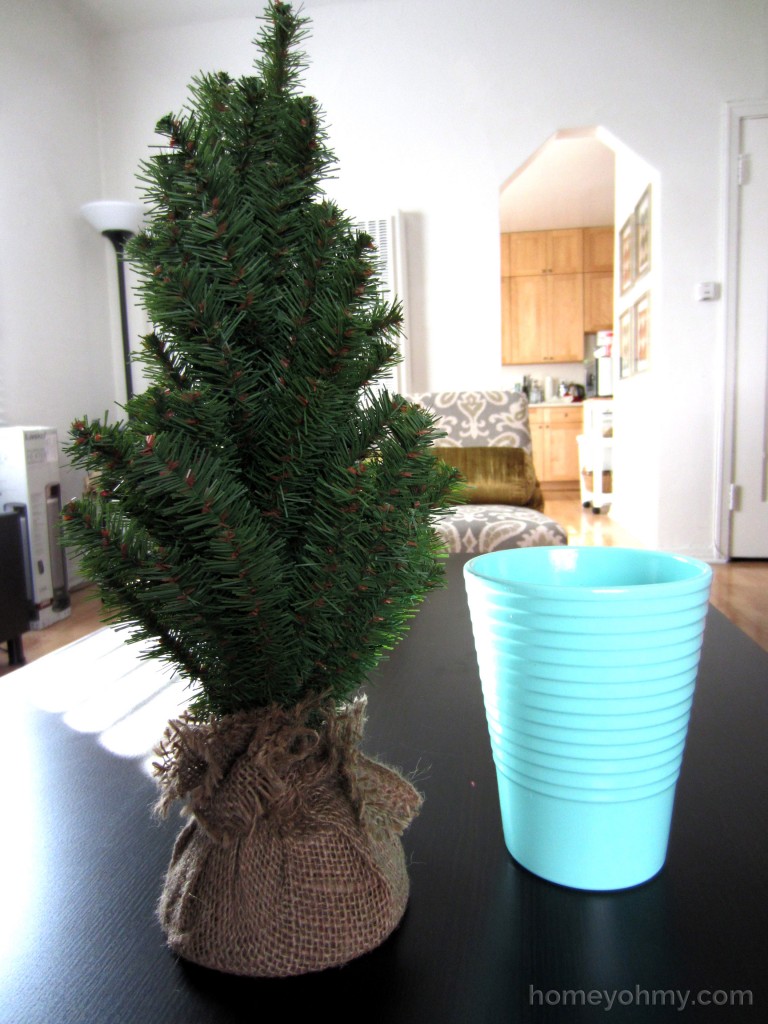 The mint colored pot was actually a purchase from a while ago that I never found the right plant for.  I'm glad that was the case, because the moment I saw the mini tree at JoAnn's, I knew my mint pot would be perfect for it (don't you love when that happens?)
I got the mini silver ornaments from Michaels.  They came in an assortment of chrome, matte and glitter finishes.
I originally tried to draw the polka dots with a black Sharpie, but that was an instant fail.  The Sharpie didn't "stick" to the ornament so it was difficult to get opaque coverage.  So then I thought I'd use acrylic paint with a dotting technqiue, which was an equally gargantuan fail.  Trying to get the circles to be uniform in size without globbing on the paint was just not possible, and the paint was making more of a mess than I could validate.  Third time's a charm- I went with black rhinestones and I'm ecstatic about how they worked out.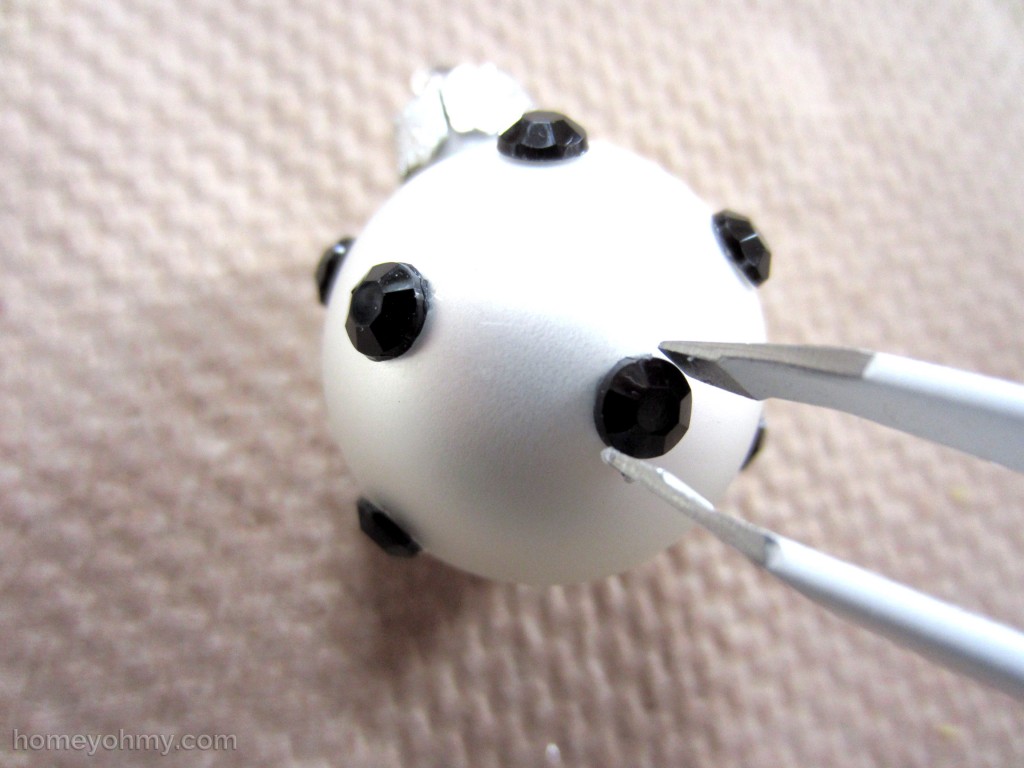 The adhesive rhinestones were much more expensive, so I went with non-adhesive ones and used tweezers to dip them in Tacky glue and apply them to the ornaments.  I only needed a small smudge of glue on each rhinestone.  I did the same with the star on top of the tree but painted it white first since it's made of cardboard.  That was also purchased at Michaels.
As you can imagine, applying each rhinestone one by one is time consuming.  But guys… it was so worth it.  I'm head over heels in love with my ornaments and mini tree.
I hung up the ornaments with white ribbon that I tied into bows.  Polka dots and bows, y'all…  how freaking CUTE.
Would you like to see the tree lit up?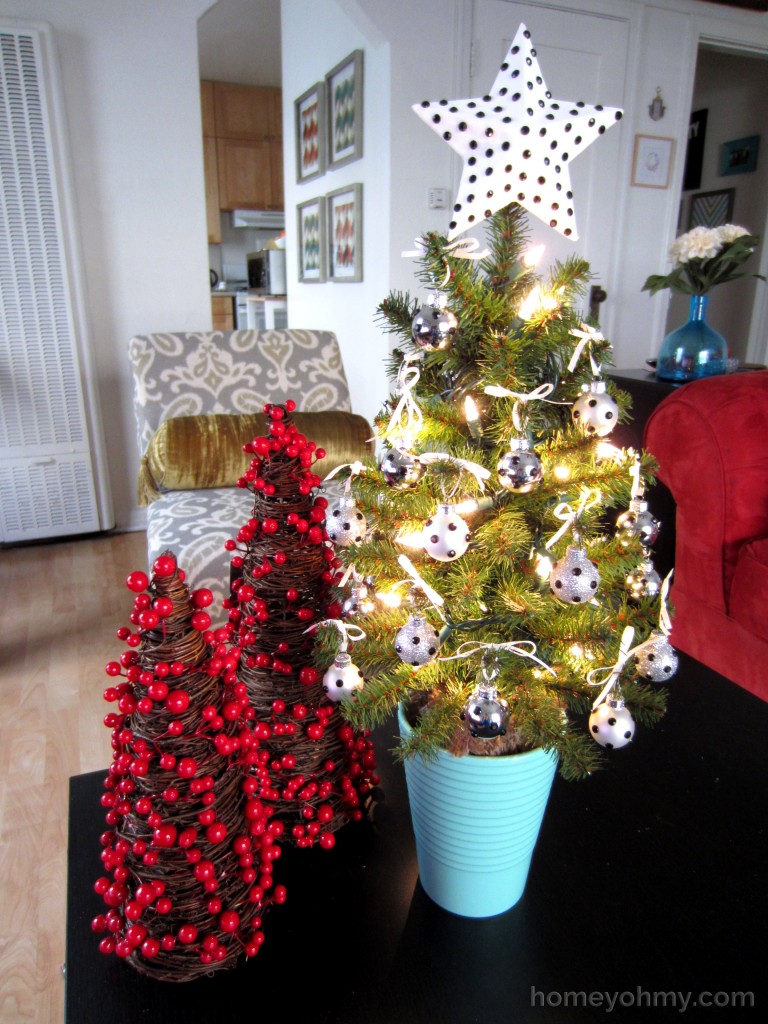 Is it weird to feel emotional over a Christmas tree?  Don't answer that haha!  Maybe it's because of all the time I put into it, but I seriously have never loved a tree so much.  One of these years I will get a big, gorgeous Christmas tree, but I will always have love for my miniature tree friends.  Sorry this is getting weird, guys.
What do you think of my tree??  Are you going miniature or big with your Christmas tree?  Real or faux?
Thank you so much for visiting me today!
Like what you see? Stay connected with me: