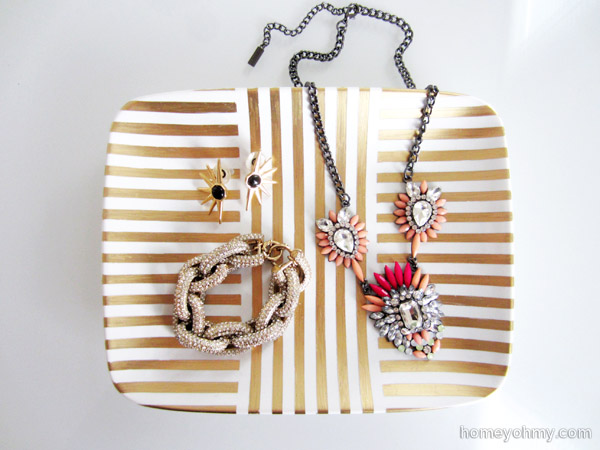 I love gold, and I love jewelry, so the idea to decorate this tray was an easy choice.  Stripes are also a huge favorite of mine, so you're seeing a lot of what I love through this DIY!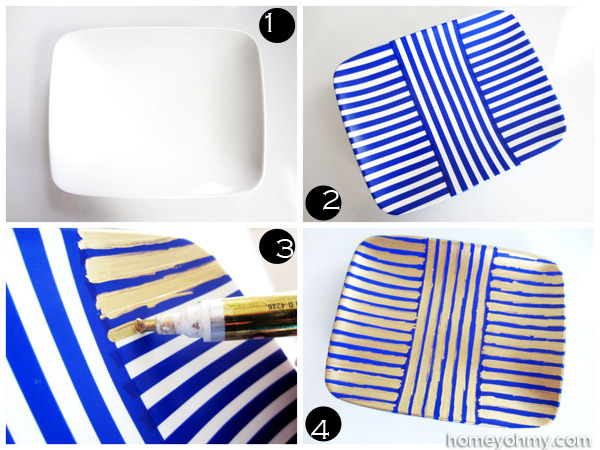 The tray is actually a ceramic "salad plate" I got from Target, though that should not suggest this project is food safe (it's not!).  I taped the design with 1/4″ 3M blue tape, then applied a gold leaf pen in between the tape.  This took a few strokes on some parts and I also needed to apply a second coat on little areas after the first layer dried.  That means the overall look is not a factory finish but a more organic texture that shows the gold leaf strokes, which I like!  This could also easily be done with a gold Sharpie, followed by curing in the oven (ask me how if you want to know).
After removing the tape, I took a Q-tip dipped in rubbing alcohol and cleaned up any imperfect edges.
I applied a few layers of clear acrylic spray on top to protect the design.  Mod Podge or another similar sealant would work as well.  The protective coat can be skipped all together, but I figured with all the jewelry traffic this tray will be seeing, the protective layer would be best to have.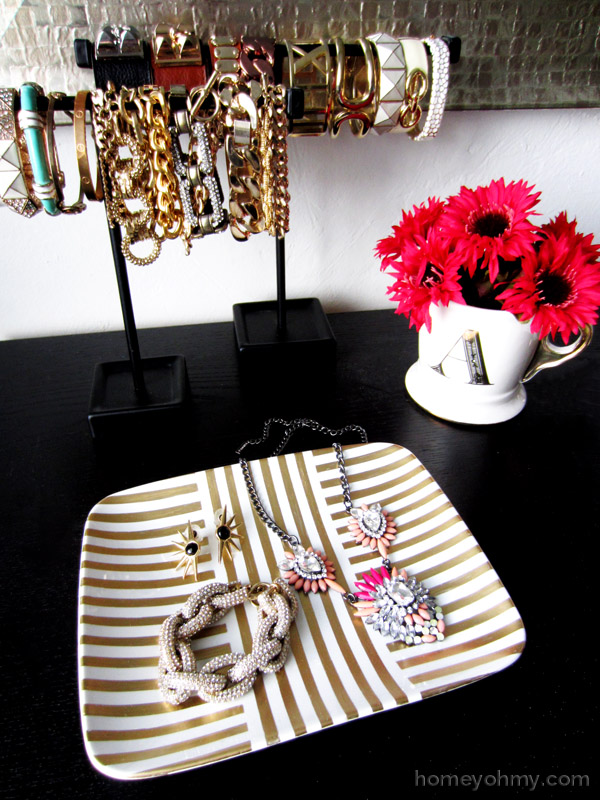 I'm in love with how it turned out!  Organizing my accessories is something I've been needing to work on and plan on doing soon, but for now what I needed most was a place where I could just throw off my jewelry at the end of the day.  That still counts as organization, right?
What do you think of my jewelry tray?  Would you have a use for one of these as well?