It begins!  The first of this season's gift wrapping ideas, and maybe not what most would expect.  Here's the deal.  Gift cards aren't my first option for gift-giving to a close friend, but the truth is that some friends and family members are really hard to shop for though we have a general idea of the things they like, or we know of a big purchase they're planning to make and want to help with that, or there are people in our lives we don't know too well that we still want to include on our list (coworkers, teachers, etc.), OR maybe we know the recipient truly appreciates a reason to go shopping (this is me.)
Point is, there are a lot of gift cards that are about to be gifted soon, and I've partnered with Gift Card Mall to come up with an easy and creative way to make it a little more special.  Following my mantra of 'everything is better when it's mini', I made these mini wreath gift card holders that are 1) a very cute way to present a gift card and 2) essentially doubling as a second gift because the recipient can hang it up and feel merry while looking at it.  It's a two-fer!
Materials:
-gift card (pick one up from your local grocery store or online at Gift Card Mall)
–floral wire
–vine-wrapped wire
-wire cutters
-greens (I used myrtle)
-floral shears or scissors
–mini envelopes
–ribbon
–bakers twine
Cut a piece of vine-wrapped wire at least 1.5 times longer than you need, depending on how small or big you want the wreath to be (my wreath is 5.5 inches in diameter).  It helps to roughly make the circle with the wire then cut off excess wire.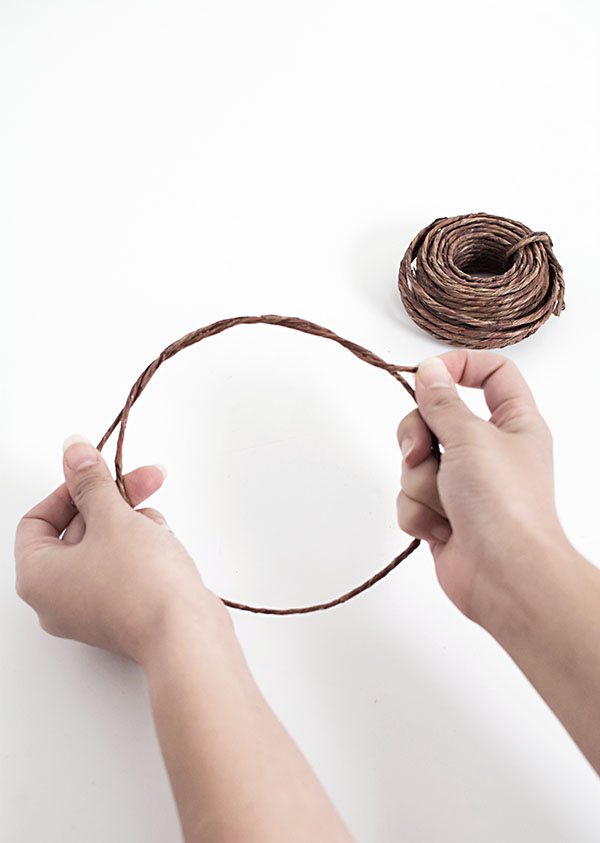 Round out the wire and wrap around the ends like shown above.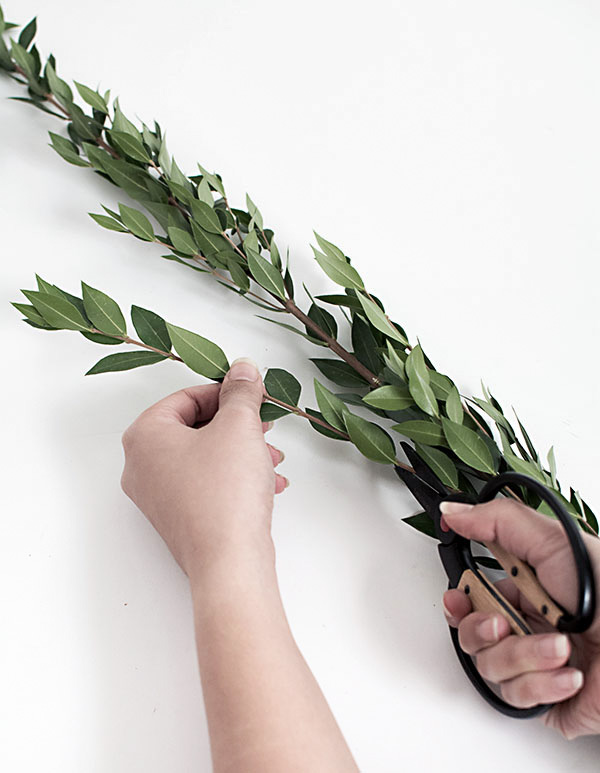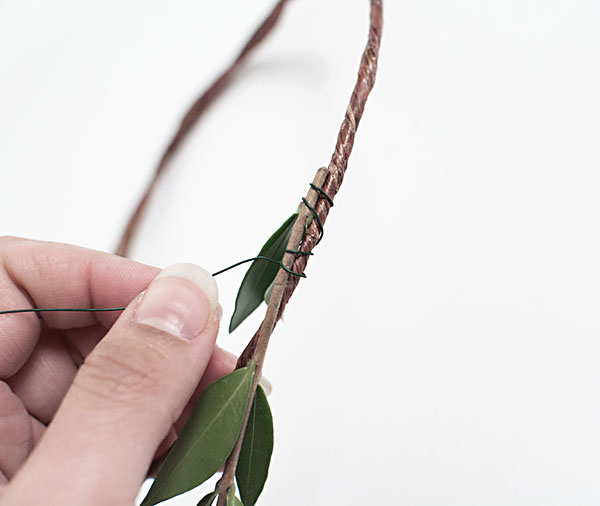 Starting with the end of the stem, anchor the greenery onto the wreath with floral wire.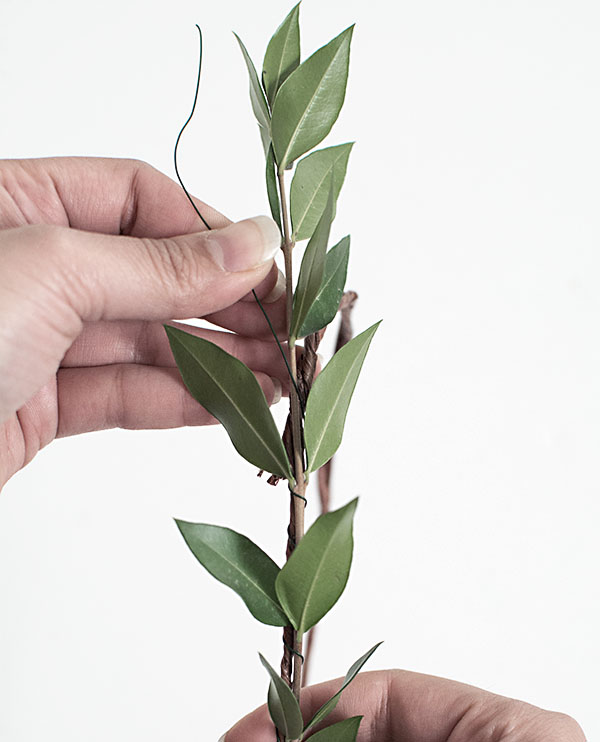 Wrap the wire along the rest of the greenery to secure it to the wreath.  Add on layers until desired fullness is achieved.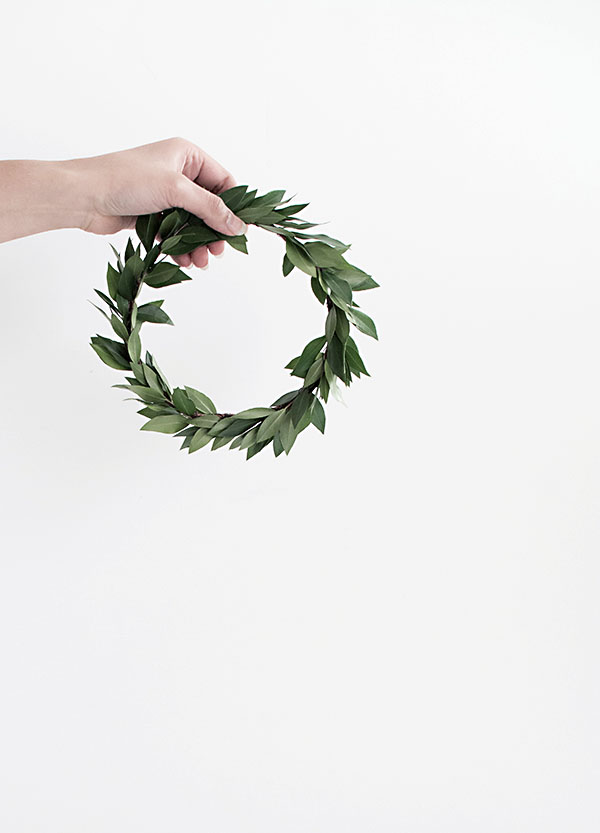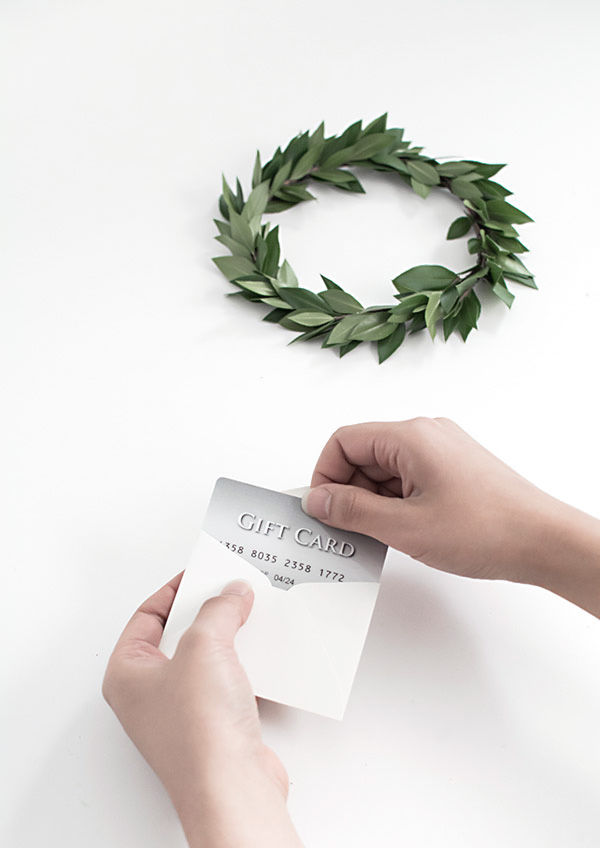 Insert the gift card into the envelope.  I got a pack of mini enclosure cards from the gift wrap aisle at the drugstore and the envelopes were the perfect size.  Plus, we have cards now to include a nice note (aw).
Tie the ribbon around the card into a bow.
Slide a piece of baker's twine through the top loop of the ribbon.  This would be a good time to mention that sticking a piece of Washi tape on the back where the ribbon intersects is recommended to keep it stable for hanging (next steps).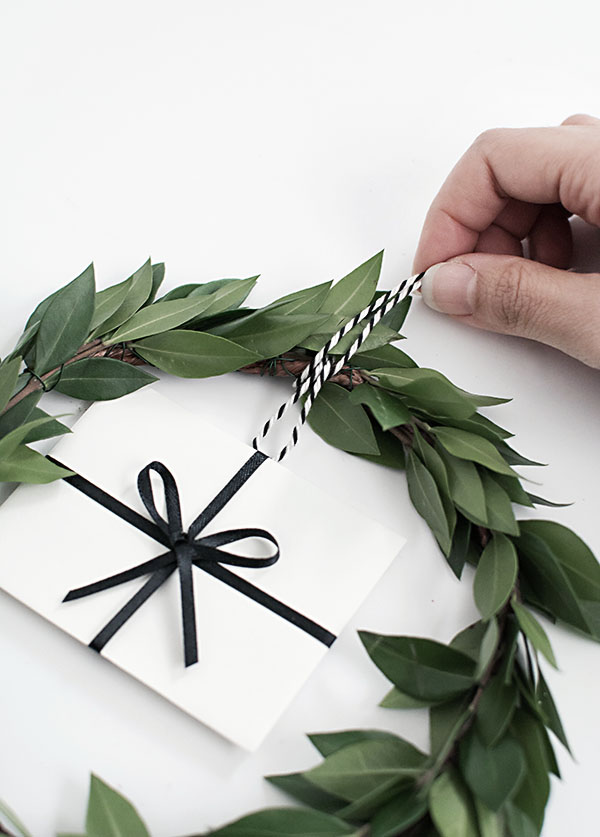 Tie the twine around the wreath into a lark's head knot.  Knot the ends of the twine closely to the wreath and cut off the excess.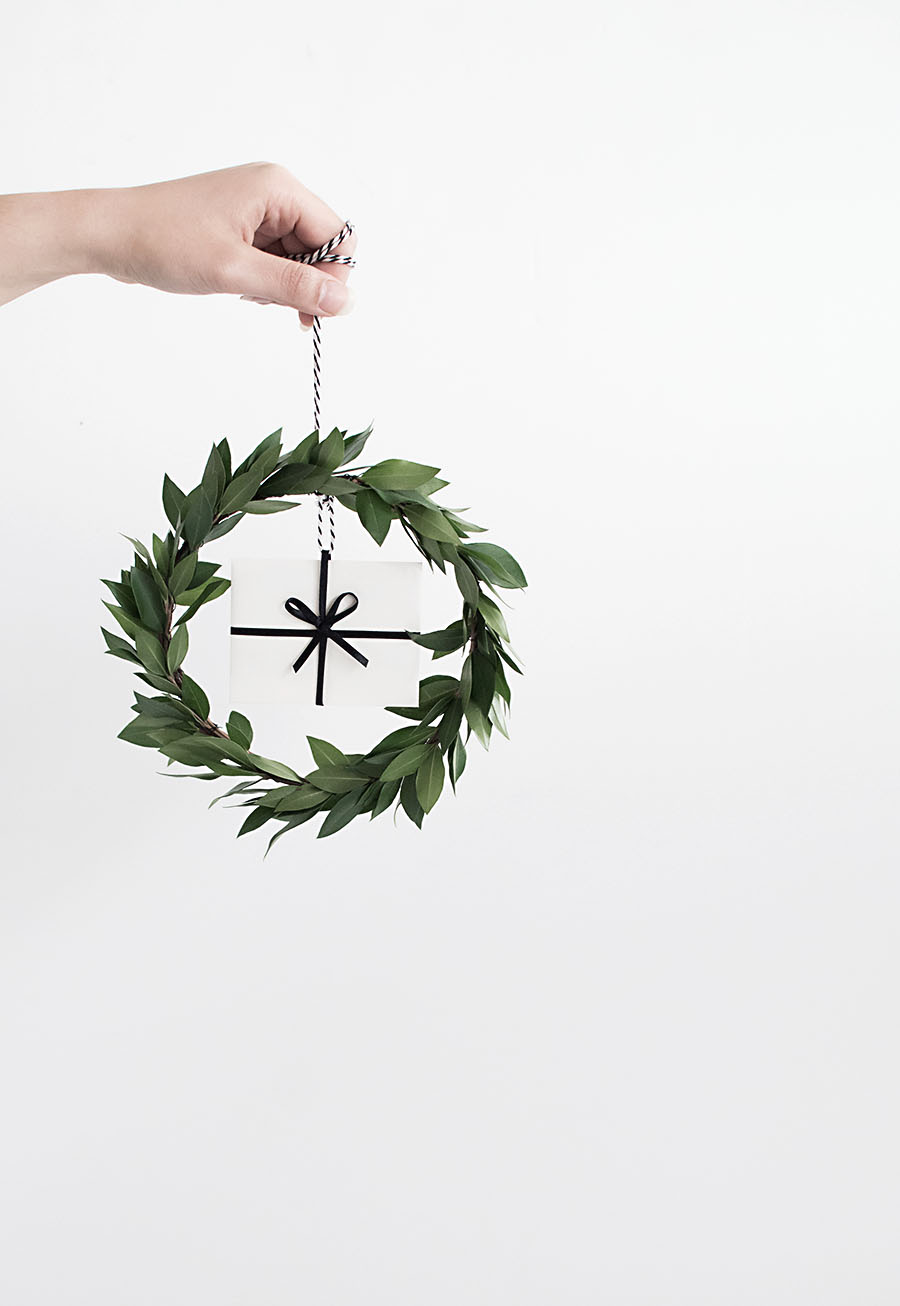 Tie another piece of twine at the top for the wreath to hang from.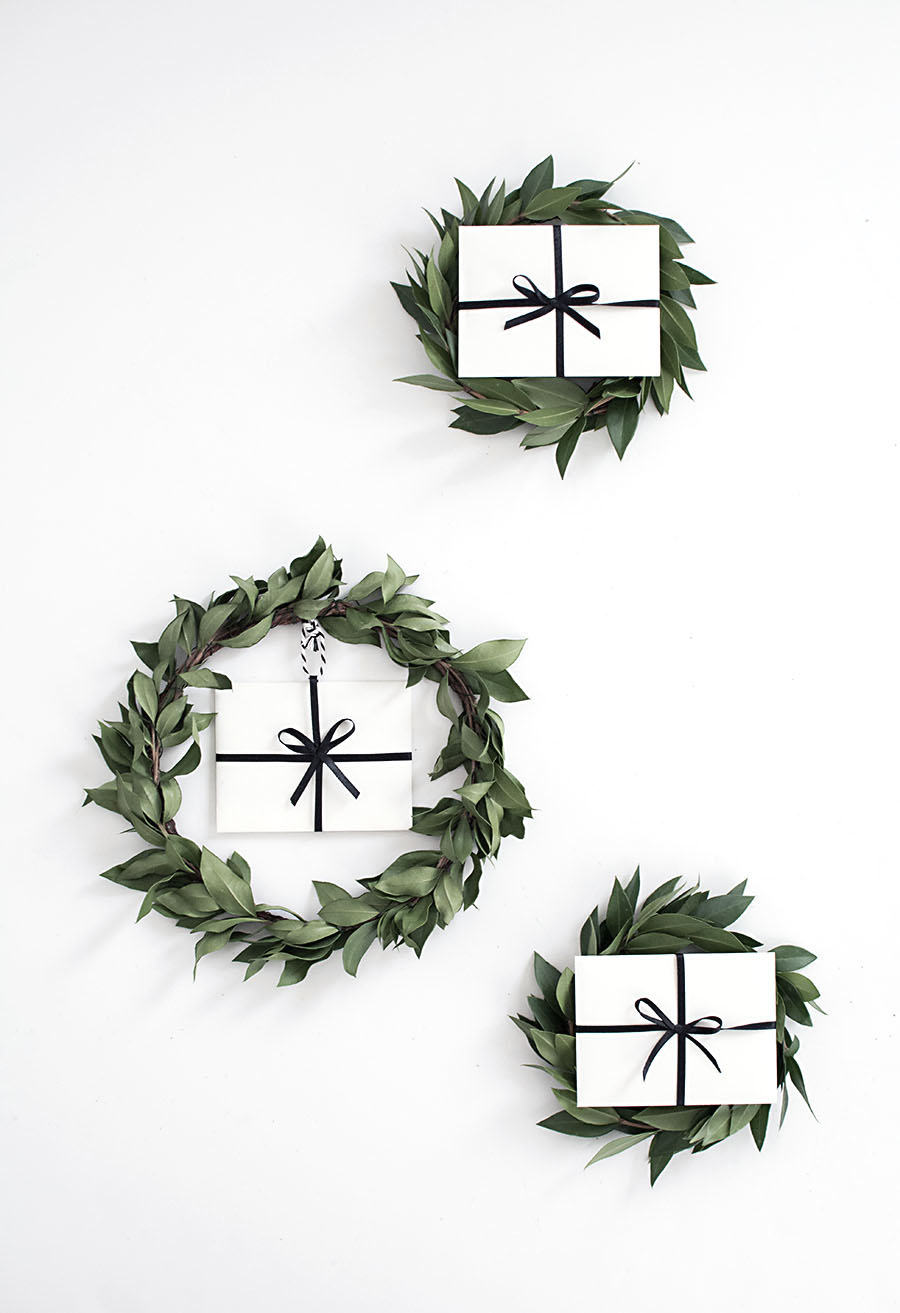 The wreaths can definitely be made smaller, which is great if you don't want to mess with the hanging apparatus and just tape the card to the wreath.  I stuck one long piece of Washi tape all the way across the back side of each smaller wreath and pressed it onto the card to hold it in place.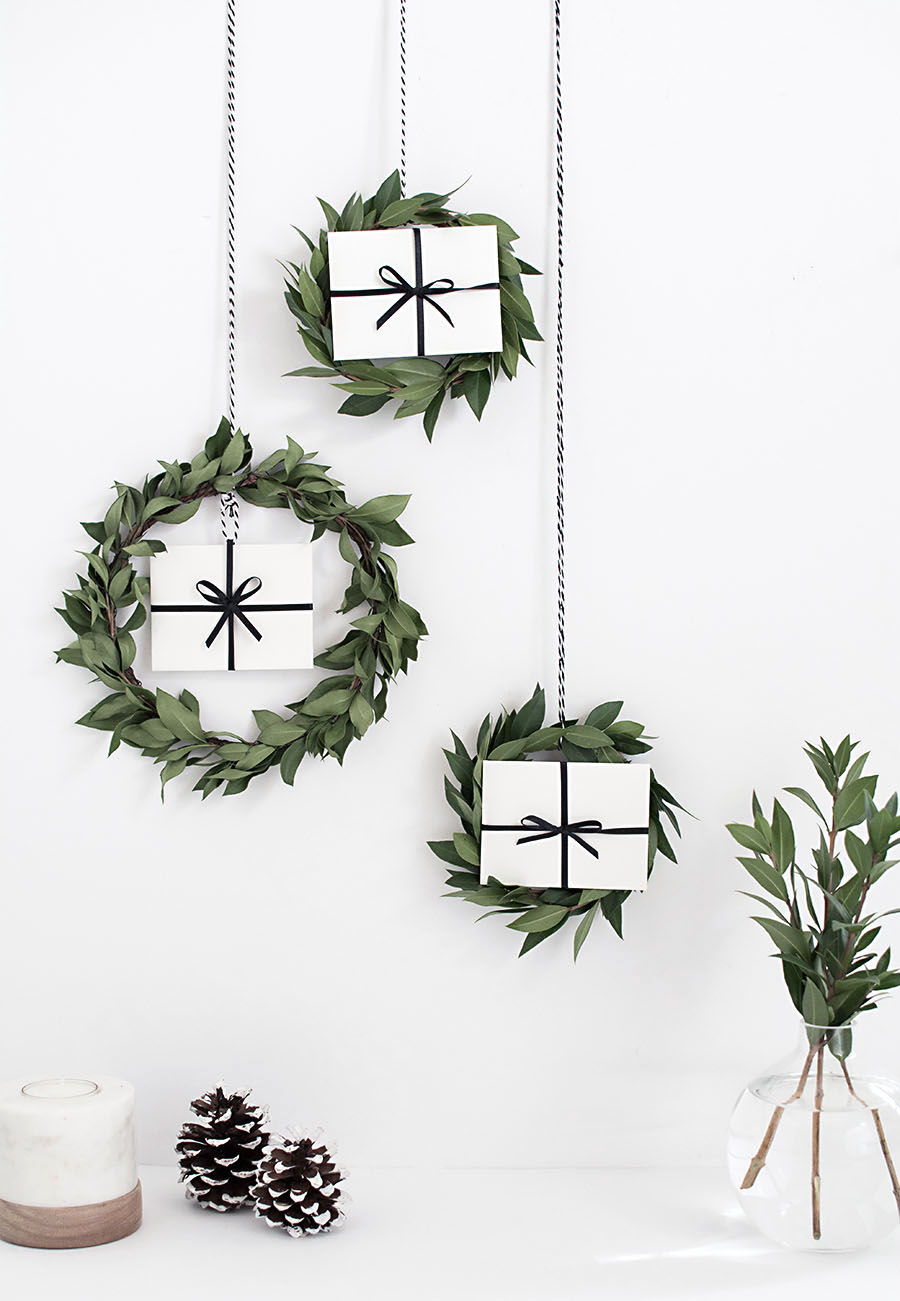 And absolutely, this is a DIY you can do to just decorate for the holidays.  These are easy and simple enough to put up anywhere and everywhere.  Even more reason why gifting them would be sweet.
This post is sponsored by Gift Card Mall.  All words and opinions are always my own.  Thank you for supporting brands that help make it possible to bring you new and inspiring content here on Homey Oh My!