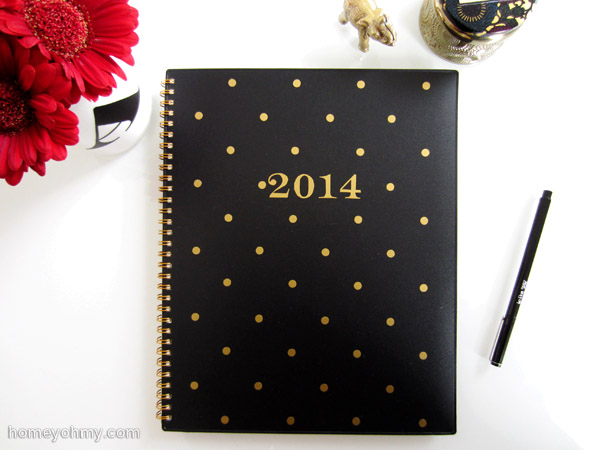 I'm very particular about what I want in a planner and though it's all very simple, this is the first time I have ever come across one that covered everything on my list.  There was only one issue, or for a DIY'er, it's the funnest part- the cover was blank.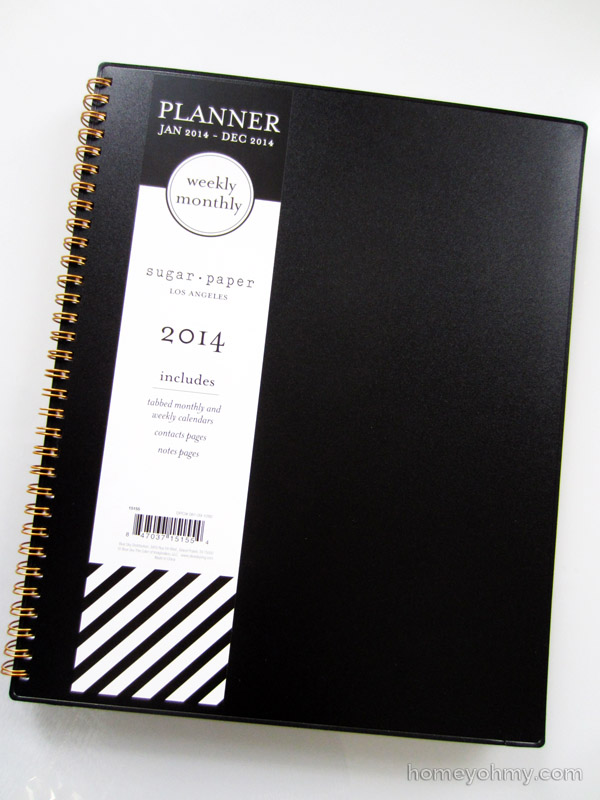 I've checked out the Sugar Paper LA line at Target a few times before, but I didn't come across this particular  planner until a recent trip.  The blank cover is unfortunately very boring, but an easy fix.  I took inspiration from the rest of the Sugar Paper designs and set out to decorate the cover myself.
Of course I went with gold.
I started by typing "2014" in a Word document using the font Engravers MT.  After printing it out and cutting it down, I taped it to a piece of gold adhesive vinyl
 (affiliate link) with painters tape.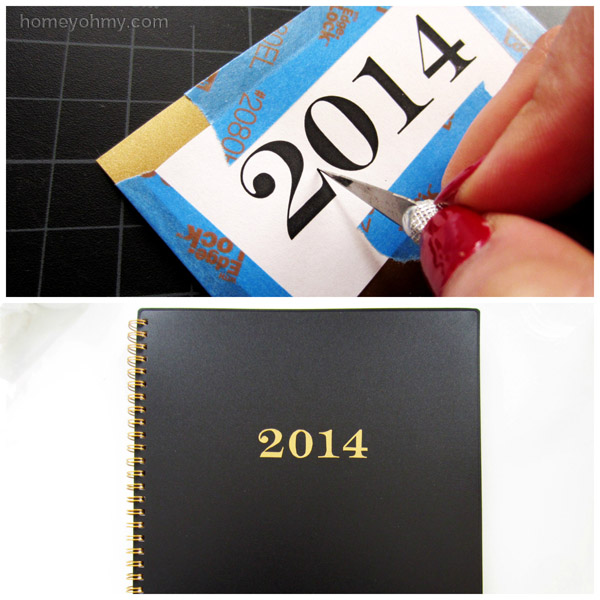 I cut out the numbers with an X-acto knife, then peeled off the vinyl to stick onto the planner. Right about now I'm screaming at myself to get a Silhouette already.
For the polka dots, I used a regular hole puncher to punch out holes in the gold vinyl.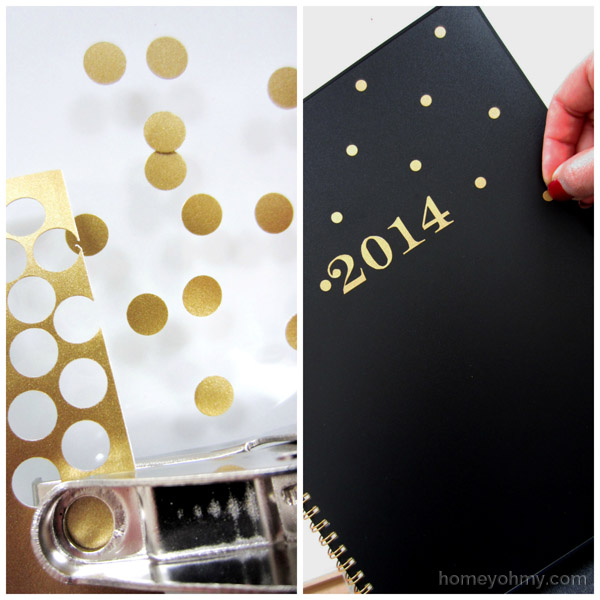 I very roughly planned out where I was going to put the polka dots and used a ruler to help stick on the dots equidistantly.
Simple and gold, just how I like it.  I also like how it's fairly consistent with the inside, which I guess I should probably show you since I've talked so much about it.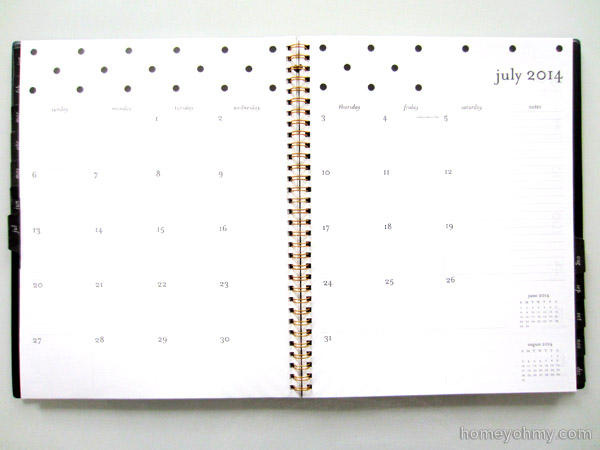 See the polka dots?  Always a sucker for those.  First off, this planner is the size of a regular notebook, which I prefer the larger space to write on.  Second, there are tabs for each month- major plus!  And for the months, the weeks start on Sunday, NOT Monday.  I've seen too many planners that start on Monday and I will never, ever get used to it.  Tell me I'm not alone on this!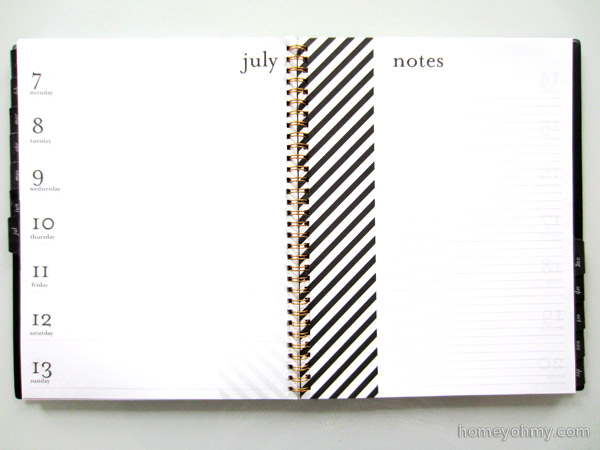 This is the most critical part of a planner for me.  The weekly pages come right after each month.  Yes!  I feel like this is harder to find than it should be.  I need to have everything for the month all in the same tab.  And this Notes page that comes after each week is killer.   The large space is perfect for how I often need to jot down random things, ideas, or lists.  Perfect.
All these features, in addition to a simple, no frills design, makes this planner my favorite ever.
What do you think?  What are your must have features in a planner?