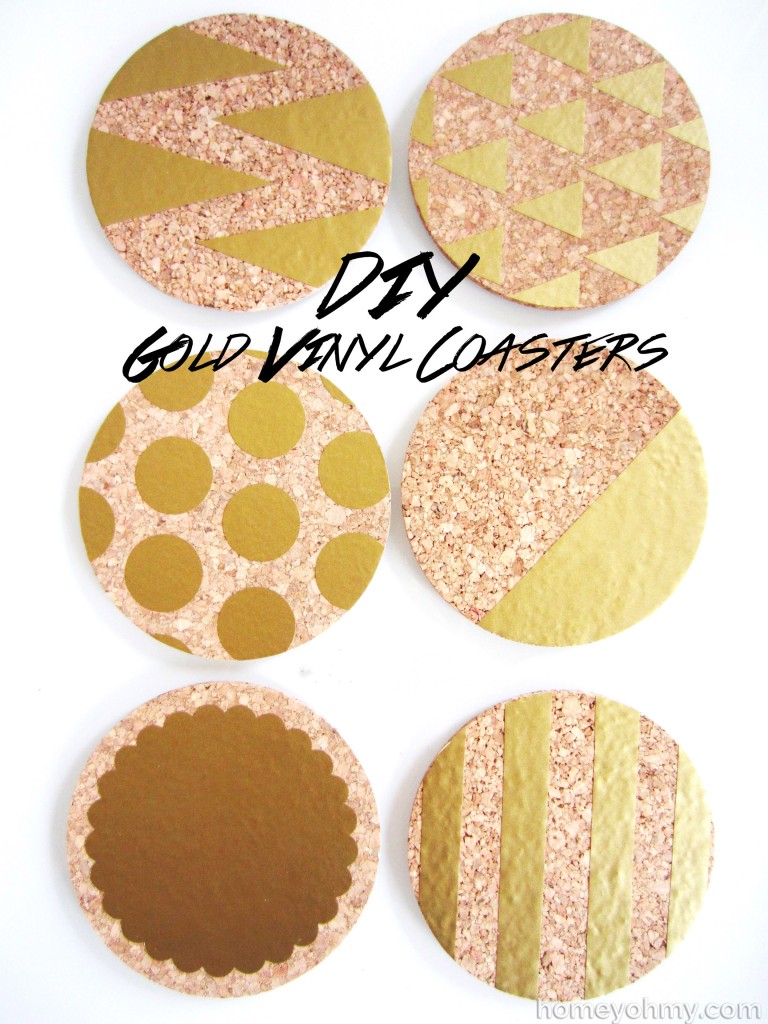 Before getting these coasters, I had a set of six that would occasionally get outnumbered by the amount of people that came over.  With the holidays coming up, this dilemma is likely to occur more often, so I decided to prepare ahead of time and make sure that extra guests will have a cute and stylish coaster to place their drinks on top of.  Priorities, people!  ;)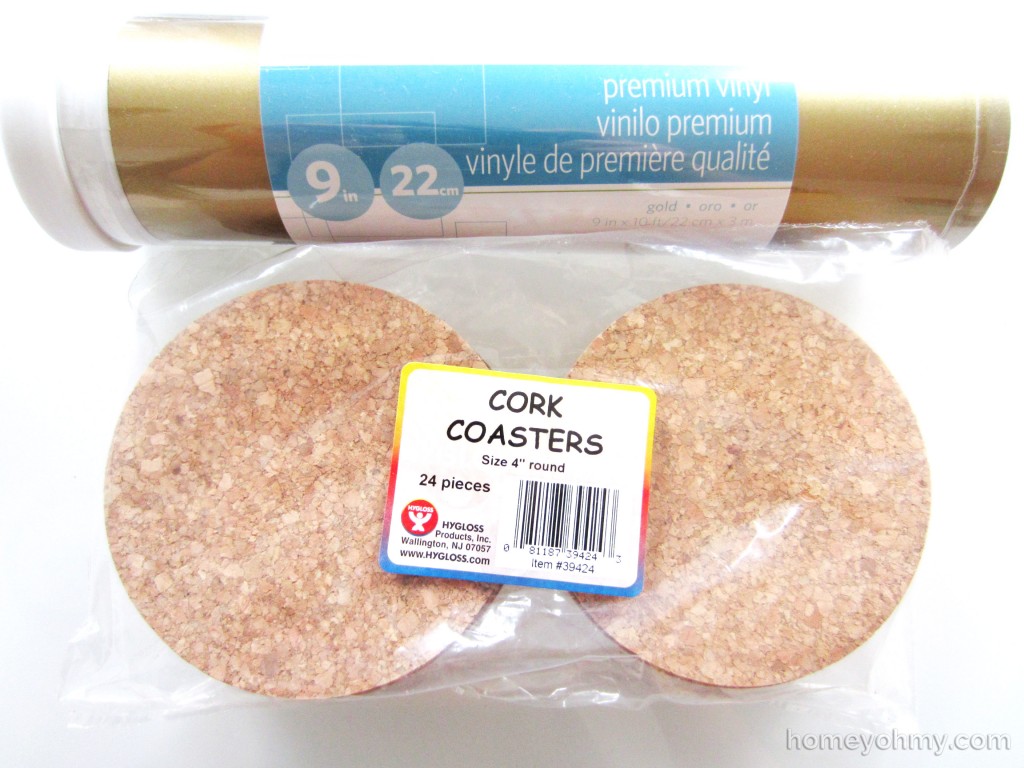 I used adhesive gold vinyl, which you can get here
 (affiliate link), and cork coasters that I got from here
 (affiliate link).  The coasters are a bit on the thin side, but it doesn't bother me.  For the price I think they're great, and you can easily double up on the coasters by gluing them together if you want them to be thicker.  As for the vinyl, if  I didn't already have it I would have just used some gold paper from the craft store and applied it with Mod Podge.  You can do the exact same steps I'm about to show you but with paper and Mod Podge instead if you'd like!
Using a pencil, I traced out one of the coasters on the backside of the adhesive vinyl and drew out my design.
Then I cut out the pieces with scissors and applied them to the coaster.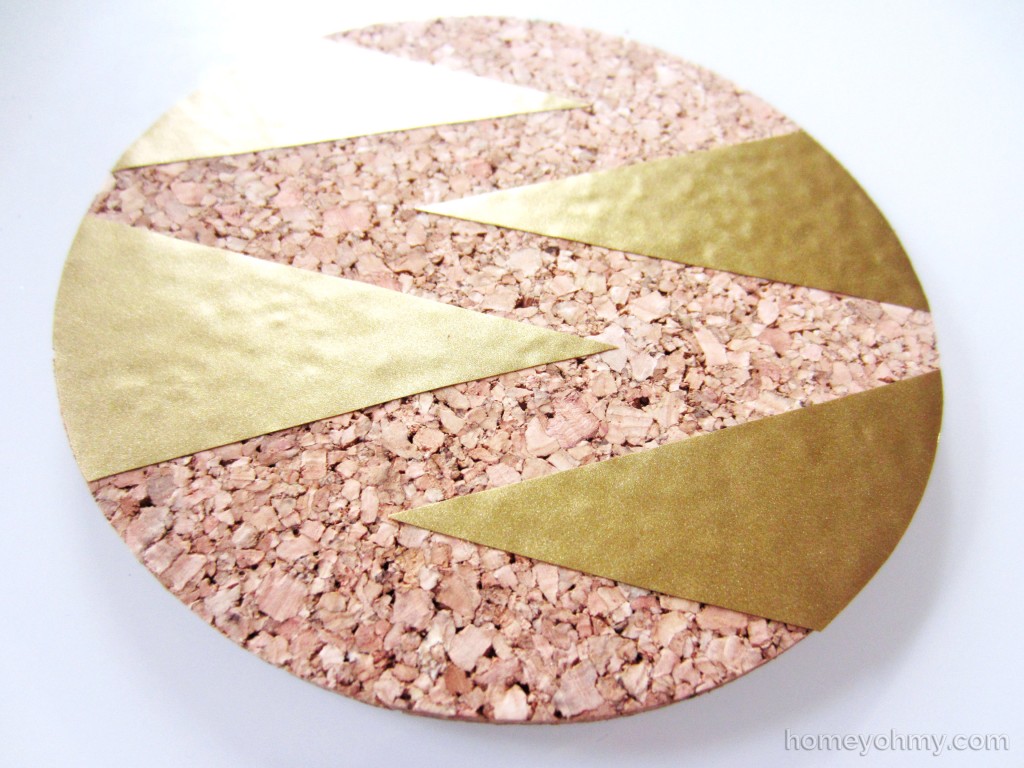 How easy is that??  The hardest part is coming up with the designs, but that's also the funnest part.  For the final step, I applied a layer of Mod Podge on top to seal in and protect the vinyl.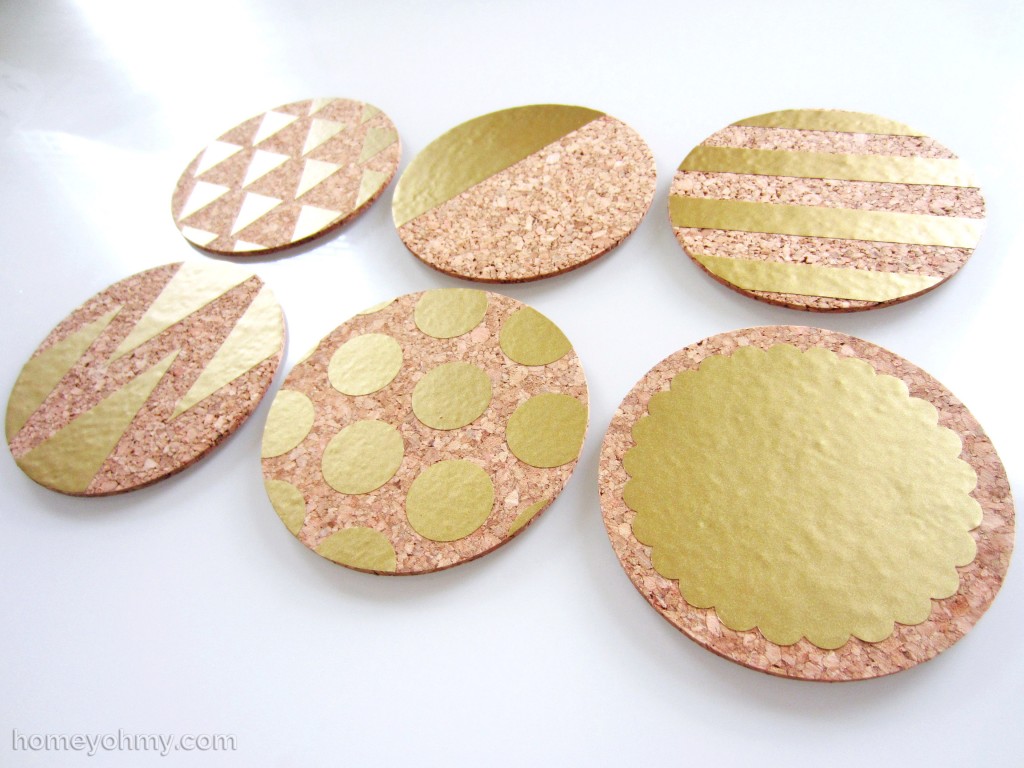 I used lever punches for the polka dots and the large scalloped circle, but everything else I drew by hand, which wasn't difficult at all since I kept the designs simple.
May I also mention that these would make a fantastic gift??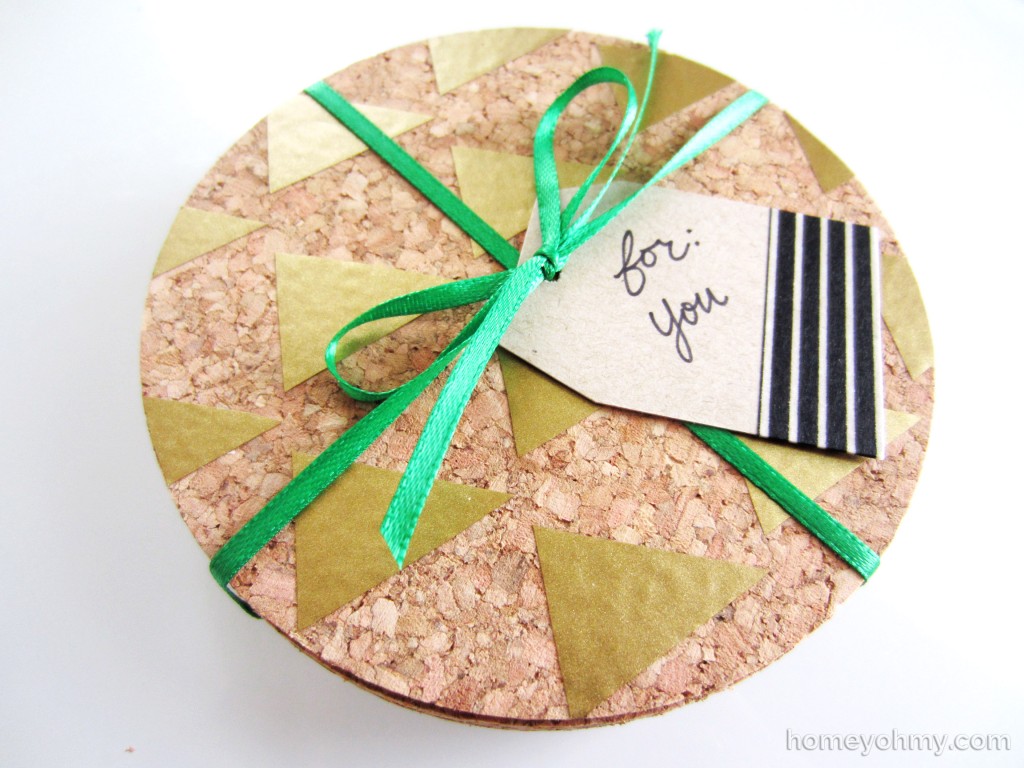 I tied the stack of coasters together with green ribbon and added a gift tag that I cut out from a scrap piece of cardboard.  At the end of the tag I applied a piece of black and white striped Washi tape.  Sometimes I wish I could keep things tied in bows all the time, as impractical as that is, but bows are just so cute.
Which coaster design is your favorite?  I'm curious to know!
Like what you see? Stay connected with me: