I'll just say right away I have zero plans for getting a tan leather sofa.  That does not mean however, that I am not in love with the idea.  You guys know I've been looking a lot at decor, almost to the point where it's probably unhealthy, and it's been fun but also maybe is adding too many things to my obsessions list.  Inspiration can run both ways- either it can help an idea stick and propel a focused idea or it makes you run around in circles thinking how you're going to have the time and resources to make every single beautiful thing in the world happen because it's all so amazing (guess where I'm at!)
A tan leather sofa isn't even in the top 10 things I'd think of for my style, but when I really think about it aka stare at photos, it fits.  Especially with a sofa that has clean lines, the natural texture can look really chic but still mellow out some of the glam elements I tend to gravitate towards.  Plus, tan leather looks really, really excellent with black and white.  Most things do I guess, but tan leather dayum.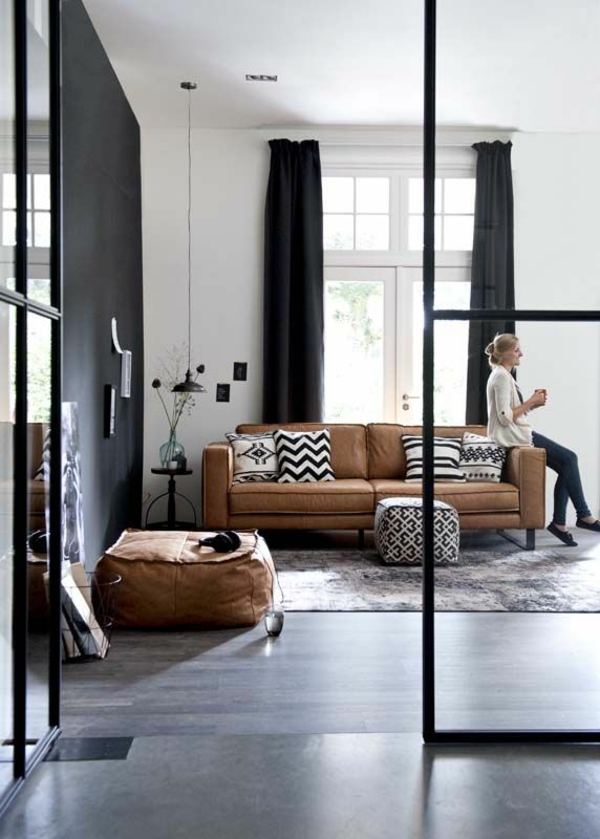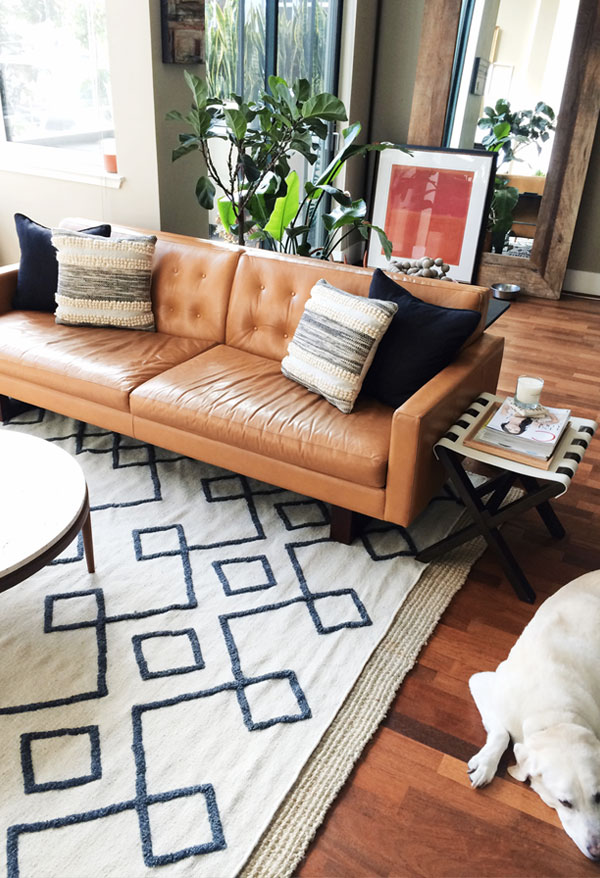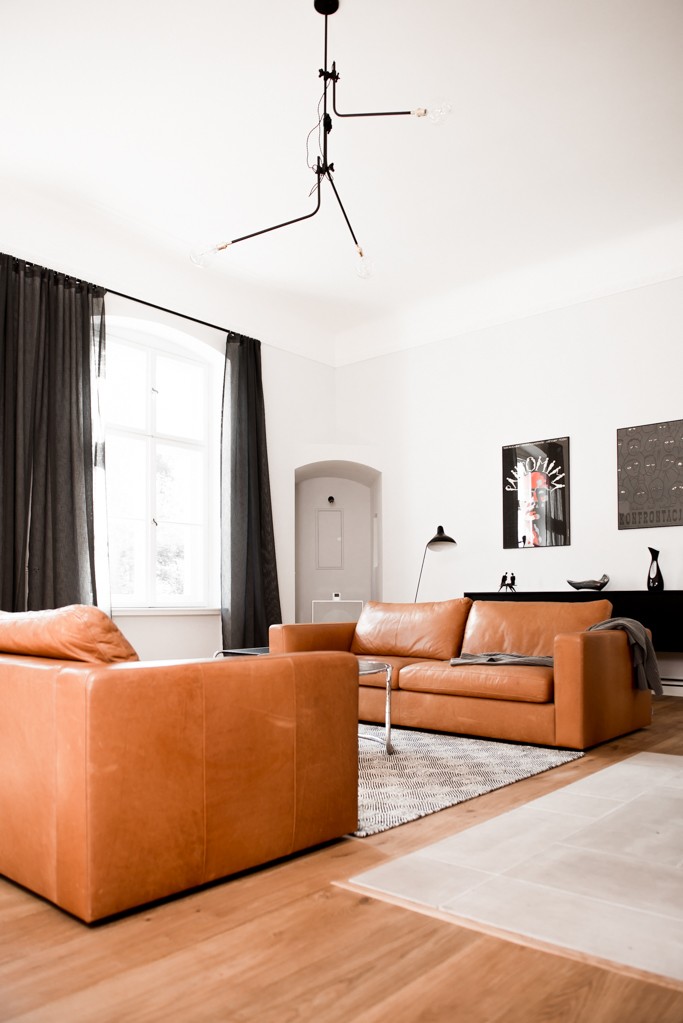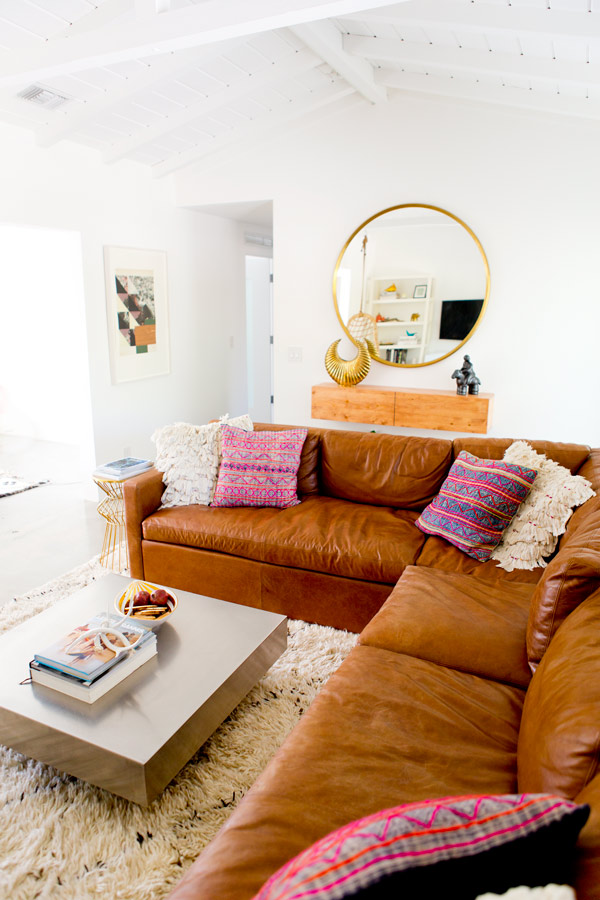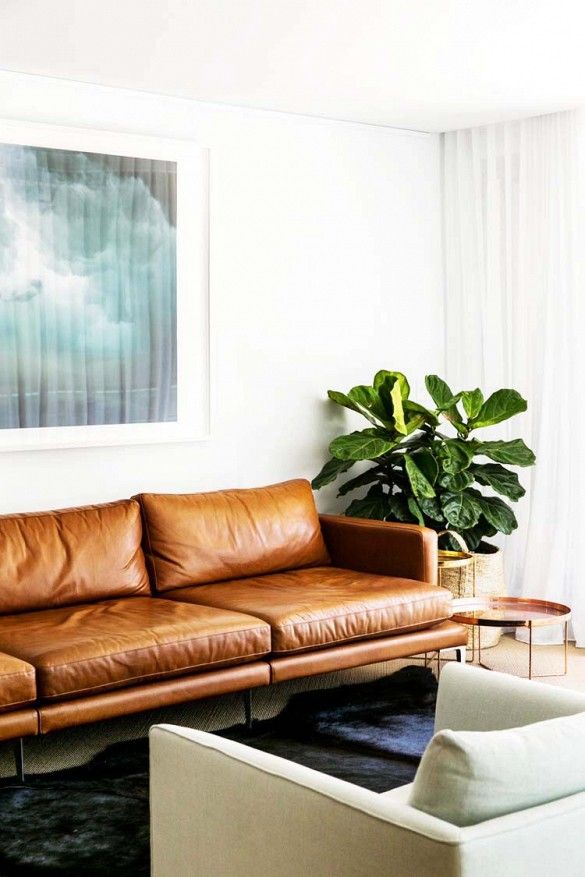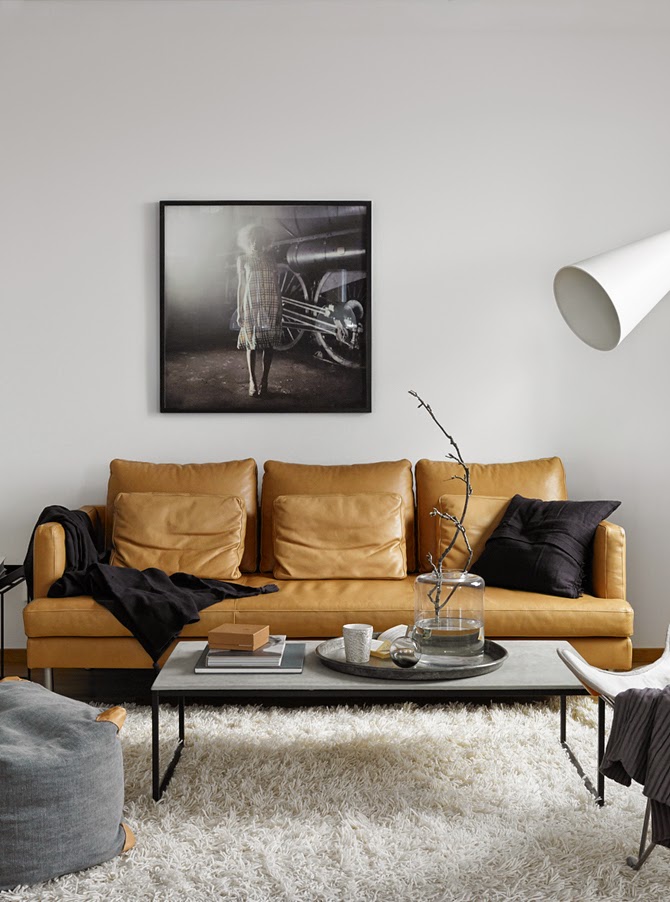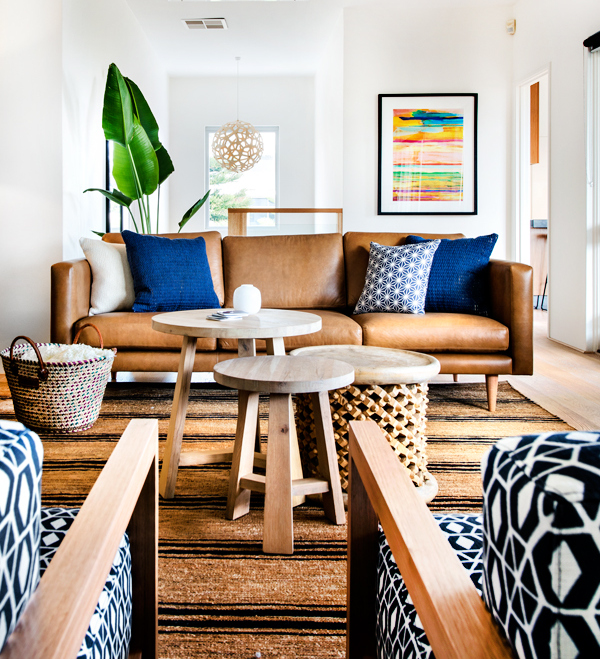 Looks pretty amazing with blue, too, another color high on my obsession list.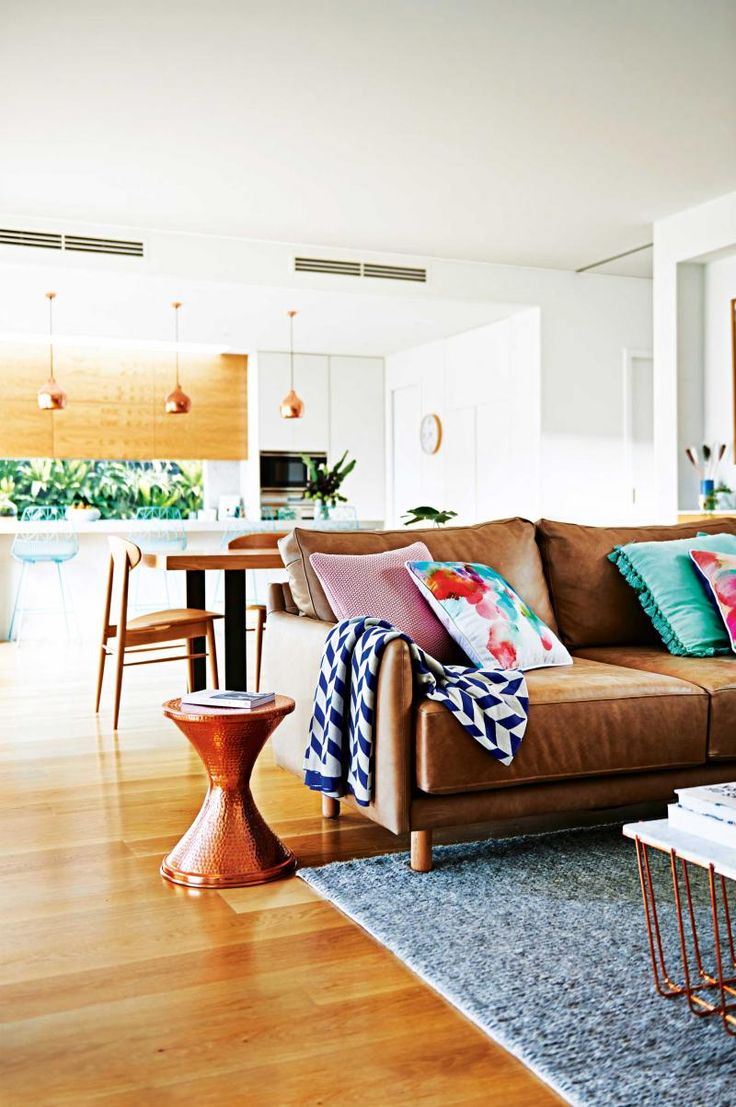 This is also maybe the first home thing I've shown my guy that made him respond with enthusiasm- the rarest rarity of them all.  He's always been into more natural textures, so a sofa like any of these would be a first time decor common ground between us.  SO surprising he didn't agree with all the gold and floral things I've shown him.
Thoughts on tan leather sofas?  Go or no-go?  And might any of you you possibly be the lucky owner of one?
Images: 1 | 2 | 3 | 4 | 5 | 6 | 7 | 8 | 9