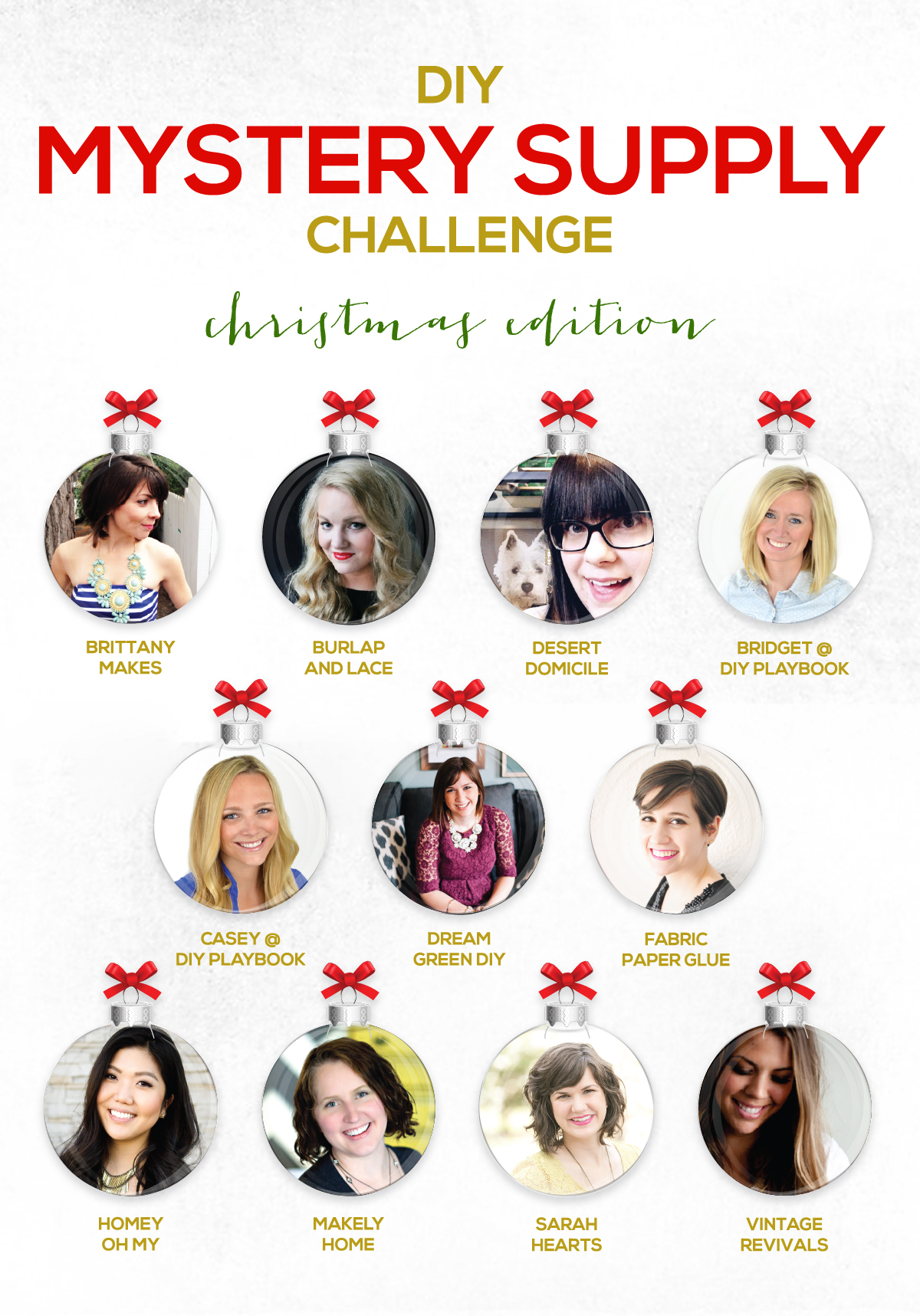 It's as fun as it sounds, guys, maybe even more.  Anyone who has ever gotten caught up in marathons of the TV show Chopped will know what the idea behind this challenge is, but let me fill everyone in on what's going on!
For this Christmas Edition Mystery Supply Challenge, each participant is given the same list of supplies to make ornaments, and any additional supplies desired can be used    Already you can imagine how the results are going to be so diverse, right?  Looking at the roster of participants, which include crazy talented bloggers that I adore, there's guaranteed to be some amazingly creative ornament ideas.
The supply list for the challenge:
– 1 pack of clear glass/plastic ornaments
– 1 Sharpie paint pen, any color
– 1 bag of faux snow
– 1 roll of ribbon, any color and width
The first thing I decided right away was my color scheme, which I'm SURE you can guess if you've been following me for any amount of time.  I'm really curious to know though- how would you use these supplies?  Got any ideas for any particular supply from this list?
We'll all be sharing our ornaments in a week on Monday, December 8th.  I know.  The suspense is unbearable.  You might want to go ahead and follow these ladies to make sure you don't miss a thing.  Of course, you'll see it here on Monday, so don't go anywhere!
PS.
Completely unrelated- I've been hearing from you guys even more lately about how you're trying some of my DIY's!  Some of you have shared photos with me, which is my favorite thing in the world.  If you end up doing any Homey Oh My! DIY, PLEASE let me know about it!!!  I LOVE seeing what you guys create.  Tag me, tweet me, leave a comment, send me an email, whatever you want to do.  I don't have a designated hashtag yet, but maybe I'll set one?  We'll see.  Love you guys.