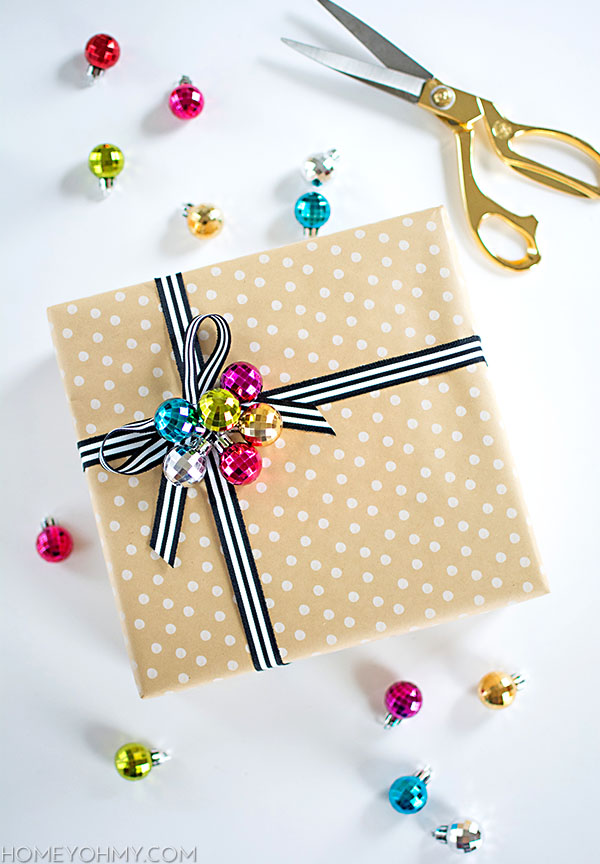 The best part of gift giving?  Wrapping.  Ok, also that warm fuzzy feeling of spreading joy, but it's that extra teensy step of wrapping that makes it a whole lot more special.  The simplest embellishments can make the biggest difference, and while I'm all for adding personal touches, I also believe these things should be fairly quick and easy to leave us more time for things like hanging out with loved ones, drinking hot chocolate, or watching The Voice (Damien is incredible!)
This ornament cluster gift topper takes 8.35 seconds to make, which is also how long it will take me to explain how to make it.  Adorable, easy, let's go.
I strung these mini disco ball ornaments in a row like this.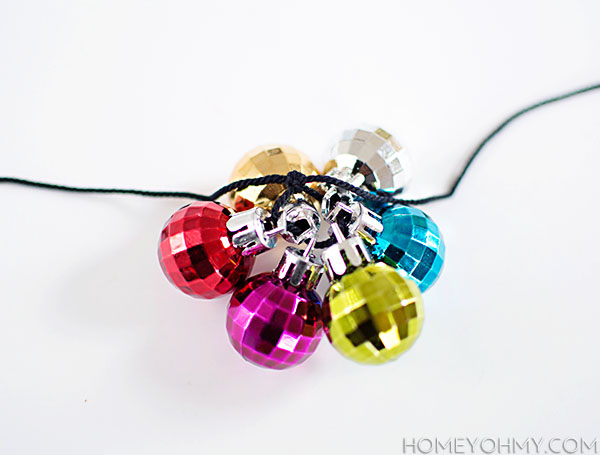 Then I double knotted the ends of the string together to create a small loop.
That's it for the cluster part.  Now for the attachment.
I tied this black and white ribbon around the box and double knotted it off center to one corner.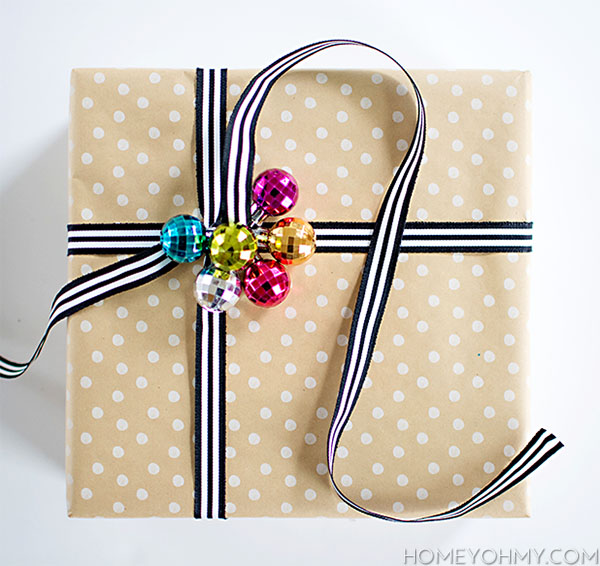 I strung one end of the ribbon through the string loop in the ornament cluster.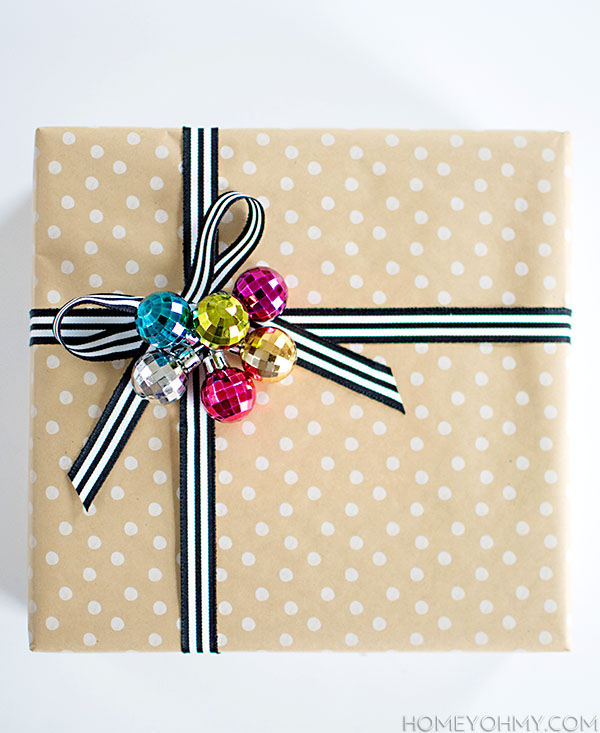 Tied the ribbon into a bow, cut off the excess at the ends, all done.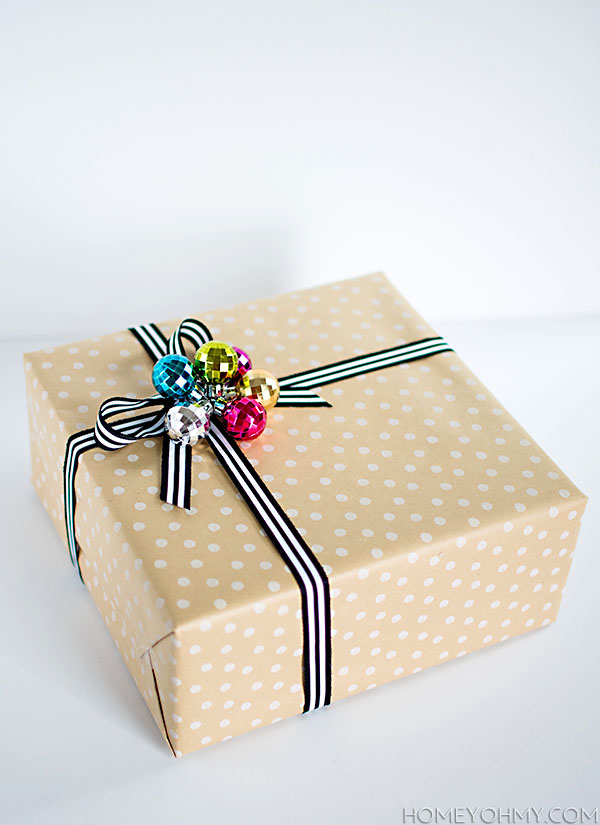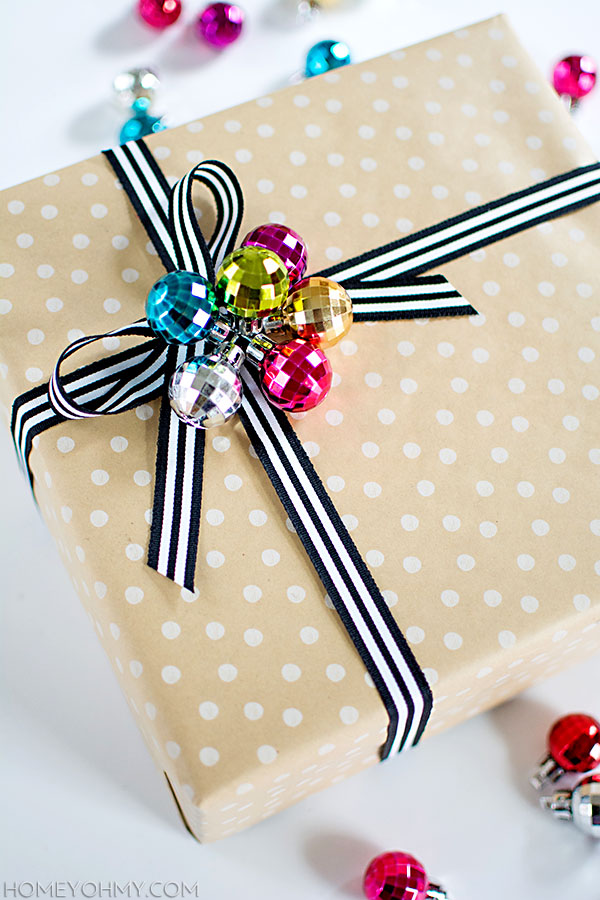 If I received a gift wrapped like this,  I'd for sure save the ornaments and repurpose them, maybe like how I used them for my Washi Tape Tree. :D
More gift wrapping and holiday fun to come!  Still working  on those ornaments for the mystery supply challenge, and am reeeallllyyy close to becoming satisfied with my Christmas tree, which I'll share here soon!