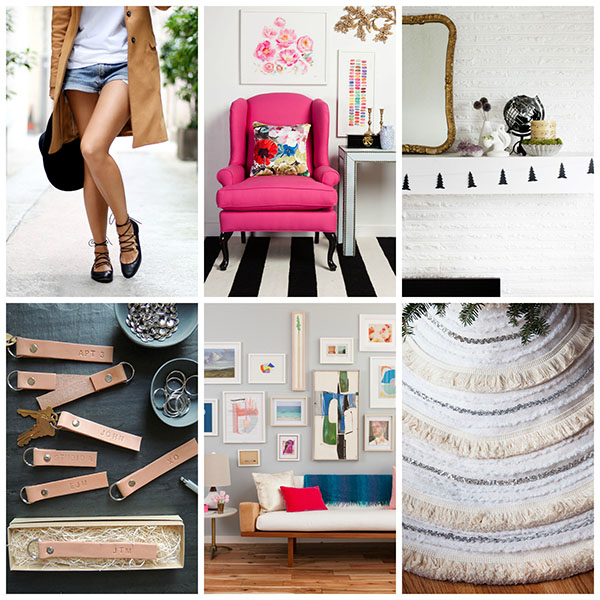 Are you guys getting tired of all the Christmas talk?  I'm not at all, but I realize it's probably all you're seeing and hearing about everywhere, and maybe like me you're craving just a little change of scenery, so it felt right to do a Friday Finds post today.  Still, a couple of today's finds are Christmas projects (ha), but they're SO good and unique that I had to share.  I'm pretty sure you'll love them.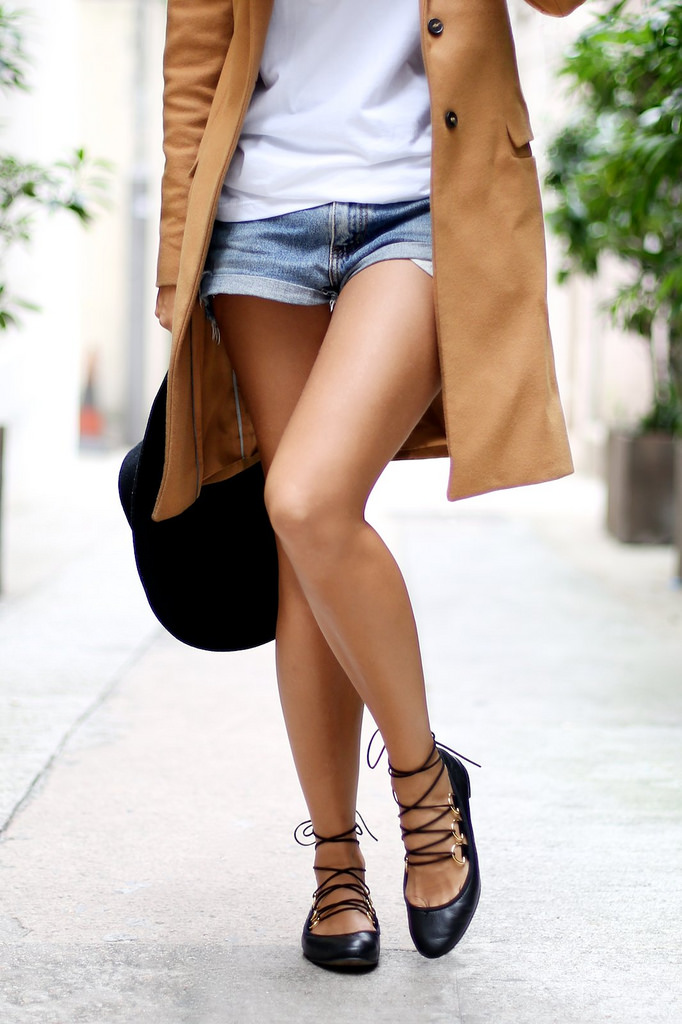 I'm a big fan of A Pair and a Spare DIY.  A lot of the DIYs are fashion related, like these adorable lace up ballet flats.  I feel like fashion DIY isn't something that comes naturally to me, but I'd love to explore that category more.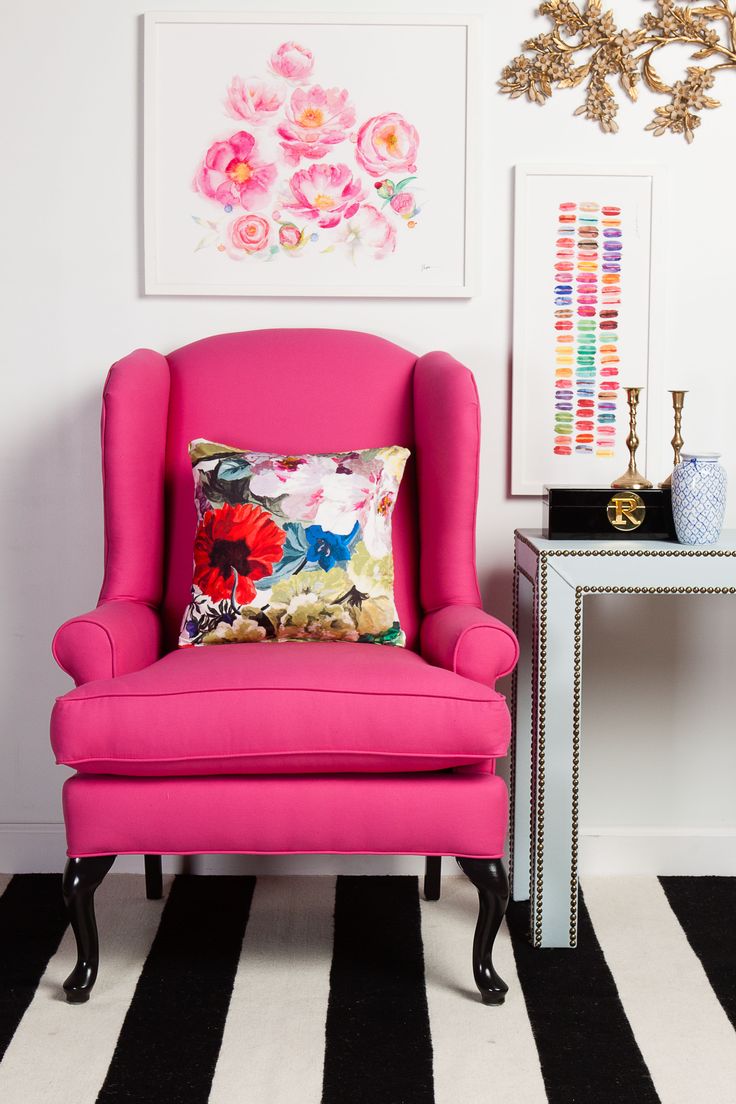 I'm generally not a fan of pink, but this chair caught my attention.  Maybe it's the way it looks with that Orangerie print pillow or the bold black and white rug, but I've never been so attracted to a pink chair before.  Would I prefer it in a royal blue, though?  A million times yes.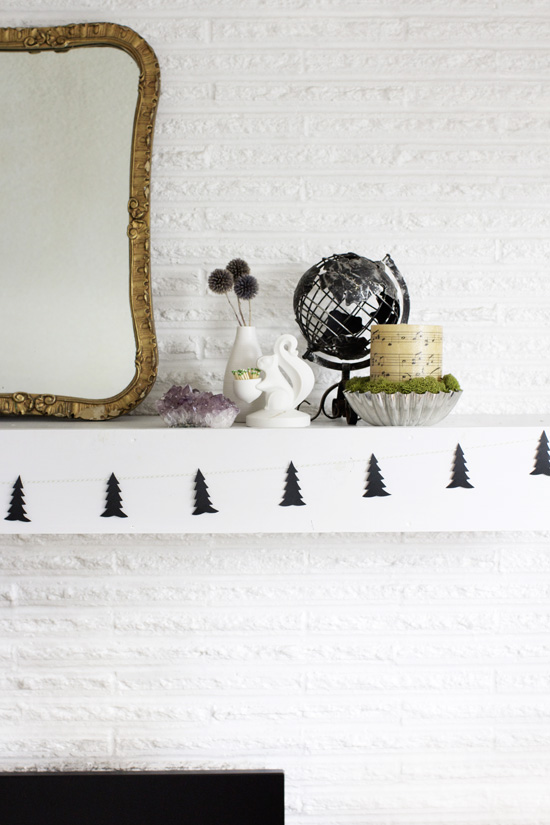 I LOVE Scandinavian style, so this Scandinavian tree garland is something I'd definitely want to try.  What really makes it better though is Aileen's amazing style.  She has a sharp eye for beautiful things with charm, which is already clear just from this glimpse of her mantel styling.
For a while I've been wanting to try stamping leather!  I love the simplicity of these DIY leather key rings, and they'd for sure make beautiful handmade gifts.
Emily Henderson dominates gallery walls, and she shared a most helpful guide on hanging a gallery wall.  Tangent- I just about died when I saw that she pinned my ornament DIY earlier this week.
Very rarely do I audibly gasp at something I see on the internet.  This was one of those rare occasions.  I'm crazy obsessed with this Morroccan wedding blanket inspired tree skirt.  You can tell that Gwen put so much love and expertise into this project, from the amazing choice of embellishments to the precise techniques she used.  It's perfect.
MAN that felt good to casually just chat about things and step away from the holidays for a second, which by the way are already going by lighting fast, right??  More than before I'm consciously trying to slow down, starting this weekend with celebrating my mom's birthday and tackling the messes in my apartment.  If you came over right now, you wouldn't be able to walk around without stepping on something I'm working on.  It'll be such a relief to get things tidied up and sit down with a cup of hot chocolate after.  Ugh, yes, I can't wait!!!
Enjoy your weekend, my loves.  See you back here on Monday <3.