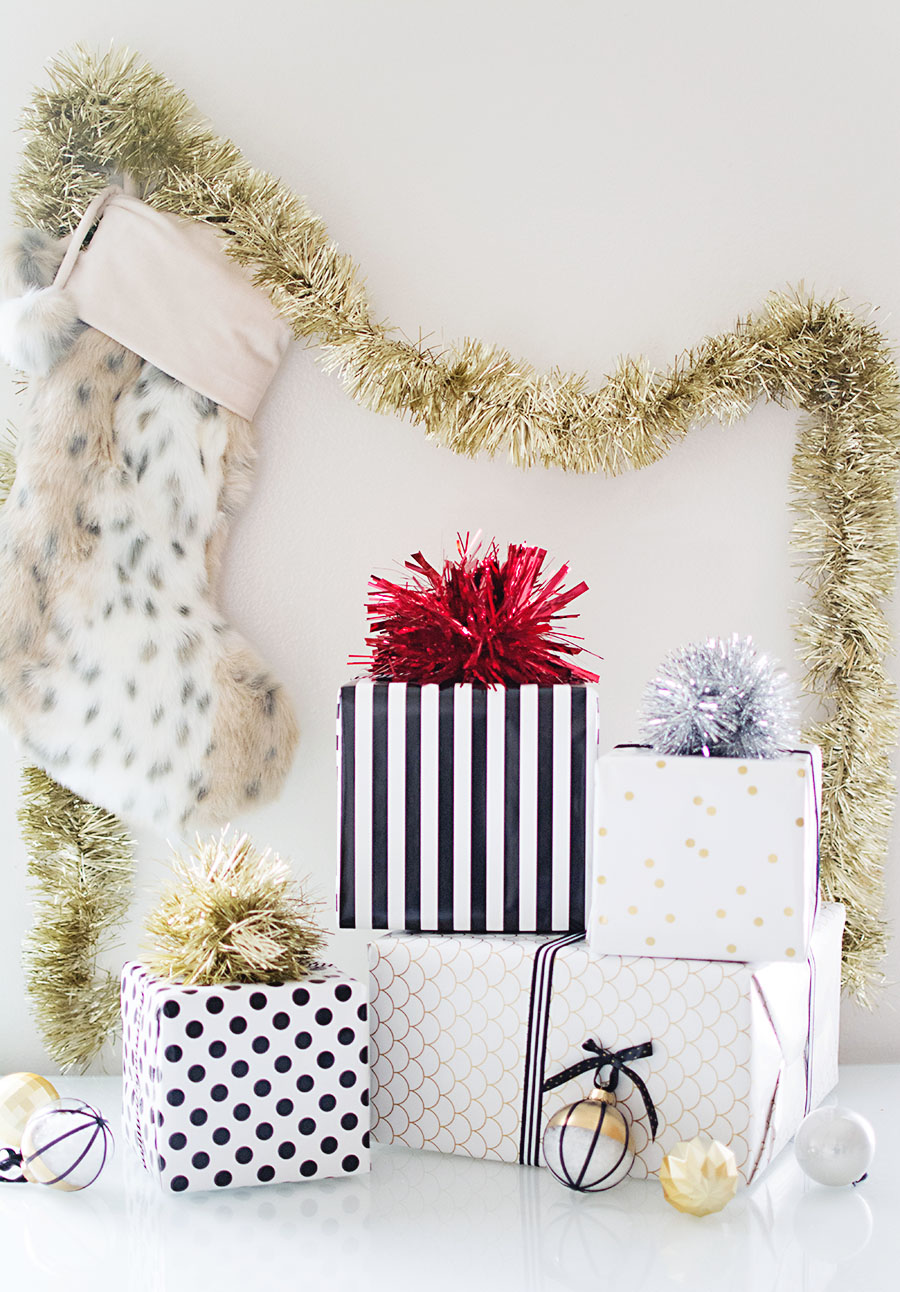 Another gift wrap idea for ya, and this one is the easiest ever.  Usually these simple ideas come to me when I'm not trying, like when I came across an aisle full of tinsel garlands and my immediate thought was I wish they came in pom pom shapes.  Boom!  I bought a few and made them myself, and they are CUTE.
I shared the DIY on the Pottery Barn Teen Blog and it will take you all of 7 seconds to look through it and get how I did it, so hop on over there and let me know what you think!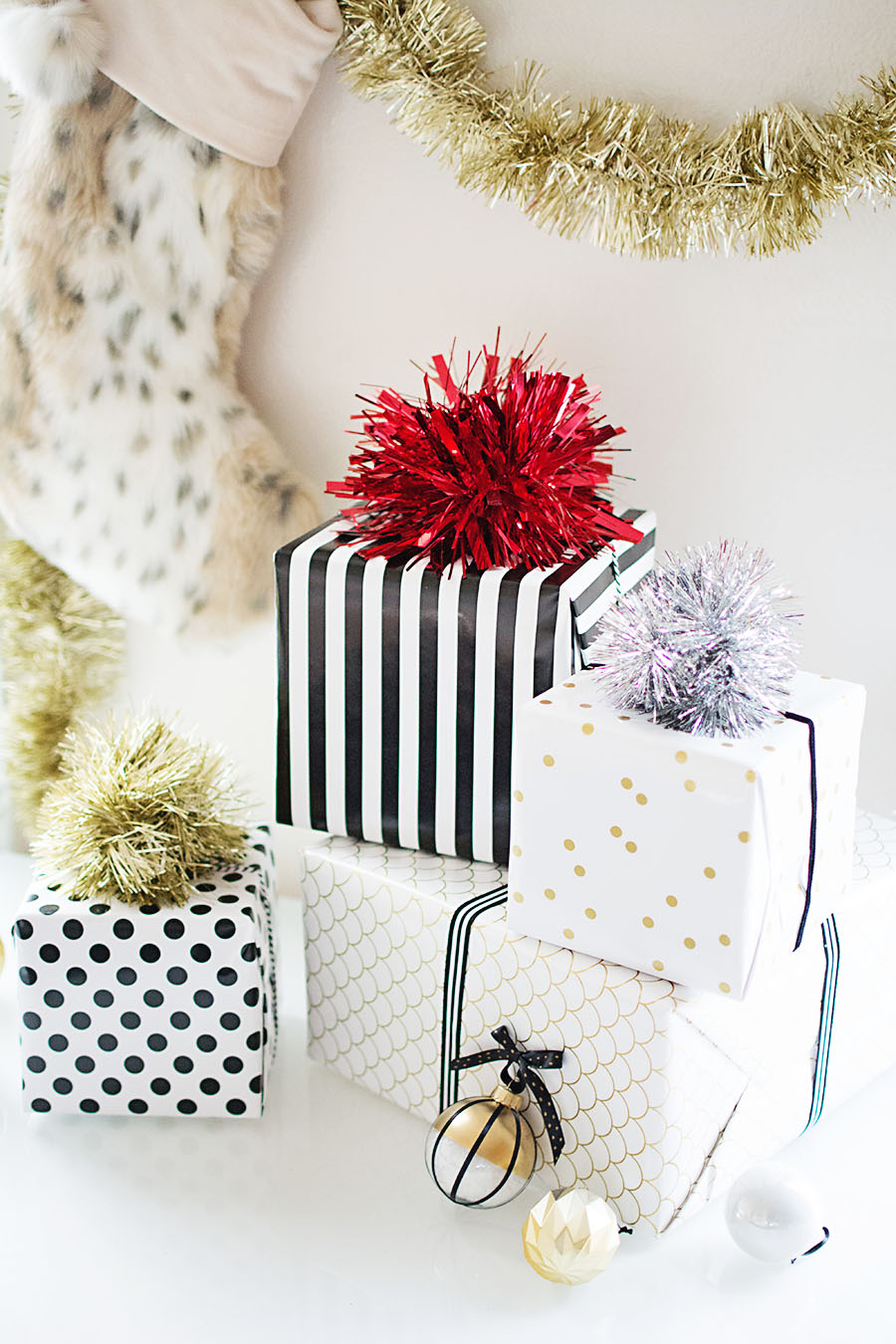 If that black, white, and gold ornament caught your eye, I shared the DIY for that here!  Also, if you're wondering about that snow leopard stocking, you can find that here from PBteen.
Are you guys still decorating for Christmas or are you pretty much done?  I'm on the home stretch now and slowing down on all that very soon so I can just sit in front of my tree and stare at it without having anything on my to-do list.  Sounds luxurious (and impossible), right?