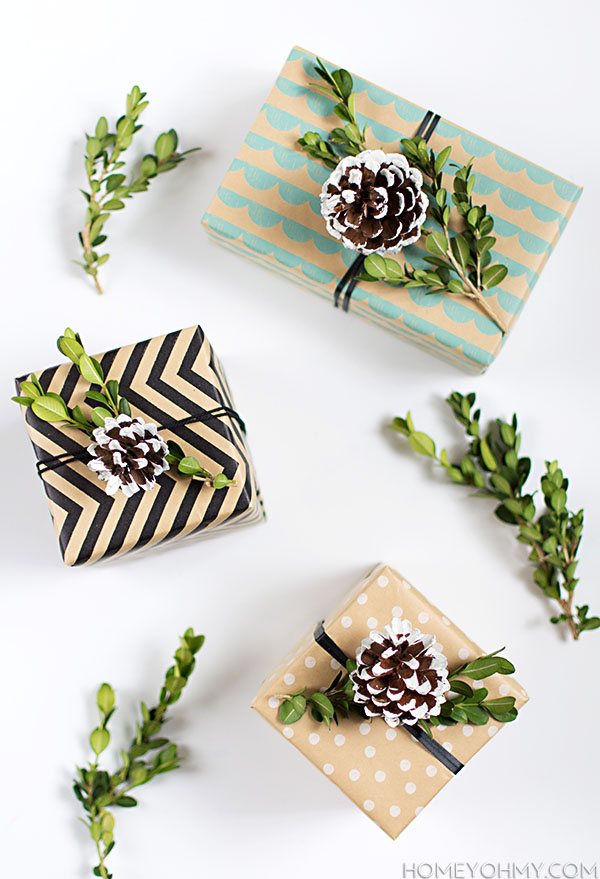 Within my piles of crafty holiday messes, this easier than easy idea was born: recycle craft leftovers into gift toppers.  Seriously, you can make anything into a gift topper, especially if it's left over from some other holiday project, like these pine cones left over from my pine cone garland, or these boxwood branches left over from a DIY that's yet to come ;).
It's so so simple, and maybe I don't even have to explain it since it's not a new concept at all, but the point is that you can make this work with whatever materials you have on hand by following these easy steps.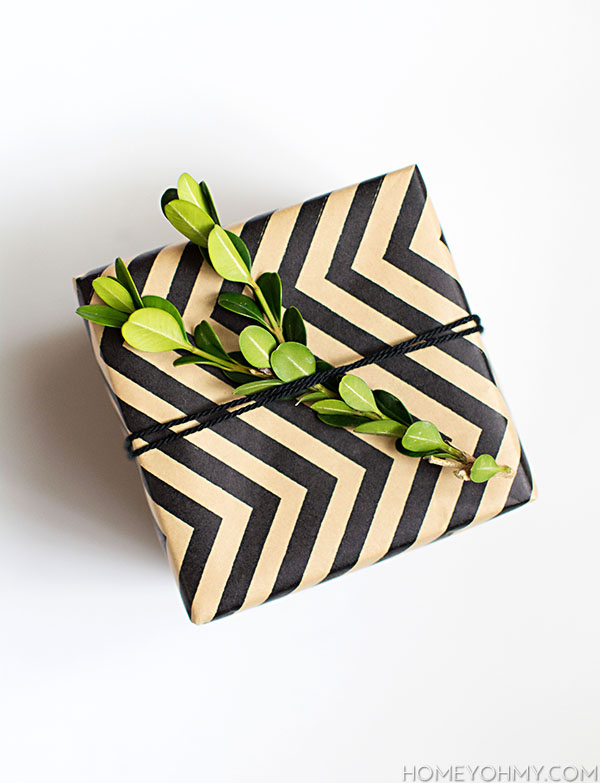 I tied a boxwood branch onto the gift with string.  So far so good.
Next, I applied hot glue onto the bottom of a pine cone, then placed it on top of where the boxwood branch and ribbon intersected.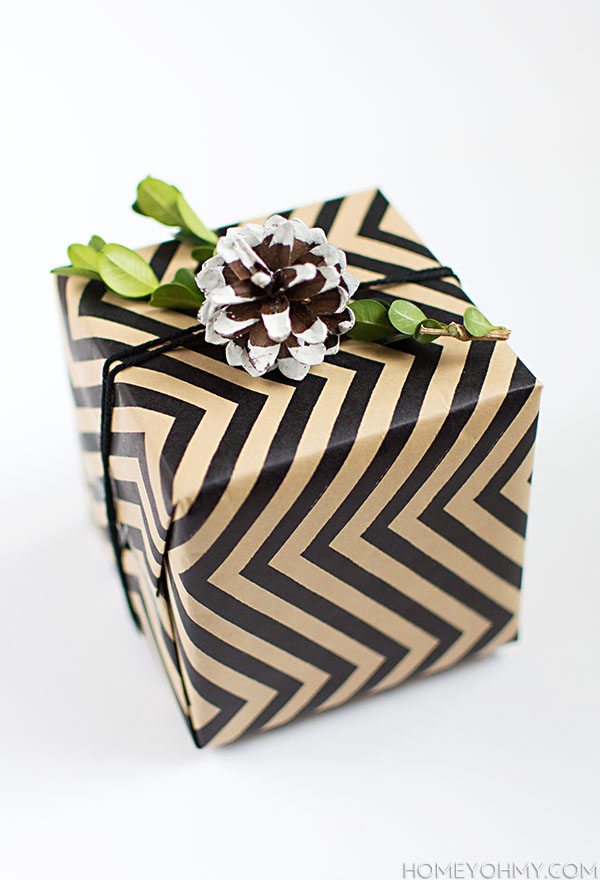 Paired with a bold, graphic wrapping paper like this, these classic holiday materials look a little more fresh and updated, no?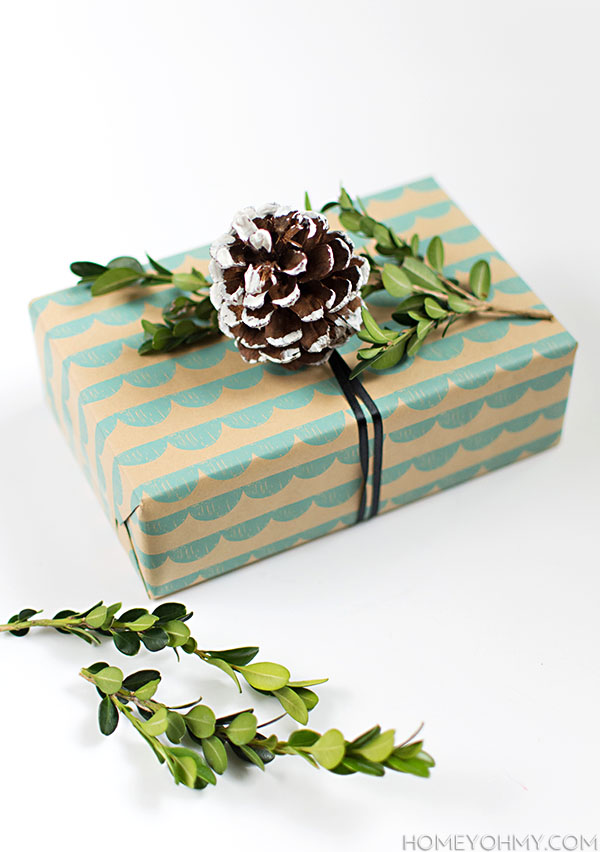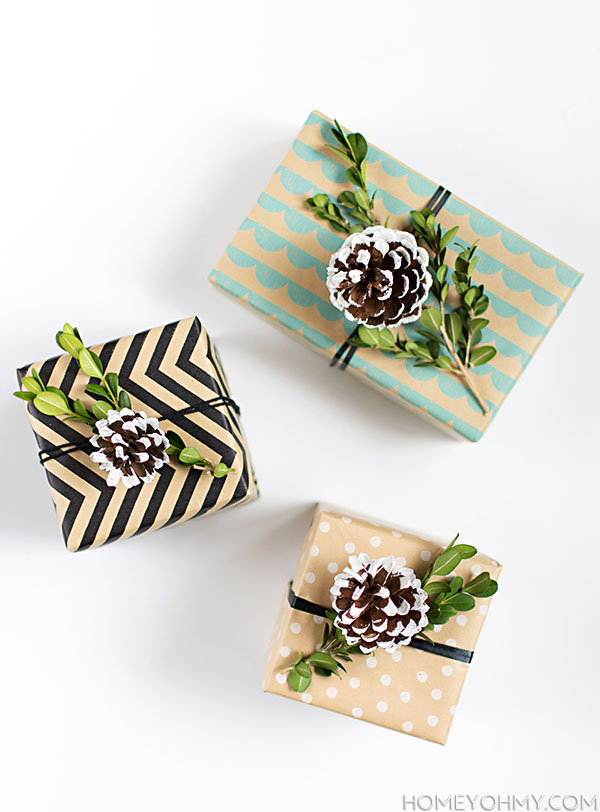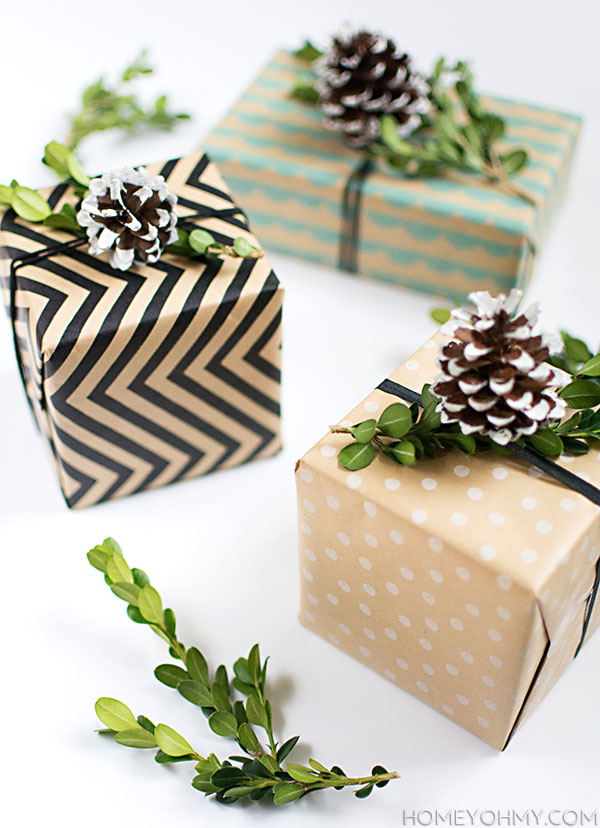 Any greens would work, like some branches from your Christmas tree, or holly, or maybe some rosemary, whatever!  Instead of pinecones, you could use ornaments, or classic gift bows, mini bottle brush trees, pom poms, anything cute you've got lying around, really.  The options and combos are interesting to think about, aren't they?
Hopefully that gives you some ideas to get started on some simple and beautiful wrapping.  Are you done shopping for gifts yet?  Yea, me neither.
For another gift topper idea, check out my ornament cluster gift topper if you haven't already!