This boring mesh trash can has been bothering me for years.  I've had it since college, and sure it gets the job done, but again, it's boring.  The main reason I put off doing something about it was because I didn't know what to do about it.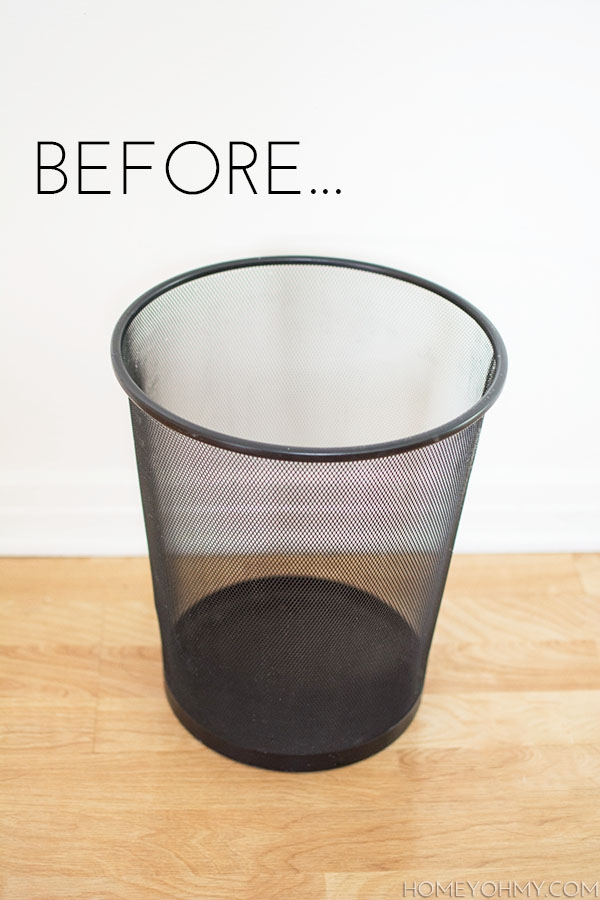 I first tried applying fabric around the outside with Mod Podge, which was a complete fail.  I think the mesh, combined with the can not being uniform in diameter, were the factors to blame (it couldn't have been me, right?!).  So, I shoved it in a corner and kept dumping trash in it, until I came across some trim on clearance at Joann Fabrics.
Black and white stripes- so very me!  I love how ideas will just hit me when I come across something random, like trim.  I got 6 yards of it and spiraled it around the trash can, using tape to hold it in place.
I then used chalk to mark on the can where the trim was placed, as a guide for when I'd glue it on later.  Using a hot glue gun, I first glued down one end of the trim.  After unraveling the trim, I spiraled it around the can again, this time gluing down the trim onto the can as I went, making sure to follow along the path of the chalk marks.
After all the trim was glued down, I took a damp paper towel and wiped off all the chalk.  And then I was like hey, if I turn it upside down, it could be a plant stand!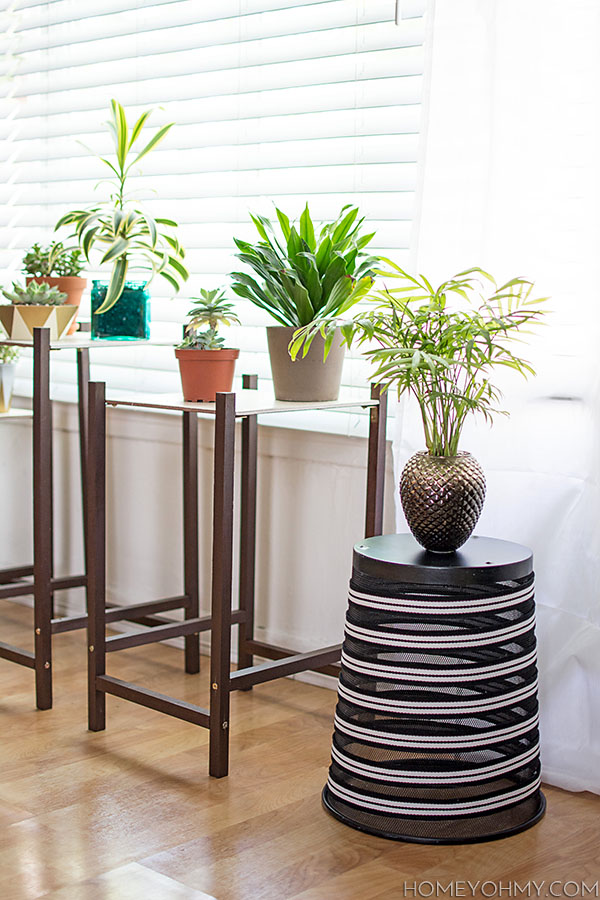 That was how it all went down.  I'm always a fan of how the simplest ideas can completely repurpose things I was so close to ditching.  It's the BEST.  The stand is sitting pretty next to the other plant stands I previously made.
I feel like there are tons of mesh trash cans out there like this one.  Do you have one?  Have you done anything to make your trash can less boring?