I've been wanting to post this one for a while since I have a massive crush on tulip tables.  As I've gawked at a lot of them, I realized there was more to it that I loved.  Space after space, I was noticing more than just the tulip tables… I was noticing the chairs they were set up with!  There are so many interesting combos, and really the seating largely dictates the style and feel of a table, but especially with something as sculptural as a tulip table, it's seriously fascinating to me how so many different seating options work with it.  *fascinating*
Most of the tulip tables I've seen are all white, and that's exactly how I like them.  I really think it helps keep the elegant shape modest while still looking striking and clean.  See for yourself, and take notice of all the different seating!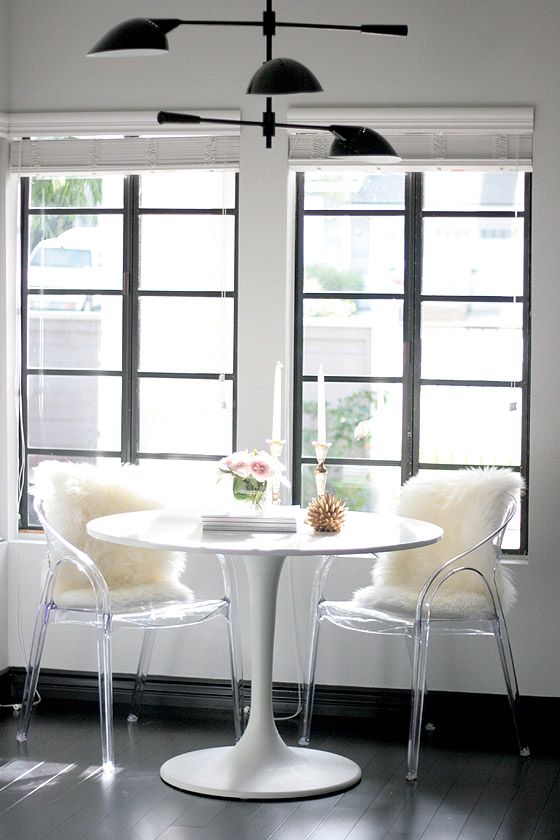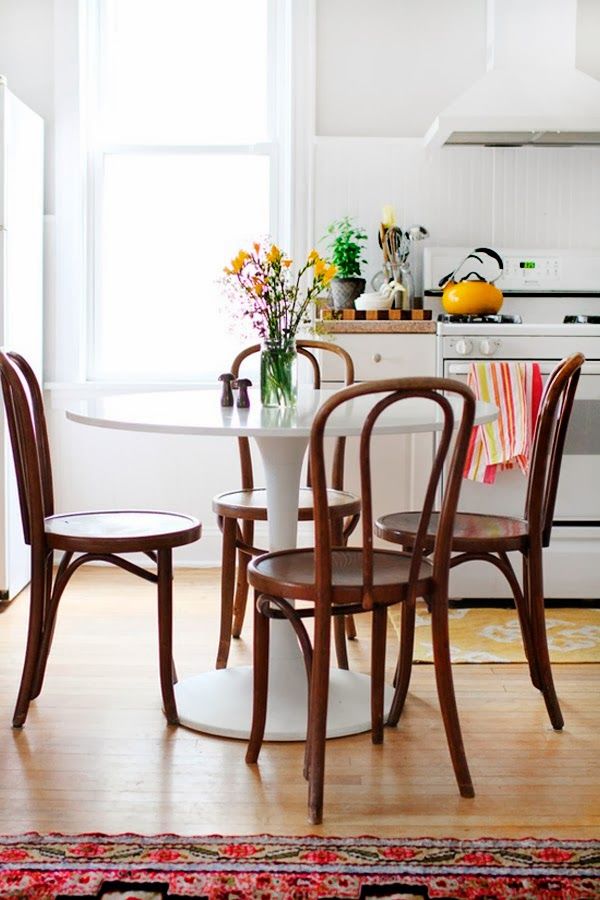 Take notice of the cat as well.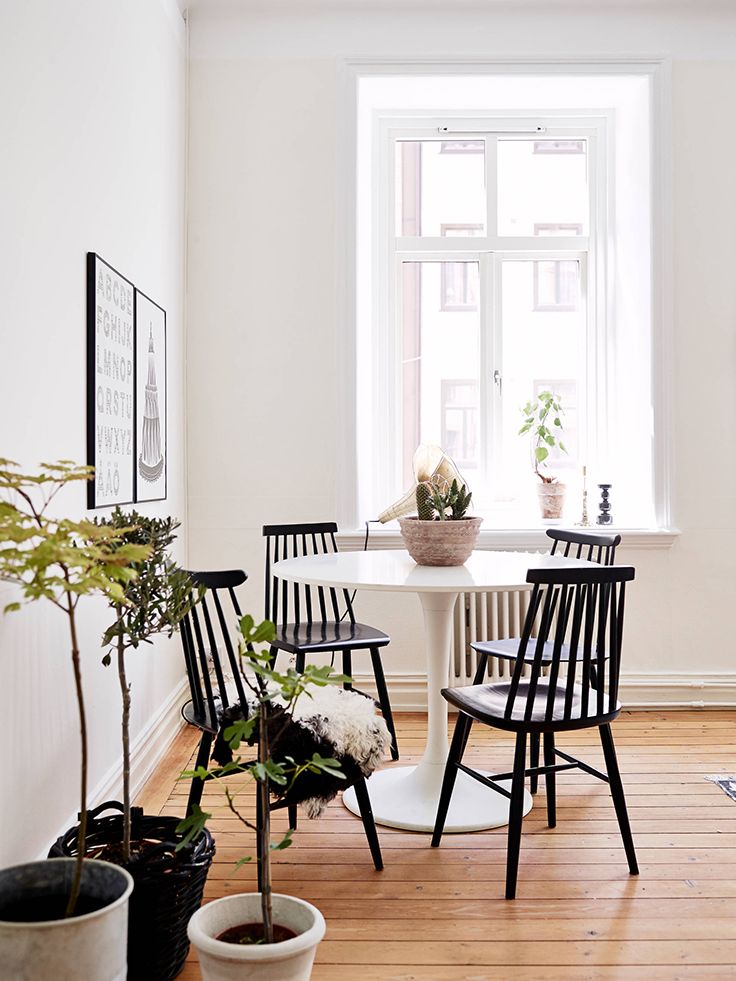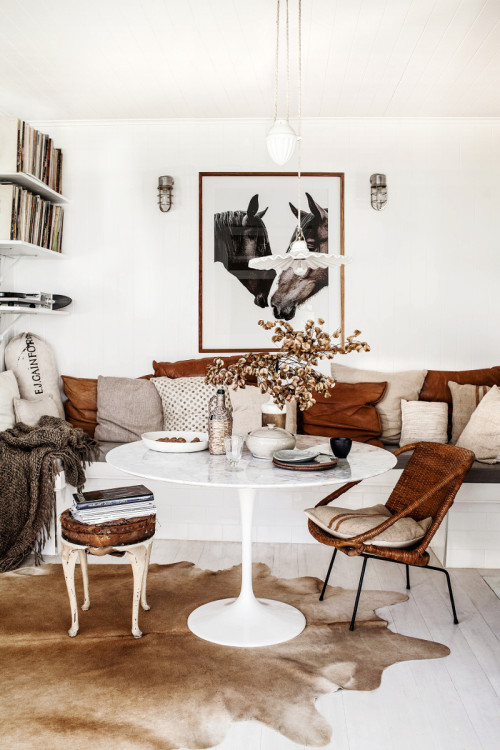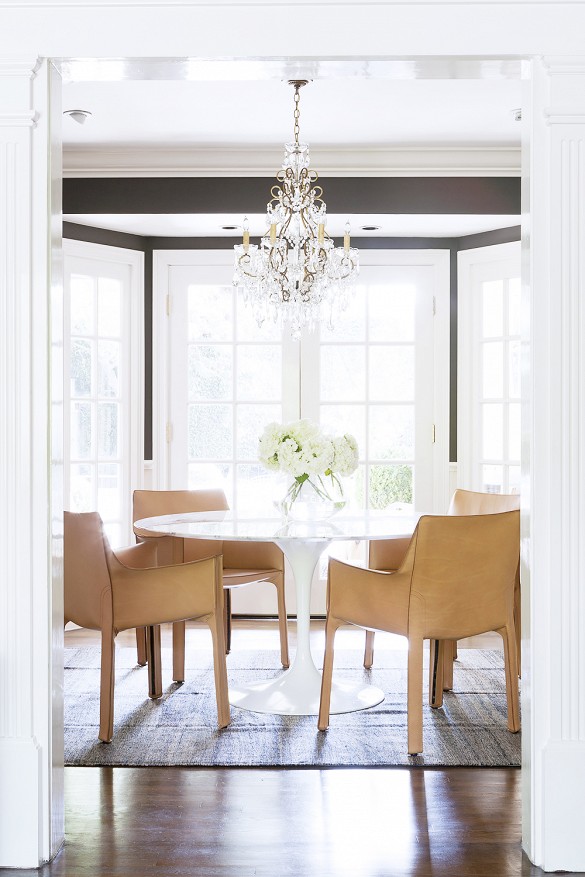 Tulip coffee table!  Guh!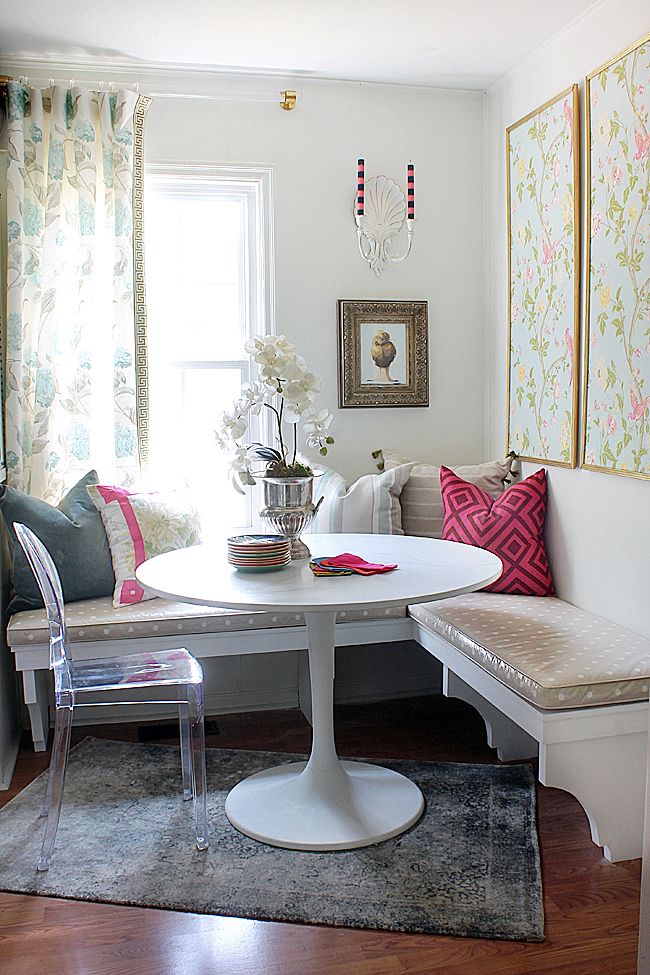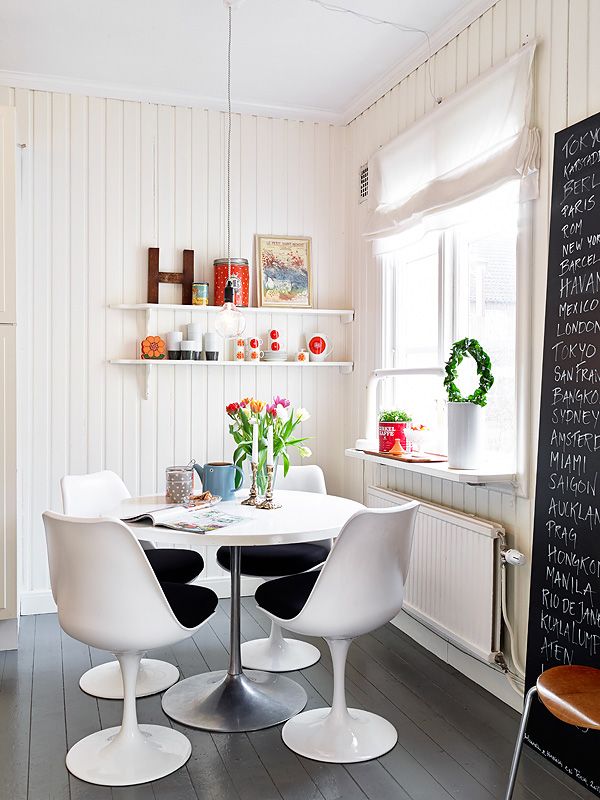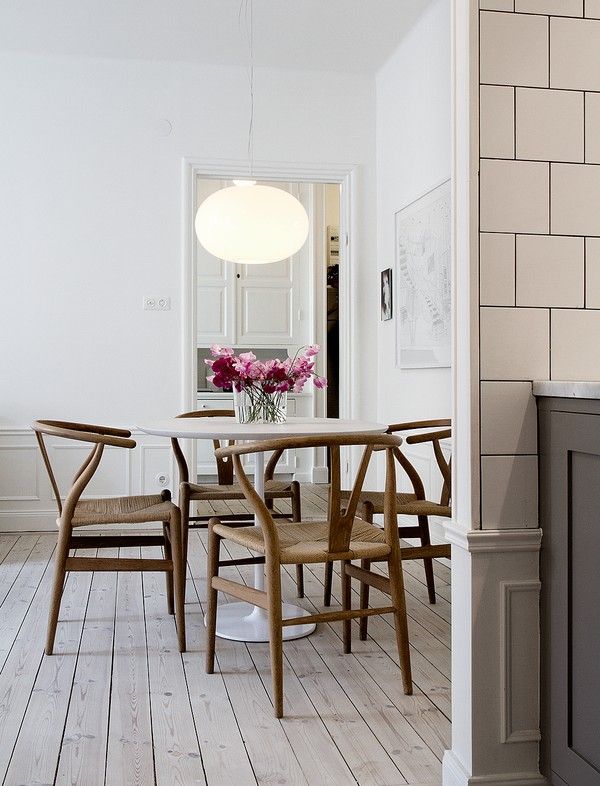 I do love the ones with marble tops the most.  One day!!!  Tulip tables seem to be a popular match for banquette seating, but you can see they really work in a lot of spaces.  I always love to know… which of these spaces speaks to you the most?
Images: 1 | 2 | 3 | 4 | 5 | 6 | 7 | 8 | 9 | 10 | 11 | 12 | 13 | 14