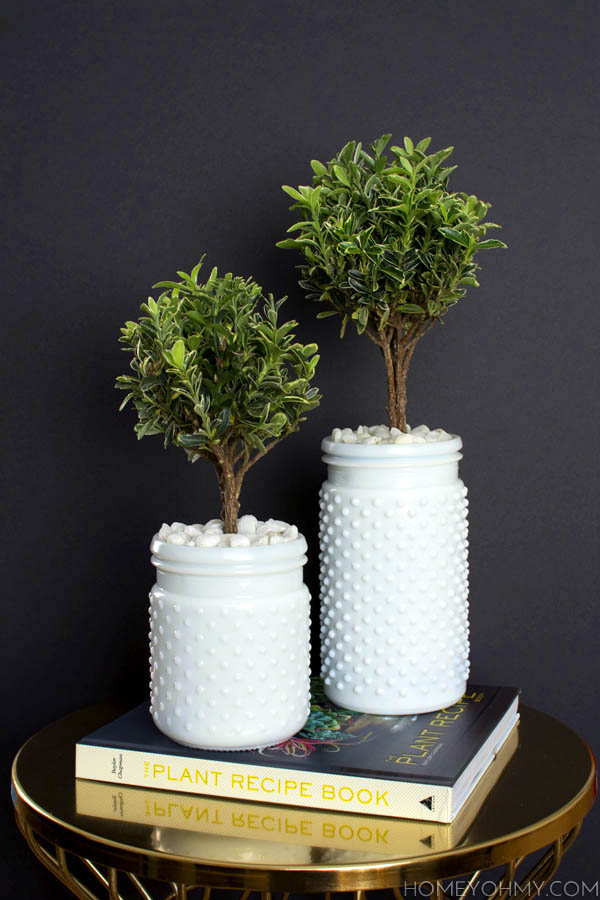 I'm really excited about today's post, guys.  Artisan Books so kindly sent me a copy of The Plant Recipe Book for review, and I jumped at the opportunity because I was already a fan of its predecessor, The Flower Recipe Book.  If you aren't familiar with that book, let me tell you… it's gorgeous and inspiring, and this one's just the same.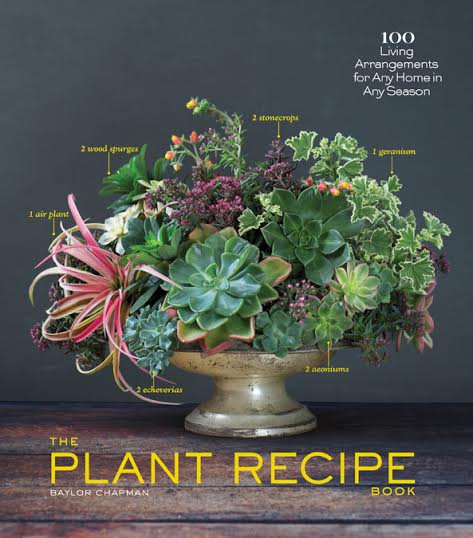 Just like The Flower Recipe Book, The Plant Recipe book provides concise and clear step-by-step "recipes" on how to create beautiful arrangements, this time with plants.  It's easy to follow and the beautiful photos make it an especially excellent coffee table book.  I know there are a lot of you looking for coffee table books you actually want to read, right??
The contents are organized by plant type, and what I love is that each plant has a few different recipes ranging in complexity.  This one for instance is a recipe for a succulent garden involving several varieties considering size and arrangement.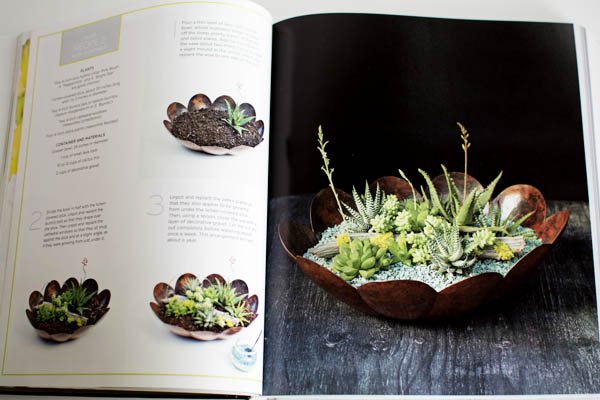 This is definitely something I'd want to try making myself, and sure I've put together my own mini succulent gardens, but not nearly as sophisticated as this!  You might be able to guess that I especially love the copper bowl.
There's always one recipe for each plant that highlights the plant on its own, which happens to be the ones I like the most in the book.  Take for example this simple recipe for Tillandsia, also known as an air plant.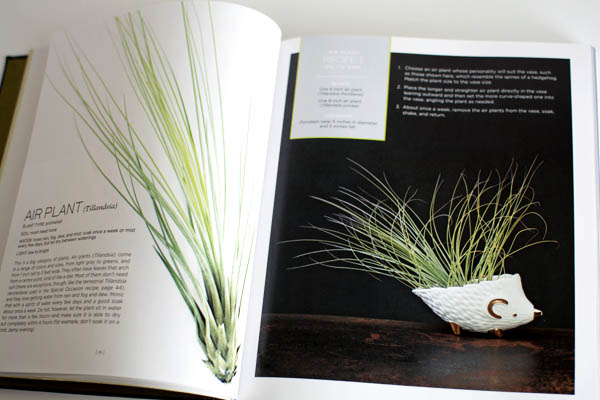 It's simply an air plant in a hedgehog container, but the neat thing about it is that the Tillandsia is meant to abstractly mimic the spikes of a hedgehog.  Just like this example, the book regularly addresses how to be mindful and purposeful about the container you use.  I love that since getting creative with containers and planters happens to be something I already enjoy!
So I was inspired to create my own plant arrangement, and I considered doing either of these two options, but I decided to go with this one.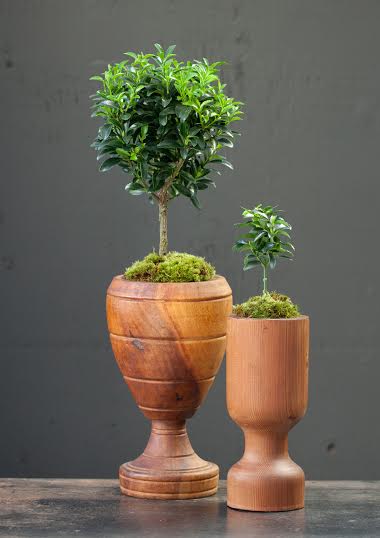 Excerpted from The Plant Recipe Book by Baylor Chapman (Artisan Books). Copyright (c) 2014. Photographs by Paige Green.
These are topiaries made from mini Euonymous shrubs.  It would have been really cool if I could have found similar wooden containers, but I shopped the house instead and went with something more simple.  I had some milk glass vases that needed some love and all it took was planting a couple Euonymous shrubs I found at Home Depot in them and then pruning the branches so that each shrub looked round like a ball.  For the finishing touch, instead of covering the soil with moss, I covered it with white rocks.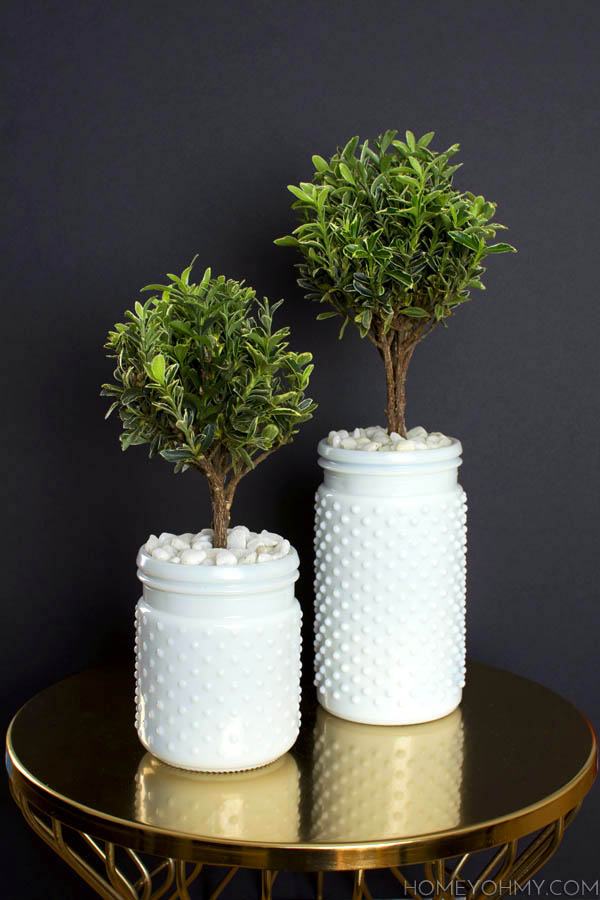 How simple is that?  I never would have thought on my own to create something like this and it's so different from any plants I've had before.  Topiaries are very appropriate for Spring, too, and it's especially unique to have living ones like this!
Feeling inspired?  The book is available starting TODAY so pick one up and take a look!  It is a must for any plant obsessed maniac (raising my hand).
For more information on the book, check out the product page at Artisan Books.