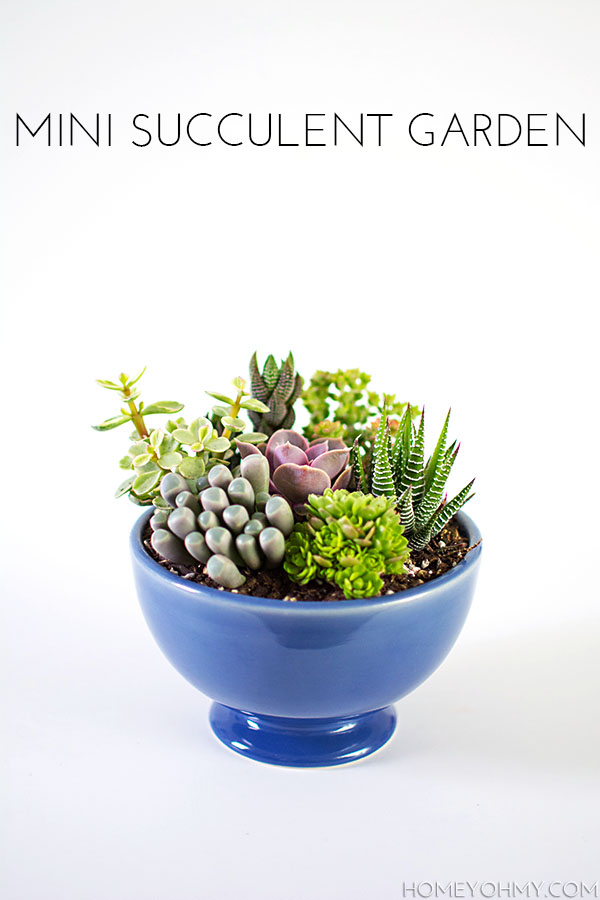 Moar.  Succulents.  I couldn't help it, guys.   I was at the flea market when I came across multiple booths full of succulents and they were soooo cheap and sooooooo cute.  Maybe it was the hysteria of the people crowding around and packing cardboard boxes with their succulent choices that urged me to take advantage of the situation.  Next thing I knew I was grabbing a cardboard box myself and making my own selections.  I showed some restraint though by picking a small box to fill.
Being that the succulents I chose were mini, I kept in mind that I would probably be putting them all in the same container together to make a mini succulent garden.  Consolidation, alright!  So on the way home, we passed by a Goodwill and I thought hey we should drop in to see if there's something I can plant my new baby succulents in.  Unlike most of my thrifting adventures, I found what I was looking for.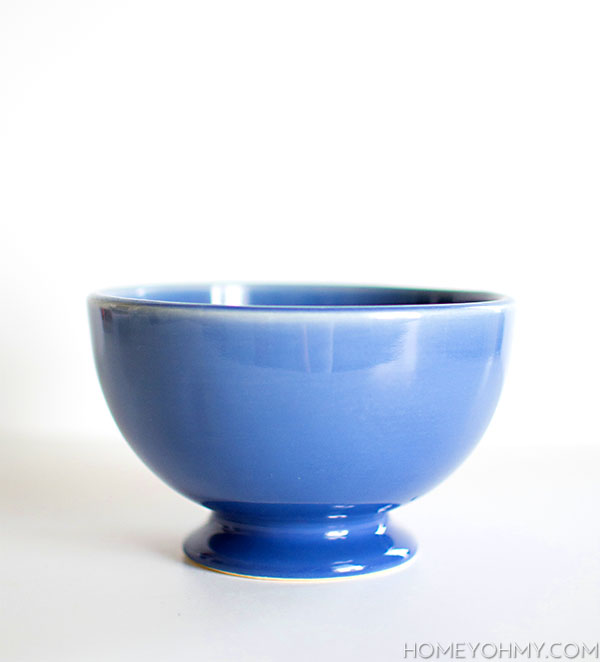 Ok so I didn't know exactly what I was looking for, but this bowl I came across was the perfect size and shape, and I LOVED the little pedestal at the bottom (so cute), and the 99 cent price tag said let's do this.
First, I roughly figured out how I wanted to arrange my succulents for the mini garden.
Then I filled the bottom of the bowl with rocks.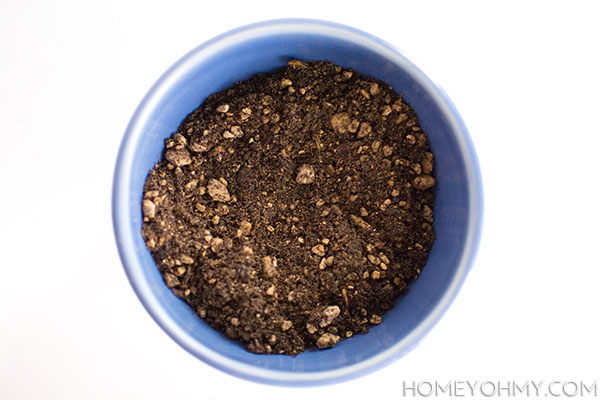 Next I put in a layer of soil on top.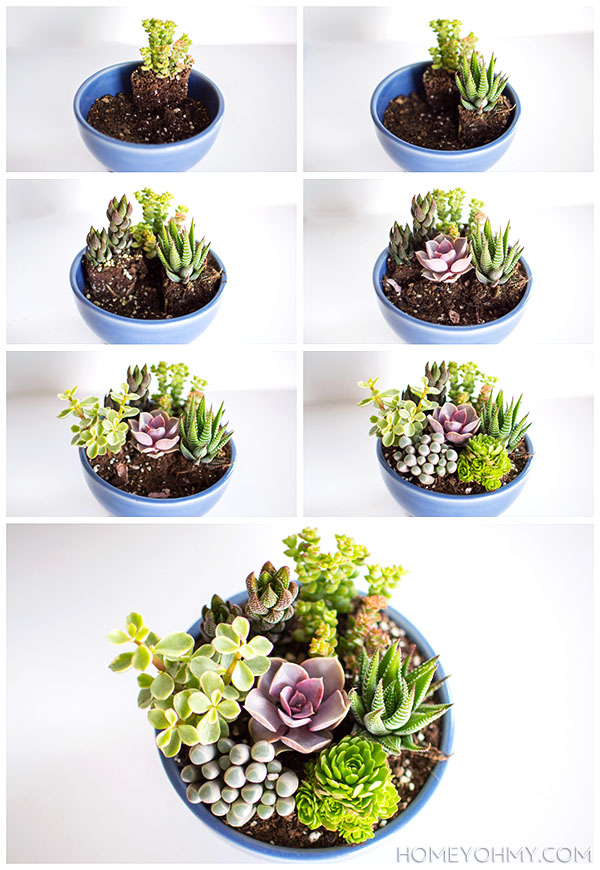 One at a time, I planted in each succulent, scooping and packing in cactus soil wherever needed and pushing everything in tightly.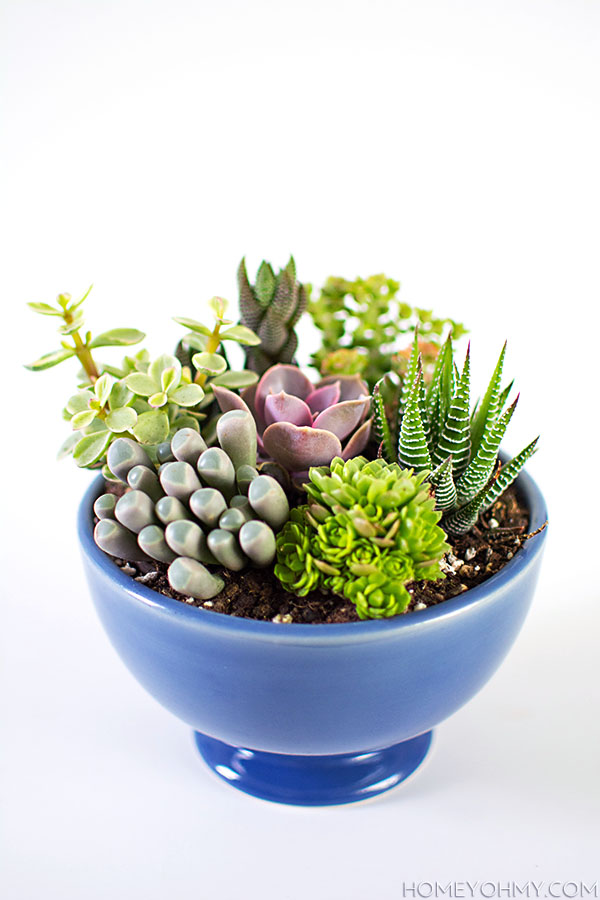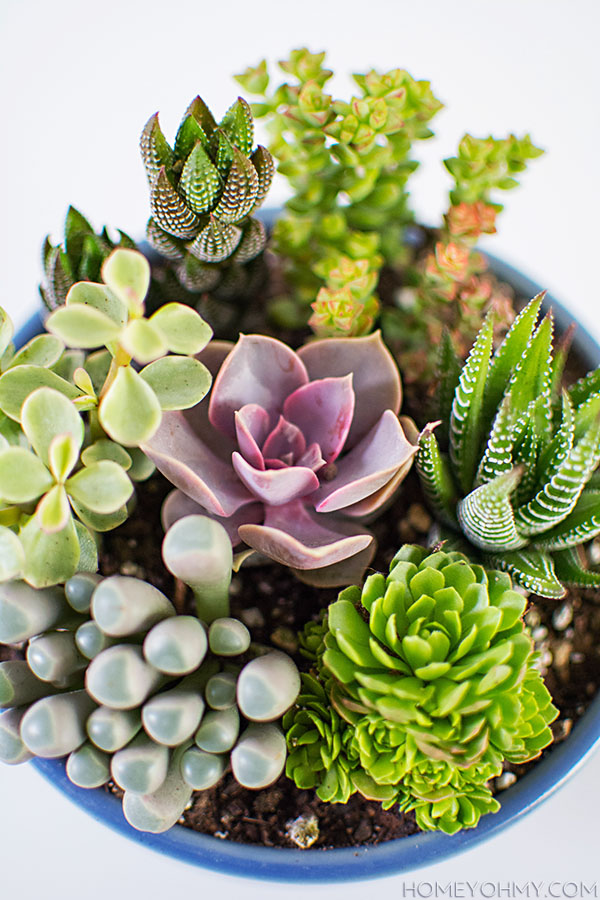 This batch of succulents was all about picking ones I didn't already have (minus the zebra).  I love every and all succulents, but I find myself drawn to the weirder looking ones, and that alien one in the front is the weirdest of them all.  The guy at the booth told me it's called Baby Toes, and I said how freaking cute.  Maybe a little creepy, but I like that it's so strange.  The pale blue color is so unique, too.  I think you already know it's my favorite one.
Anyone know the name of the clustered one next to it?  That one is my second favorite.