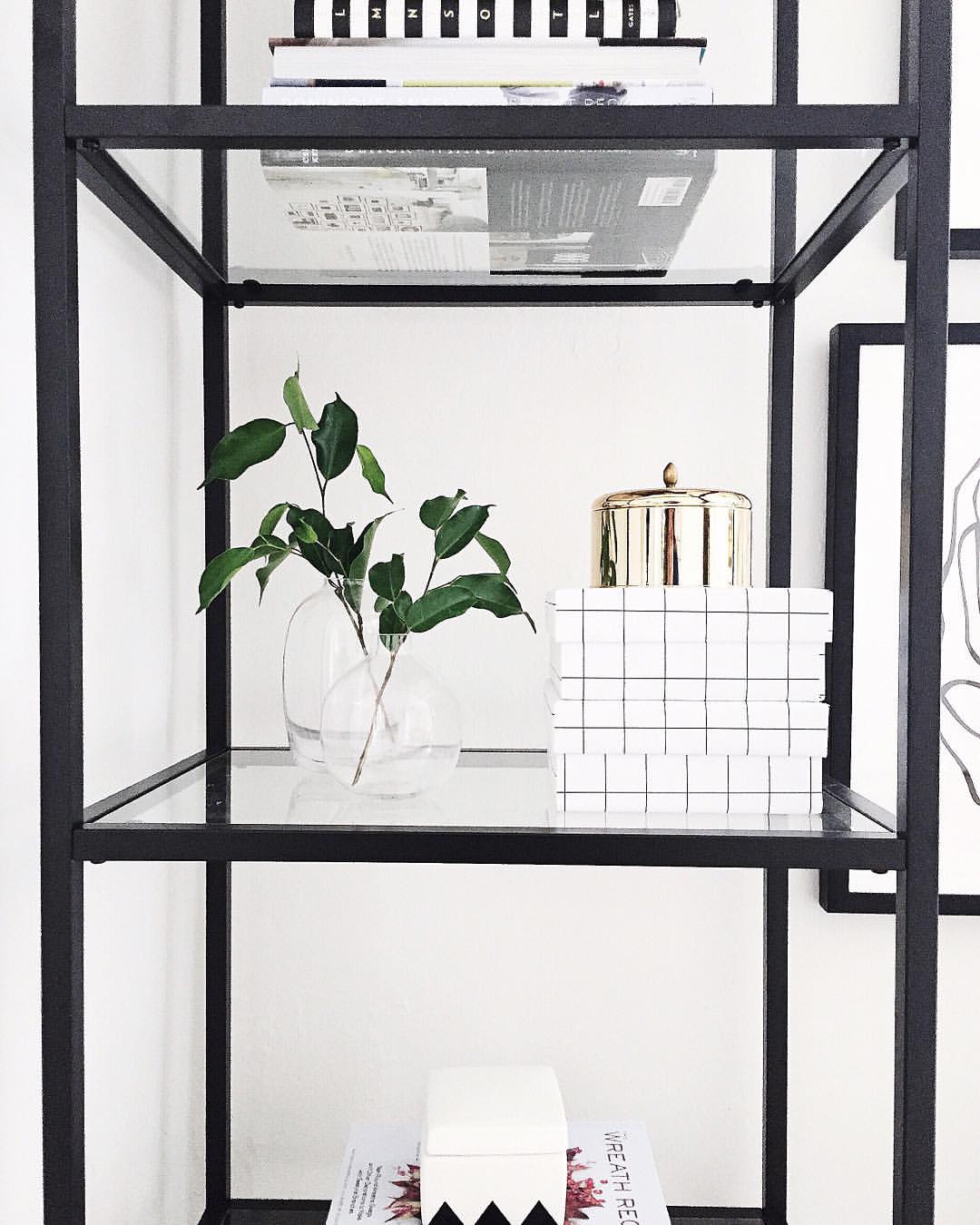 Shared this little shelfie on yup, Instagram, and it's a tiny peek at what's coming to the blog on Monday, which I'm really excited for and you'll see that soon so I won't say more hehe.
Before I get into the links, I want to mention yesterday's post where I shared the reader survey results and answered all the questions you submitted.  Stupid me, I noticed later in the day that I had posted an older version of my answers, which was missing a few of the questions, so just in case you were thinking what the heck she didn't answer my question, go check there now. Also, the post is really, really, really long, and I totally get if you don't want to check it out, it's cool.
Have a gorgeous weekend, guys <3.
Once I figure out where to put it, I'm going to get this marble clock.
Particularly in love with the kitchen in this pretty black and white space.
Do you know how to ice dye? So cool!
Loving Eden's living room makeover.
Lots of pretty geometric art prints in this shop.
I must have the dining chairs in this apartment.
This shelf DIY gets me really excited about color.
This bathroom reno is really, really pretty.