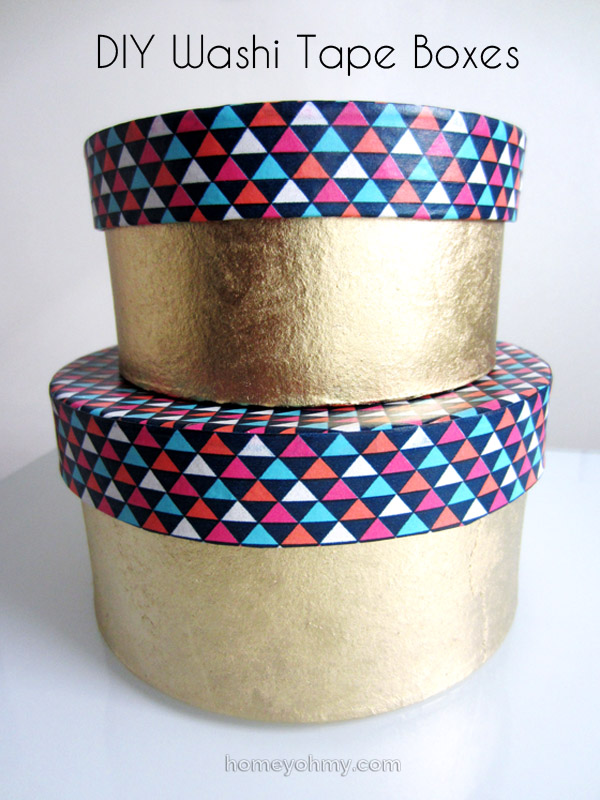 I love boxes.  Really.  They're one of the best ways you can decorate your space while adding the functionality of storage.  And if not for your own use, they're so practical for re-usable gift wrapping that I think anyone would enjoy receiving.
The idea behind these boxes is very similar to the fabric lid boxes I previously did.  I spray painted the boxes gold and decorated the lids, this time with Washi tape.
How cute is this Washi tape???  You can get it here (affiliate link).  I covered the lids with the Washi tape and lined up each row so that the tape pattern stayed consistent.  Then I cut off most of the excess, leaving just a little bit to tape down over the edge.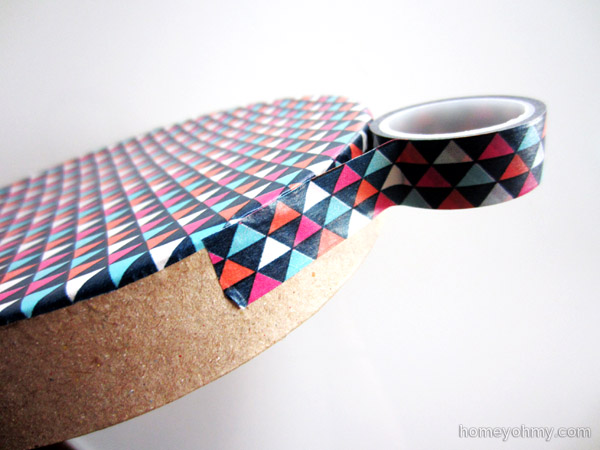 I had to apply two rows of Washi tape around the sides of the lids and wrap the excess tape over the bottom edge.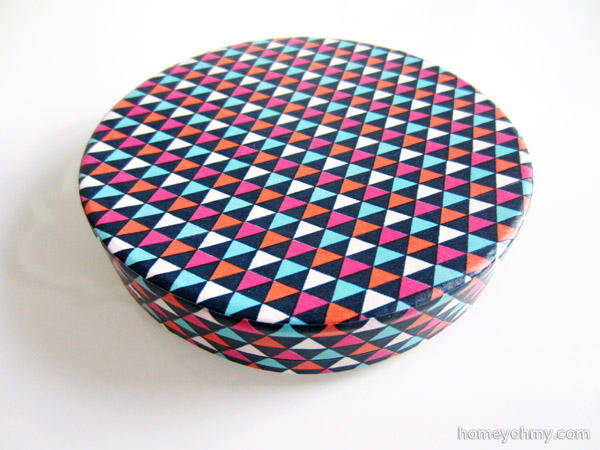 It turned out so much better than I expected!  I thought the tape edges would look obvious but I think the pattern especially helps hide where they are.  They're barely noticeable.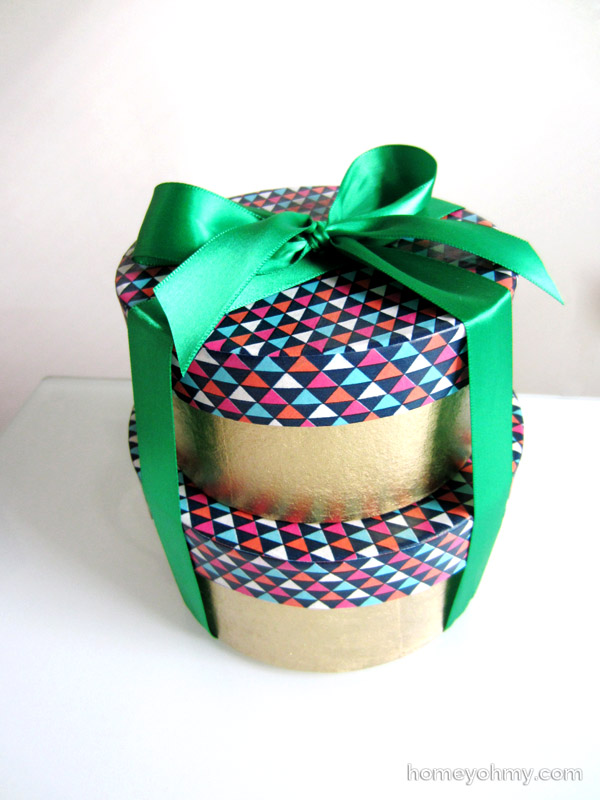 Didn't I tell ya decorated boxes make great gift wrapping?  I'm so in love with the geometric design on the Washi tape.  What do you think of it?
Thanks so much for stopping by!
Like what you see? Stay connected with me: