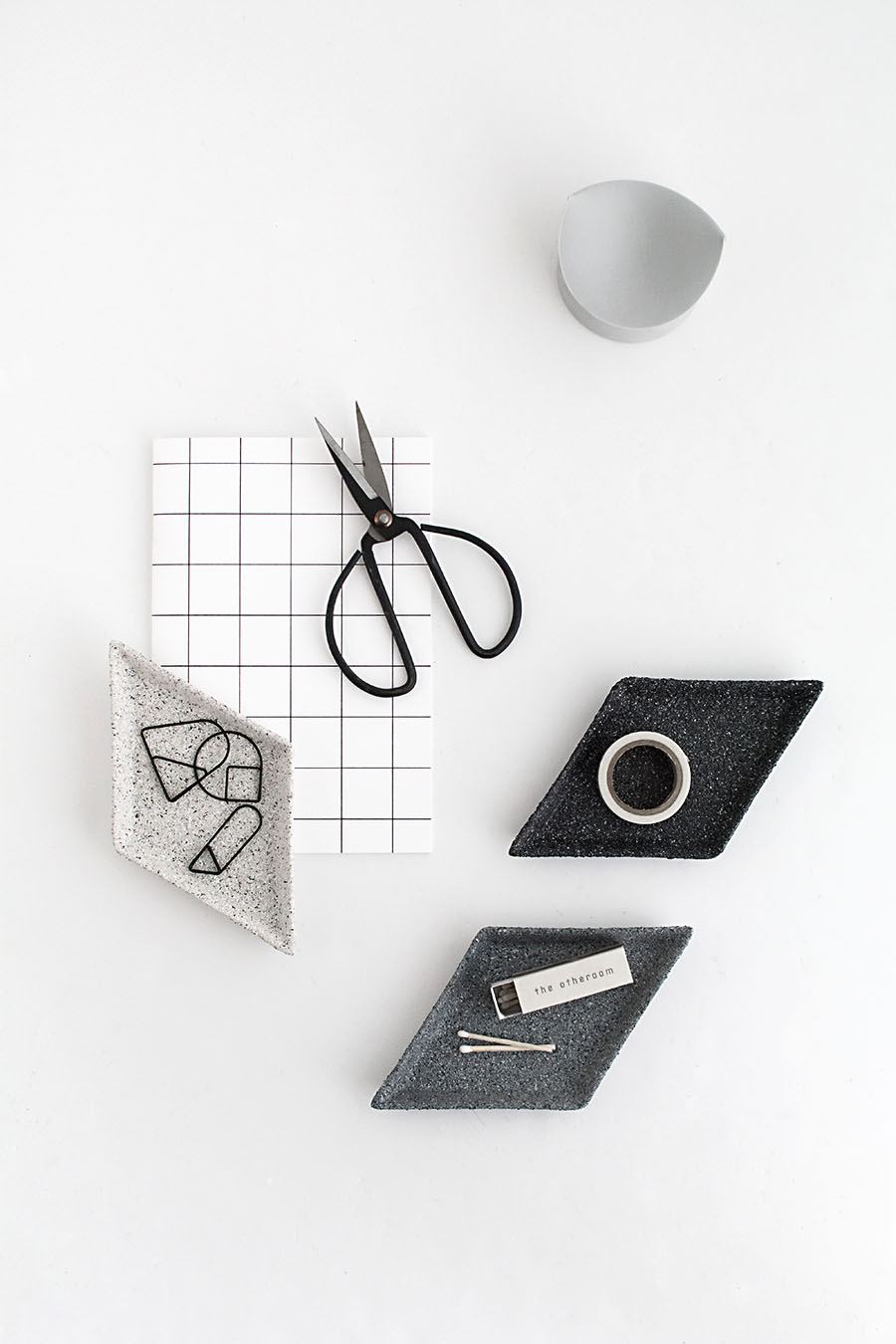 I was going through my SD card deleting photos from almost two years ago and came across a DIY I never posted.  It was a stone glass vase to use as a planter and something about it wasn't working for me, where I wasn't at all excited about it and didn't even end up keeping it long.  Seeing it now though made me think it was a really cool and simple idea but maybe needed a different application, or even to be done on an object of a different shape (I figured it out- I didn't like the shape of the vase!)
Mystery was further solved when these little diamond dishes fell into my Target basket.  The idea of turning these into stone felt a lot more transformative even though it's the same exact process as painting a vase, but to me these are more unique.  They also have multiple uses and can be kept in a bunch of different places as catch alls, which is very exciting in my world!  Trinkets, office knick knacks, jewelry, it'll all work and be cute.
Materials:
–dishes
–stone spray paint (I used black granite, obsidian, and charcoal sand)
–clear coat sealer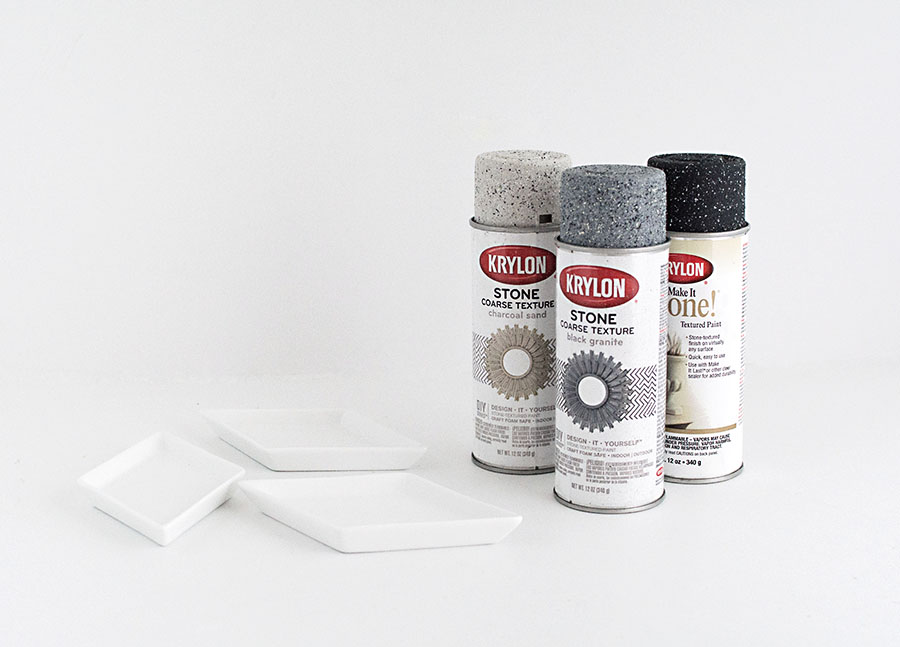 This is about as simple as spraying on multiple thin coats with drying time in between.  K that's it.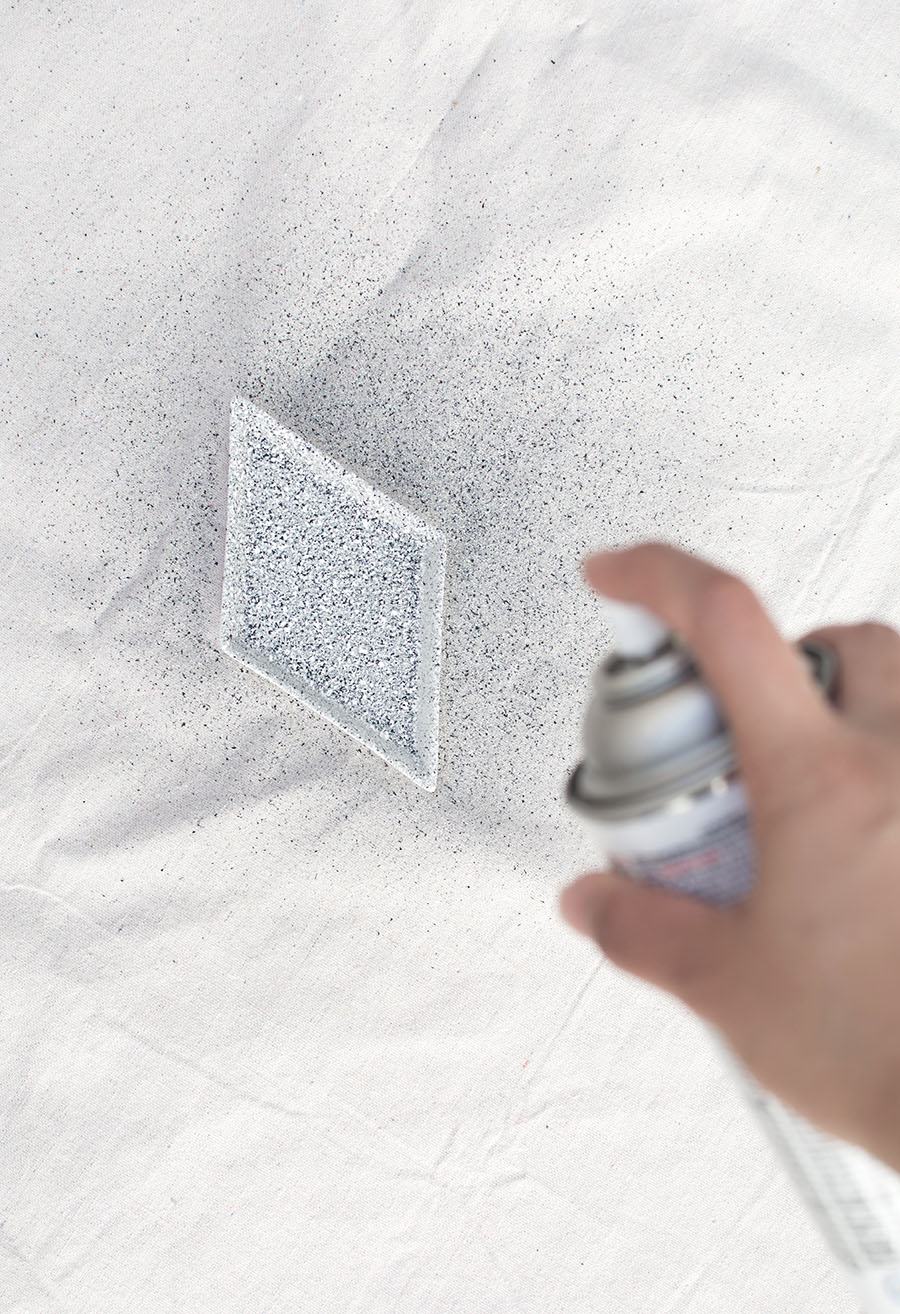 About this spray paint though.  If you've never used it, it's very different.  It comes splattering out in chunks to create that stone-like texture, but that also means thin layers with sufficient drying time in between is extra important.  I did about 4 layers on each dish with at least 20 minutes of drying time in between, though when I flipped the dish over to do the outside I waited about an hour before doing so to minimize dings from handling.  Once completed, I gave them about 12 hours to dry but they were still slightly tacky at the end of that time, so I'd say 24 hours is best to let them sit.  These paints take a while to dry!
Once dry, spray a couple layers of clear coat.  The one I linked in the materials list is specific to this stone spray paint.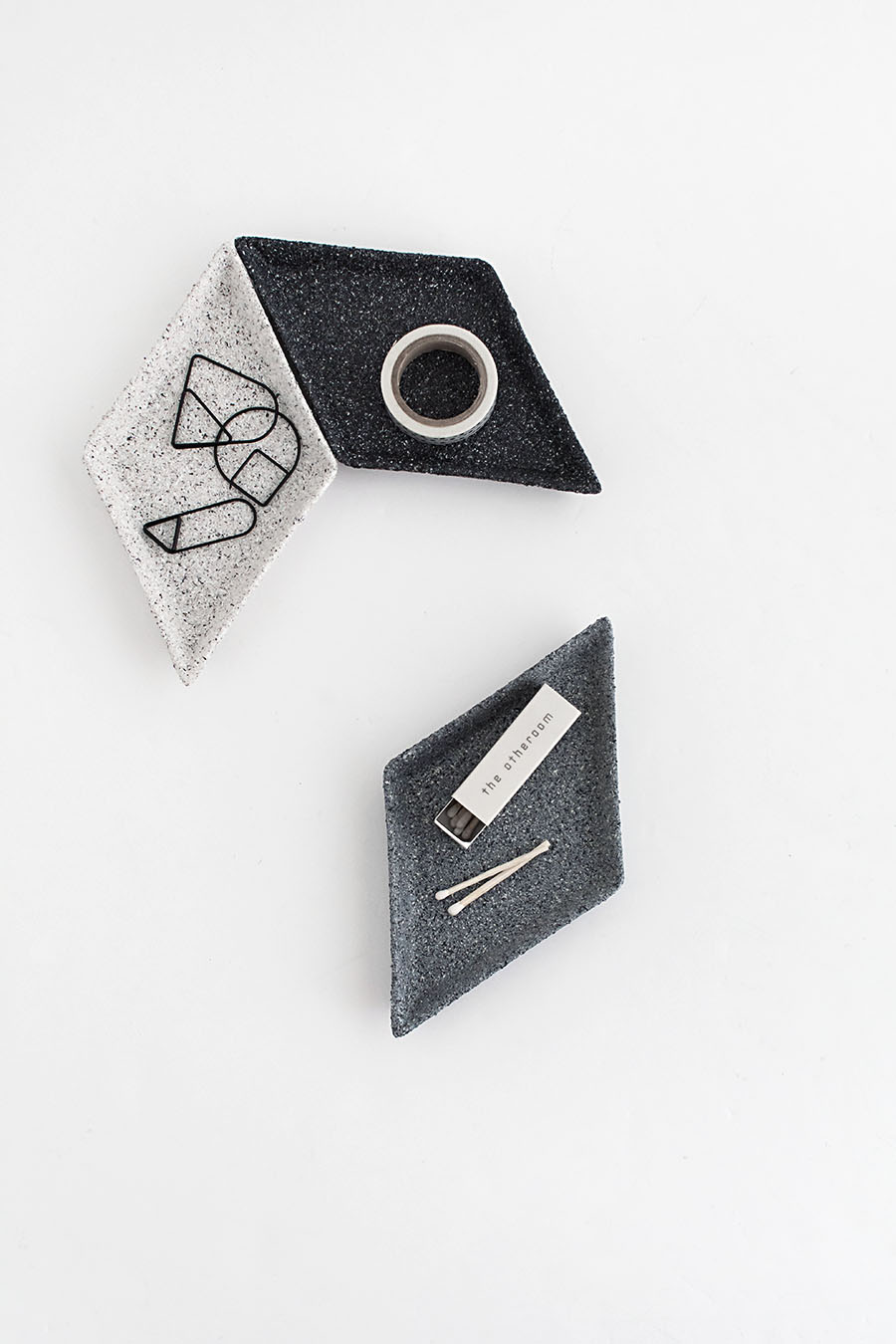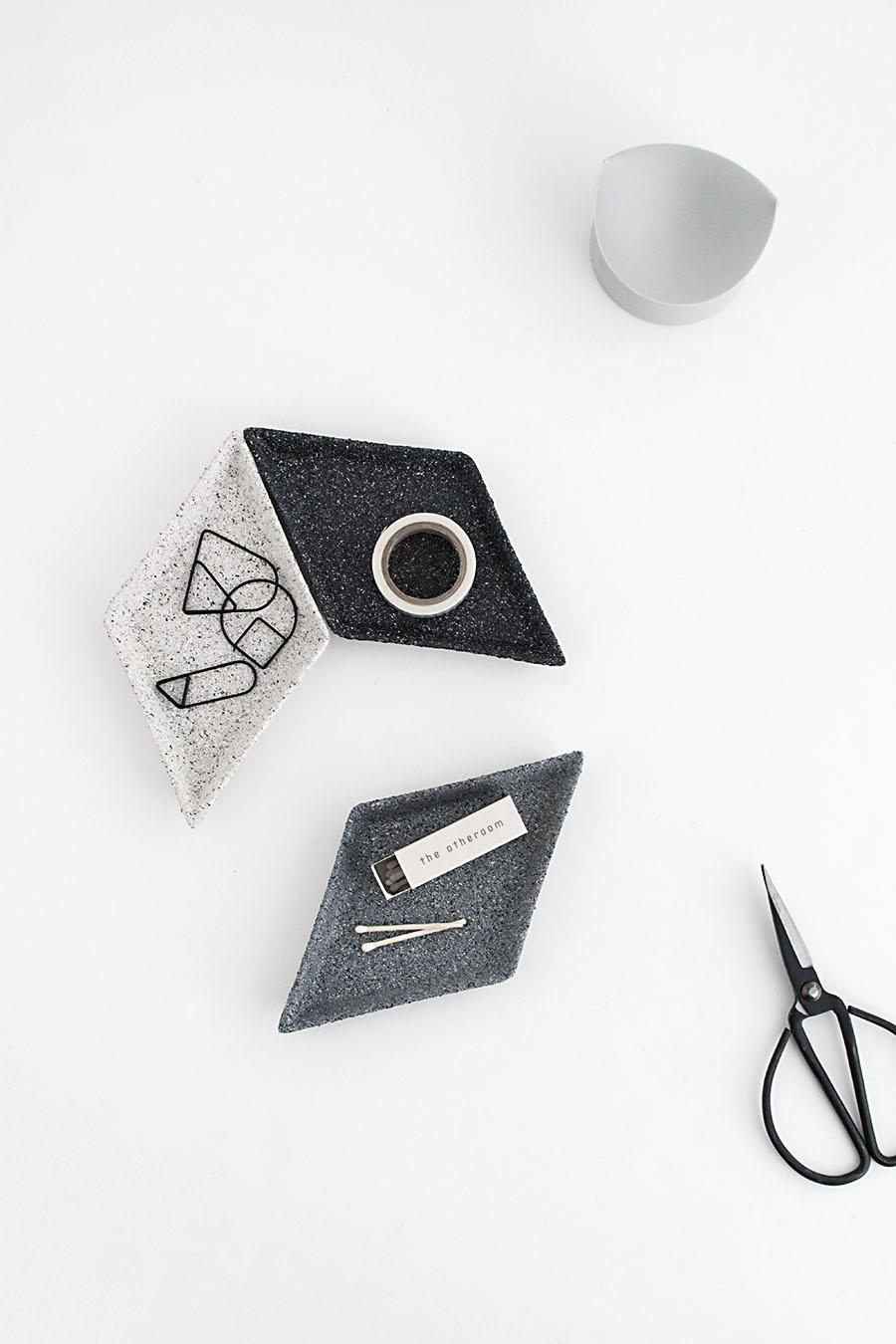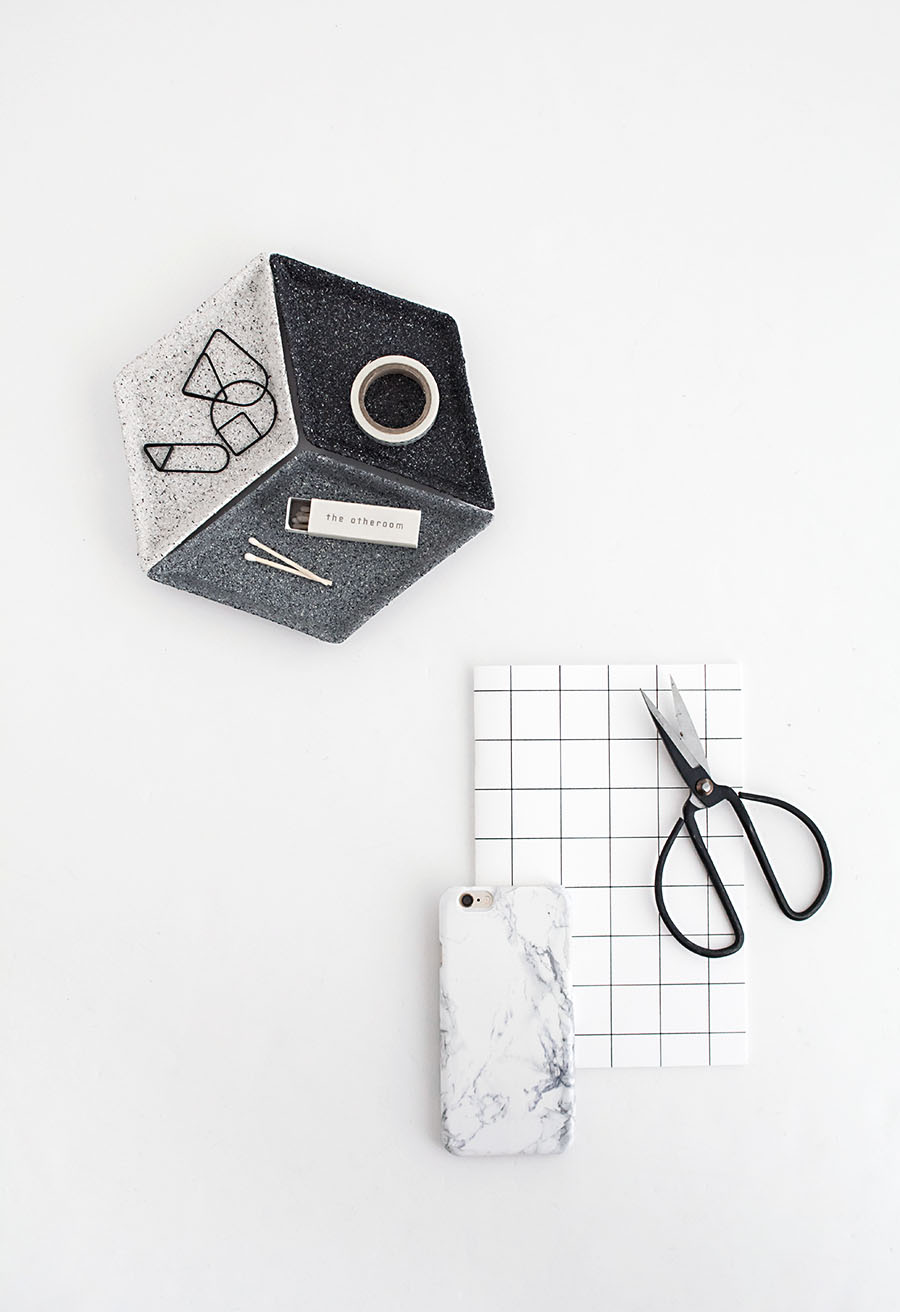 I'm so happy with them and even more happy to have revisited a lost DIY.  It's satisfying to see how just a small pivot on an idea as simple as this can completely change prior meh thoughts about it.  The best is being able to come out of it with something I see myself using a lot and not getting sick of too soon.
Shall we play my favorite game?  Which of the colors do you like the most?  I have a feeling you like the white one, because that's also my favorite.