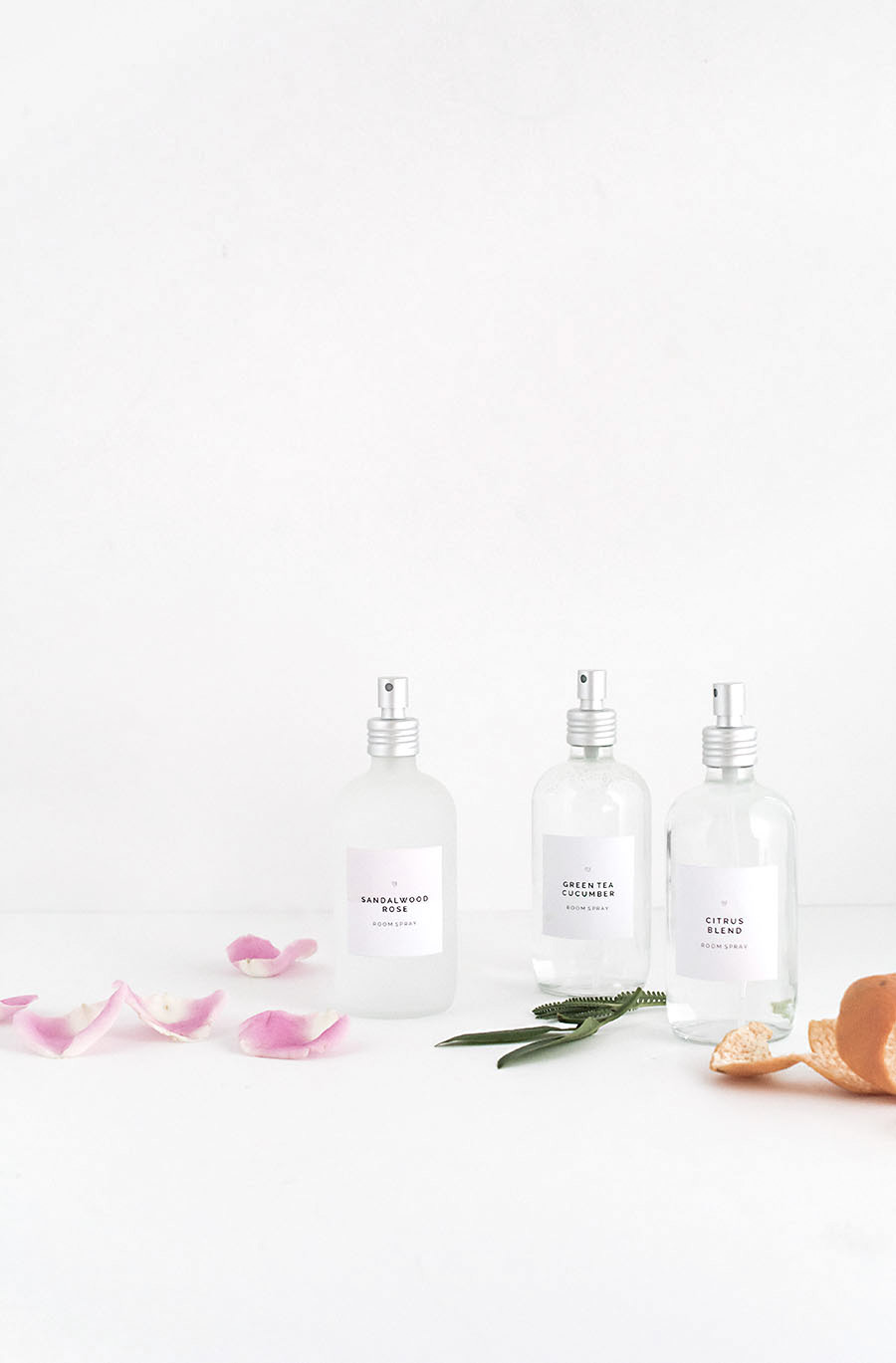 I've unintentionally started an essential oils collection due to prior soap and candle DIYs, so we gotta explore that a little more don't you think?  Room sprays have been on my to-do list for so long, and with the soon changing season this felt like a good time to make some summer inspired scents, so here are three for you to try!  In addition to the recipes, I've partnered with Canon to bring you free printable labels to help these sit pretty on your dresser, nightstand, counter, anywhere you'd want to proudly display and use these (everywhere).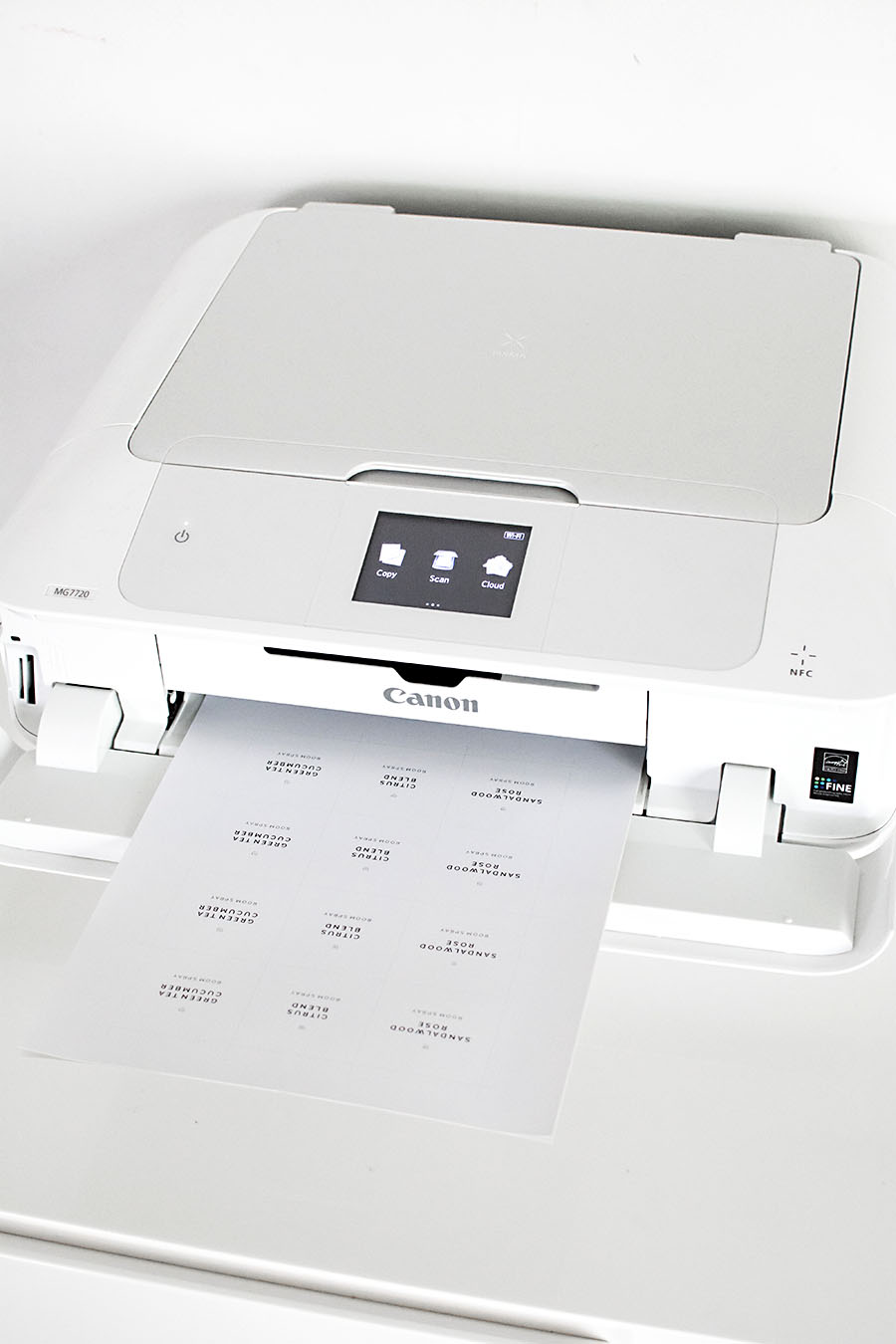 I used my PIXMA MG7720 Wireless Photo All-In-One Printer to print the labels on these sticker adhesive sheets.  I made two versions of the labels: black and white and color!
For the best results, use a ruler and a rotary cutter or X-ACTO knife to cut out the stickers.  For extra best results, use a paper cutter guillotine (major wish list alert.  Only thing holding me back from getting one is I have no space for it!)
For the room sprays, I referred to this guide for the basic recipe as follows to approximately fill an 8oz bottle:
1/2 cup distilled water
1/2 cup vodka or witch hazel
20-30 drops essential oil
I tried both vodka and witch hazel hoping one would work better than the other, but they work the same, so which one to use is only a matter of your preference.  The alcohol helps the oil and water mix, though some beading will still occur.  Mix the oil and alcohol in a bowl first before adding water for slightly better results!
Regarding the essential oil blends, I'm not at all a pro and believe this is about experimentation so I highly encourage you to play with combos and ratios.  I felt like a potions master wannabe dropping this and that here and there, and these were my favorite summery scents.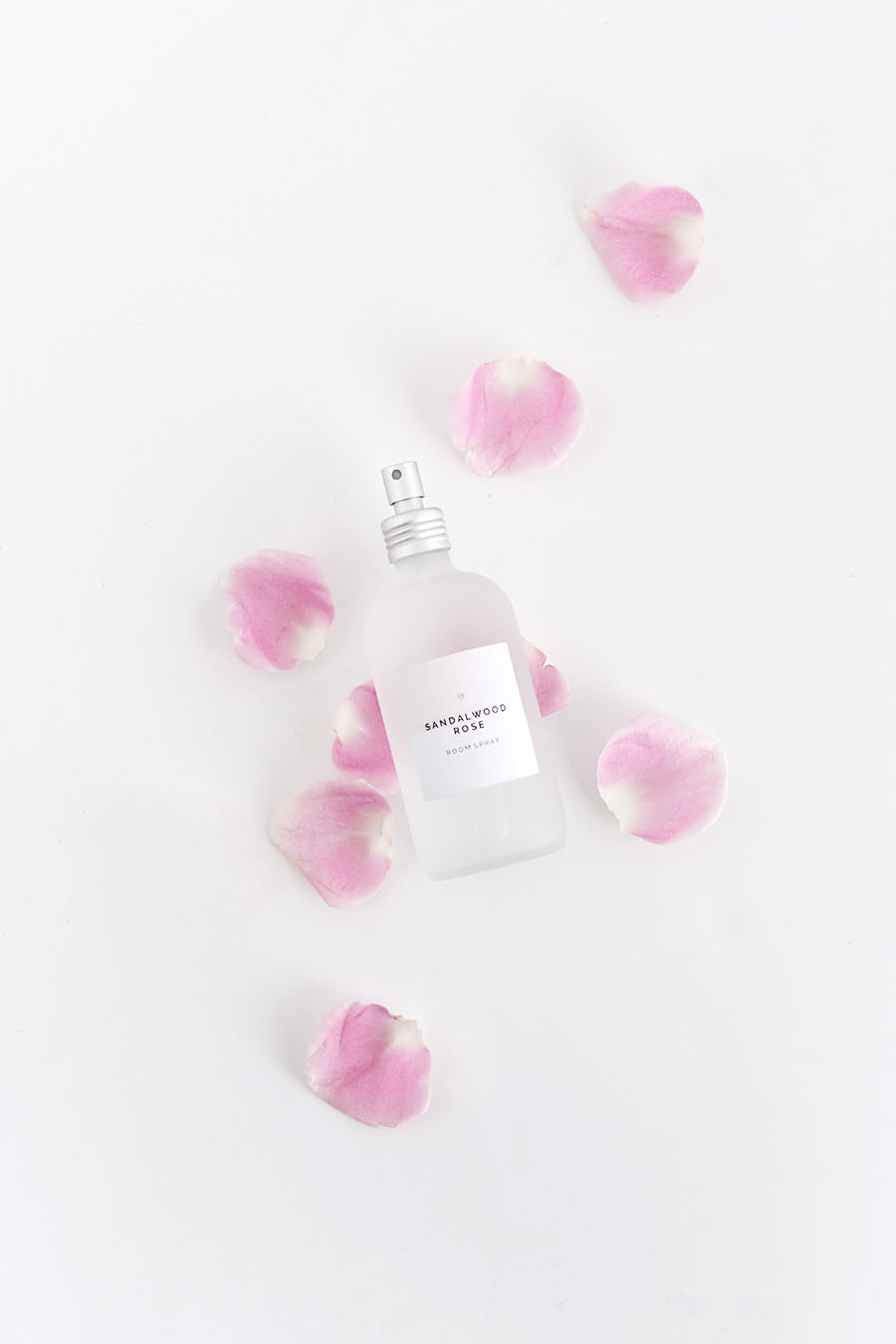 Sandalwood Rose (romance alert)
15 drops sandalwood essential oil
15 drops rose essential oil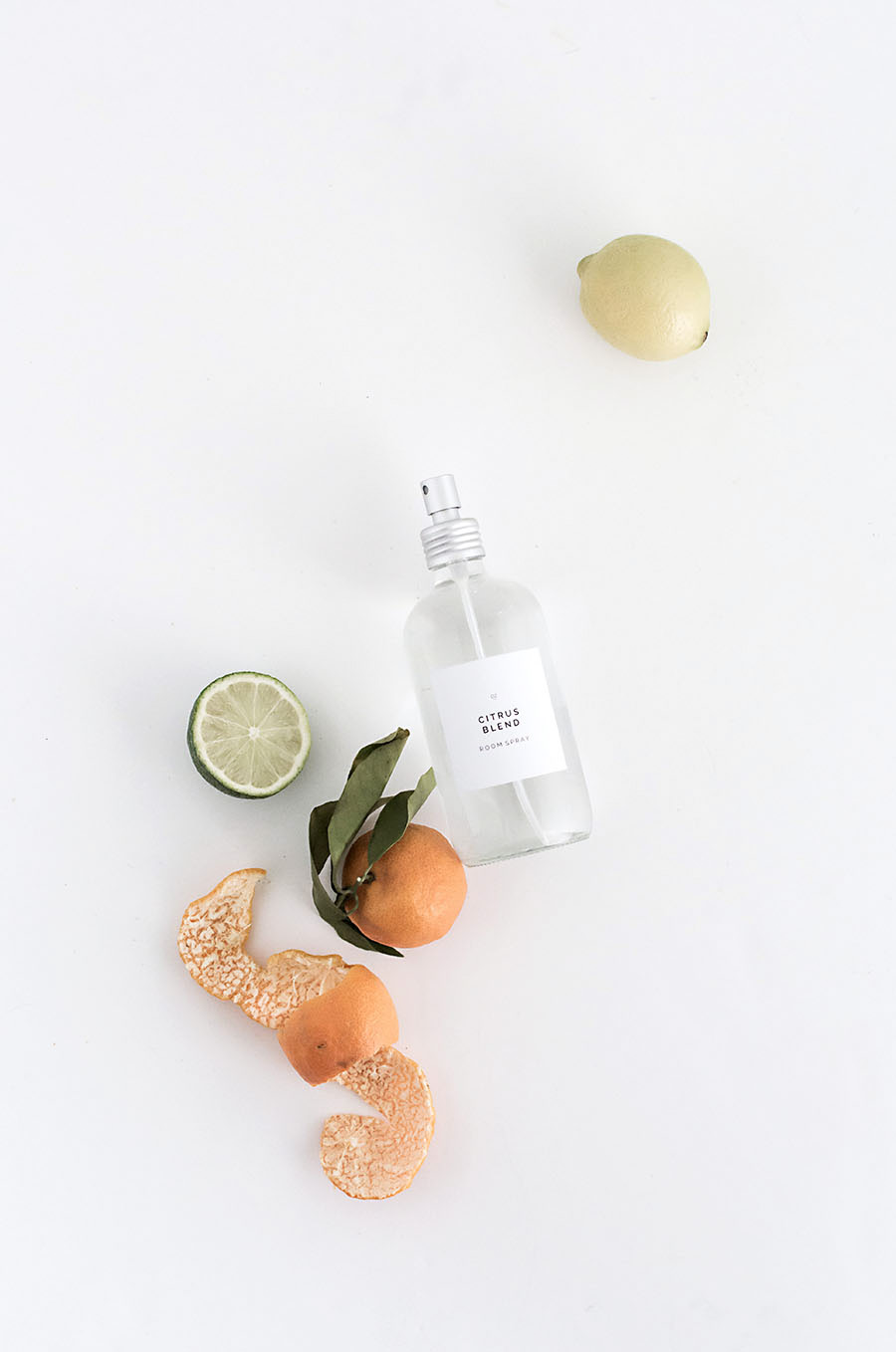 Citrus Blend (sweet and fruity)
4 drops grapefruit essential oil
4 drops lemon essential oil
4 drops lime essential oil
8 drops orange essential oil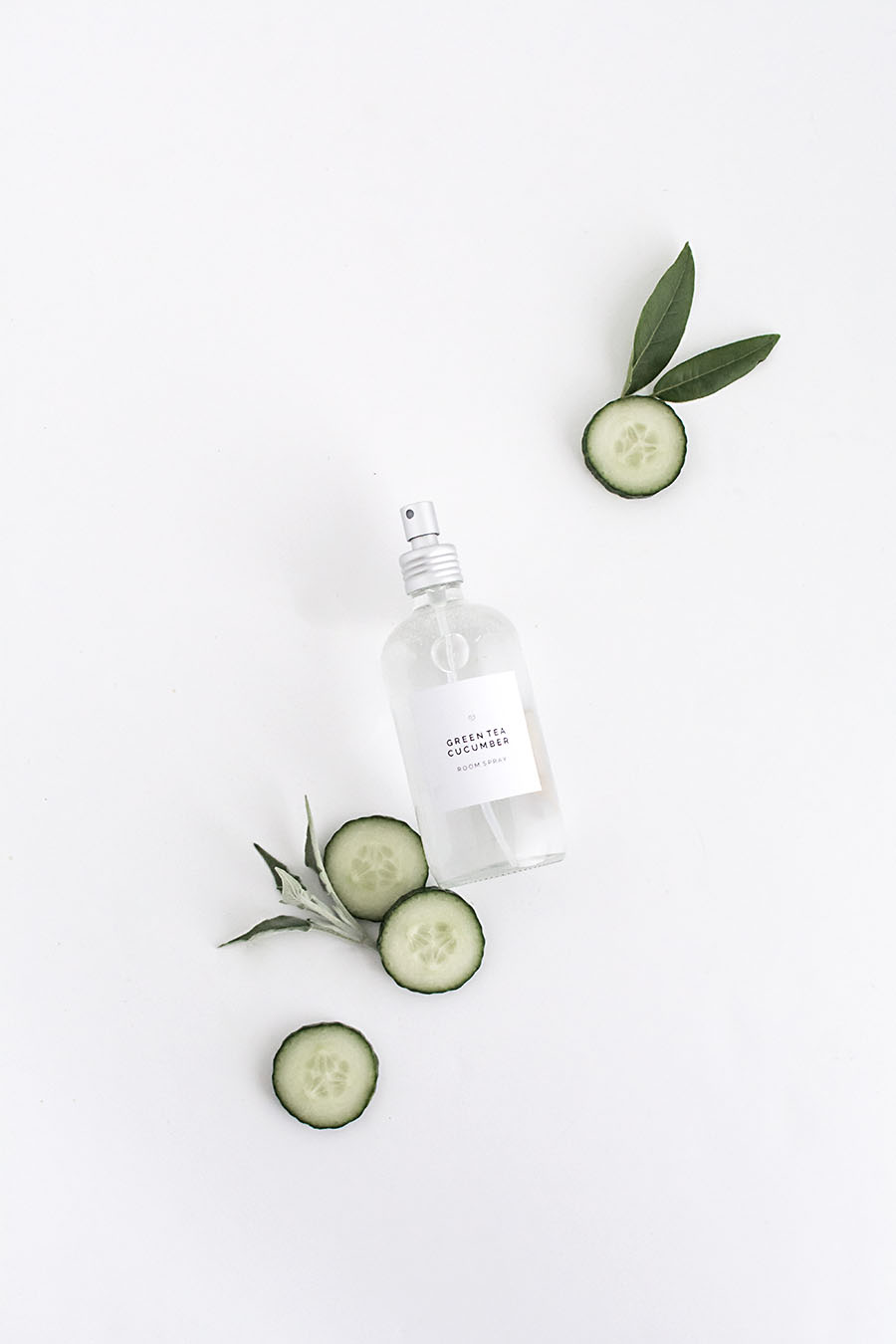 Green Tea Cucumber (very clean and fresh)
30 drops green tea cucumber essential oil
This one is my favorite and just so happens to be the easiest, so I like it even more.
For the containers, I used these frosted glass and clear glass spray bottles.  I think I'm digging the frosted glass more, what about you?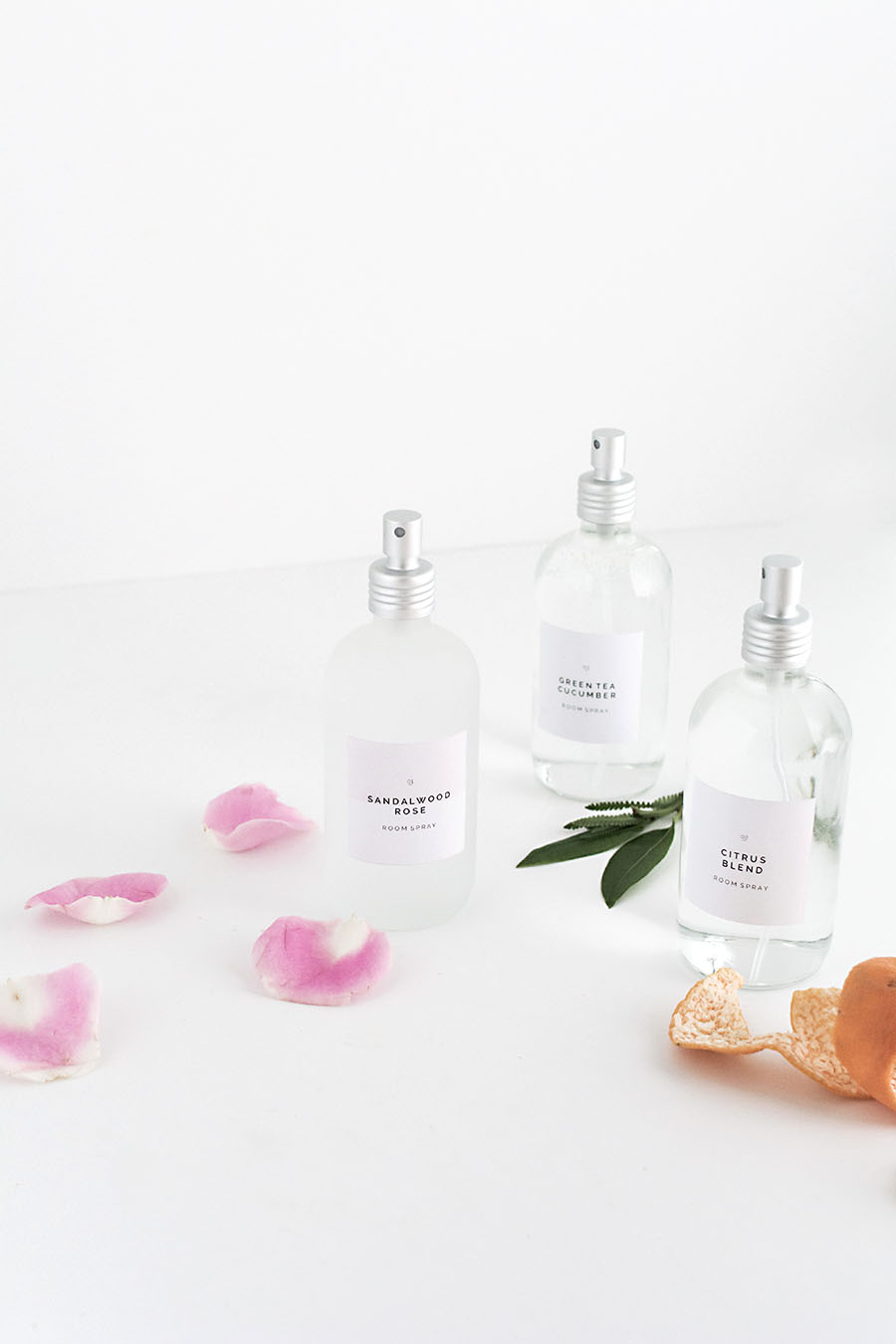 I should at least mention these would make amazing favors or gifts.  I imagine them looking swell in something like a housewarming gift basket.  Just please don't forget to make them for yourself, ok?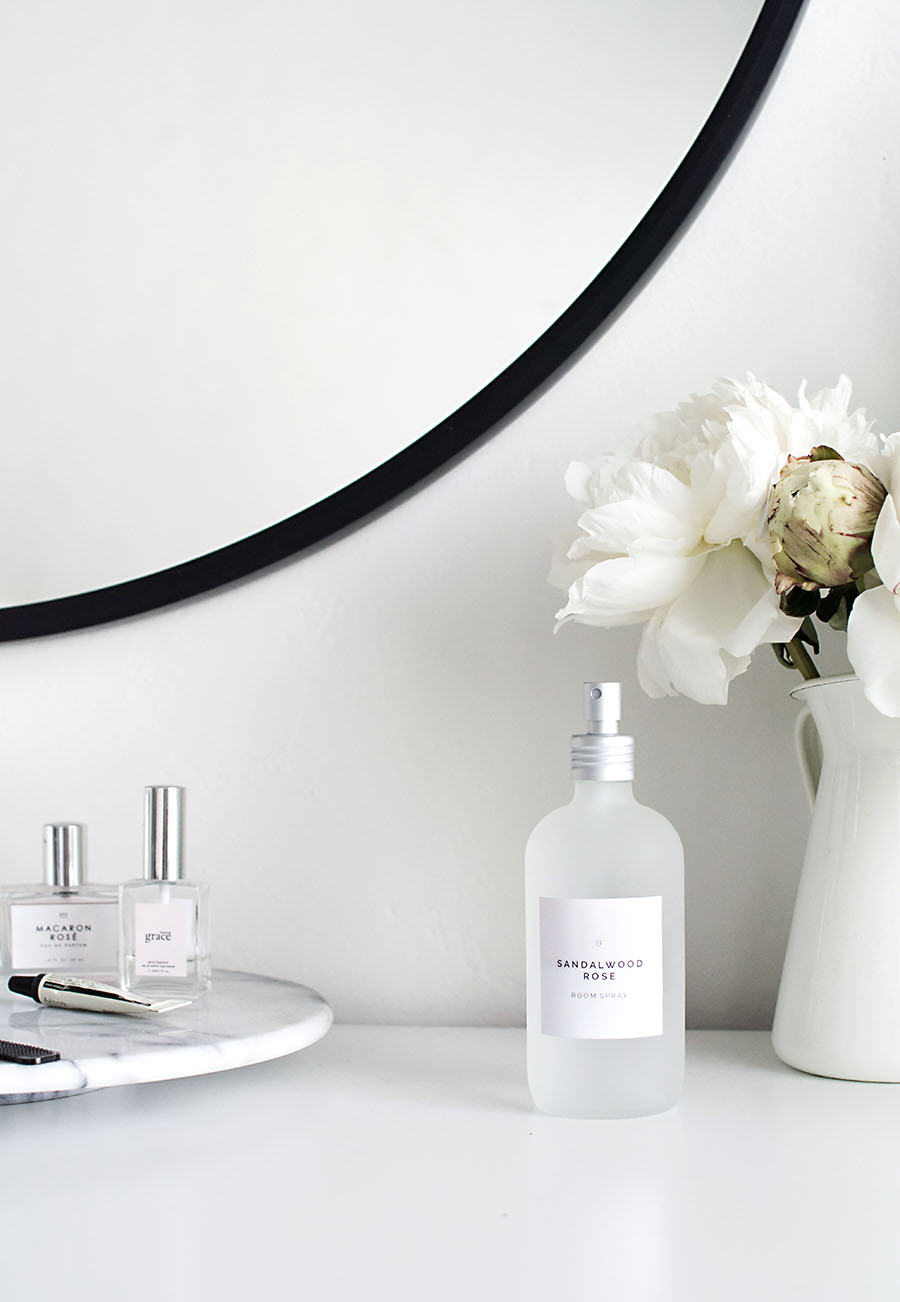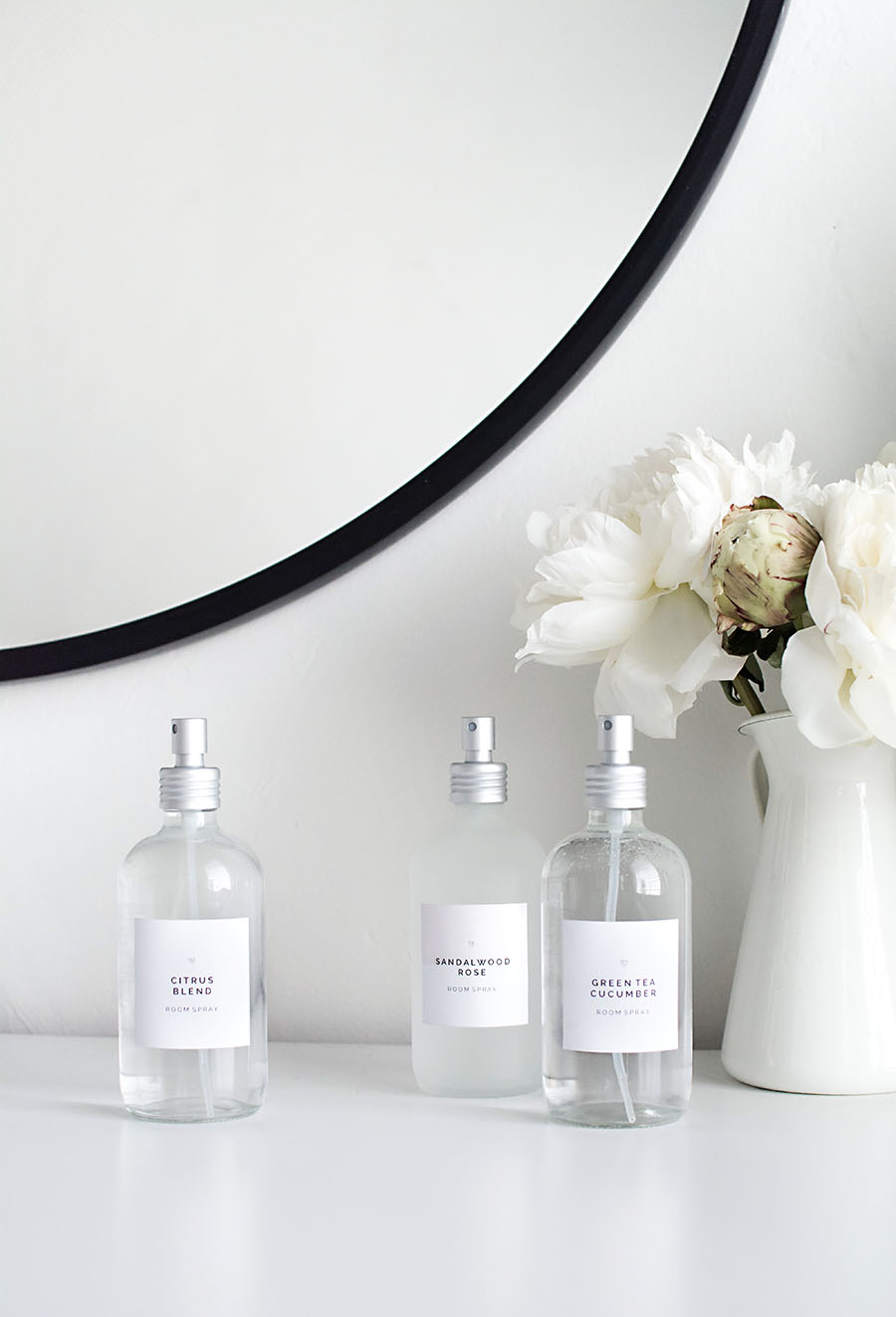 In case you missed the links, download the black and white labels here or color labels here!

This post is in partnership with Canon.  Thank you for supporting brands that help bring fun ideas for you to discover and try!