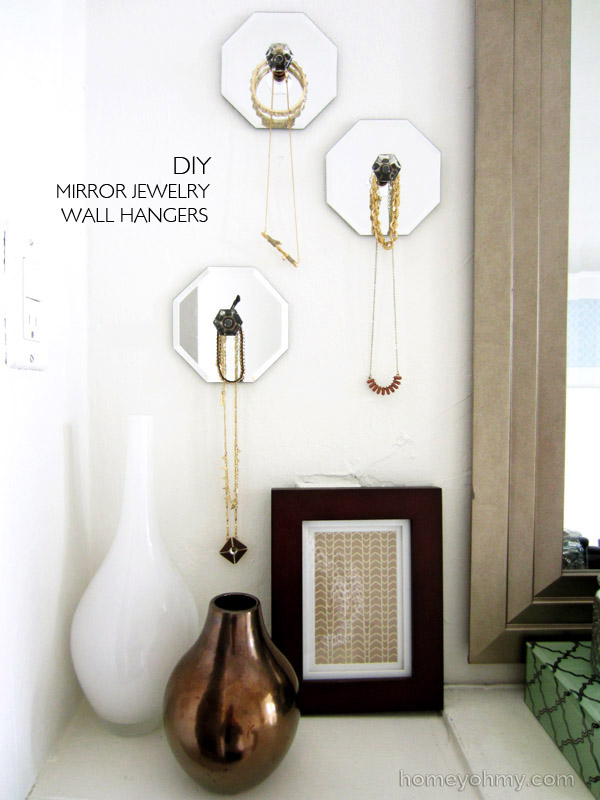 I was so excited to find these mirrors at the dollar store because hexagons are currently a huge trend in home decor.  Then I realized later they're octagons.  Oops.  Still cool, though!
Originally I had only planned on arranging them on a wall, but after deciding that I wanted them to be near my vanity I thought I should make them functional and turn them into jewelry hangers.  It is SO. EASY.
The knobs were love at first sight.  I was sold on the copper accents and the acrylic keeps consistent with the look of the mirrors, especially being similar in geometric shape.
Anyone else love decorating with mirrors?  My apartment is officially saturated and I'll be cooling off from them (for now).