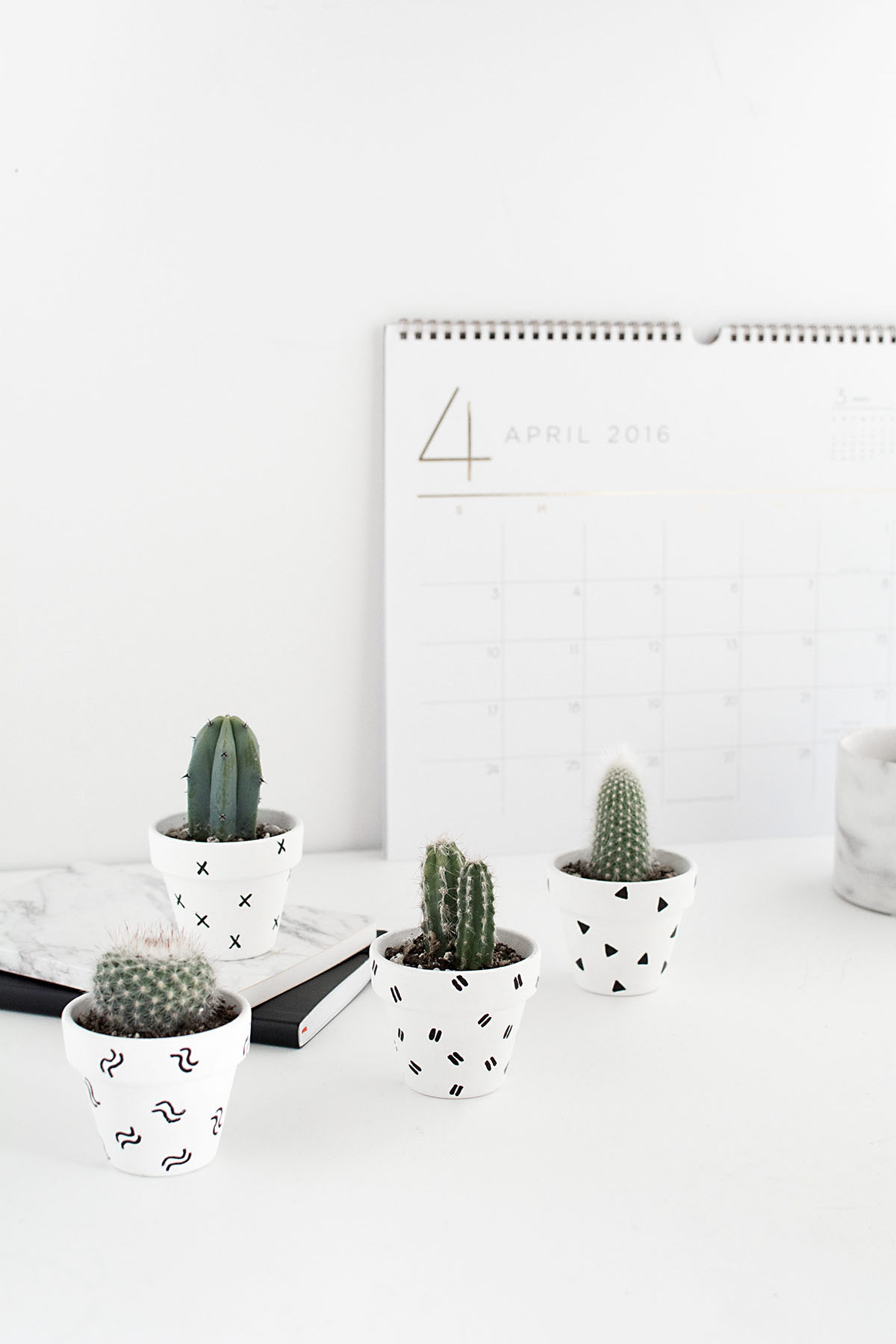 Things are just better when they're mini amiright?  I got a few mini cacti because who wouldn't and painted mini terra cotta pots to put them in.  It's just some easy painting and doodling with a paint pen, and I shared them over on the PBteen blog for a little nod to Earth Day.
Behind the scenes: I got stabbed by that little round one.  It hurt and I spent some time tweezing out the needles from my hand.  I forgave it.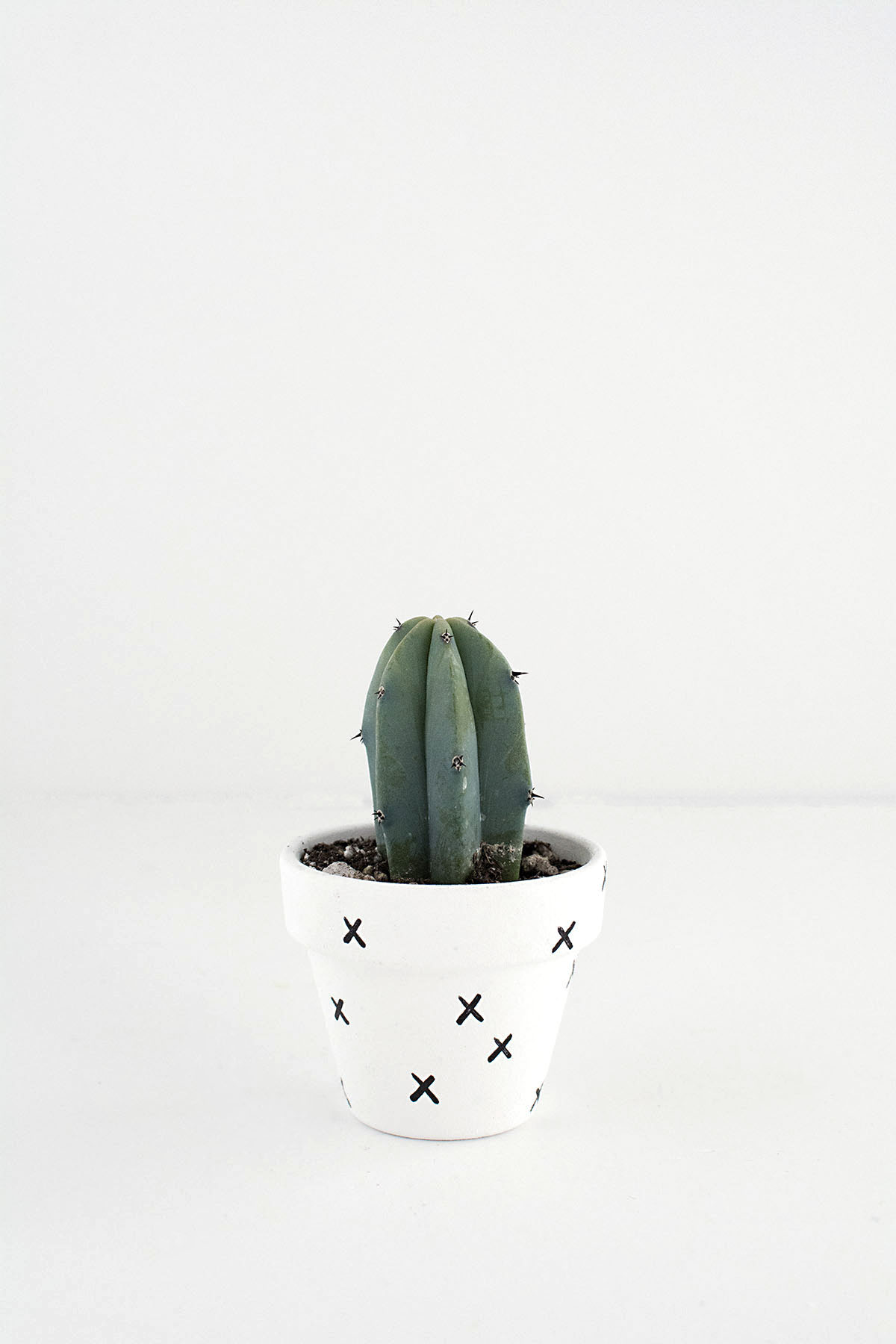 This one's my favorite.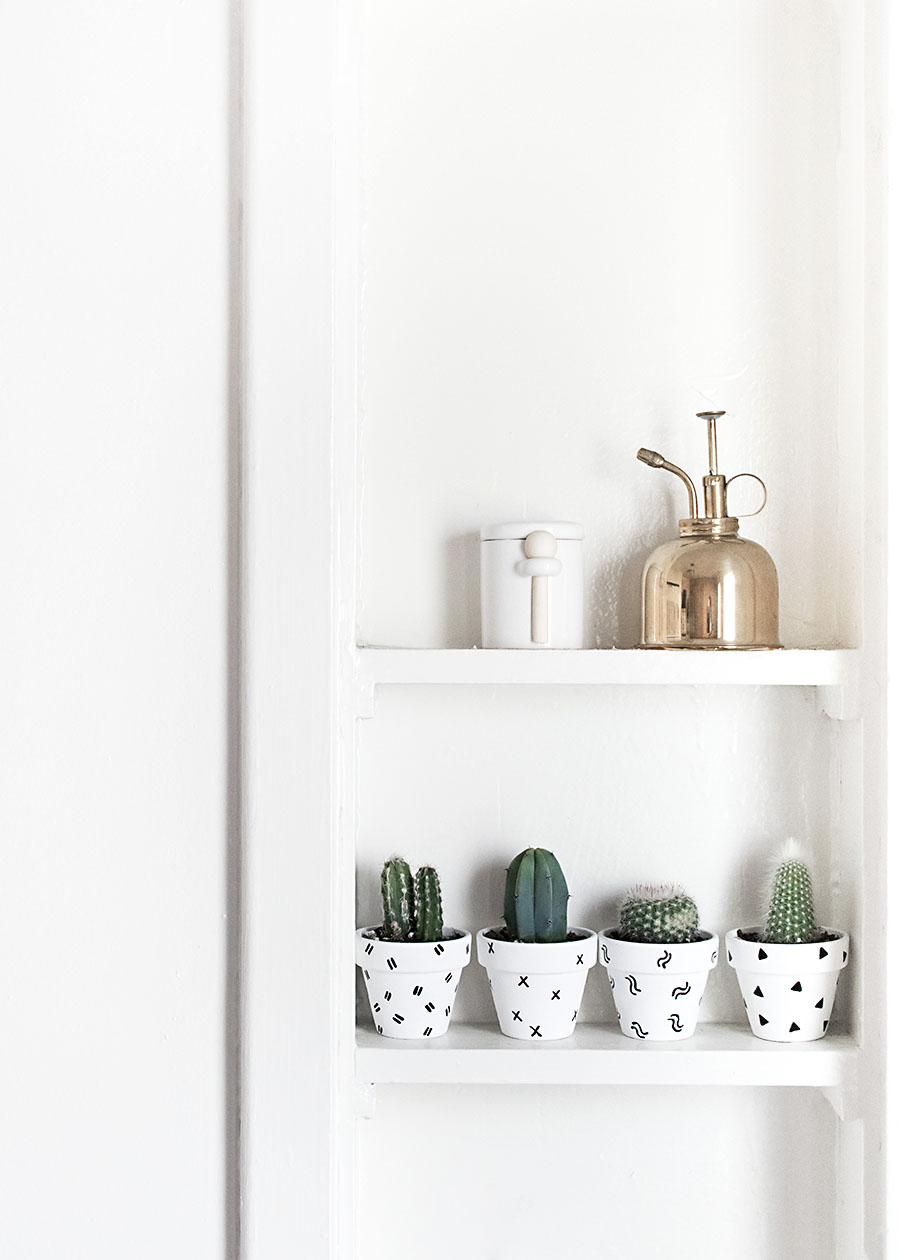 I currently have them stashed here in this awkward cupboard thing we have that isn't close enough to the stove to be a spice cabinet but is in an opposite corner and we don't really know what to do with it, so perhaps I'll get more mini plants but I really shouldn't…