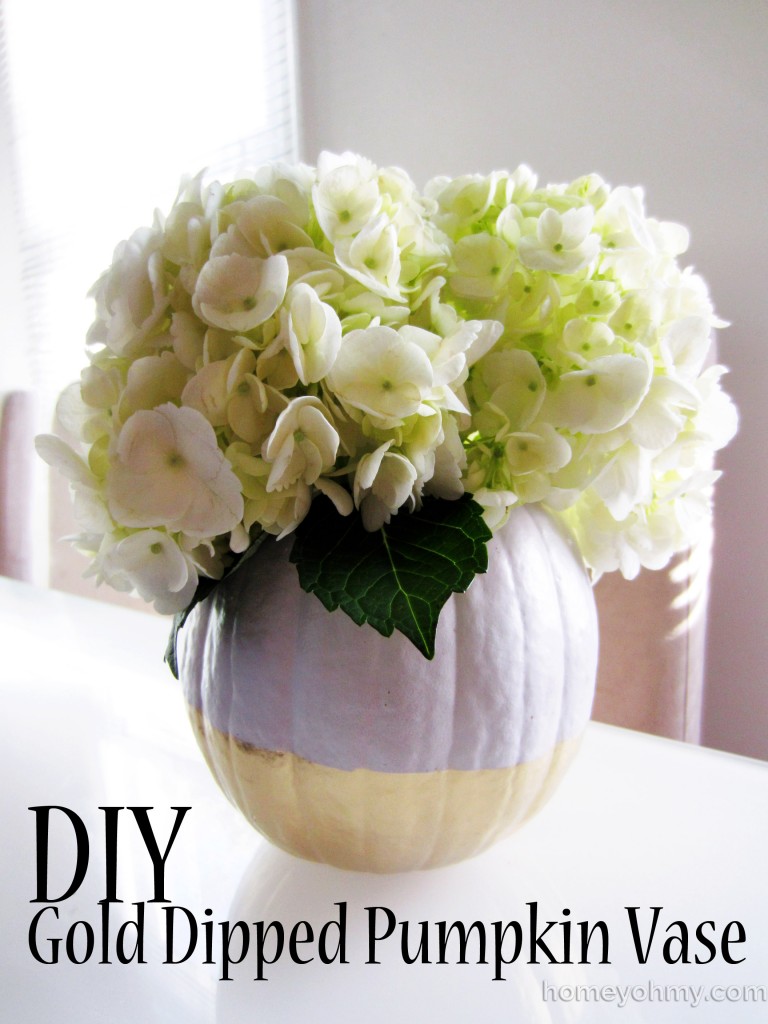 I'm back with the gold, y'all.
I've been loving all the pumpkin vases on Pinterest and wanted to try my hand at it with my gold flair.  I set out to look for a naturally white pumpkin, but after a week of searching I couldn't find any other than the mini-sized ones.  So what do we do in these situations?  Yup, we DIY.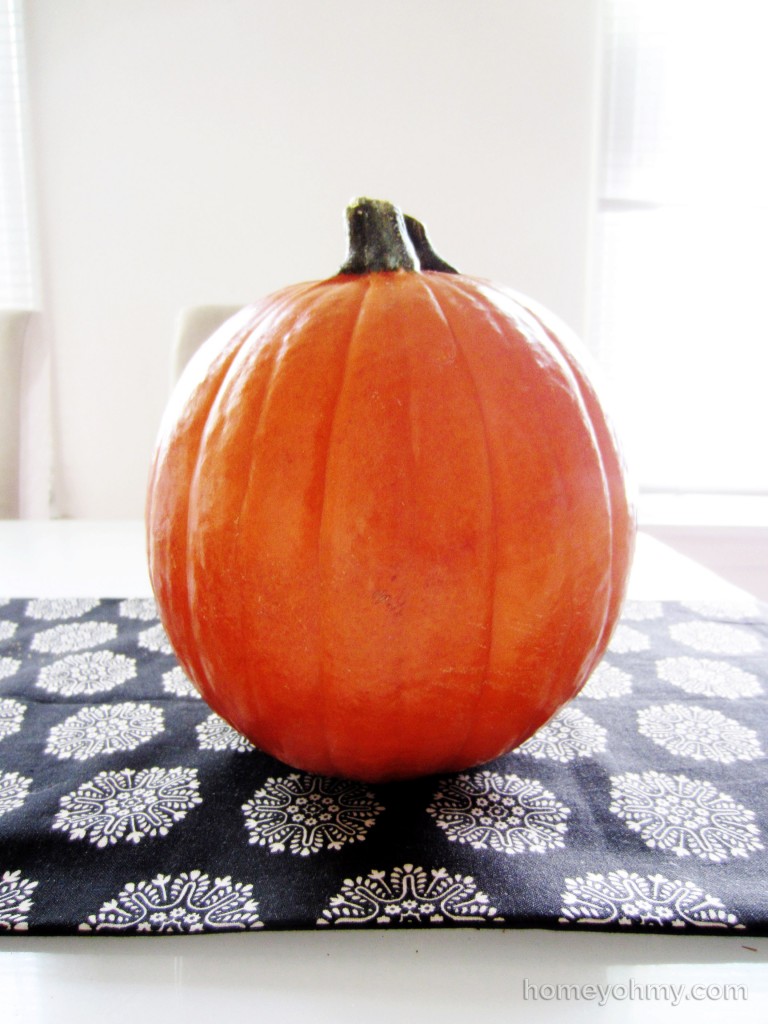 This is a pie pumpkin.  I learned that it's meant more for eating (pumpkin pie!) than for decorative purposes.  For my purposes, it is the perfect and most manageable size for this vase project.
First, cut out the top like you would for a jack-o-lantern and remove the pumpkin seeds and stringy insides.  I used a metal spoon to scrap everything out and it worked just fine.
Now if you want the top part of your pumpkin to remain orange, then you can skip the step I took to spray paint the majority of the top portion white.  If you're lucky enough to find a white pumpkin, that would be best if you want your pumpkin to be white and gold like mine.  I learned the sad way that painters tape will strip the white paint off of the pumpkin :(  This called for improvisation.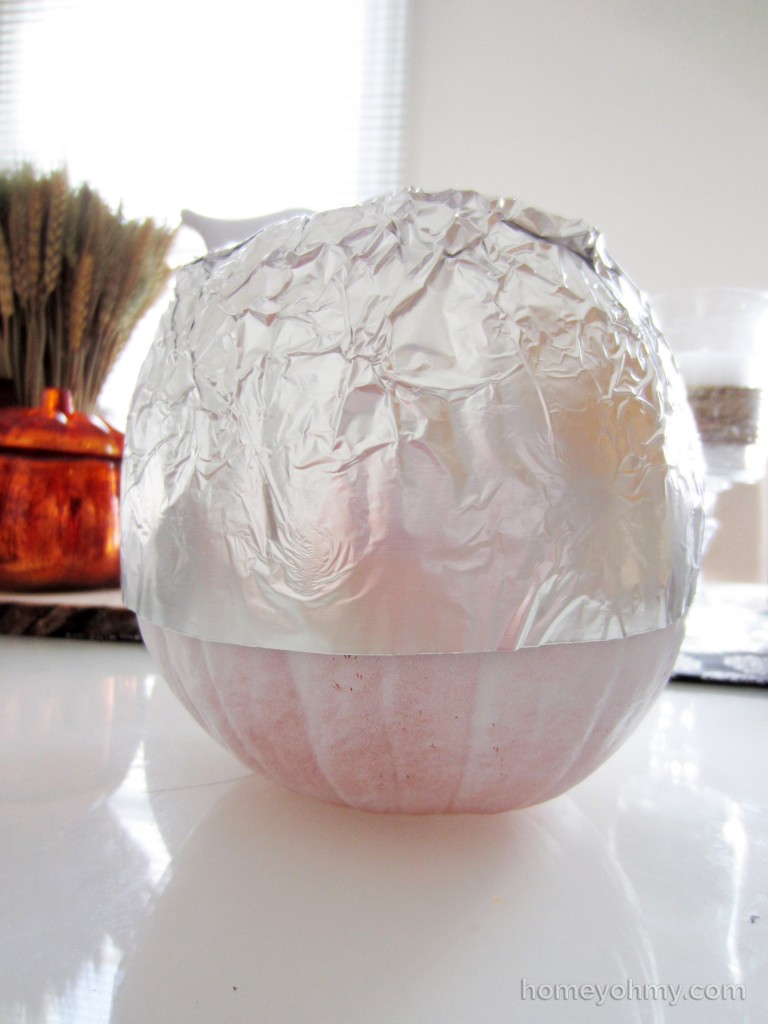 After the white spray paint dried, I wrapped aluminum foil around the top 2/3 of the pumpkin and stuffed the excess in the opening at the top, using the straight edge of the foil to delineate at the bottom where I wanted the gold paint to start.  Since there's no adhesion between the foil and the pumpkin, it is super important to make sure your spray paint strokes go from the foil towards the bottom of the pumpkin.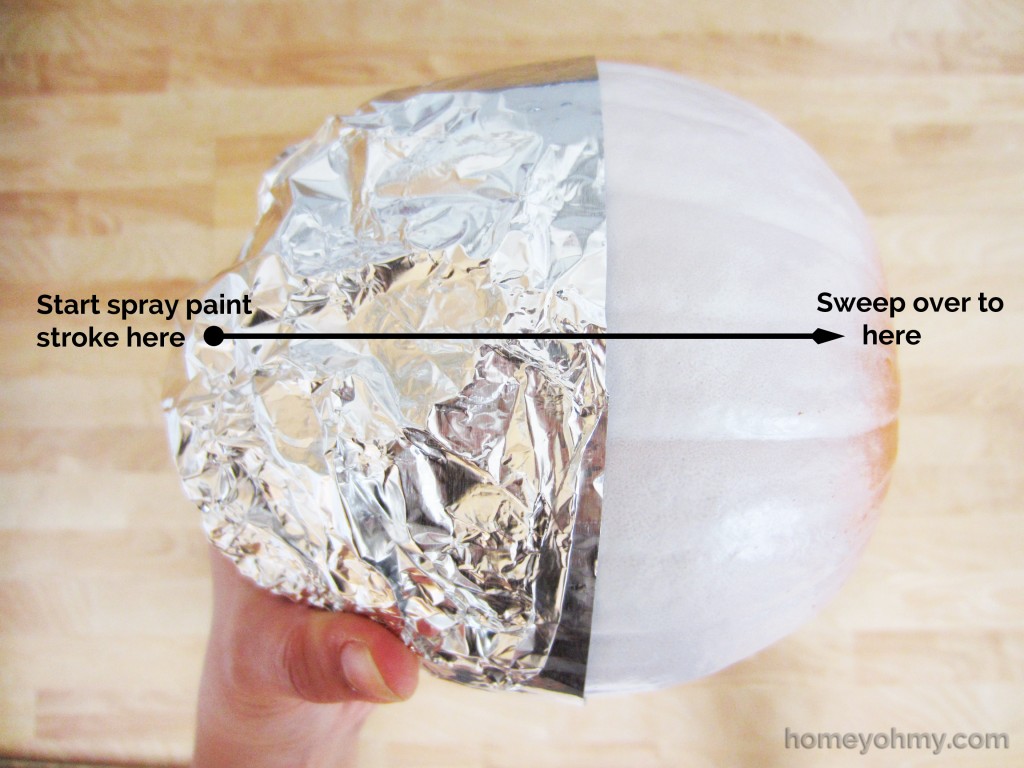 This actually worked really well!  I was surprised.  Again, the key is to spray from left to right as shown in the photo above.  If you go in any other direction, you are more likely to get the gold paint underneath the foil and won't achieve a clean line.  I held the pumpkin just like I did in the photo and rotated it like a rotisserie chicken, spraying left to right in light coats.  Review some spray painting basics here if you'd like.  The spray paint I used is my most favorite spray paint ever: Rustoleum Metallic Spray Paint in Gold.
That's it for the crafting part.  The next part is optional, but I highly recommend it.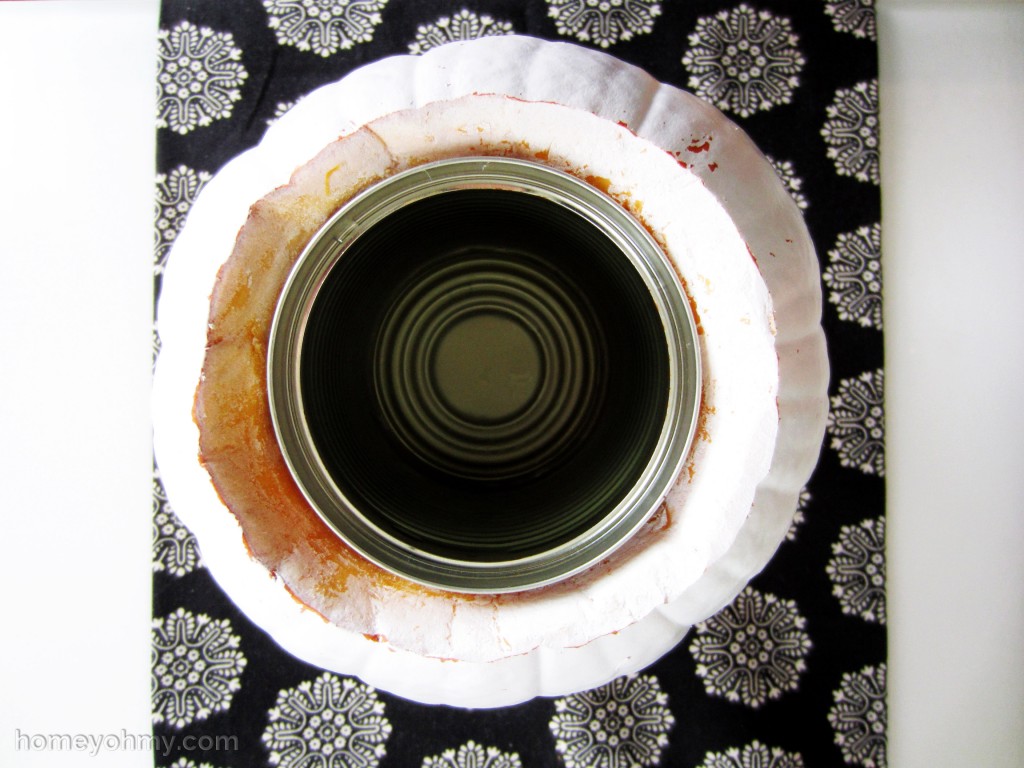 I picked up this tip from Pinterest (Are you following me yet?  I'd love to have you!) to place an aluminum can inside the pumpkin for your flowers to sit in.  GENIUS.  Not only will you not have to fill up the entire pumpkin with water, but the can helps keep the flowers arranged and contained better.
Pour water and arrange flowers into the can and that's it!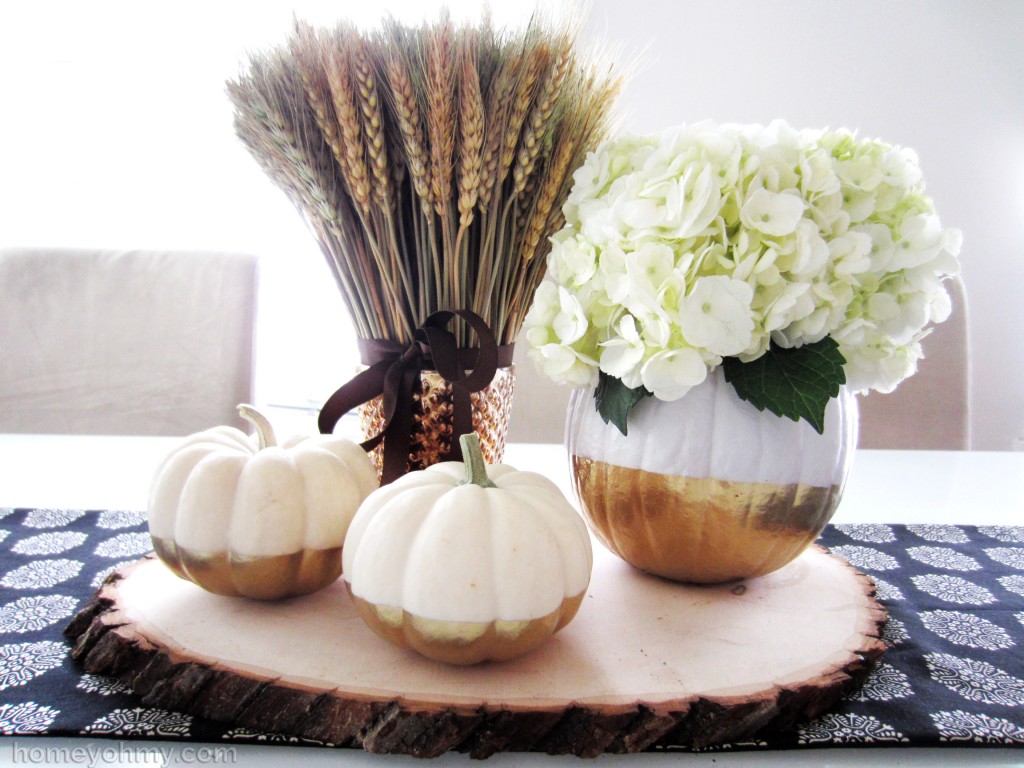 I love fall decorating with hydrangeas.  They are so elegant and happen to fit nicely with my new pumpkin vase :)  I got a couple of those mini white pumpkins I mentioned earlier and painted them in the same way, except I used painters tape instead of aluminum foil.  They're all sitting on my dining table and are a nice variation to my fall centerpiece.
My boyfriend mentioned to me probably about 26 times that this pumpkin vase is going to "die soon."  While it is always sad to think that my work will be going in the trash, a large part of me is relieved by that in this kind of situation.  Apartment living usually doesn't afford much storage, and I just don't have the space to store a lot of seasonal decor.  Plus, decorating should never be permanent, right?  It's the process that really makes it special and gets you into the spirit of the season.
Take for instance these pumpkins my friends and I carved back in 2010.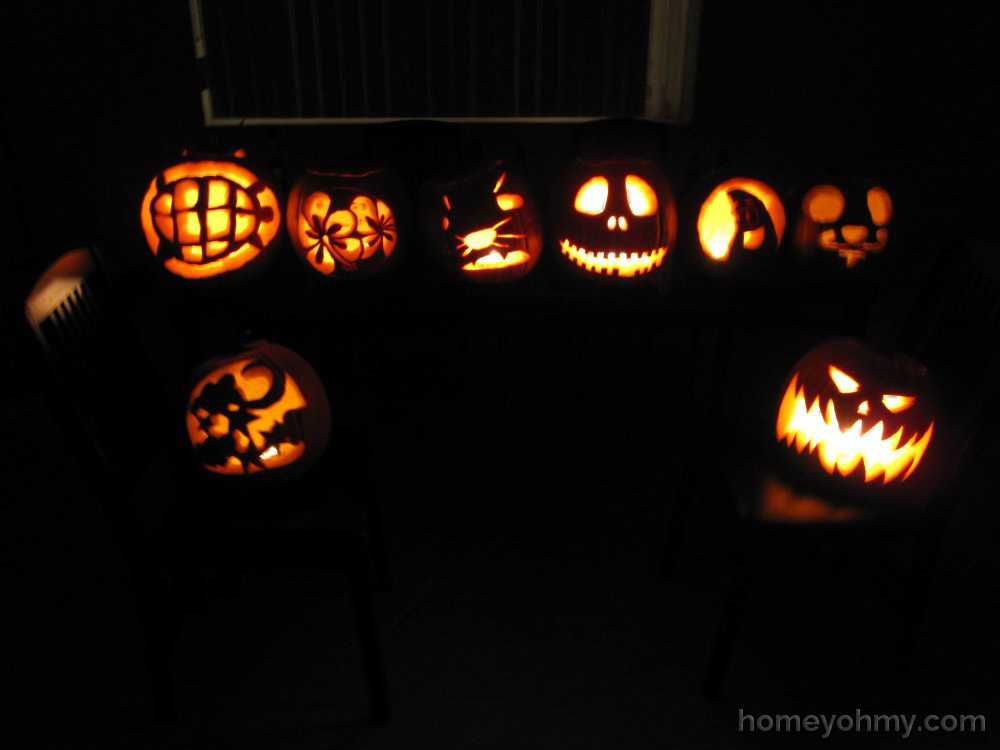 Pretty sweet, right?  Can you guess which one was mine?  Hint: it's missing a tooth.  It just isn't Fall or Halloween without pumpkins, whether you carve them, don't carve them, or turn them into vases.  Pumpkins aren't forever, but the memories of them are.  :) Cheesy overload.
Happy pumpkin decorating!
Like what you see?  Stay connected with me: