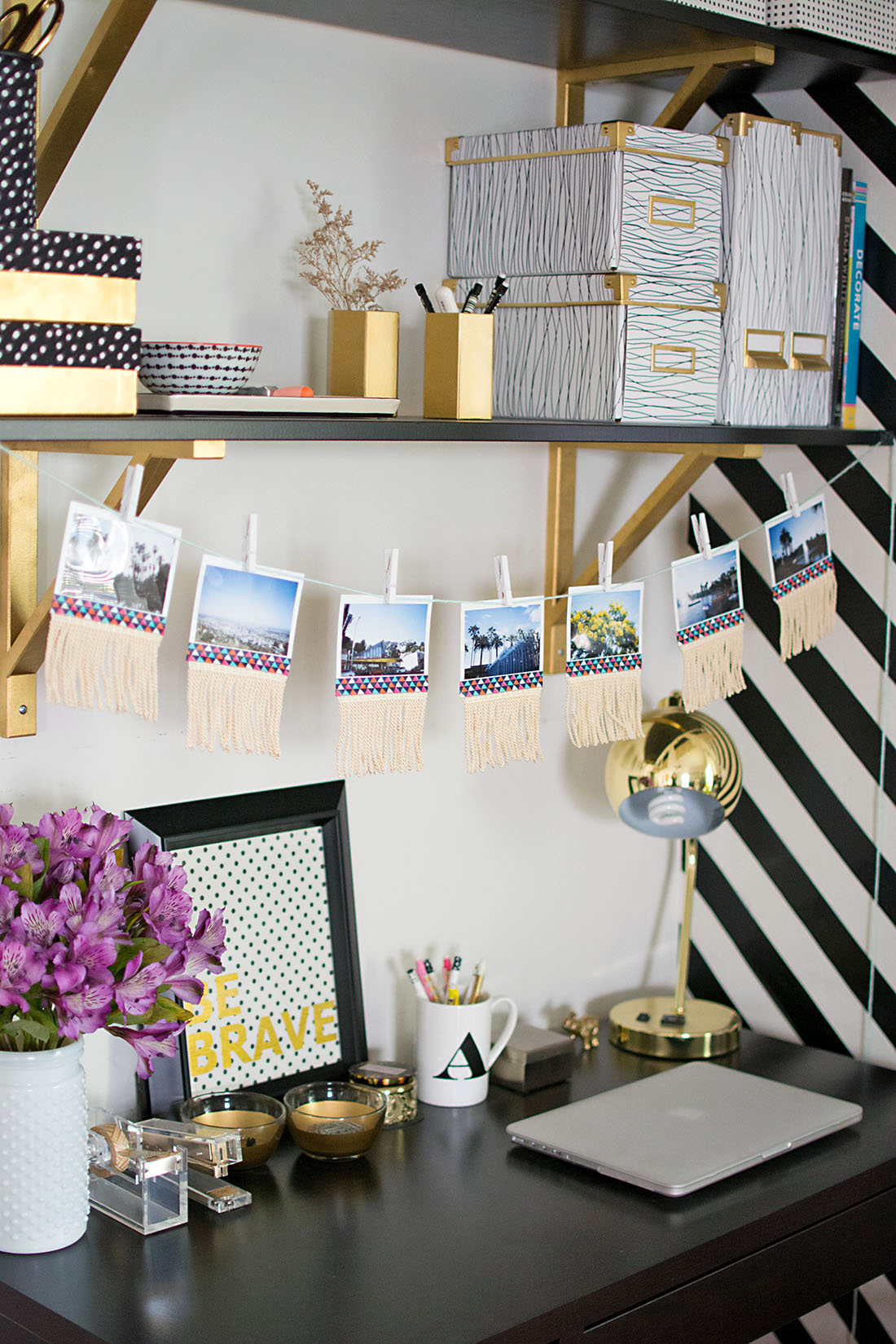 Guys, I always have fun creating DIY's for PBteen, but this one is definitely the most fun one I've done!  The idea was to create a photo garland for displaying summer memories, something that would be perfect for the soon to be back-to-school season.
Besides that, I think this is such a cute way to display any photos, and the fringe definitely screams summer.  It's also super duper easy to make and I promise anyone can do it.  See the full step by step tutorial here at the Pottery Barn Teen blog!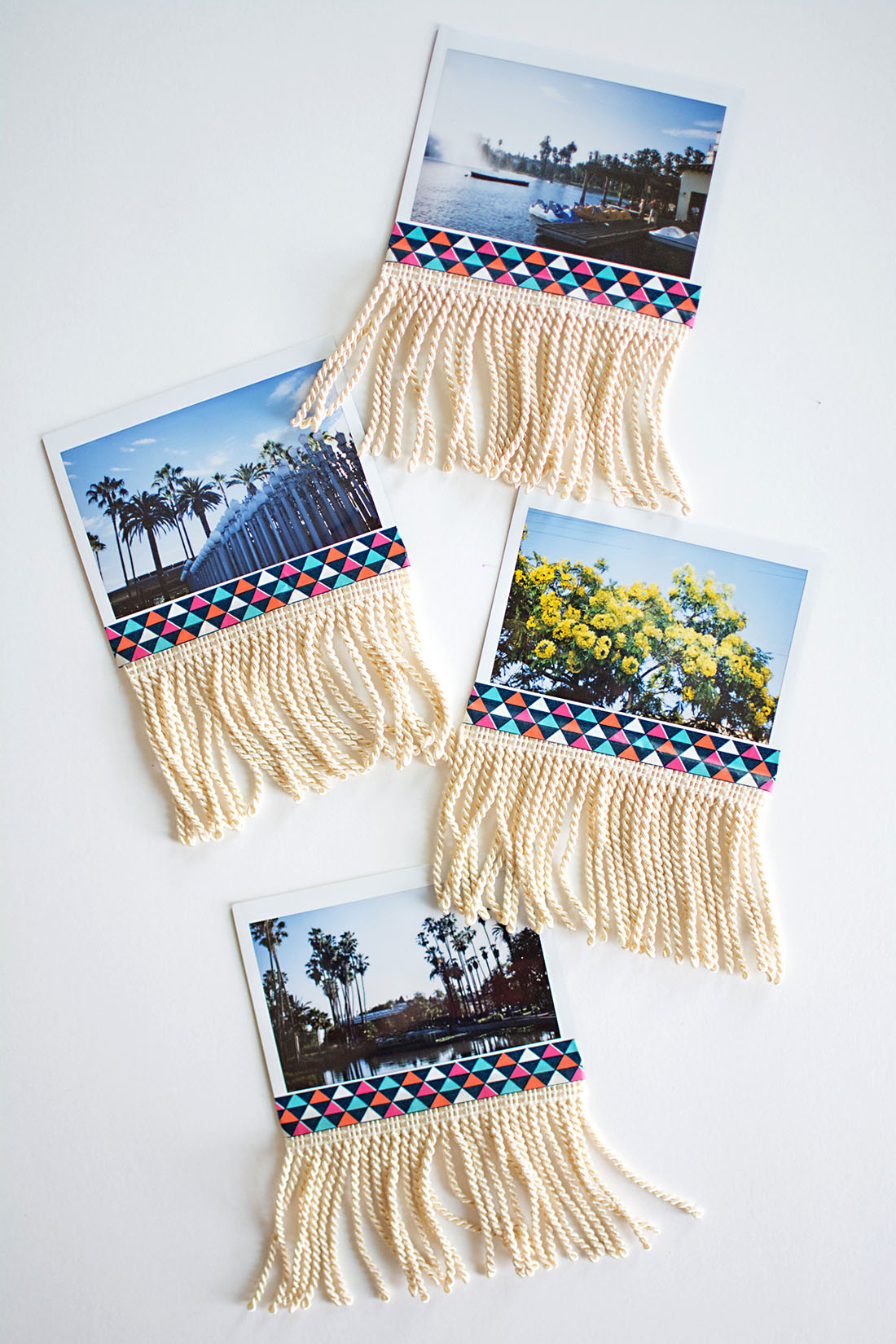 Hey, you made it this far and kept reading!  Cool!  A little back story- part of why this was such a fun post to do was because I had to shoot photos for the project.  My boyfriend and I made a day out of it and drove around LA snapping polaroids at some of our favorite locations.  Collectively, these photos actually have become a great summer memory of mine :).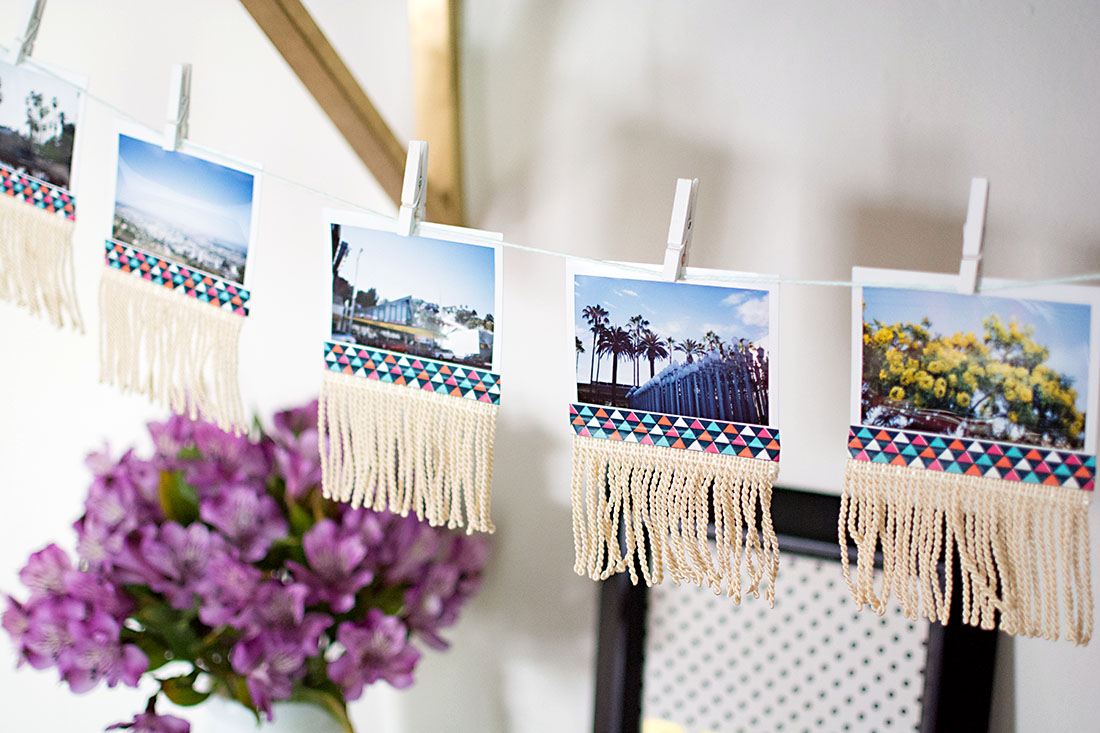 Shout-out to my friend Hanh for letting me borrow his polaroid camera!
If you're still here and don't want to scroll back up for the link to the tutorial, here it is again:  see the tutorial at the Pottery Barn Teen blog!