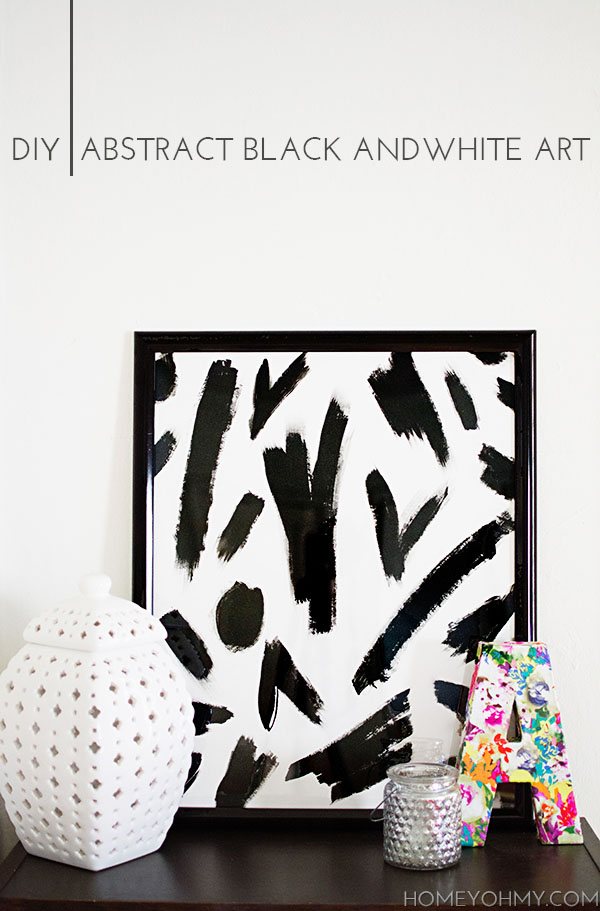 Project art gallery wall begins!  If you didn't see my Blog Hop post, I mentioned there that I'm working on putting up a gallery wall around our TV, and to help the process along (and have some fun) I'll be making some of my own wall art.  So far I'm pretty decided on keeping the art abstract, bold, and geometric.
The great thing about abstract art is that it doesn't have to look like anything, and what could be less restricting than that?  Sometimes though, I get it… it can be easier if there's something you're trying to make your art look like, some guidelines at least.  So while this is an original abstract piece, technically I had guidelines to help me make it.  I found those guidelines here: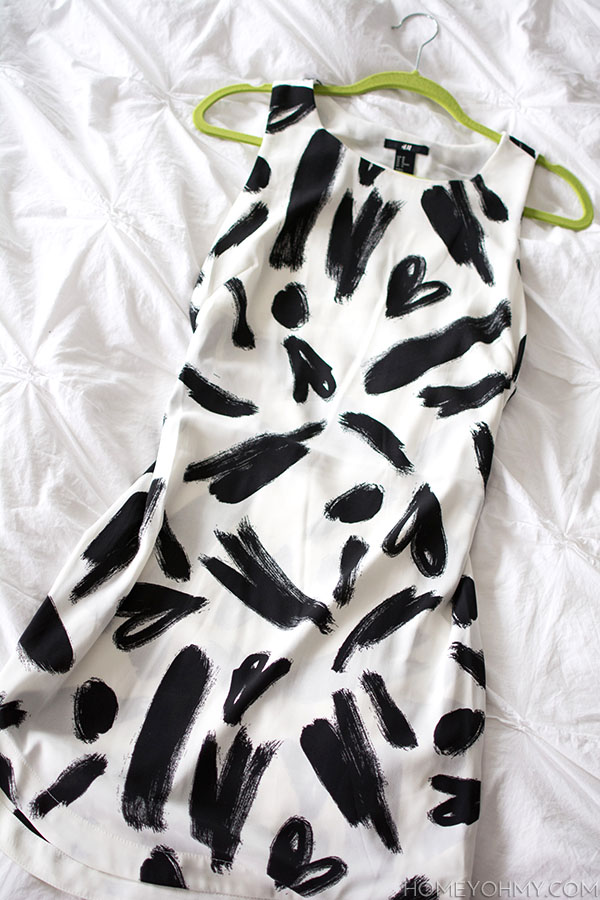 Inspiration really is everywhere, guys.  I loved the design on this dress so much that it didn't take long for me to start thinking that I should recreate a similar look for wall art.  I also knew it would be really simple to do since the color palette is monochromatic, and the messier the brush strokes, the better it would look.
Materials:
-photo frame
-poster board
-pencil
-scissors
-black acrylic paint
-flat head paint brush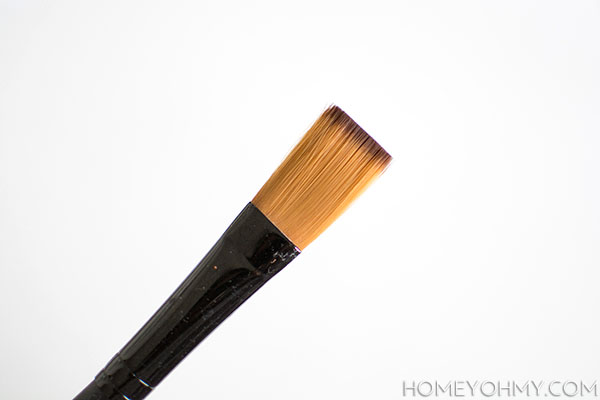 I went with a flat head brush to make thicker strokes, which is probably the only aspect of this project I can give the most definitive instructions on since the actual painting part really has no right or wrong way about it.  Because of that, this won't make much of a tutorial, but let me try anyway!
I traced the photo frame insert onto some poster board and cut it out to be the "canvas".  Then using black acrylic paint, I roughly recreated the same shapes that were on my dress, being careful not to overload the brush with too much paint so that the strokes would show more.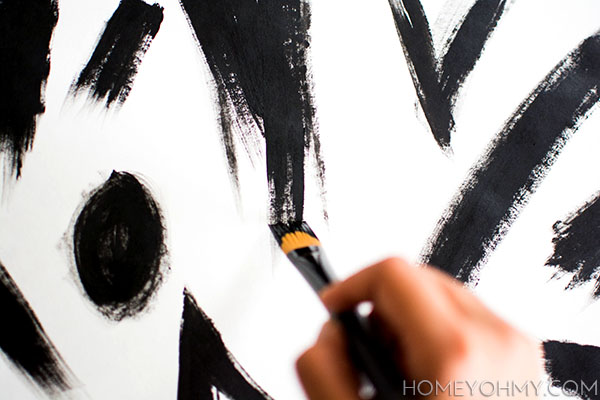 I also wasn't afraid to go over strokes again to make them thicker as I pleased.  I tweaked strokes here and there until I was satisfied.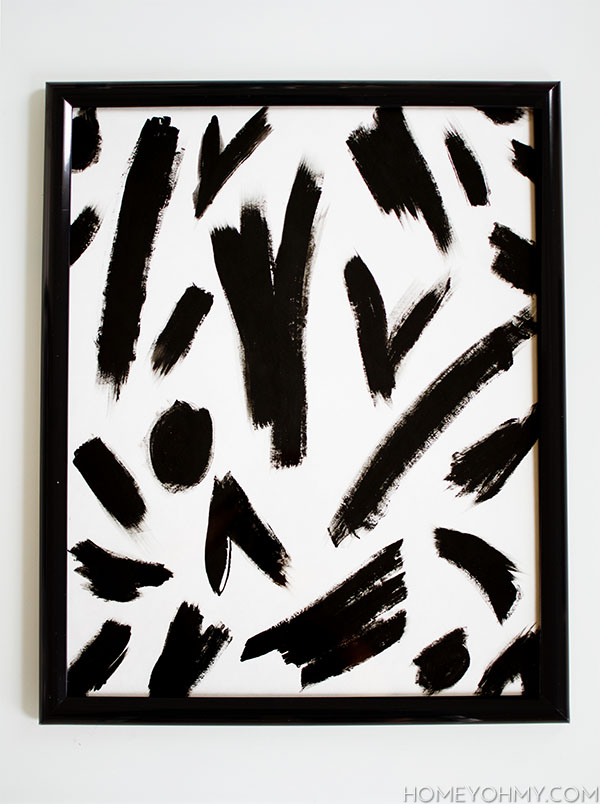 I tell ya, anything can be art if you put it in a frame!  Truth, after I finished I was just like ok this is fine, but when I put it in a frame I was like oh ok this is NICE.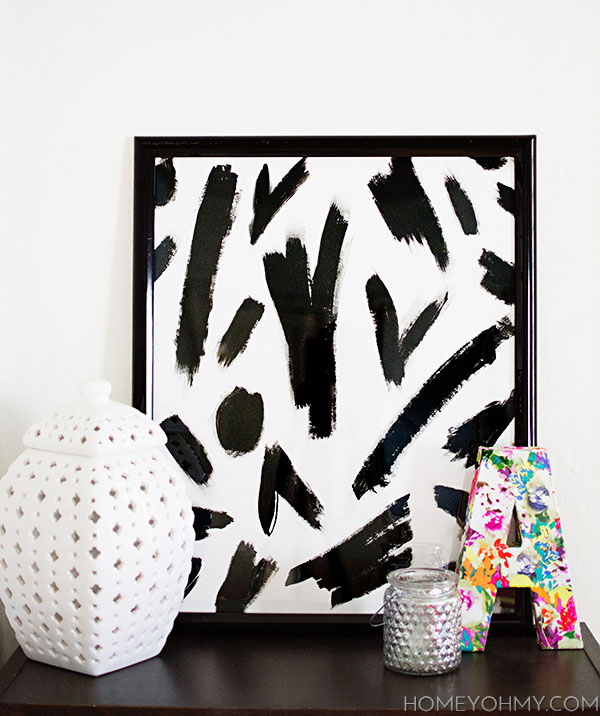 I like it.  I like it a lot.  Really loving how it looks here on top of my book case, though it won't be staying here…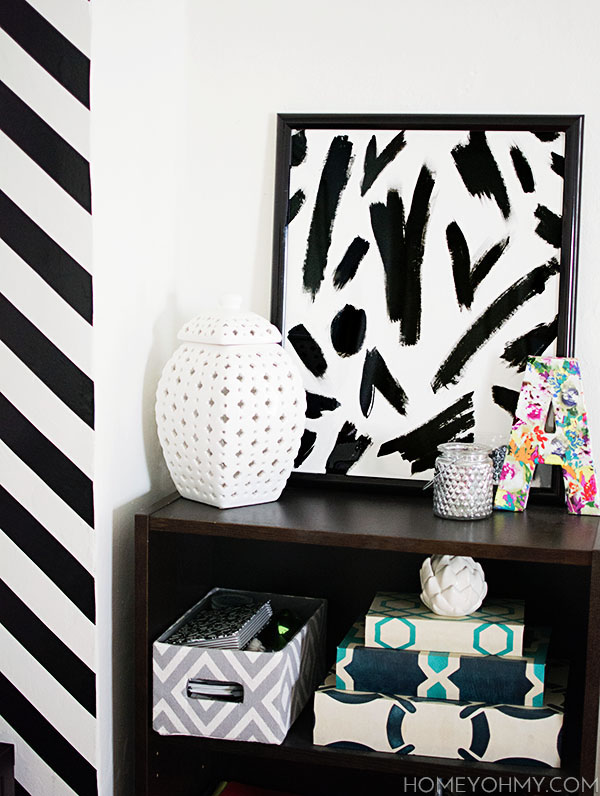 There's definitely going to be more black and white in the gallery, and probably some prints I've had my eyes on for a while and am spending some final moments asking myself if I'm sure that I really want them before pulling the trigger.  You know how that is.
So now I'd love to know… any favorite sources for art?  Etsy shops?  Artists?  I've been perusing so many different options and am still itching to browse even more.  I keep thinking I know what I want, then I see something else and totally want to change my plans.  This might be a while…
*psst* In case you were wondering about the floral monogram, you can find my tutorial here on how to make it!