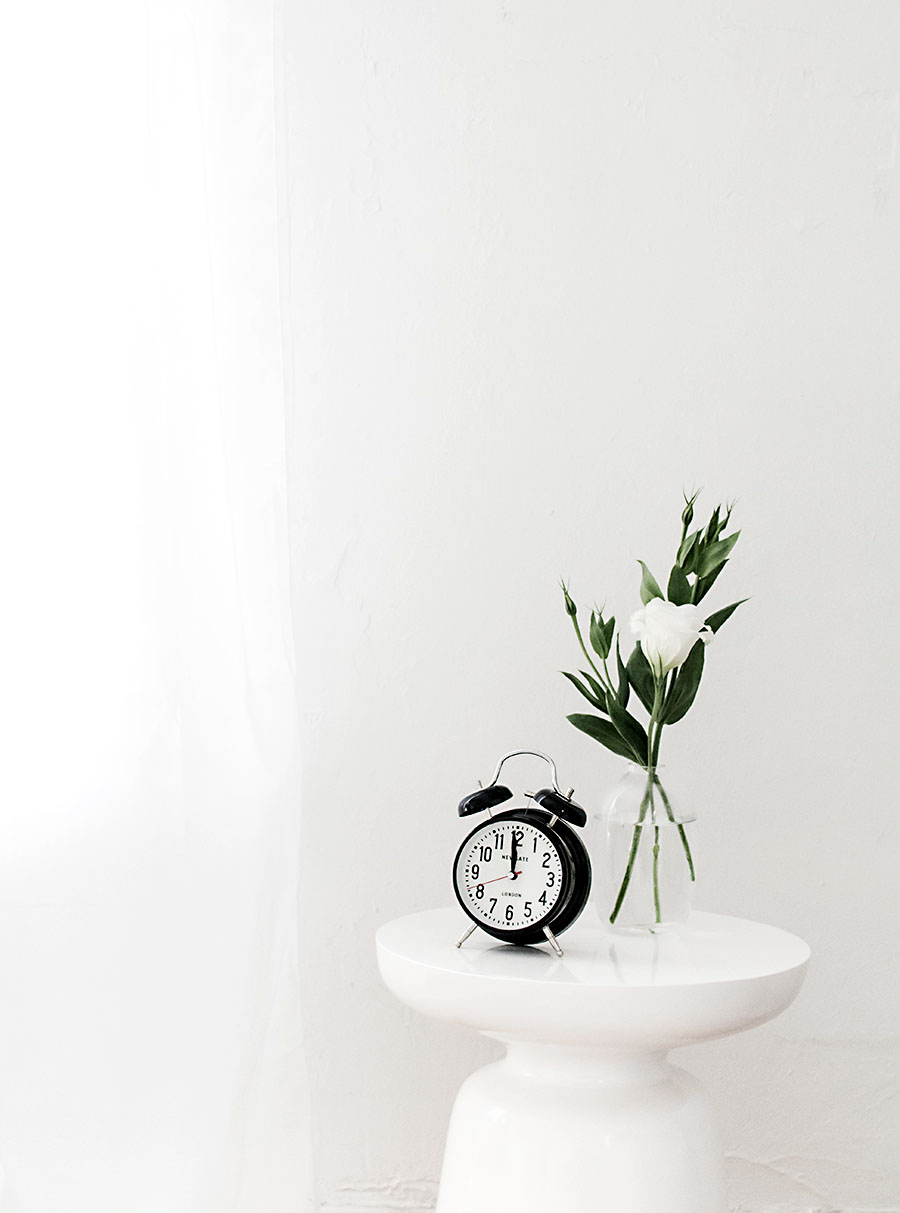 This topic is very important to me not because I'm good at it, but because I was once very terrible at it.  Ok, so there are a few more reasons
An immensely big part of making a home is knowing what not to keep and when it's time to let go of things that no longer add function or happiness.  With all the home projects I'm up to, really narrowing in on my style, and finding over and over that minimal spaces turn my eyes into hearts, I'm standing strong in my mission to be bold with decluttering.  It's also simply a very healthy and happy thing to do, to make sure we're only rolling around in things that are awesome and not in garbage that stresses us out and hides where our favorite pair of pants are (I clearly remember that long day.)
I started last year with my closet, dedicating almost an entire Saturday to go through every single piece of clothing I owned.  After many why-the-hell-do-I-even-have-this and who-keeps-a-dress-for-over-10-years-that-isn't-even-cute-and-doesn't-fit-anymore moments, I ended up getting rid of about 80% of my closet.  That's clothing, bags, shoes, jewelry, all of it.  80%!  Things I held on to thinking "one day" I'll need it and then after getting real with myself was like "nuh uh" and it's true- I don't miss or remember any of it.  Tossing all those extra hangers and being able to stick my head in the closet to breath in empty space was a sensationally proud moment for me.
While I wouldn't regard one amazing experience as a claim to mastery, I think it can be helpful to share what worked and still works for me, for anyone who wants to ride along on the purge horse.  I consider these tips a reminder (and actually a timely one for me as I'm planning on attacking my desk supplies this weekend), and some basic guidelines on what I've confirmed for myself to be the best way to approach clutter.
Take every single item out into one pile
I used to scan the area that I'm trying to declutter and only take out things that I could for sure say I didn't need anymore, then leave everything else where it was.  No good.  It's harder to be honest with myself this way, easier to gloss over things, and the things that stay aren't as likely to be tidied or organized thereafter.
Having everything in a pile first forces me to not miss a single thing, to touch and pick up every item one by one and really reflect on what's best to do with it, keep or not.  Then, when I put things back, I'll for sure be tidy about it.  Win!
Separate into keep, toss, donate, and sell piles
Whatever mechanism you use, baskets, bins, or just the floor, use it for only the keep, donate, and sell pile.  For the "toss" pile, I like using an actual trash bag to stuff the rejects into.  I'm far less likely to go rummaging back through it and it makes the decision more final.  I also like the feeling of emphatically tossing things into the bag.  Perhaps this is weird, or maybe you can let me know that this is normal because you do it and like it too.  If it's something that was at all hard for me to part with though, I'll place it gently in the bag.  Perhaps this is weird as well.
I don't do "maybe" piles.  I like to be straight with my decisions because it's what works best for me.  If I had a "maybe" option, I'd be putting too many things in there!
Ask these questions for items you're struggling with
If your answer is "no" to all the questions that apply, get rid of it.
1. Does this make me happy?
2. Is this sentimental?
3. If I saw this at a store right now, would I buy it?
4. Have I used this in the past year?
5. Does this still fit me?
Through paying attention to the ways I've challenged these questions or defended myself, I found out that the biggest reason I held on to things is because I considered it a waste of money to throw anything away.  That's why in most situations I'm able to almost exclusively narrow down the questioning to only question 3.  That question made a lot of this click for me, realizing that on the other hand it's a waste of money to buy things I don't like, so cutting my losses and parting with those objects of bad decision's past is essentially a form of redemption.  It's a much more empowering angle to look at it from.
Start small
I wanted to be like yes I'm going to declutter the entire bedroom now, but it's really really hard to get started when the task is so huge.  For my closet purge, I actually started with my sock/undies drawer and set out just to at least get that done.  Once I completed that, I felt like the king of the world and kept going with what ended up being an entire wardrobe purge.  It's so cliche but it's so true that getting started is the hardest part.  Once I felt that little victory I didn't want to stop.  It becomes addicting.
Organize in style
This is one of the most motivating factors in maintaining all those decisions I just spent forever on.  Style matters.  I trust that the bottom line reason you even visit my blog is because you agree with this!  Whatever supplies and knick knacks you now need to reorganize your collection of only awesome things, make sure you love it, because that way you'll keep up with it.  If you're using a shoebox to organize your socks, you better love that shoebox.  Don't use a red shoe box if red makes you meh (paint it or cover it up!)  It's that simple, yea?  I used to do this step first to get myself excited about decluttering and organizing, but it can be difficult to predict ahead of time what items and tools will work best, so decide all that last after assessing what's needed.
Hoping these might spur some interesting discussion, if you agree, disagree, have your own tips, going on a decluttering spree lately as well or maybe want to share your biggest reason(s) for hanging on to things.  Leave me any thoughts you have!