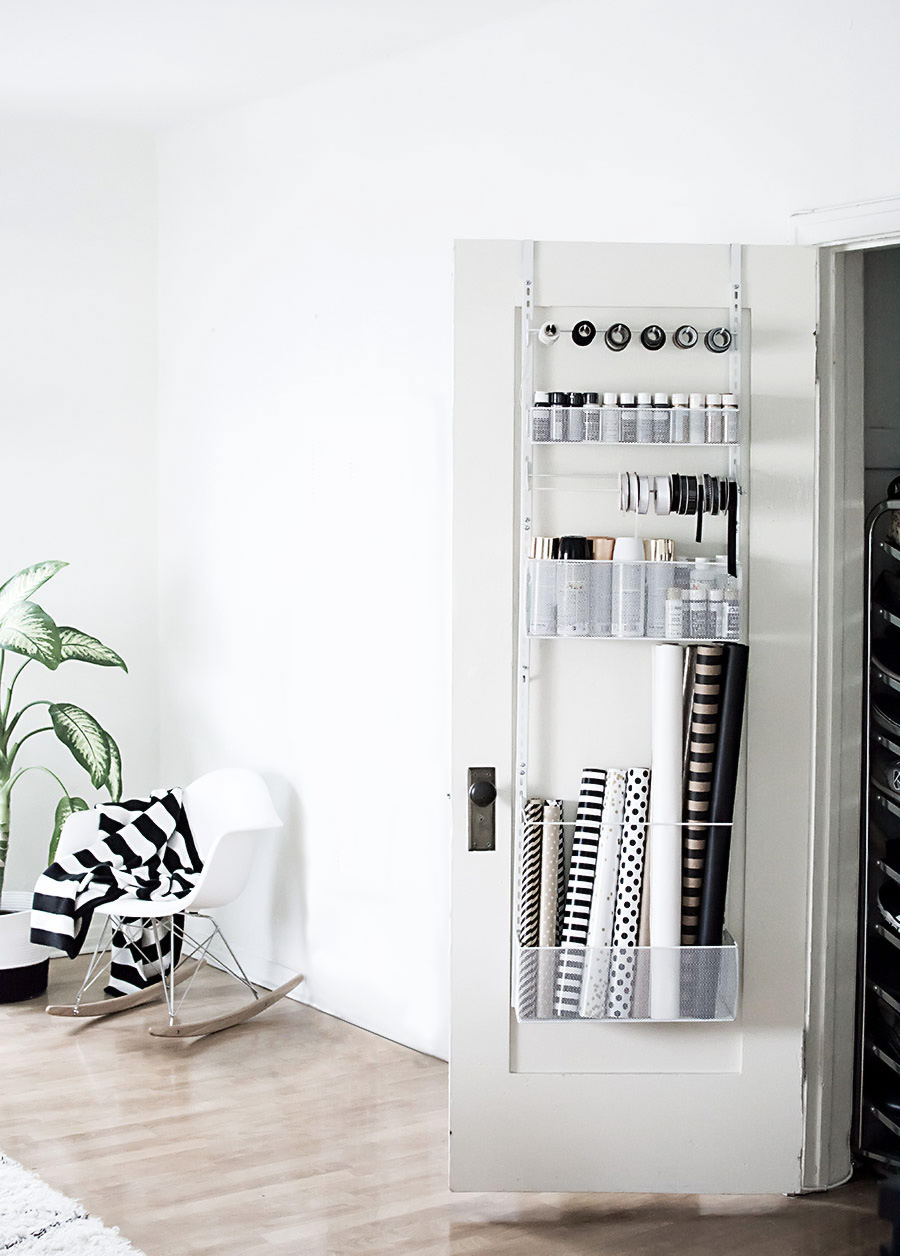 HI!  I'm back from holiday break and so so pumped to get to blogging again because I missed you.  Hoping you're all caught up on rest and ready to get to work on this thing we know is going to be the hot topic of January always.
I get into hyper mode with organizing right after the holidays because the clutter seems to be the most out of control during that time.  Once I take the Christmas tree and decorations down, I feel so freed by the empty space and want to make the whole apartment feel that way and get rid of everything.  Ok so I'm still bad at getting rid of things, but organizing I can do.
One dilemma I always have after every Christmas is the growth of my gift wrapping supplies, which previously made their home at the bottom of my bedroom closet, which was messy and not a long term solution.  Knowing that I wanted to focus on this issue for this month's Michaels Makers challenge to organize a space, I looked for a way I could take this clutter out of the bedroom closet and into our living room storage closet in a way that wouldn't drive me crazy.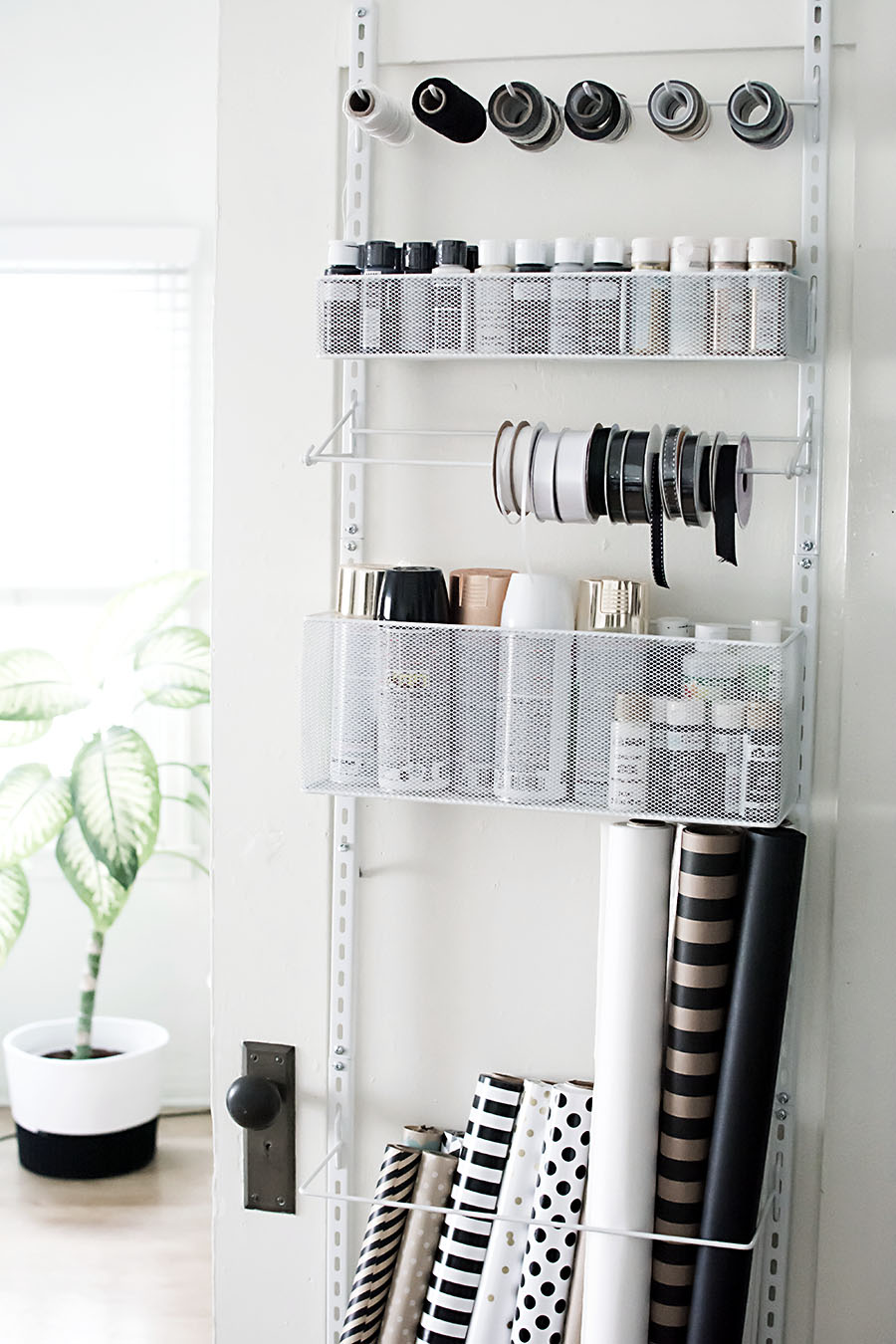 Of course I'd love to have a craft room, or an office, or a dedicated storage unit for supplies, but the challenge of our small space and ridiculous lack of storage options made this over-the-door organizing unit from Michaels most ideal.
I originally intended for this to be a dedicated wrapping station, but then I was like wait I have 562 bottles of paint that would fit perfectly into the baskets why not?  They were previously stored in our linen/toiletry cabinet (I wasn't kidding about storage being scarce around here) and moving all of them over here has increased happiness levels by 1000%.  I also discovered that I kept buying the same bottle of black paint over and over because I previously couldn't tell that I already had it.  I look forward to no longer doing that because now I can SEE everything.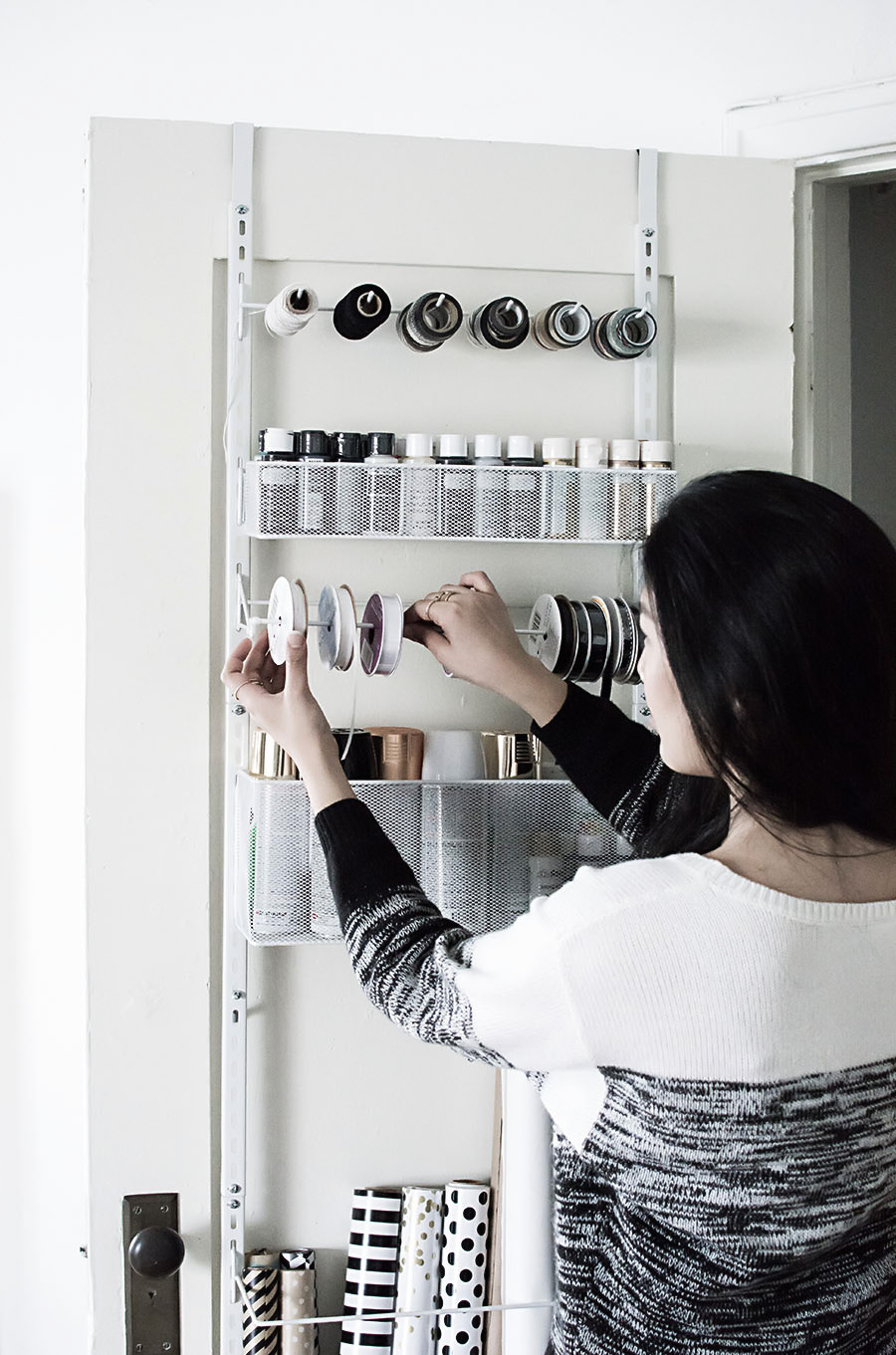 Other than now having a place to hang up my Washi tape (previously found all over the apartment on any open surface) I'm most satisfied with this ribbon rack because ribbon is SO annoying to store, but not anymore!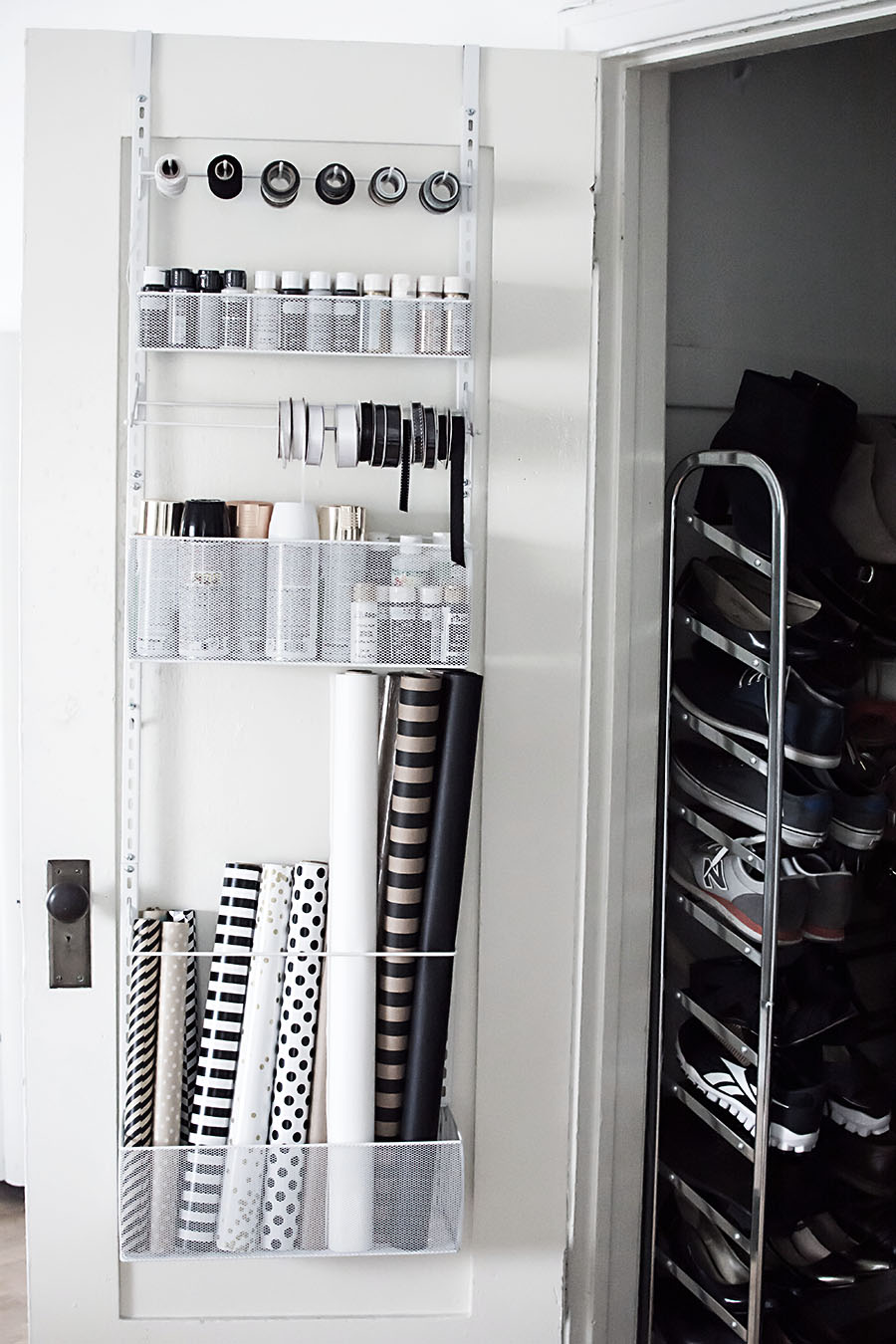 I'm at peace with this, guys.  It feels good, and it feels even better knowing that this is something I can keep up with and maintain.
Are you facing some of the same or similar issues?  Already have a plan of what you'll start organizing first this year?
Lots more organizing tips and inspo from the other Michaels Makers here!  There will also be more on the subject the rest of this month, so definitely let me know what your organizing goals are.