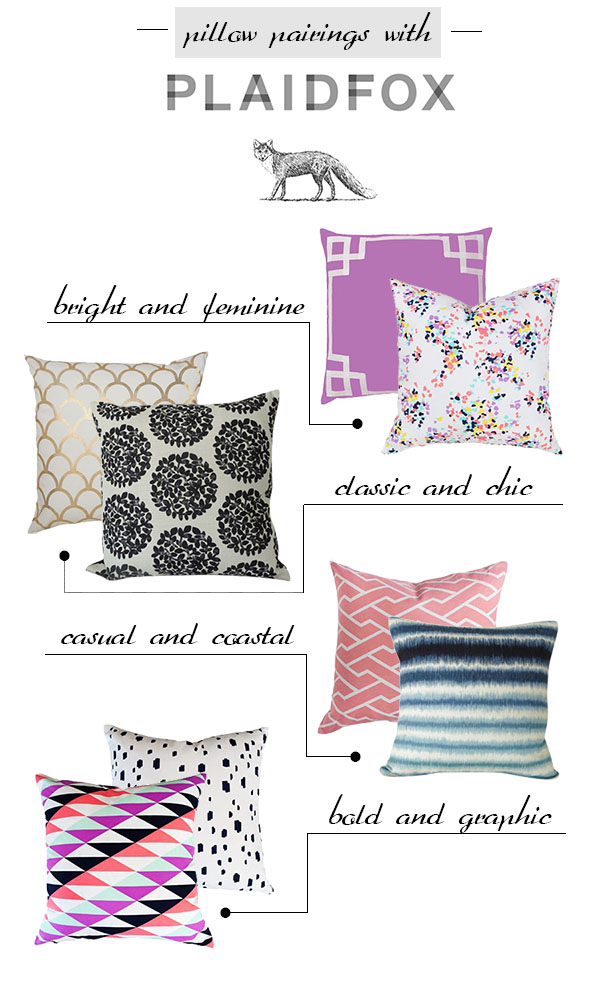 Being that I live here in the US, all of the sponsorships and collaborations I do are naturally with US companies.  So when I was contacted by PlaidFox, a new online home decor retailer located in Canada that also ships to the US, I had to check it out with the hopes that I might provide my dear Canadian readers with a struggle-free-shipping and stylish home decor source (I hear your pain, guys, so let's try this one out!)
The first thing I did when I went to the PlaidFox site was look at the fox in the logo and think about how cute it was.  Then I went straight for the pillows.  If you guys didn't already know, I have way too many pillows and don't need another one ever, but they are one of my absolute favorite home decor items and I will not stop.
Right away, I saw that the pillow selection was excellent, and seeing as though many of them are from Caitlin Wilson Textiles, which I ADORE her patterns, I had to share this discovery with all of you through a fun pillow pairing session.  Shall we?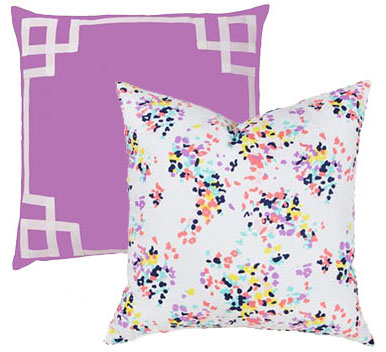 Bright and Feminine
Berry Deco Pillow | British Bouquet Pillow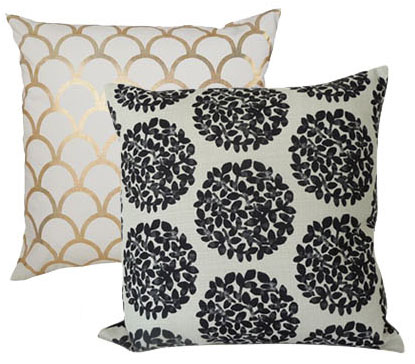 Classic and Chic
Gold Scallop Pillow | Bouquet Domino Pillow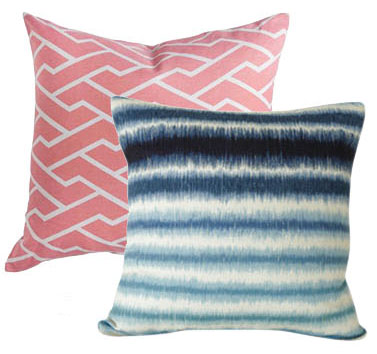 Casual and Coastal
Pink City Maze Pillow | Seascape Pillow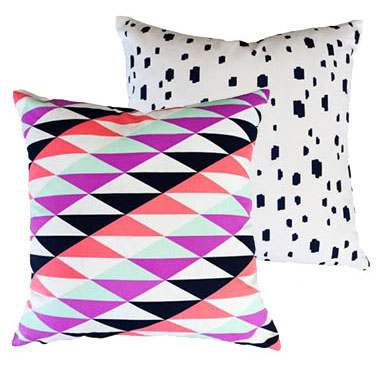 Bold and Graphic
Tribeca Pillow | Navy Spotted Pillow
Aren't they all gorgeous??  I still haven't been able to pick a favorite, though I think it might be "classic and chic" (gold, hello).  So I'm curious… which one of these pairings do you like the most?
If you didn't find your style here, try taking the fun style quiz and let me know what you get!  I got mid-century modern as my top match, which to be honest, is not how I'd describe anything in my apartment (unless we scratch the "mid-century" part), BUT, it's a style that I LOVE and strive to incorporate in my home for sure, and there are so many gorgeous MCM pieces on the site that I'm swooning over.
If anything piques your fancy while you browse around PlaidFox, I've got a special promo code for you to use!  Enter HOMEYOHMY25 at checkout to get 25% off your purchase through Oct. 2nd.  Make sure to sign up for a free account and get 8% back on any purchase.  Sound good?
Don't forget to let me know which pillow pairing is your favorite!
*This post was sponsored by PlaidFox, and all thoughts, opinions, jokes, and pillow pairings are of my own, as always.  I do not receive any commission from any purchases you make nor from your use of the promo code, so that's all for you guys.  As part of my goal to bring you decor sources with serious style, I'm happy to partner with companies that I believe you will love.  Thank you so much for supporting the brands that help Homey Oh My! keep on keepin' on.