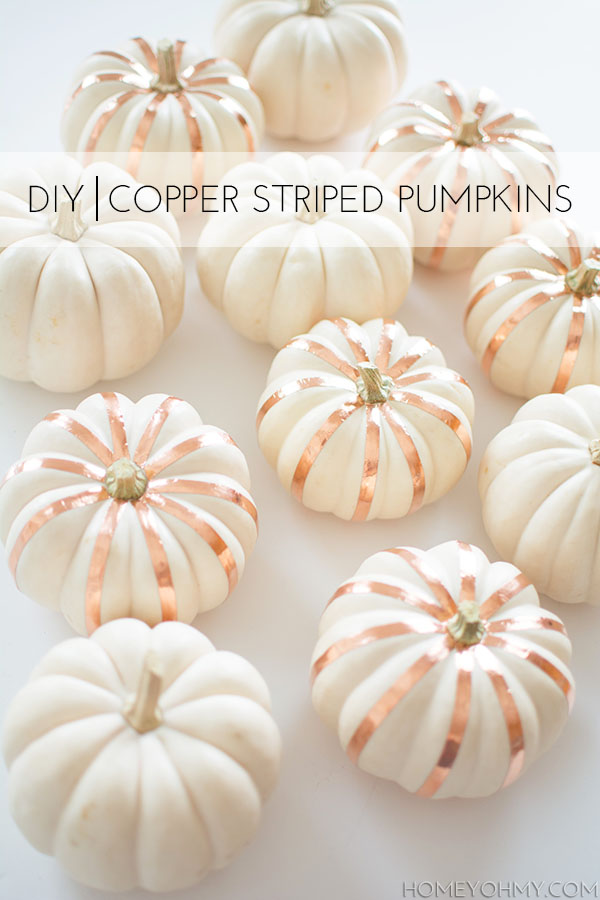 I'll say it forever: I LOVE pumpkins.  One of the only things in this world that I consider both delicious and whimsical.  While I prefer eating them, decorating  pumpkins is an alternative that comes close to being almost as fun.   Almost.
Same as last year, I'm keeping them white, which is guaranteed challenging because they always know how to hide from me.  I was very determined to find them though, and with persistence comes success.  How could I not drive around all day to all the grocery stores in the area to find these little cuties??
In addition to the adorableness of today's DIY, it is also probably the easiest DIY I have ever shared.  You ready for this?
I applied strips of this copper tape down the sides of the pumpkins in between each groove, peeling the backing while at the same time smoothing over the tape with my fingers.
That's it.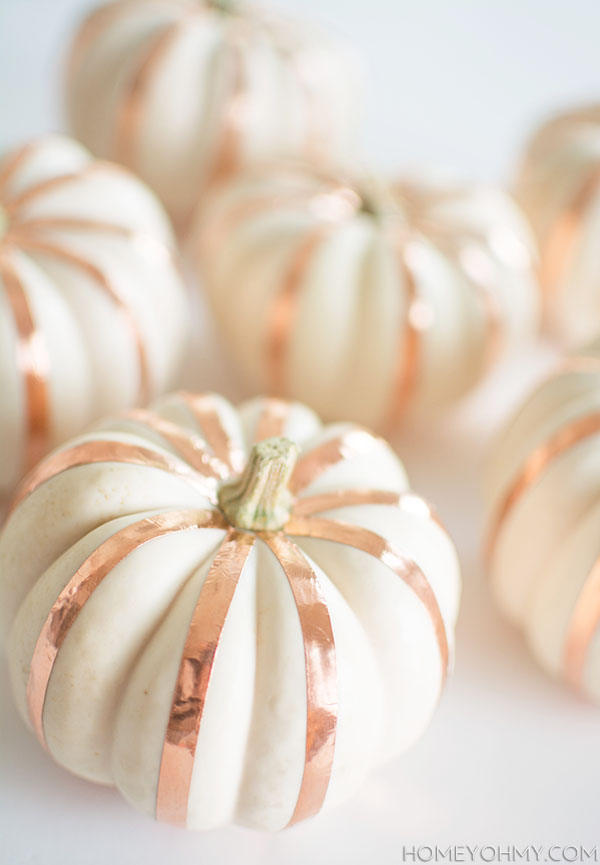 There's nothing more to tell you.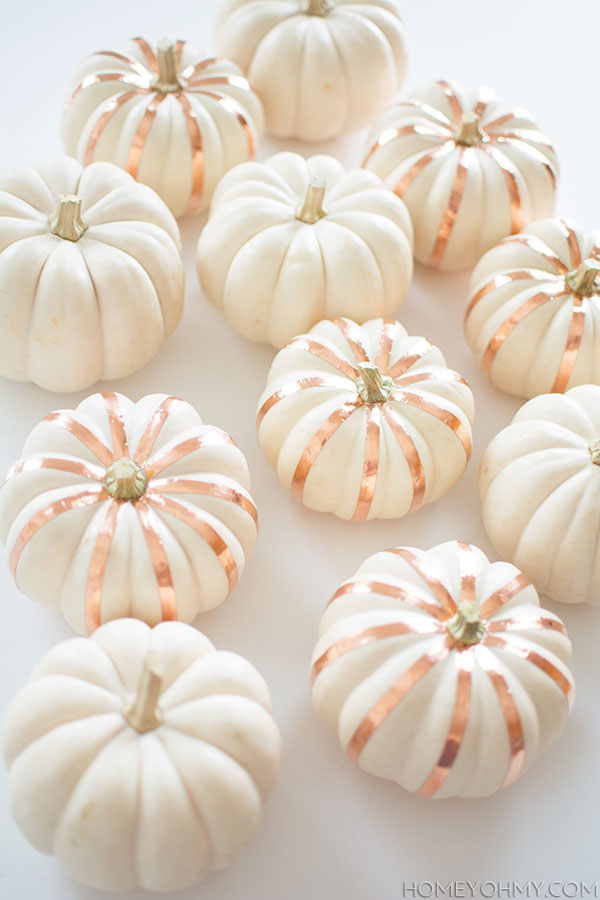 If you're hoping for some bonus step or an extra little somethin' somethin', then sorry to disappoint you.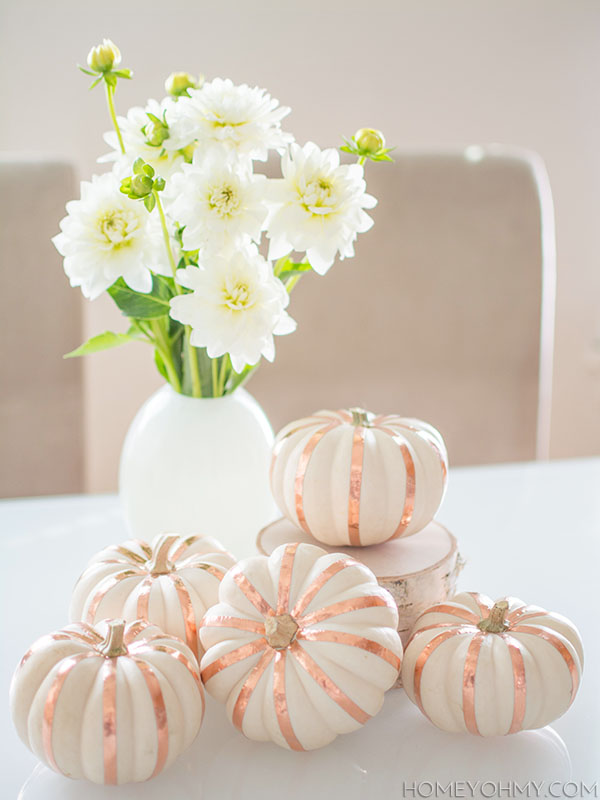 Well, maybe it could be mentioned that these would look gorgeous sprawled out on a tablescape, which is possibly something to look forward to seeing on this blog. ;)
I forgot how HECTIC everything gets with the start of fall.  It's like a sudden switch flipped on and everything starts to just go go go all at once.  Anyone else feeling this way?  True, it's all a part of the excitement for the holidays, and for me it's also for sure all the crafting hysteria that heightens during this time.  Have you started your fall decorating or crafting yet?