June has by far been the best month yet!  Maybe of my life!!  If you've been keeping up with me regularly then you already know of one reason why but either way, let's catch up.
THE BROAD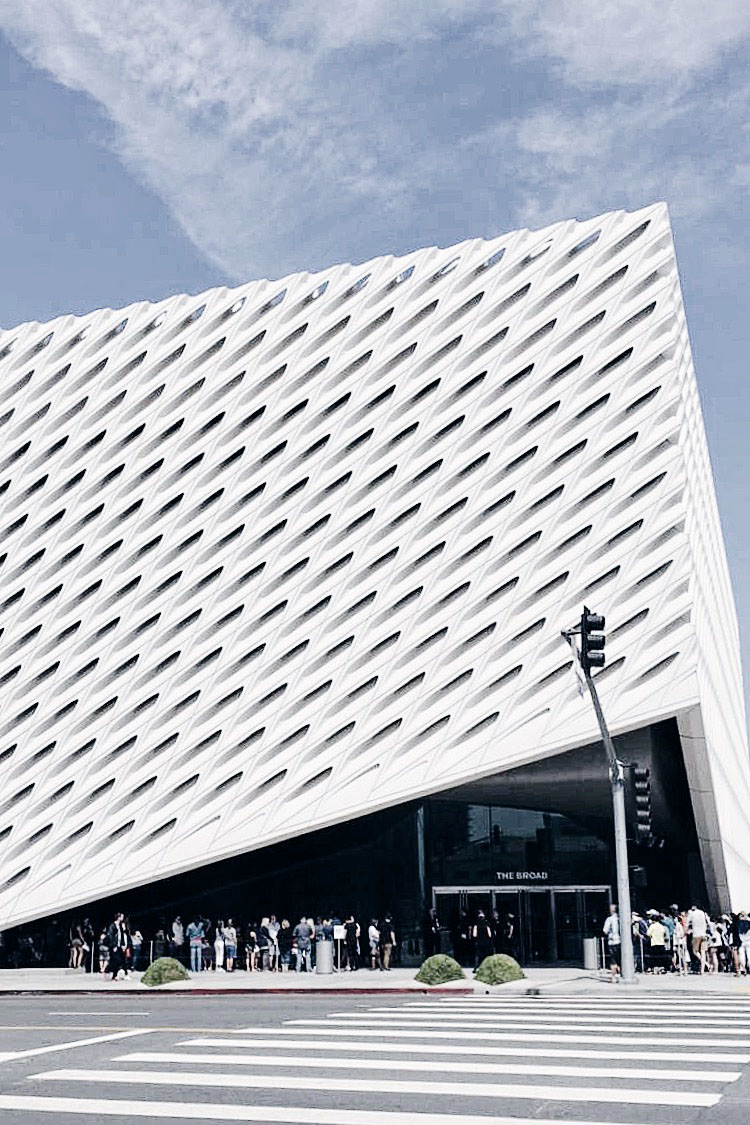 Last year we had tickets to go to The Broad contemporary art museum around when it first opened, but a last minute trip forced us to cancel and we never made up for it.  He surprised me with tickets last month, which he's so good at doing that kind of thing ugh, and it made a really cute date.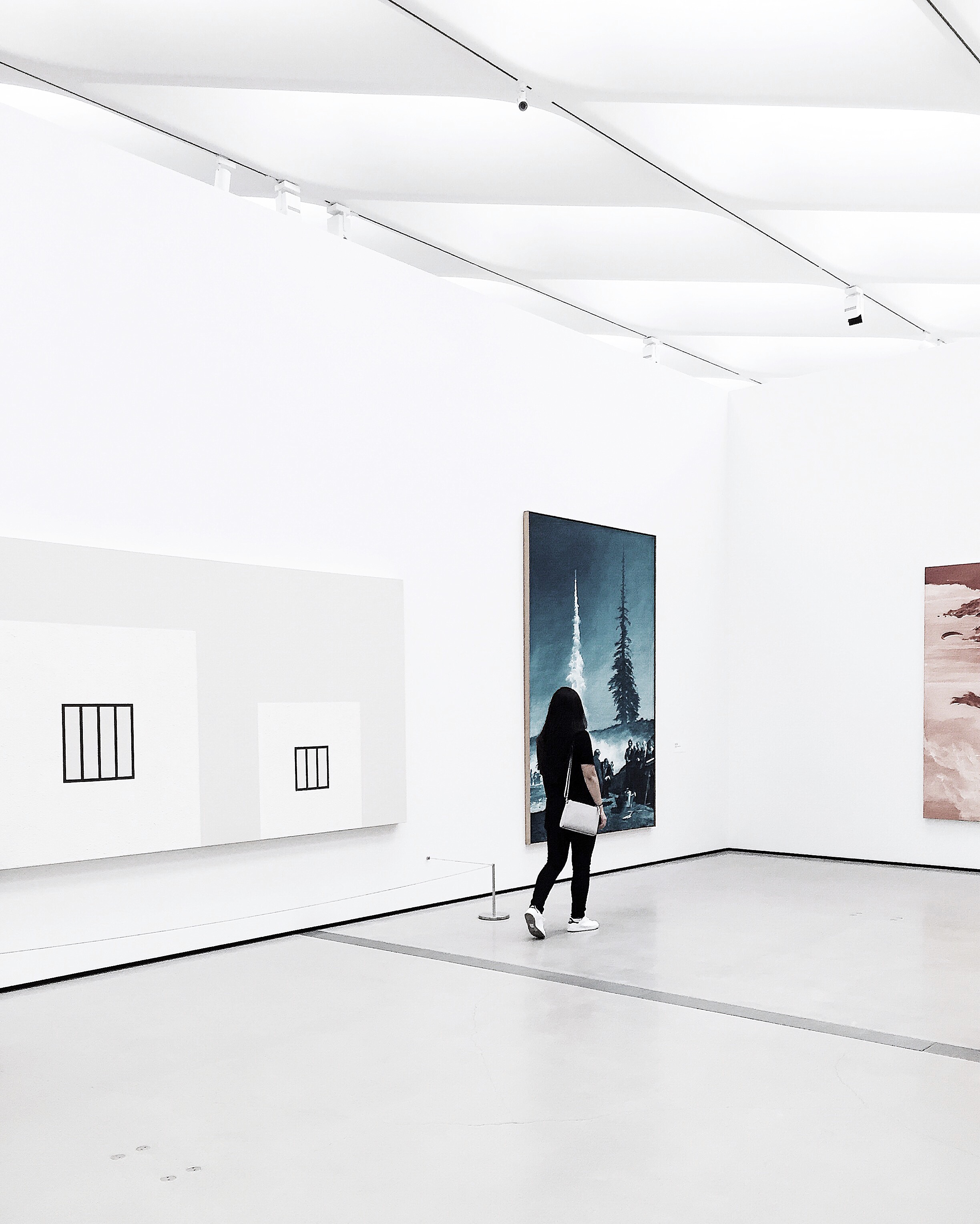 I loved the art in this room the most and discovered Mark Tansey, which my guy is now saying is his new favorite artist (Did he have one before?  Nope!)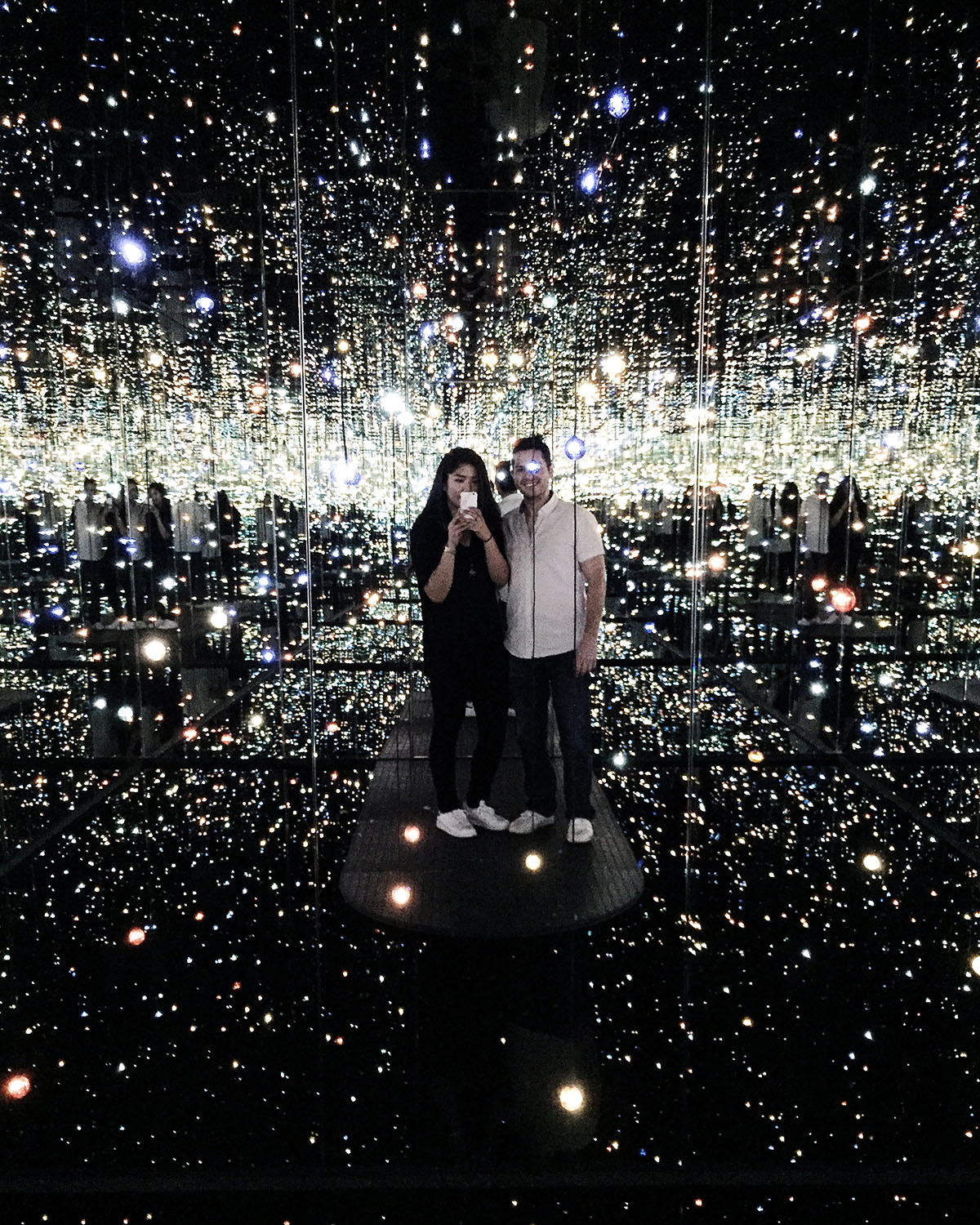 The best exhibit for sure was the Inifinity Room by Yayoi Kusama.  It was the shortest 45 seconds I've ever experienced, which is what they limit your time in the room to, also made shorter by the terribly long wait time.  We put our names down right when the museum opened and were told to come back in 2.5 hours!
ENGAGED
My friends joked with me about how this photo was proof that I wasn't expecting the proposal, based on how my nails were not cute!!
The feelings following this moment were something I don't think I've ever felt before.  For this day and the following days I was completely carefree with pure joy.  It sounds so sappy but it's 1000% truth.  I mentioned it a little in my post about our story and engagement but since then I really feel our relationship has deepened, most likely due to the more frequent conversations about our hopes for the future.  Anyways, I'm still elated, still more in love than ever, and still putting off planning the wedding ha!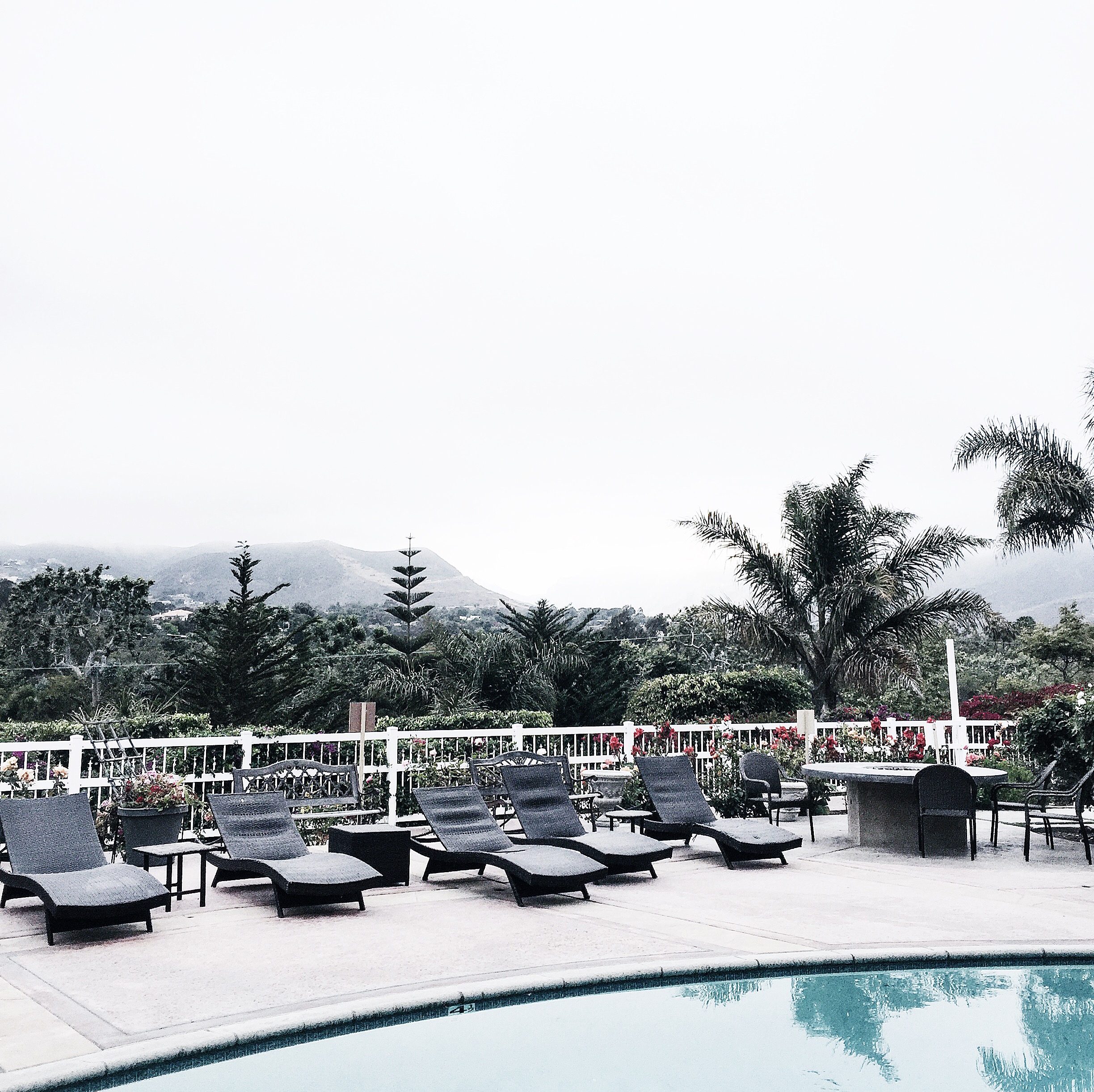 We stayed in Malibu and celebrated by ourselves that night and the following day at this cute little getaway.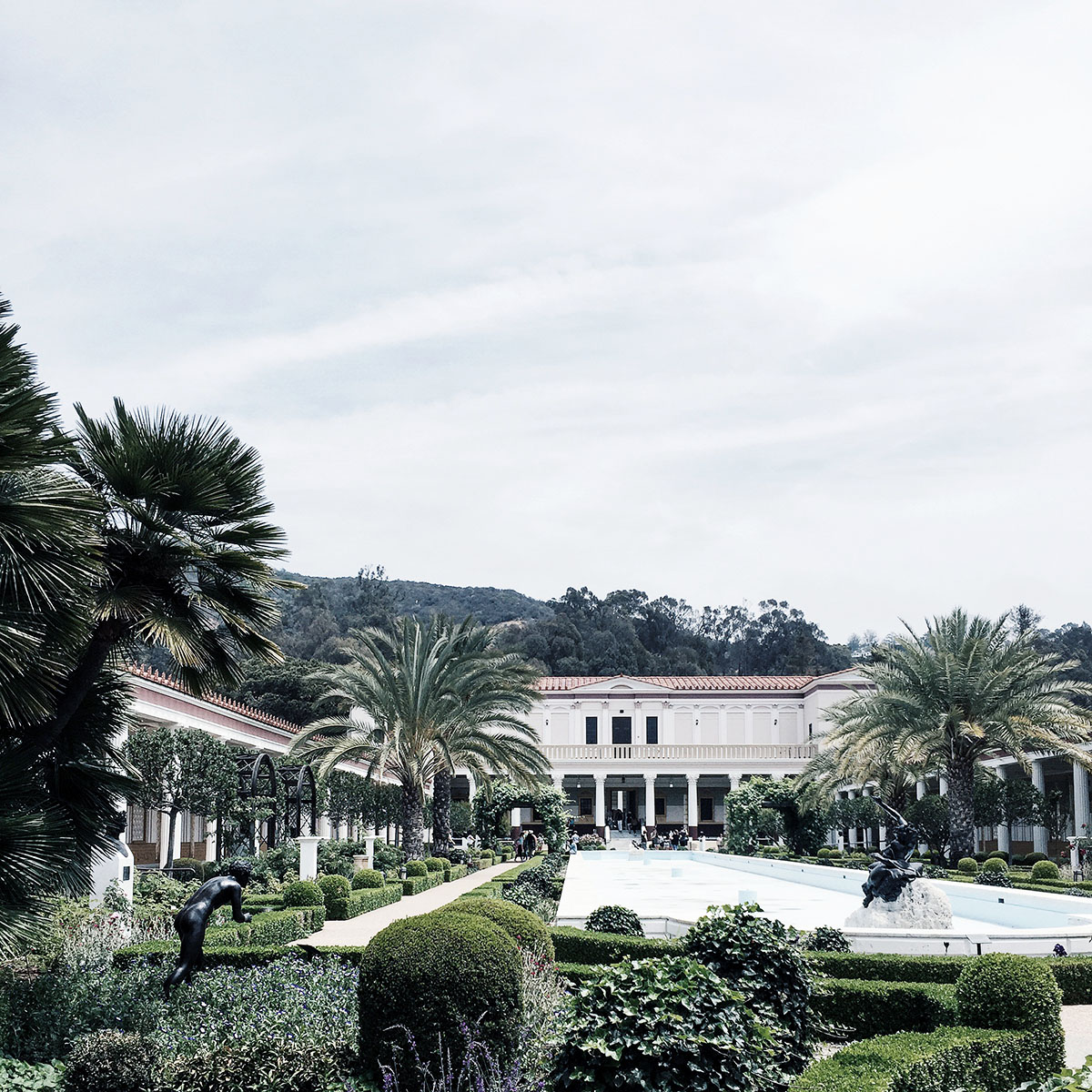 We visited the Getty Villa, which I'm so so so late on going to.  It was gorgeous and maybe not somewhere I'd need to go back to again, but I'm glad to have finally gone.
WEDDING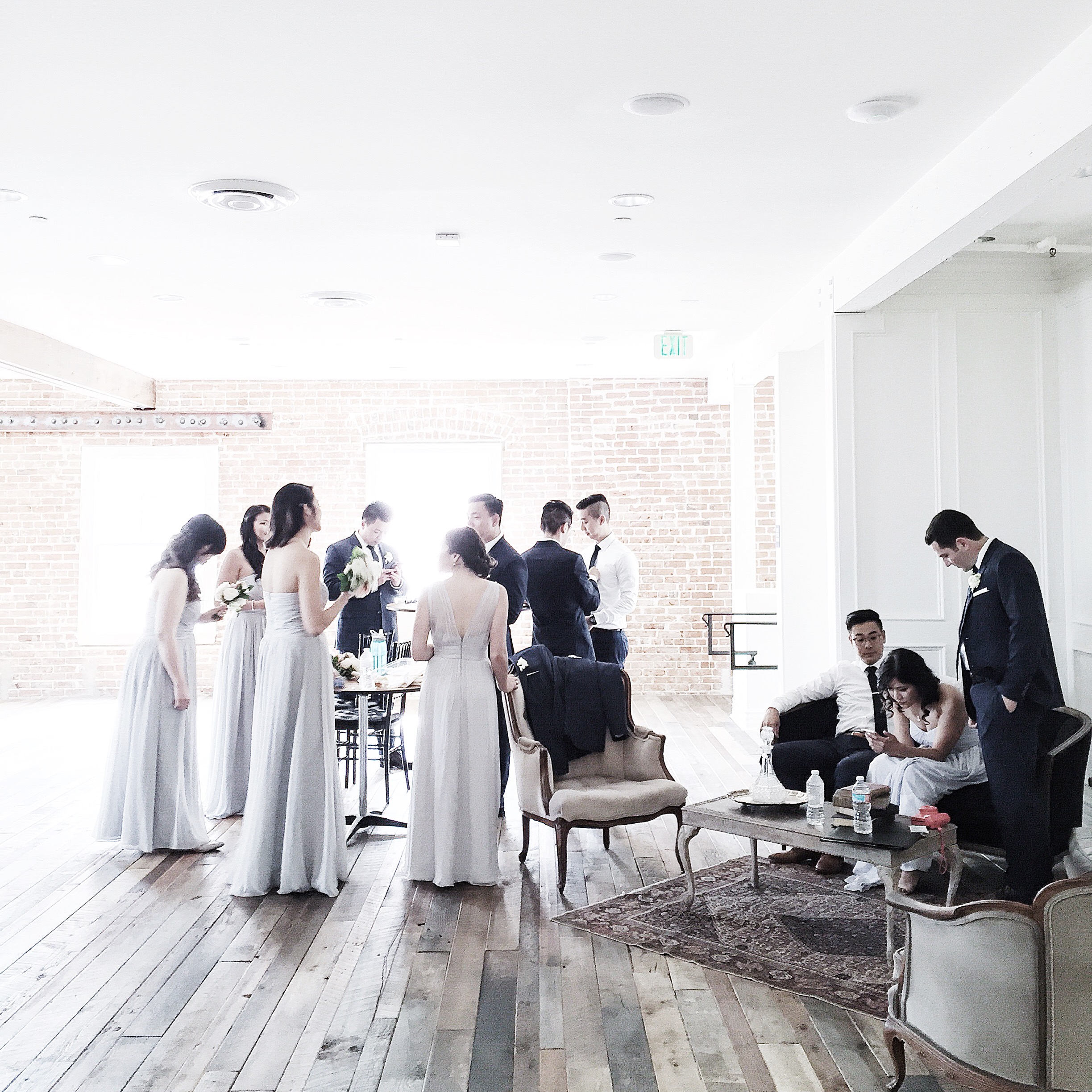 My good friends got married and it was such a beautiful weekend of celebrating.  They're the first of our group to get married and having all of us be a part of the wedding party was such a precious and fun experience.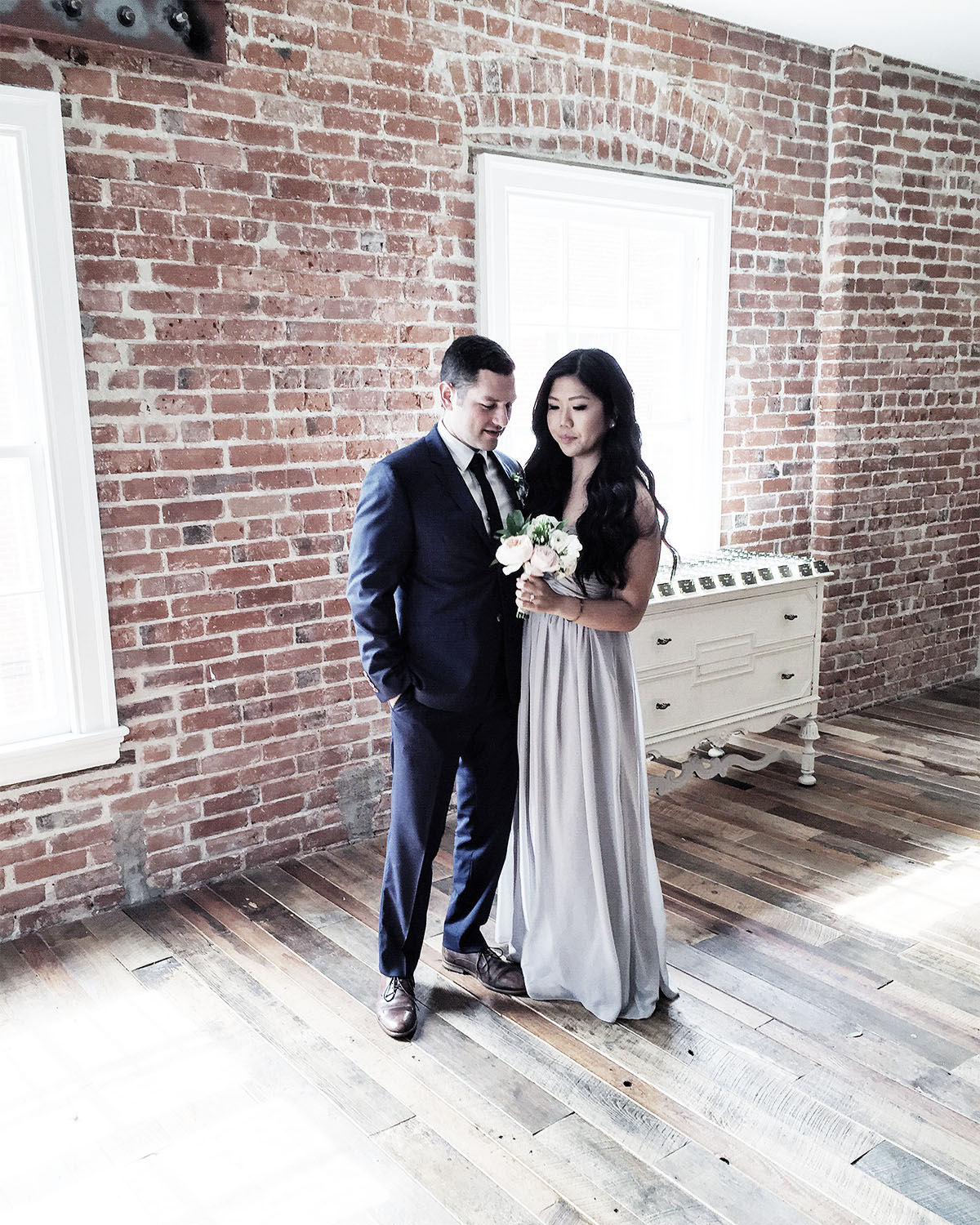 It was also pretty swell that Oleg and I got to be in it together.  Have you I told you his name before??  His name is Oleg.  We look unintentionally kinda sad but this was the only shot in this series of photos we took that wasn't horribly blurry.  LIFE.
POTTERY
I signed up for another session of pottery classes, which I actually cancelled and am signing up for the next session because it worked out better for me and my friends, but before that I got two pieces back from the kiln!
This little black dipped bowl is going to be so loved.  Also I think I'm going to be doing this kind of glazing on everything now.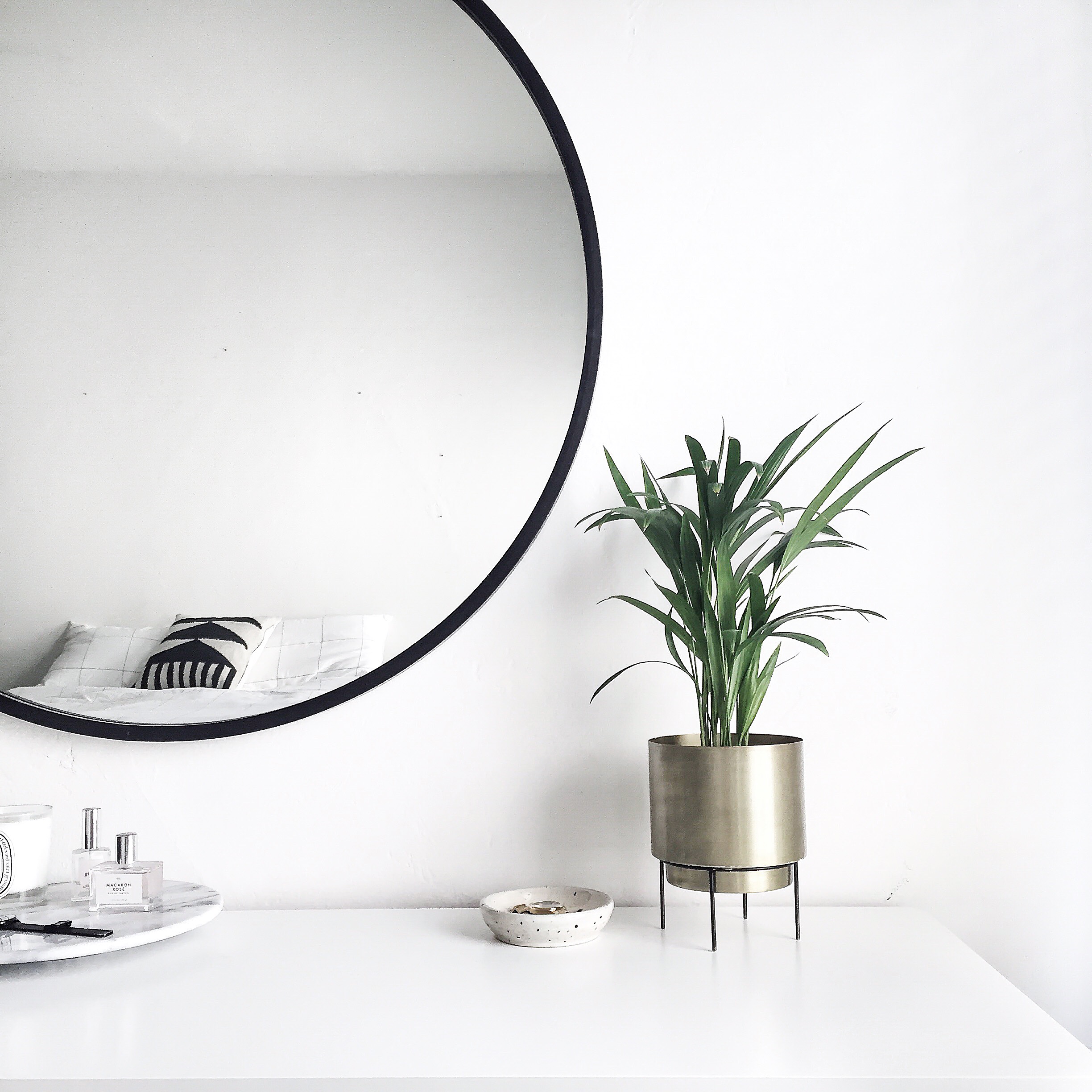 I also made this little speckled dish and am feeling like I'll speckle everything as well.  Welcome to my pottery line, haha!
BLOG FRIENDS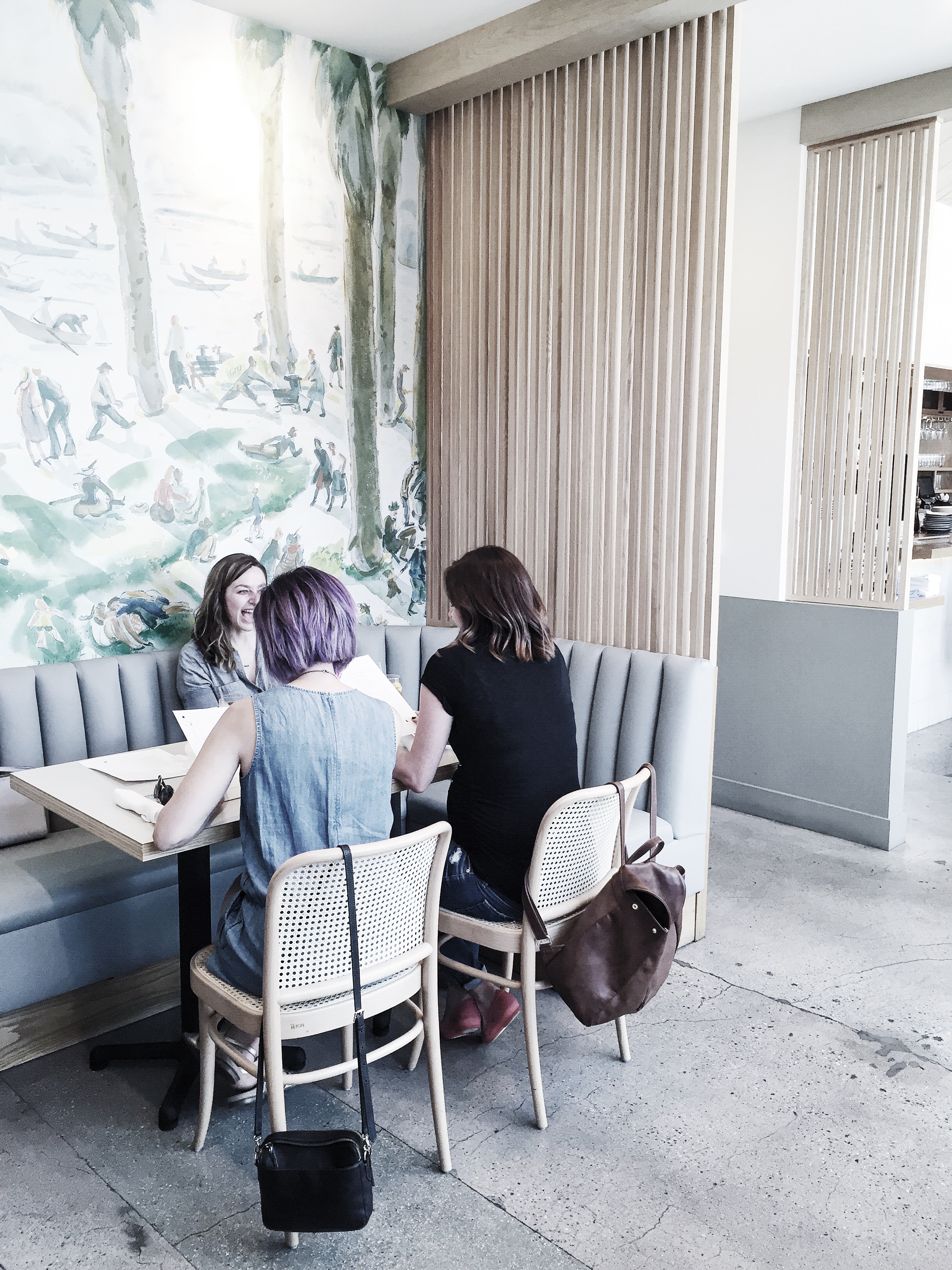 Within the madness of blogging is the jewel of being able to meet really cool and really awesome people.  I hang out with Molly and Sarah pretty regularly, and this time Sarah joined and she was only 7 days away from her due date!!  Do you see her little bump?  Doesn't she look amazing??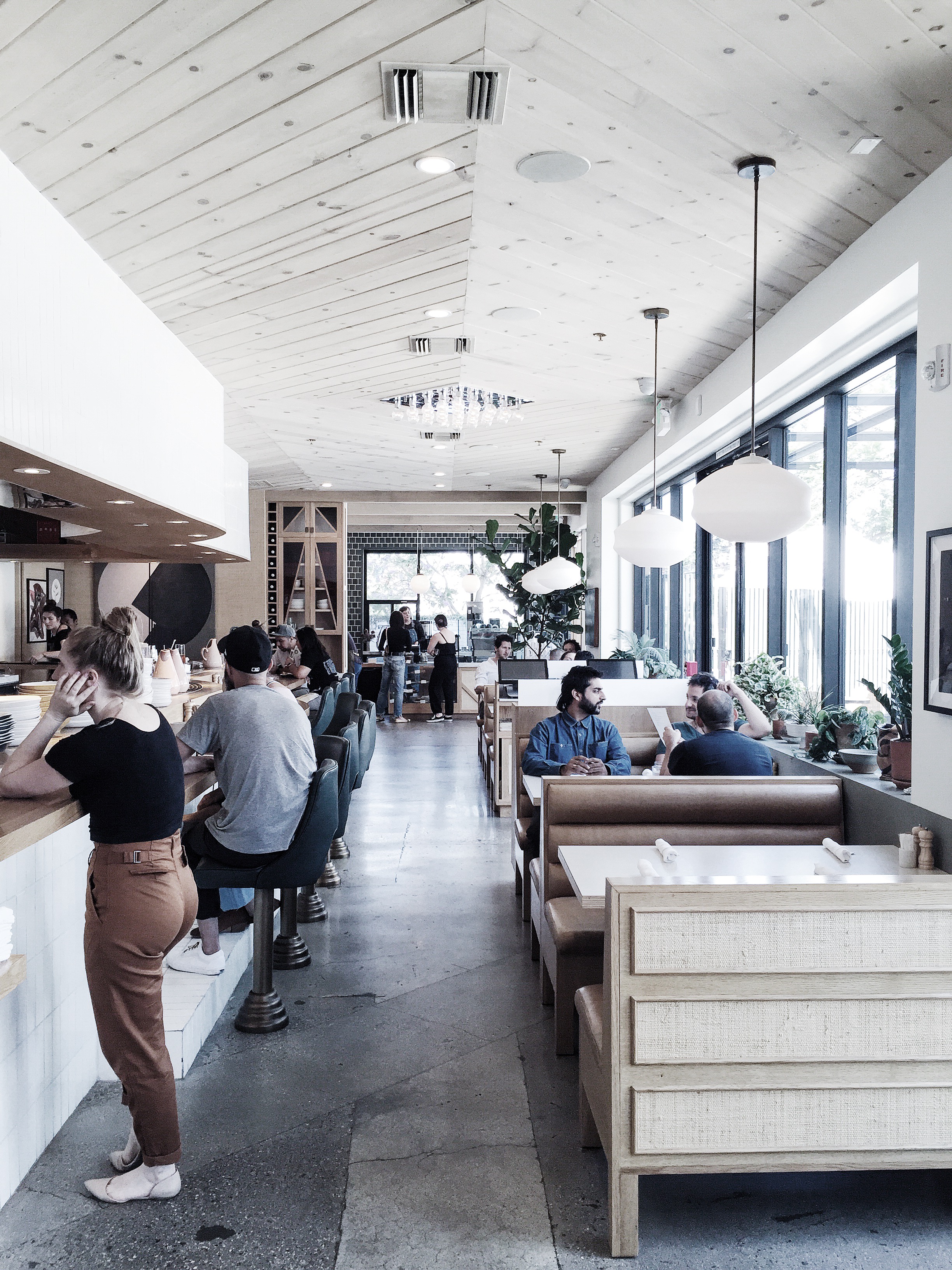 We had lunch at Winsome, which was as delicious as it was cute.  For sure coming back here.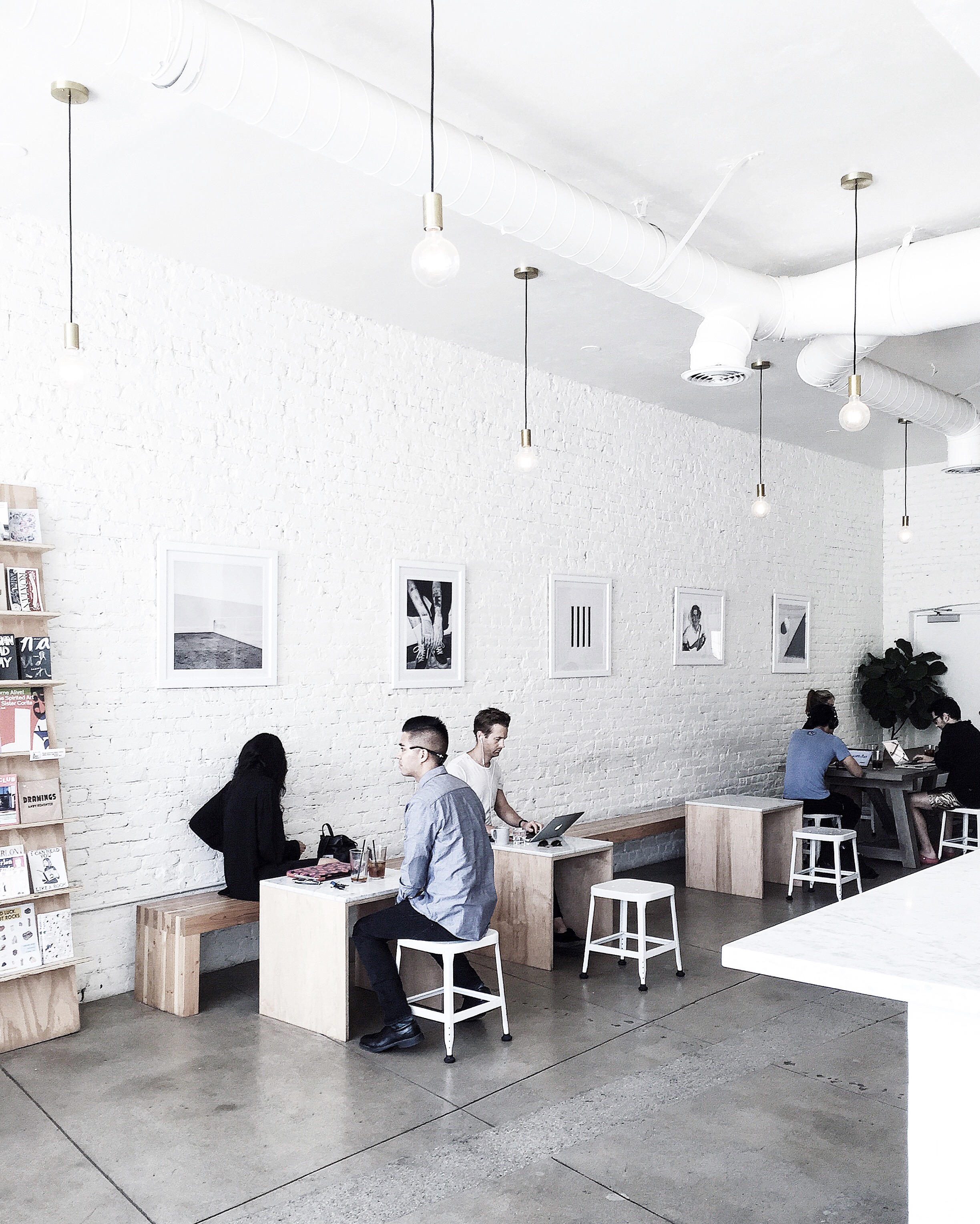 Whenever I'm out east of LA I have to make a few stops.  The cutest shops are out here, like Eightfold Coffee where we hung out for a bit.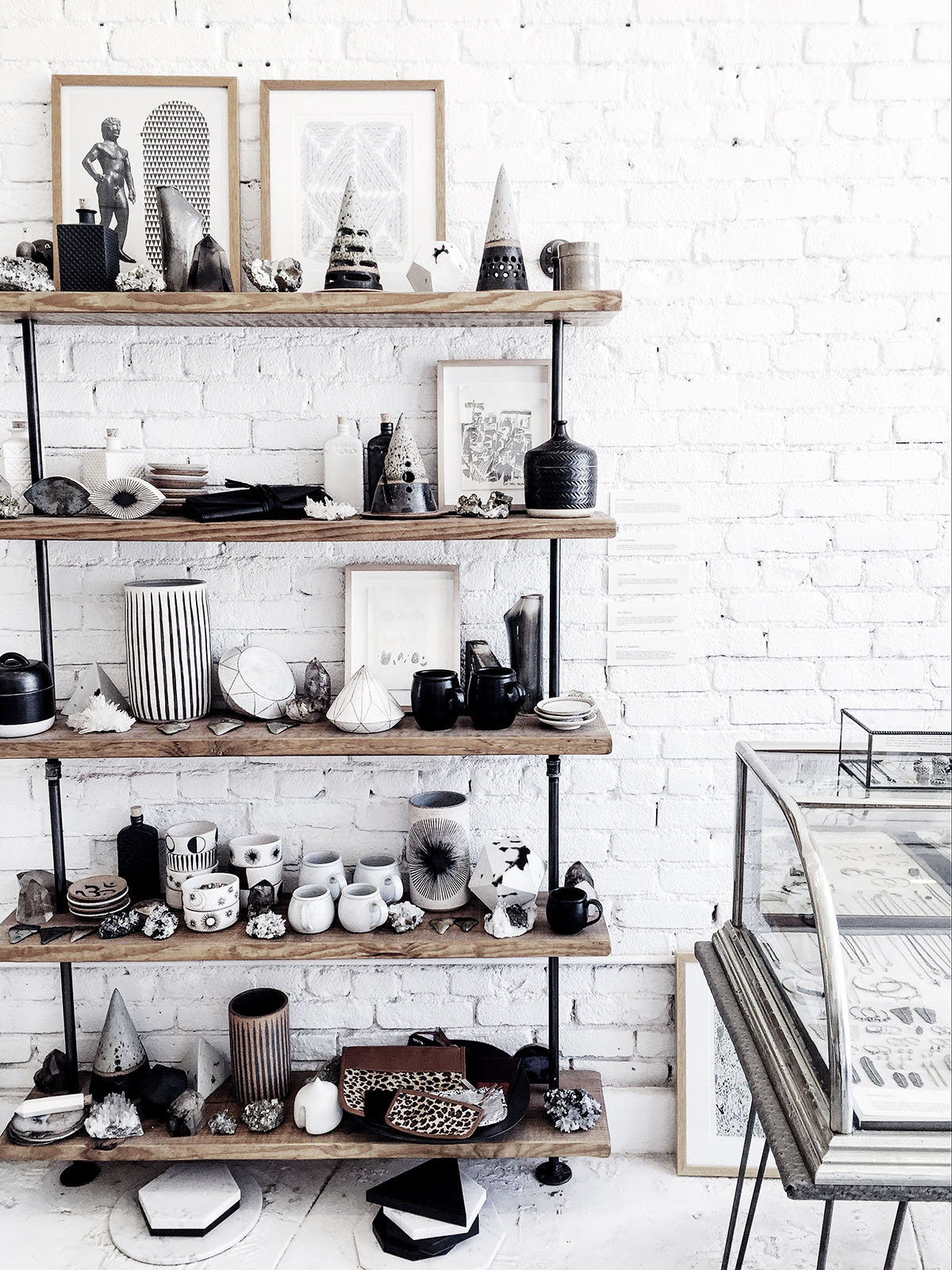 I also love stopping in Esqueleto which is right next door.  Tons of pretty things too look at in here, my favorite thing to do.