Is summer reading still a thing if you're not in school?  The difference now I guess is that it's entirely by choice??  Maybe it's the increased leisure time like quiet moments poolside or at the beach, but I get the inclination to read more during this season.  I also want to mention that the very idea of even making a bookmark supports that I keep it old school and read from paper.  Just a personal preference over e-readers!
I previously made some bookmarks out of cardstock and have since thought about coming up with a sturdier + modern version.  Also going along with exploring this month's Michaels Makers challenge of covering a favorite trend, I went with using two of my forever favorites: leather and tassels.
Materials:
–tooling leather
–leather lace
-suede leather
–ruler
-pencil
–cutting mat
–leather punch
–Rotary Cutter
–glue
–X-ACTO knife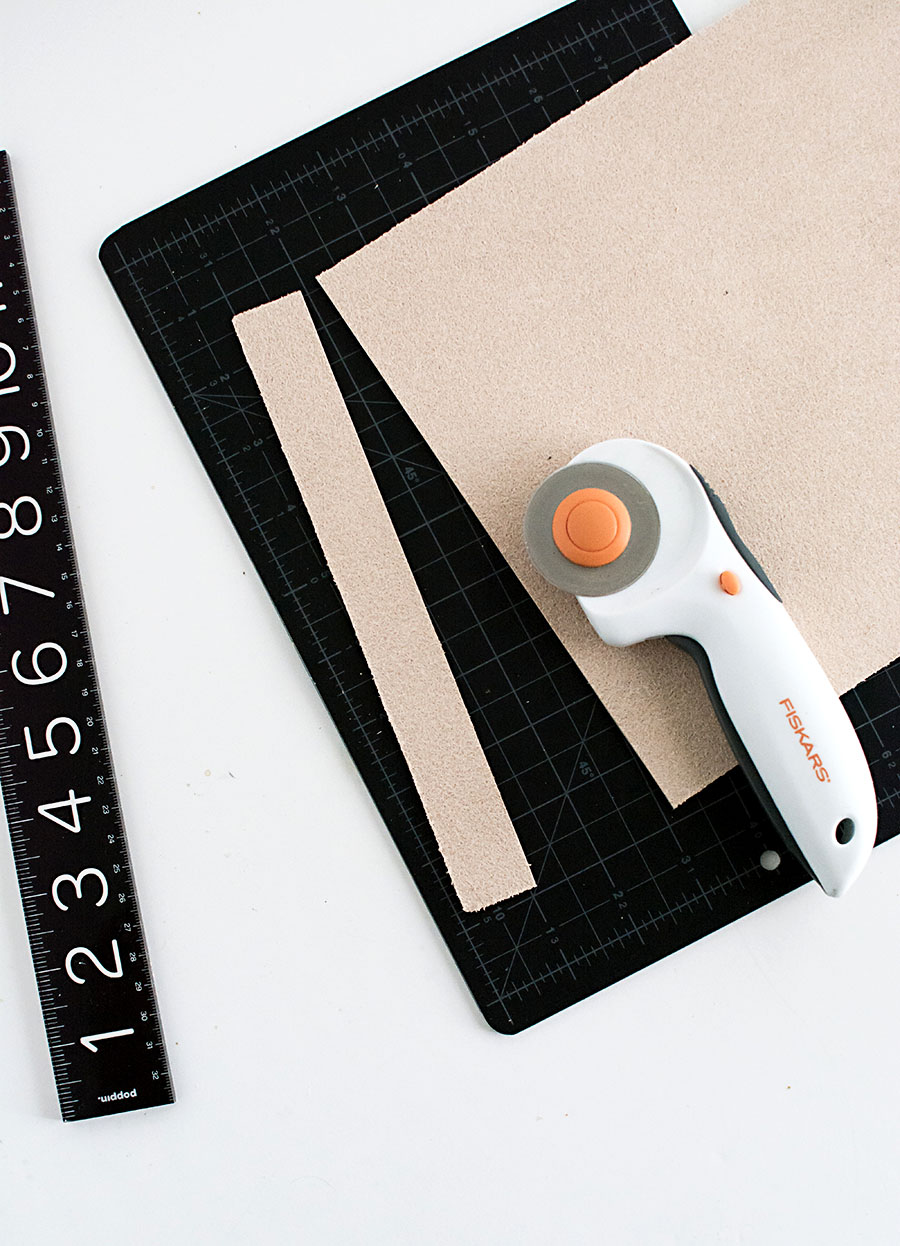 Working on top of a cutting mat, use the rotary cutter and ruler to cut a piece of leather about 1 inch wide.
About six inches down from the top, trace out measurements with a ruler and pencil for a flag shape.  Use the X-ACTO knife and ruler to cut along the diagonal lines.  You may need to go over the lines a few times to cut through the leather all the way.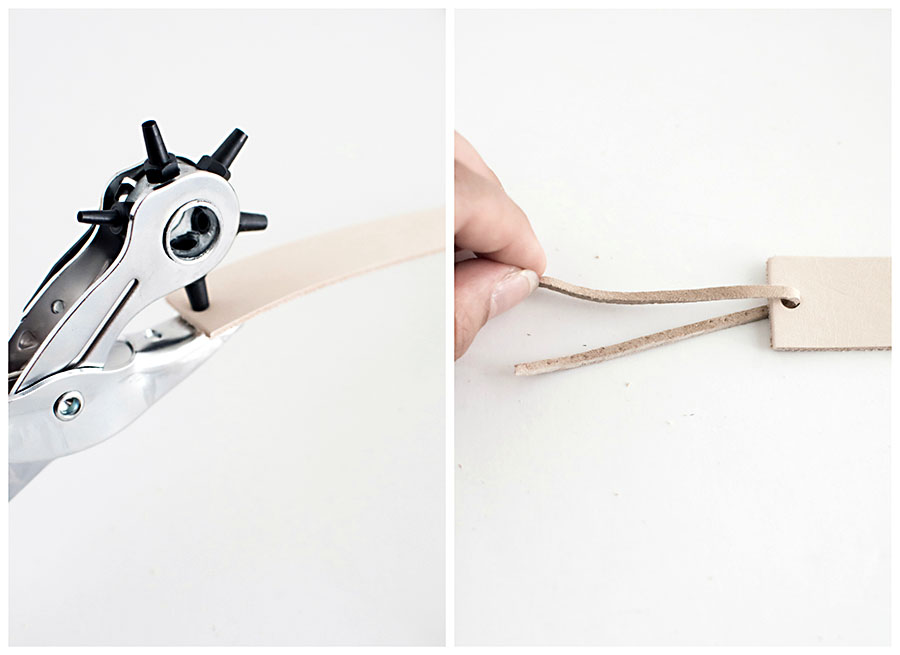 Punch a 4.5mm hole in the flat end side of the leather, then string a piece of leather lace through the hole.
Use the rotary cutter to cut out a 1×1.75″ piece of suede leather.  With the X-ACTO knife, cut lines down one side of the suede to create the fringe.  Again, you probably have to repeatedly slide the knife over each line to cut completely through.
Apply a line of glue down the non-fringed side of the suede, then place the suede lace on top of the glue at one end.  Roll up the suede like a burrito all the way, squeezing tightly and wiping off any excess glue that might ooze out.  Hold the tassel tight and let it dry a little before letting go and letting dry completely.
Ooo, makes you want to go and read something, no?  Much more than receipts or junk mail would, though I absolutely know I'll still use those when I'm not in a position to reach for this bookmark, ha.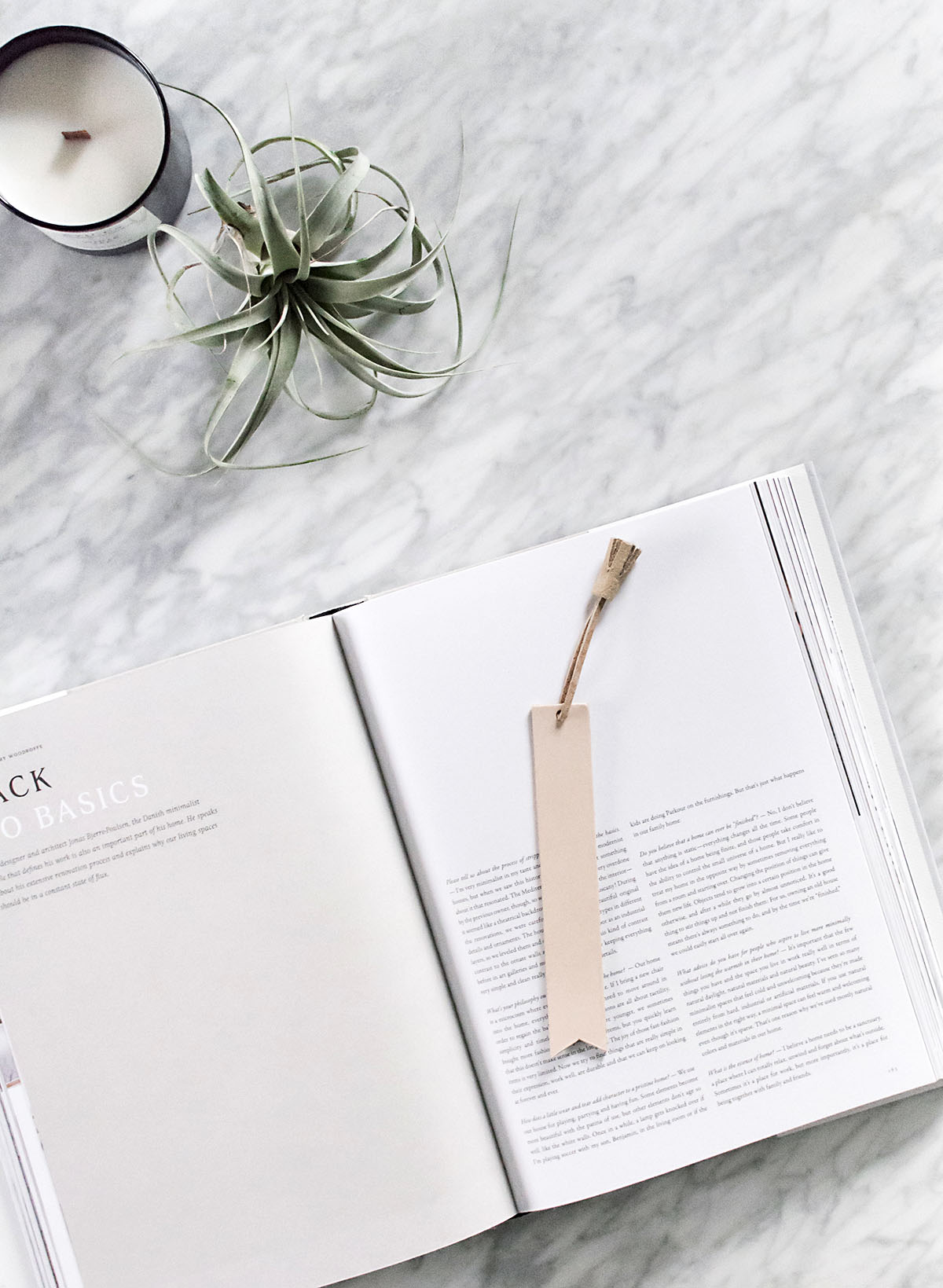 So it's another small detail added to my world of seeking simple and minimal design.  The little things do make a difference, I'll always believe that!
PS.
Check out the Michaels Blog for the trendy things the other Makers made!