Hey, it's a new monthly column!  One that I had wanted to do since last year and never got to it, and even when I wanted to do it last month I didn't end up doing it because I was too indecisive about the details (this post was supposed to go up last week but didn't for the same reason ha), but the general idea I'm going with is that this will be a very casual way to recap the good things that happen on a monthly basis.  I've felt for a while that I haven't taken enough advantage of the blog being a really good medium to hold memories and share some things that go on outside of what I post regularly.  So for any of you curious about getting a closer look, I hope you enjoy this!
I also hope this encourages me to document more of life, because I realized the only photos I take outside of the blog are ones for Instagram, which explains why most of the photos I had from February were ones I shared on Instagram, which is fine but I'd like to challenge that.  So maybe this will be a monthly Instagram recap sometimes, maybe not, maybe a test for other column ideas, or something else.  Let's figure it out together.
TRAVEL
We took a couples trip with 4 other couples-friends (is that the right term??) to Lompoc for a weekend, where we stayed in a barn and played games and played with animals.  It was a LOT of fun, even more fun than it sounds so long as you think it sounds like a lot of fun.  I didn't capture much of that part, but I did snap a couple of the stops we made on our drive up the coast.
Our car stopped at Malibu Farm for brunch and on top of the gorgeous design, it's located on Malibu Pier = amazing views.  I consider experiencing good food with good views an extremely favorite hobby of mine.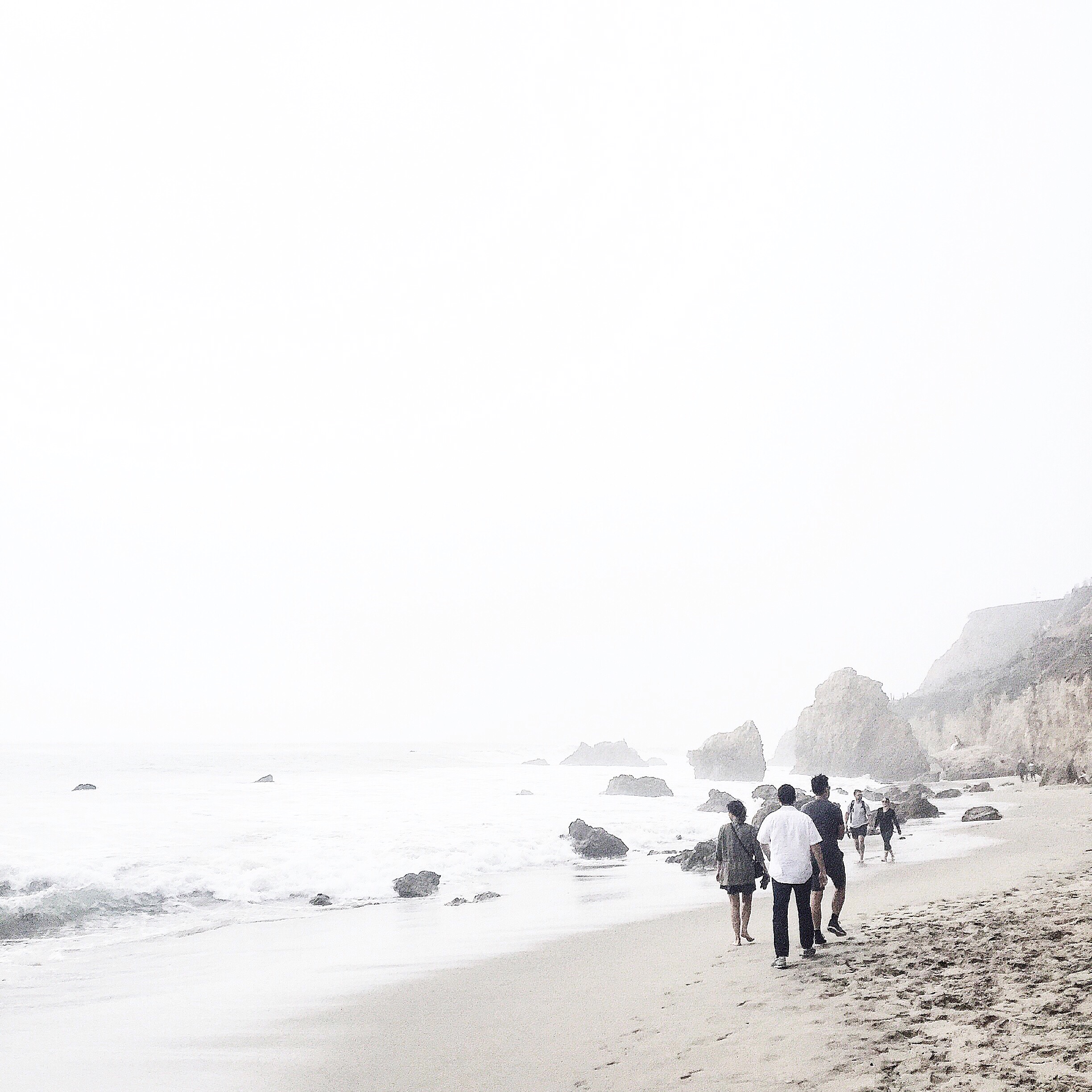 We also stopped at El Matador State Beach, which has really cool rock formations and caves, and that characteristic Malibu fog.  It's such a unique beach experience- highly highly recommend.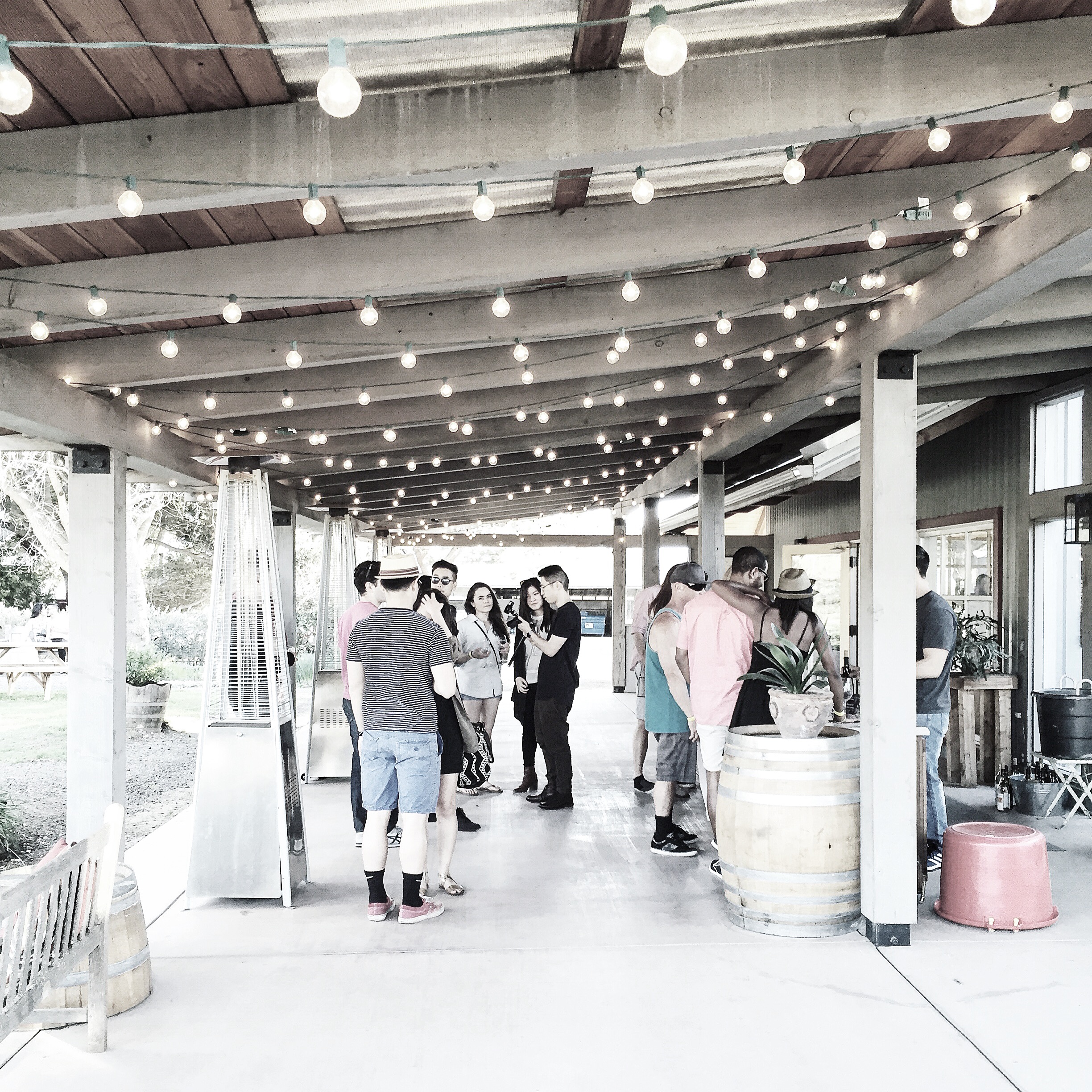 On the second day, we visited Solvang for a winery tour.  Buttonwood Farm was our favorite, and also happened to be the cutest (Coincidence?  String lights always win.)
HOME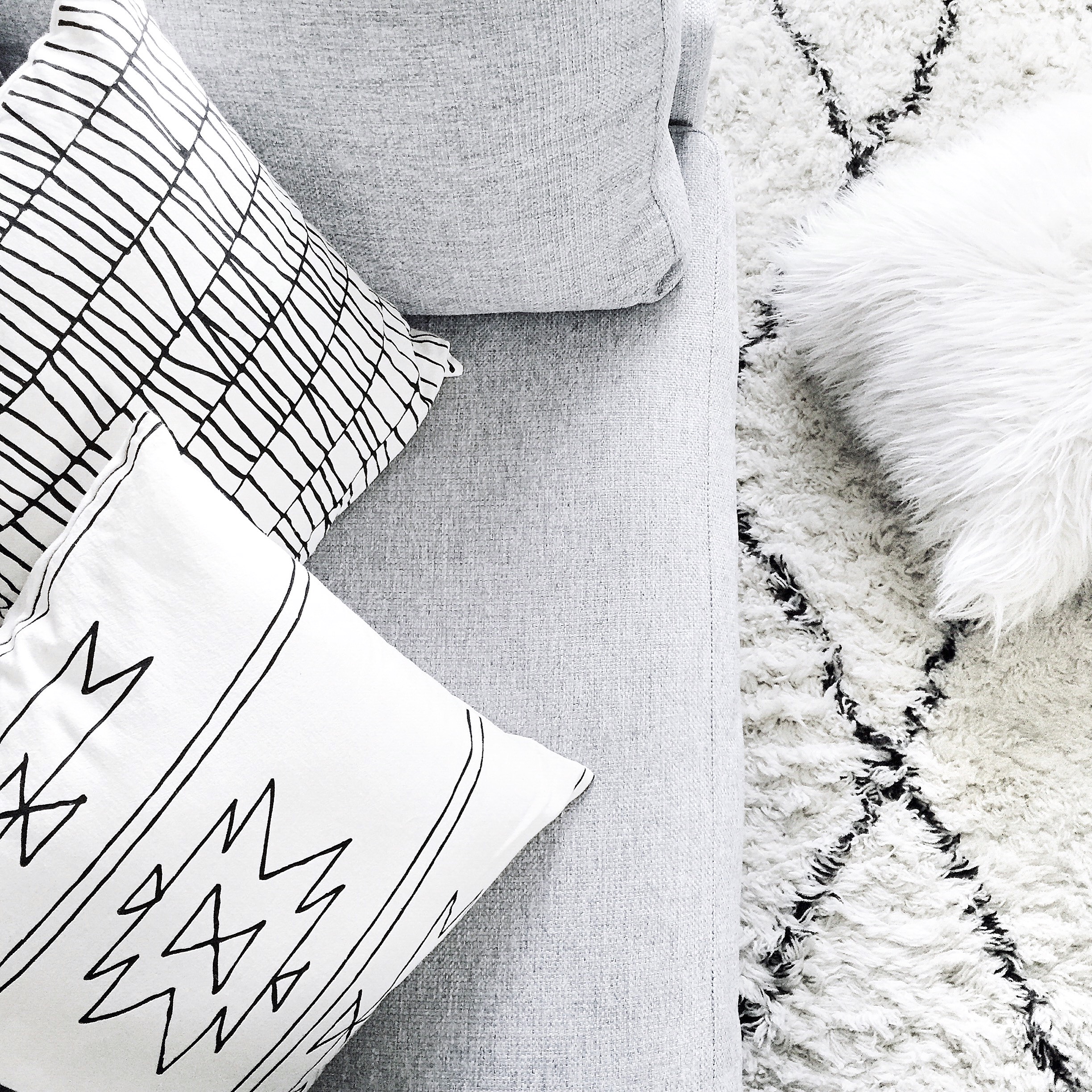 WE GOT A NEW SOFA.  Picking a sofa is tough, a decision that for us has taken almost two years, and prior to this one we bought a different sofa that from the second it arrived we knew it was wrong.  That was very upsetting, but it led us to getting this one, which is perfect.  It's also the biggest thing that's been holding us back from making progress on living room changes, so now I'll be able to share all that soon.  I've said that a lot before, but seriously, it's happening.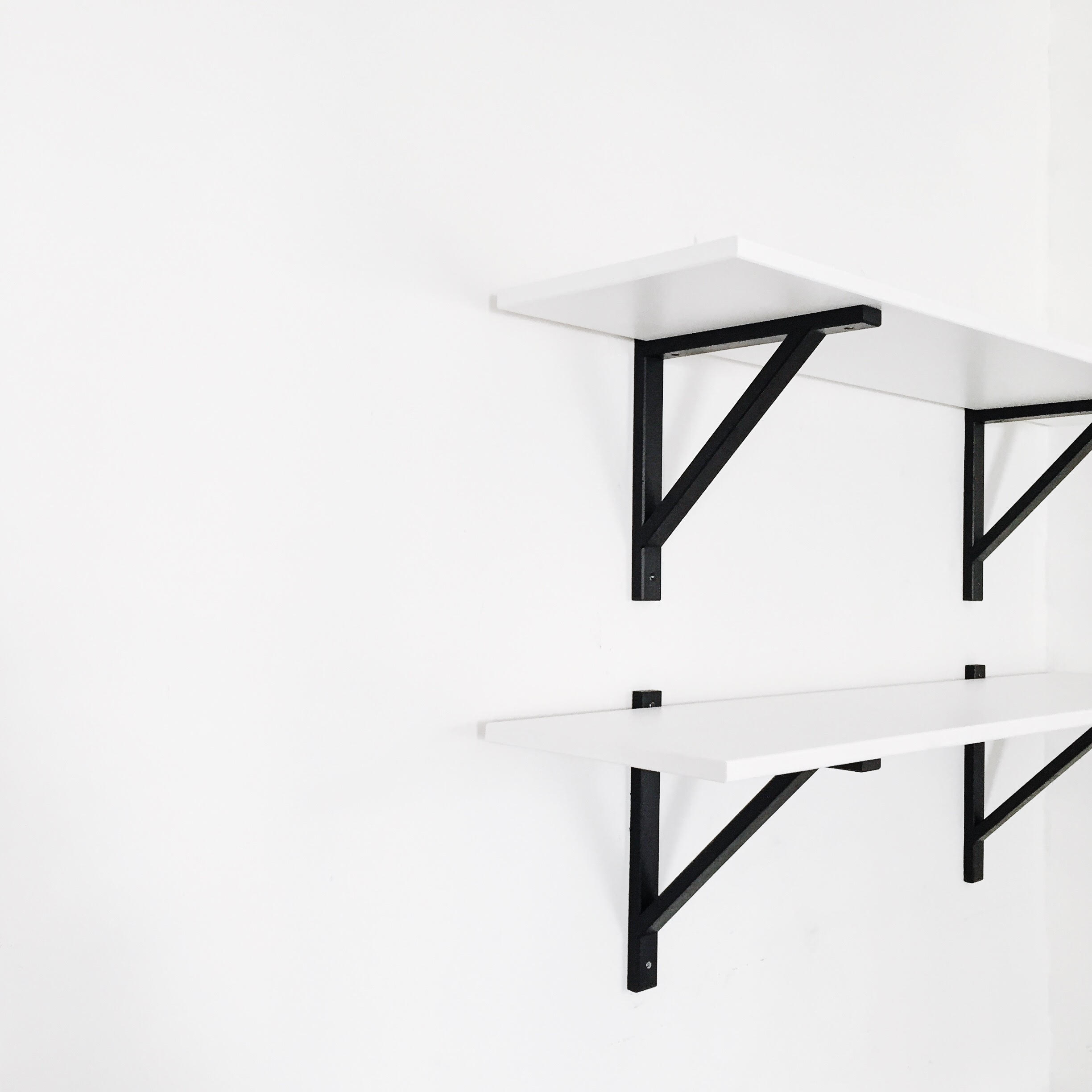 Part of the living room is my work space, which you've maybe already seen the progress on those changes.  I mentioned in a previous post that I was considering updating the shelves to the String System, but that changed once I figured out how expensive the String System is, I mean damn!  So instead I kept the brackets I had before and painted them black, then replaced the black shelves I had before with white ones (all IKEA).  This alone changed SO MUCH, and it didn't cost much at all- victory.
WORK
I ran a flower crown workshop for a private party of 80 peeps celebrating a baby shower, which I super enjoyed not only for how much I love playing with flowers, but because all the people were so lovely.  This is work that I don't do very often since I keep it to word of mouth, so it makes it even more fun when I'm able to share a craft face-to-face with people.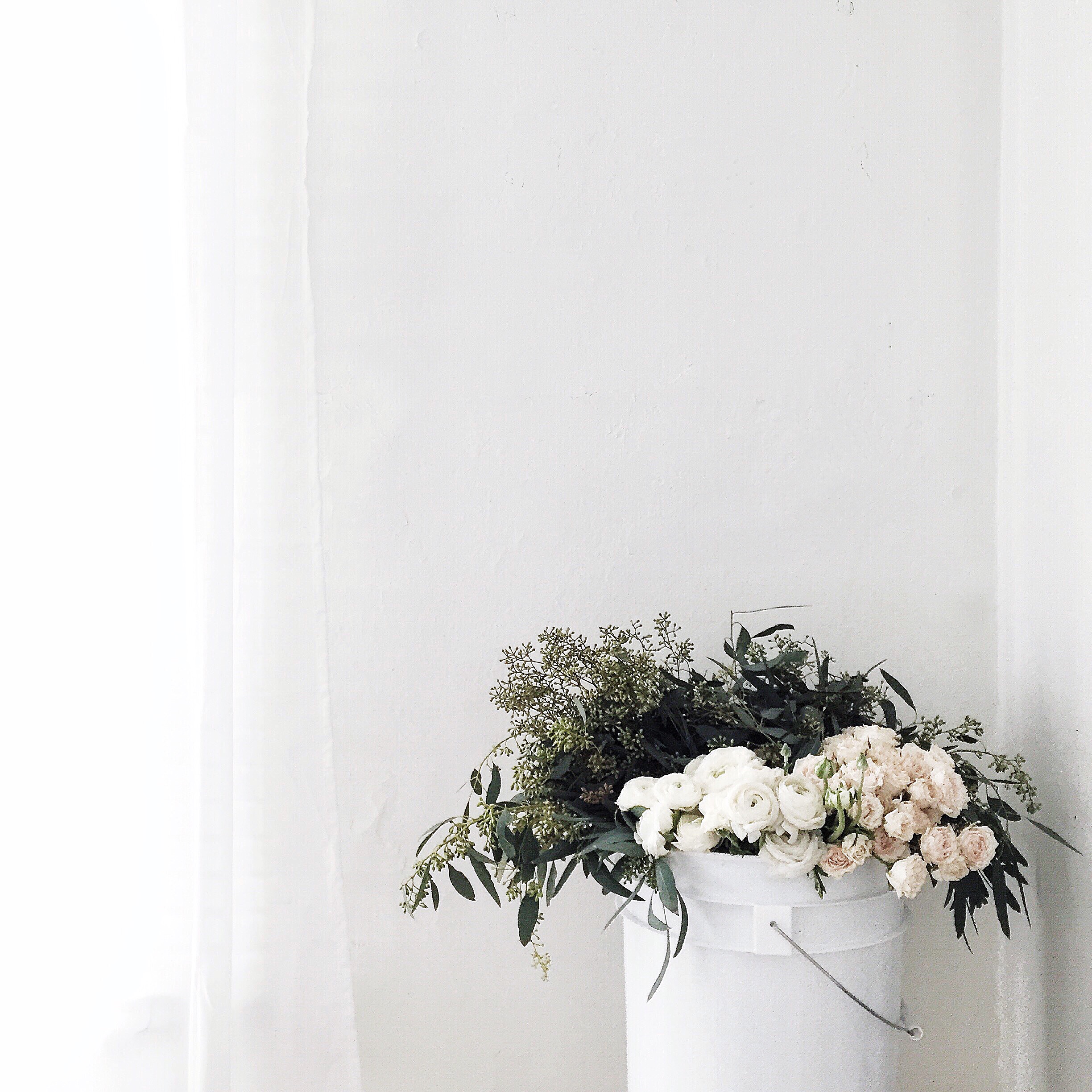 The theme of the party was pink and blue since the mother chose not to know the gender of the baby until it's born (no one does that anymore, huh?) so she requested a pink/red and blue variety of flowers in addition to neutrals.  The neutrals bucket was my favorite, and also the most popular among the ladies, which is per usual in my experience.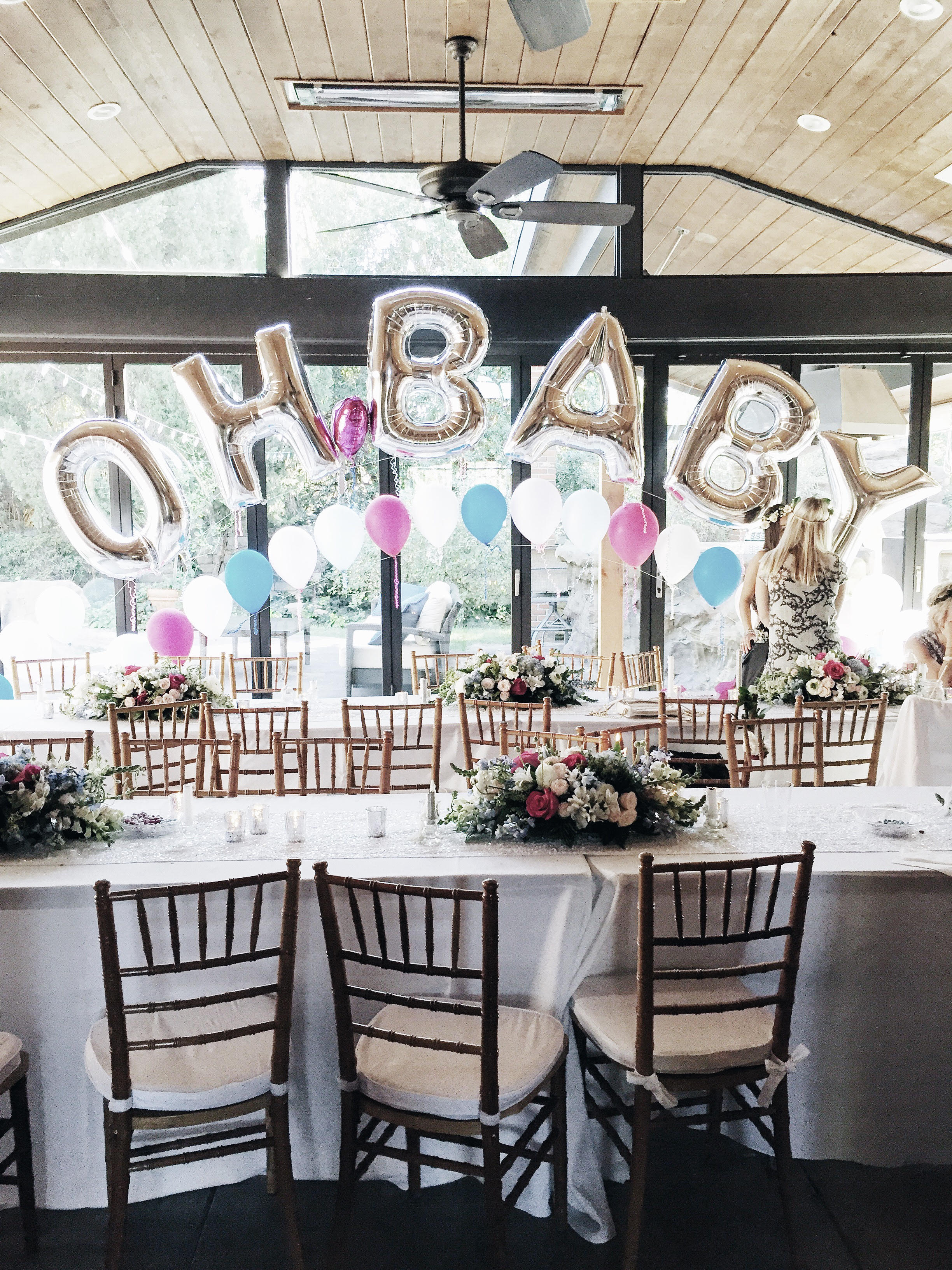 This was the only shot I took at the party because as the bartender there described it, it was like I was working the drive thru window at In-N-Out.  It was total non-stop for me for three hours, but seeing everyone love their flower crowns was immensely cool.  It also helped that the party was very pretty, and that the bartender had my back and brought me food and a bloody mary SO NICE.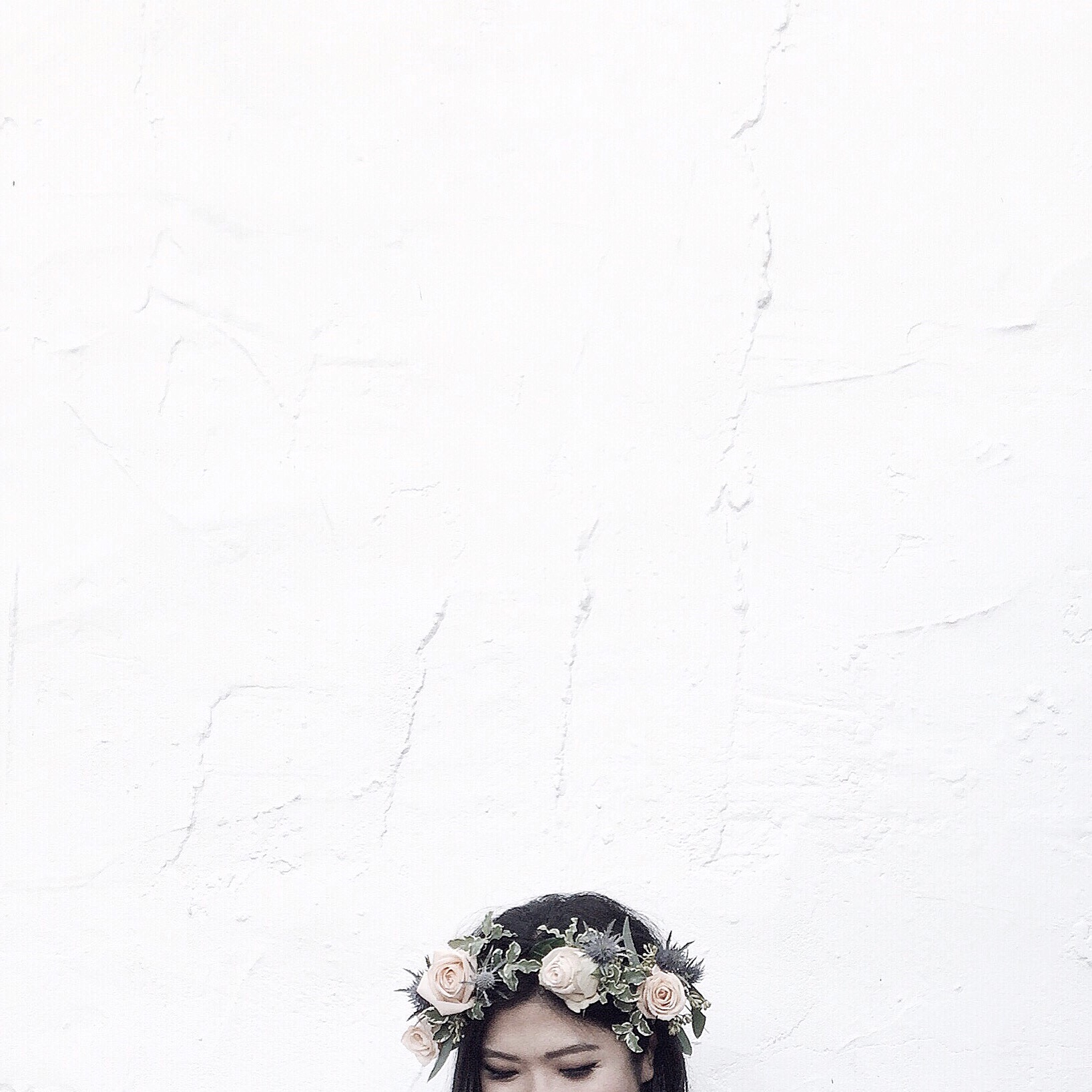 I didn't make myself a crown at the party, but I came home and noticed that the flowers I had were pretty much on their last day, so I quickly put this crown together because I was still on that high, then had boyfriend take a photo of me wearing it so that I could eventually post it on (YUP) Instagram.  Give it up for Instagram boyfriends <3.
Some really good highlights from February I'd say.  Complete honesty, I fear that a less exciting month might discourage me from talking about it, but I think having to write about them will force me to see the good in a lot of smaller things, too.  This definitely helps with my goal of daily gratitude (wrote a little about that here) and will be a good way to document how there's a lot more that goes on than sitting at the computer all day to blog, even though that's all I can remember sometimes!