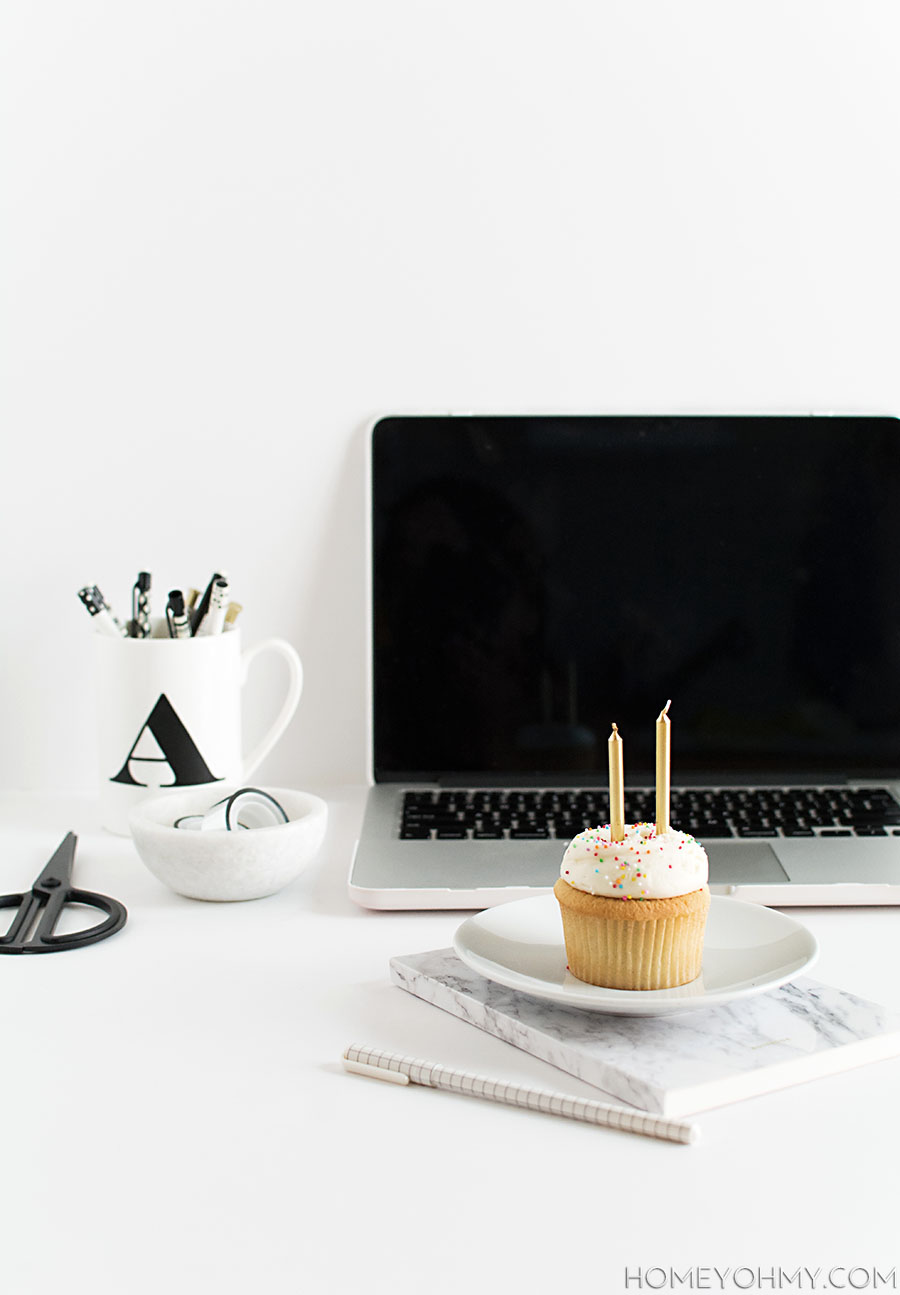 Guys.  I made it through my first two years of blogging.  !!  I feel like jumping, laughing, and crying at the same time.  It's been a crazy couple years of many sacrifices, amazing opportunities, meeting lots of really cool people, and most of all, proving to myself that I'm capable.  I never knew this blog would become the greatest and proudest thing I've ever done.
Forgive me for the cheese I'm spreading all over this.  I'm constantly battling moments of self-doubt about everything, and though I've justified it as a "tough-love" way of motivating myself, the real motivation, largely, comes from you guys showing up.  Your loyal support is what keeps me going- for two years now!- and I could never say enough about how important you are to me.
On this second blog birthday (it was actually a week ago and it totally slipped my mind until after the fact, oops, but I'll get it right next year), I'm thinking mostly about how you guys are a really big deal, and I want to improve on serving you better, on how to bring more joy, creativity, insight, inspiration, fun, and beautiful things to your life.
So then it became clear: I've never formally asked you guys how you're doing here, or how I'm doing so far.  As I try to plan out improvements and new ideas, it's completely necessary that I hear directly from you about what you want to see and what I'm wasting everyone's time on.
I hear from many of you via comments on the blog or social media, but most of you I have never heard from.  Whichever group you fall into, I need you to take a few short minutes to fill out this anonymous survey to help curate the content you see here on the blog, and to be part of the first ever Homey Oh My! reader survey (don't you want to be cool??)  I definitely understand these things can be a pain, but the value of your feedback is so incredibly high that I'm hoping you'll give me the honor of getting to know you better and hearing your opinions about this blog.  Please! :D
If there's anything you don't want to answer, just type a random letter under "other" or in the text box, no biggie.  You are of course free to leave comments below this post about any of this, or about anything, always, whenever.  I love hearing from you no matter what.
Thank you so so so much for filling out the survey below, and simply for being here, especially as I pass this blogging milestone.  I'll do a follow-up post with results and answer all the questions you ask in the survey (it's the last text box) .  Thank you from the bottom of my heart <3.