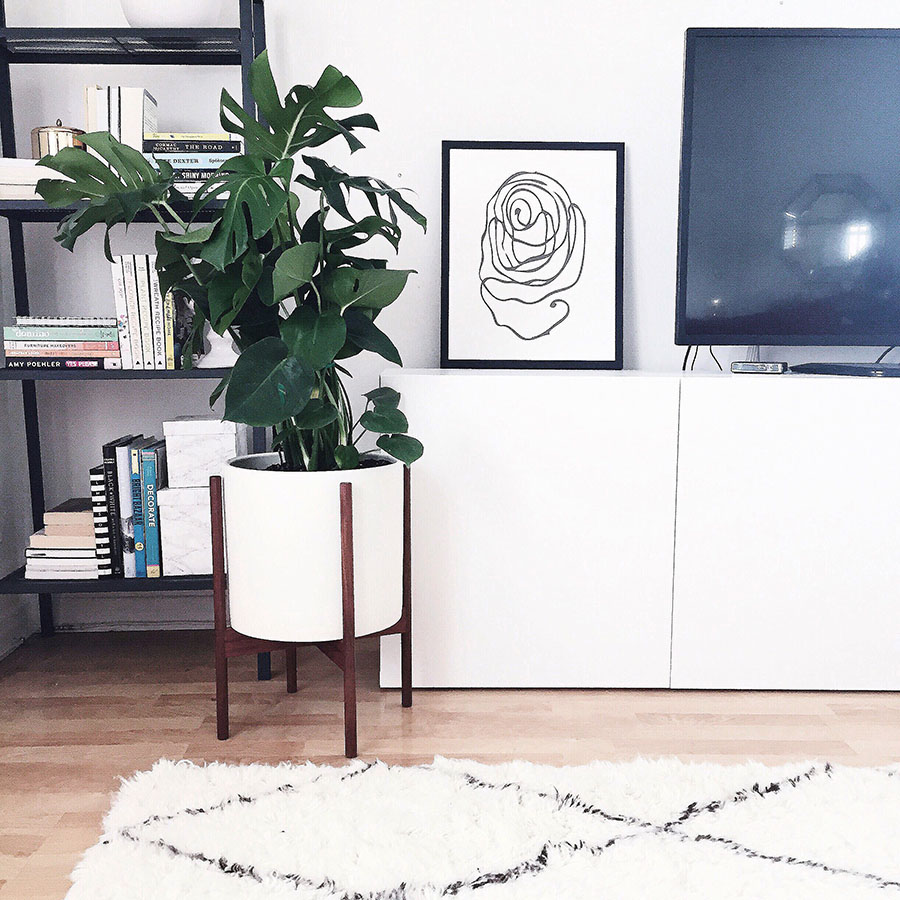 Yesterday on Instagram I shared this little peek at a couple living room changes, and already things are looking so. much. better around here.  Even though everything else outside of this shot currently looks like I've been burgled, I'm seeing the light!  I said it before and I'll say it now: if there's anything I learned about decorating a home, it's to take your time.  Rushing decisions, like I did the first two months we lived here, will result in many regrets and Goodwill donations (although the latter is not a bad thing).
OH, and it's Labor Day weekend!  Really pumped to be celebrating a bunch of birthdays and going on a couple staycations.  Hope you guys have relaxing plans over the long weekend as well.  Make sure to come back here on Tuesday for a special celebration <3.
This home tour.
Gotta make a cute camera strap one of these days.
A favorite IKEA hack.
Just a gorgeous collection of colorful and patterned goods.
These DIY magnetic leather bookmarks are so cute and so smart and I love them.
Mmhmm, always looking for new desk accessories.
An all time favorite beauty product that I haven't been able to find in stores anymore which makes me scared that it's being discontinued D:
K another home tour. I'm diggin the dining chairs.