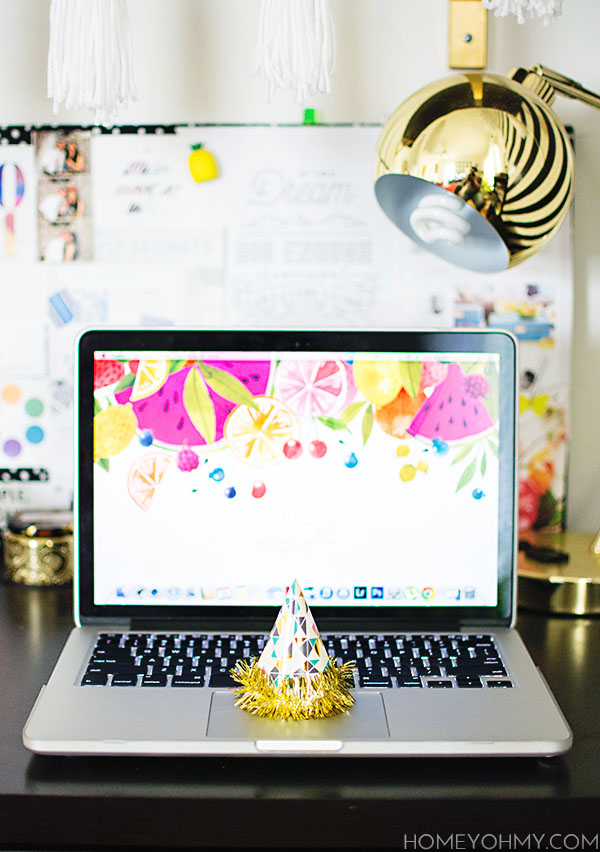 We made it!!  One year of blogging!!!  Fastest year of my life, wow.
Today is a little bit past the one year mark from my first blog post, but it marks exactly one year from the day I went live with my blog and sent an email to all my friends to ask for their support, haha!  Seriously, I did that, and I will never forget how much it meant to me to have their encouragement, and still today.
One year ago today, I remember being a nervous wreck of excitement and fear over the launch of this blog.  I barely slept, I'd forget to eat, I poured everything I had into planning, making, and learning for the growth of this blog (I've chilled out a LOT since then, thankfully).  As terrified as I was, I knew that all meant this would be worth striving for.
Through this entire experience, I can say I've gotten pretty good at recognizing fear as an opportunity.  Every time I pushed through fear, I never regretted it, because good things always came out of it, whether I realized it immediately or later on.  The fear is absolutely still there today, everyday, over a lot of different things, but I've learned that it can be a sign that something great is about to happen.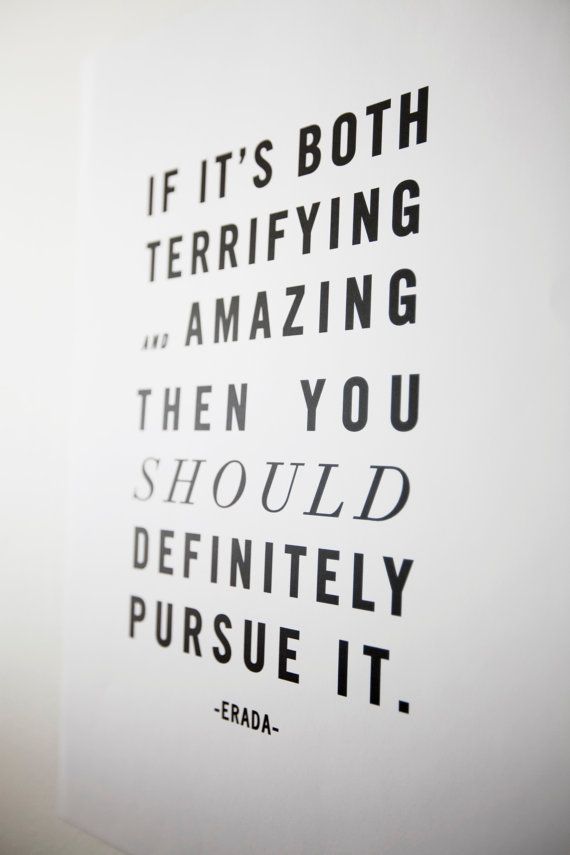 The goals I had initially set for this blog were just to stick with it for the long term, to get better at putting myself out there, and to feed my desire to keep learning and growing.  What I got in return for achieving these goals was exponentially more than I ever could have predicted, which is why pursuing this blog was the best decision I ever made.  I kicked fear right in the ass.
So I thought I was going to go through and talk about all the things I learned in my first year of blogging and everything that made it so wonderful, but instead I'm just going to focus on the biggest one of them all:
One of the greatest things you can do for someone is to let them know you appreciate their work.
I've never met a blogger that didn't *freaking love* getting comments on their posts, and I now know myself just how much those comments can be that extra push to keep believing in what you're doing, which is everything.  I didn't know this that well back when I was a silent admirer of other blogs, but now that I do, I've become a lot less reserved about showing my appreciation and enthusiasm for anything and everything, anywhere, in both blog world and in-person world, because through you guys, I've grown a bigger heart of gratitude.  For real.  That, in and of itself, is just a happier way to be, and nothing has taught me that better than this blog and you guys have. <3
---
Here's the fun part.  As a small gesture of how deeply grateful I am for all of you, I'm having a top secret giveaway for…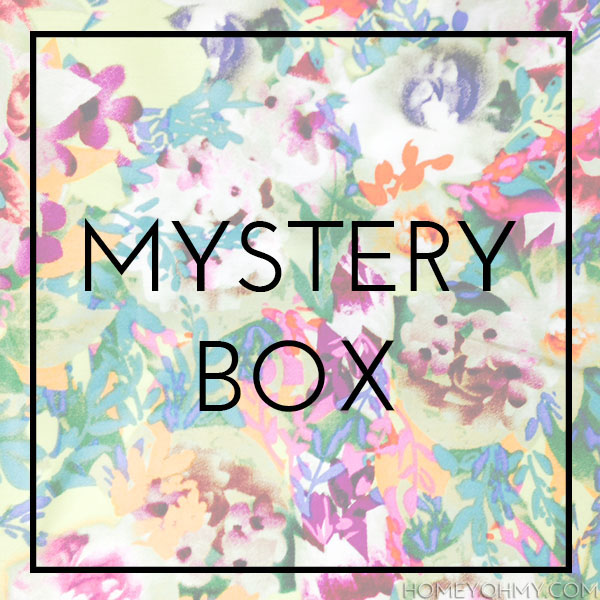 A mystery box.  HOW.  FUN.  Filled with a few of my favorite crafty and decor things, all brand new, hand-picked and purchased by me, and the details of which I am withholding from you so that if you are the lucky one to receive it in the mail, it will be like opening up Christmas presents.  I don't know about you, but receiving gifts in the mail is a very rare occurrence, so I'd love to say thank you in this fun and personal way that hopefully gets you as excited as I am :D.
I want to keep this casual and intimate, so I won't be promoting this giveaway anywhere, and to keep in line with that, there will be NO Rafflecopter widget.  Let's all let out a sigh of relief.
To enter the giveaway, all you have to do is leave me a comment telling me:
1) How did you first come across Homey Oh My!?
AND
2) What's your favorite Homey Oh My! project/post?
I LOVE hearing from you guys, so I'd be delighted to hear your answers.  One winner will be selected randomly and emailed in a week, some time next Friday the 12th!
After you leave your comment, go and leave a few more comments for your favorite blogs out there, or let your friend know she did an amazing job planning your last get-together, or tell your coworker you love her new haircut.  However small it may be, spread the love whenever you feel it.  It will be so appreciated.
Love you guys <3.
*UPDATE*
A winner has been selected!  There were 39 valid entries and using random.org, comment number #21 was selected which was…  Jessica!! Here's her comment: