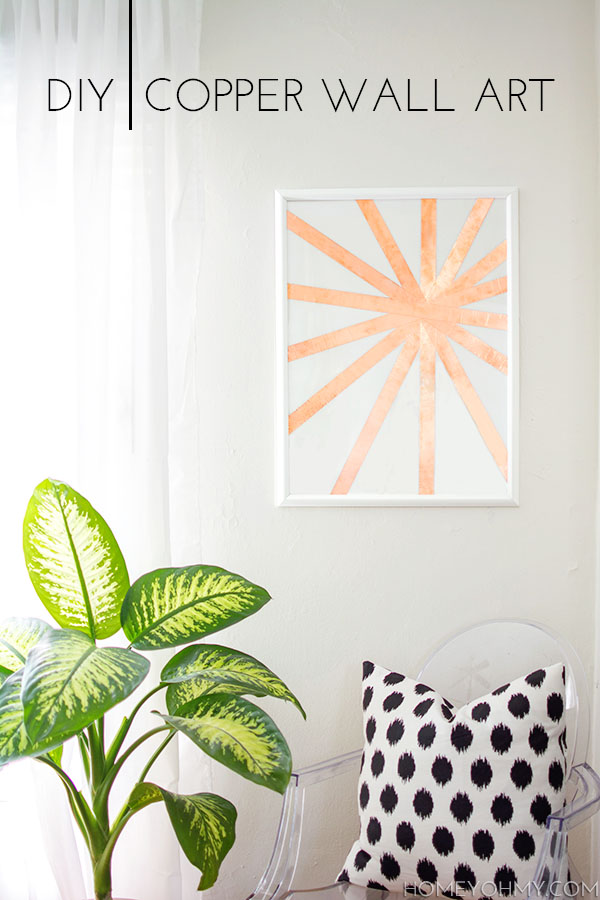 Before we get started, I need to say THANK YOU for all the sweet comments you guys left on my blog birthday post!!  It's been amazing reading through them and knowing how much you guys are enjoying being here, which makes my heart soar.  I wanted to go through and respond to each comment, but then realized that would clutter up the "entry" aspect, so decided against it, but hopefully all of you are reading this and know how overwhelmed with gratitude I am for all your love!  That post is going down in my book as my favorite, because reading through the comments will be my go-to pick-me-up forever.  You guys are the best!!!!!!!!
Ok, blah blah blah, I'll get on with it.
Wall art project number two!  Although I will say, I'm really liking the way it looks here in this corner, so much that my original plan to have it go on my future gallery wall is probably not happening anymore.  So while this isn't going towards project gallery wall, I still feel the need to to share with you how crazy easy it is to make this chic copper art.
The inspiration, very simply, came from wanting to use this copper tape.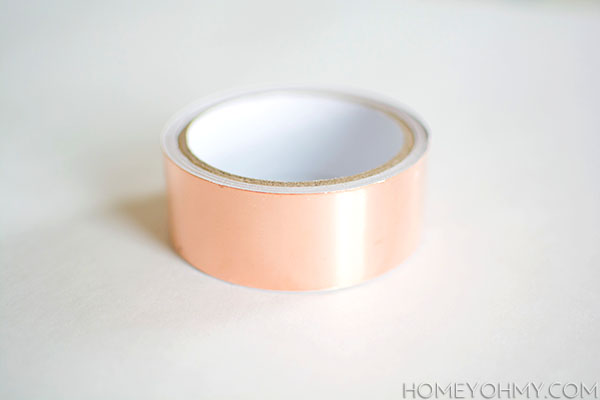 It's been hiding in my closet for almost a year now, which is what happens with most things I get without knowing at all what I want to do with them.  I always trusted the idea for this tape would hit me eventually, and in this case it took me a year, ha!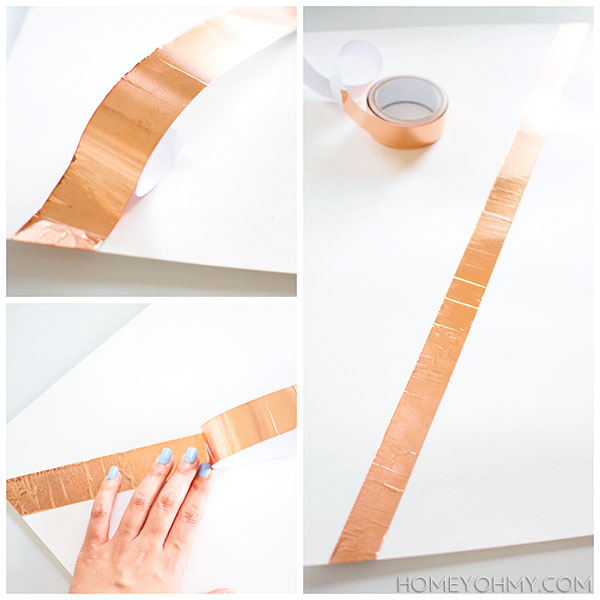 I traced the frame insert onto poster board, then cut it out to act as the canvas.  For the copper tape, I peeled of the backing just on the end of the tape and wrapped it over the edge of the poster board.  While peeling off the rest of the backing, I slid my hand over the copper tape to stick it onto the poster board diagonally like so.  I repeated this all around in a radial design, making sure each strip of copper tape intersected at the same point.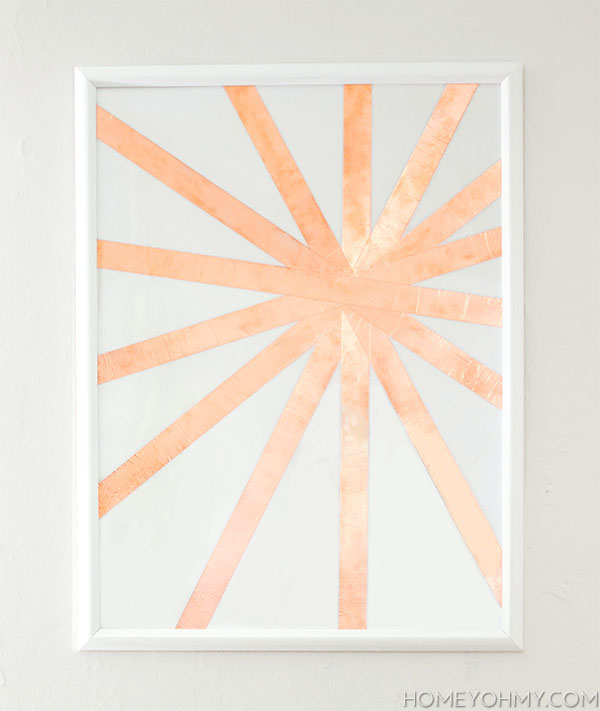 Easy, right?
A couple notes on using copper tape:
Wear gloves.  I didn't realize it at the time, but my fingers were making fingerprints on the tape, which are visible at certain angles, but still I would have rather avoided this.
The tape is very delicate, making it impossible to preserve the perfect sheen it has while on the roll, so it ends up having the look of copper leaf, which I like!  If you are looking for even texture though, copper tape will not achieve that.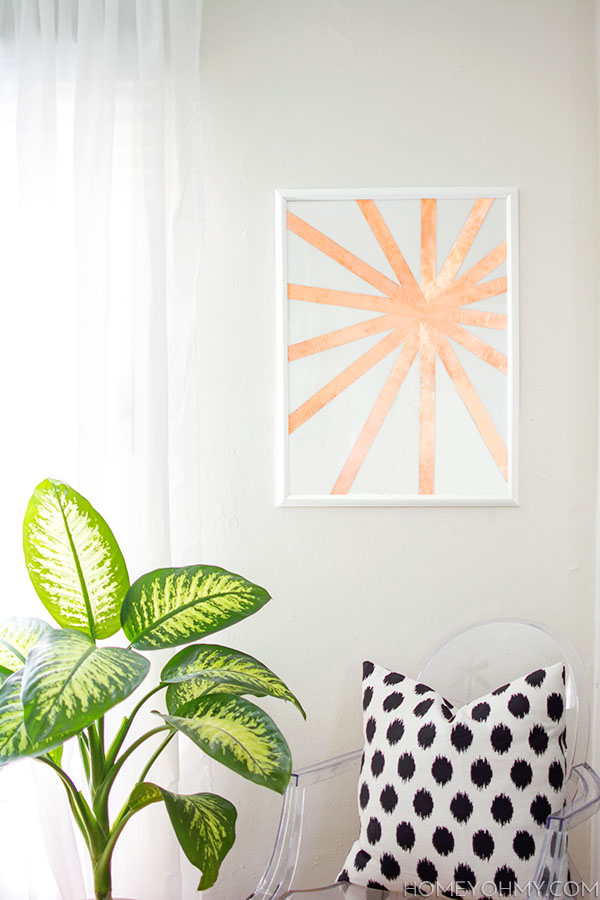 I was thinking about the Japanese sun when I was creating this, and when I showed it to my boyfriend he said hey it's like the Japanese sun.  I guess it's an abstract, copper take on that!
How soon-to-be-fall appropriate, too.  Seems like I've favored copper a lot this year and I see myself using a lot more of it this fall.
More wall art to come, guys.  This gallery wall is taking a lot longer than I wanted, but I'd rather have it that way if it means it will turn out just the way I want it to.  Do I even know anymore what I want it to turn out like??  I'm feeling more and more antsy to get it done, but I know that rushing these kinds of things is exactly what not to do.  Then again, sometimes you have to put a cold hard deadline on something or else you'll spend forever trying to perfect it, right?