I haven't done one of these posts just talking about a design or trend in a whiiiiiiile and I kinda miss them, so here we are!  It's interesting for me to see where inspiration can come from, and when I catch on to a color scheme, pattern, fabric, or even a piece of furniture, it can spark ideas or push me to incorporate it into my own style in some way.
Grid patterns are hardly a new thing, and because the design is so simple and graphic, it's never going away.  Recently I've been noticing the pattern a lot in fashion, and it made me want to take a look at how it can dress the home.  It's definitely a popular pattern in Scandinavian and minimal designs (LOVE both styles), but especially a black and white color palette essentially means it can go anywhere (LOVE both colors).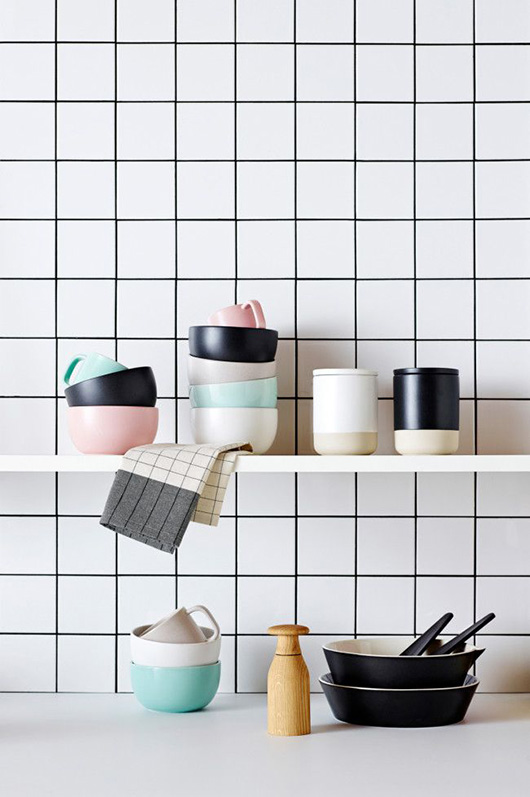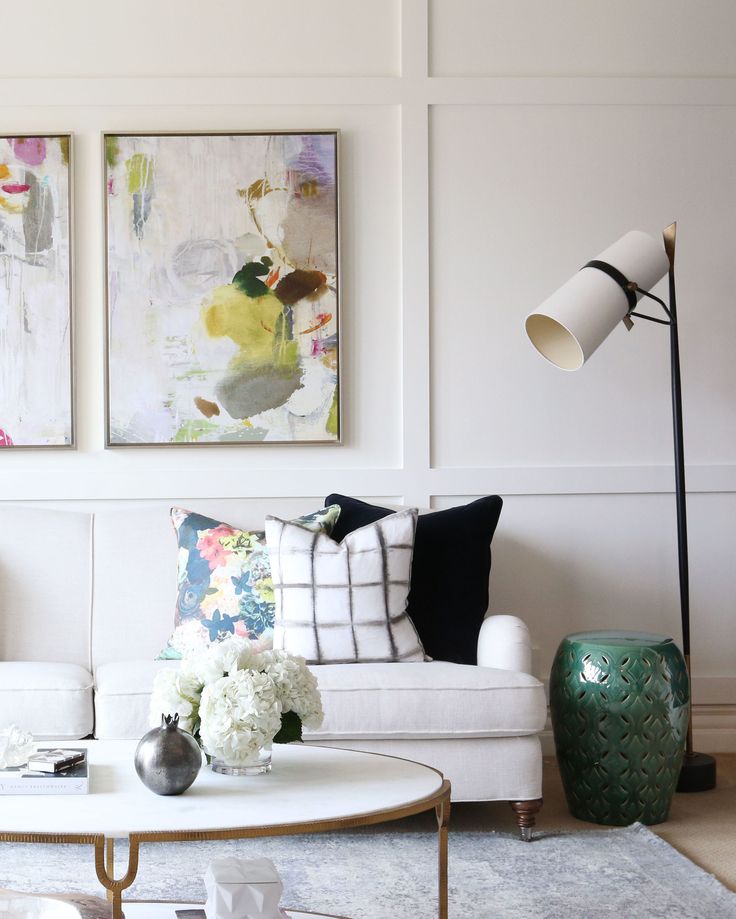 I'm obsessed with this shibori grid pillow and how it fits in so well with a more traditional living room.  Really I'd love to just have this entire room.  That continuity with the grid wainscoting though daaaaaang.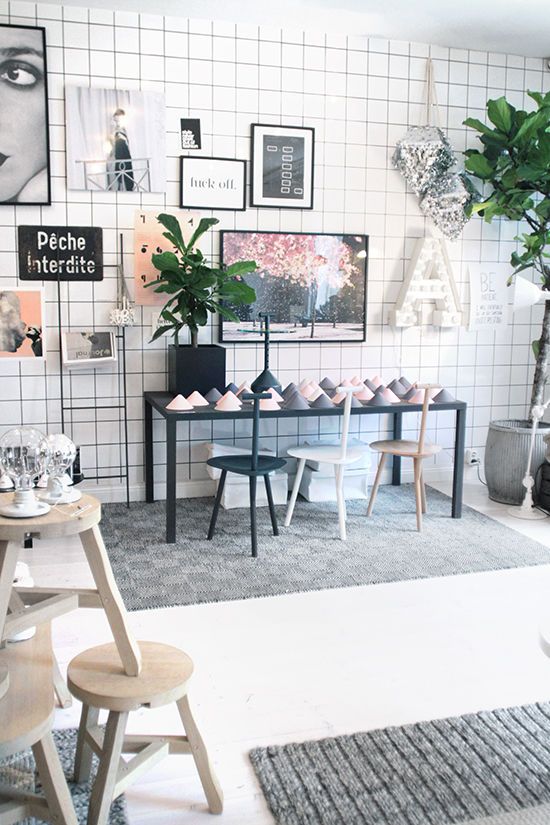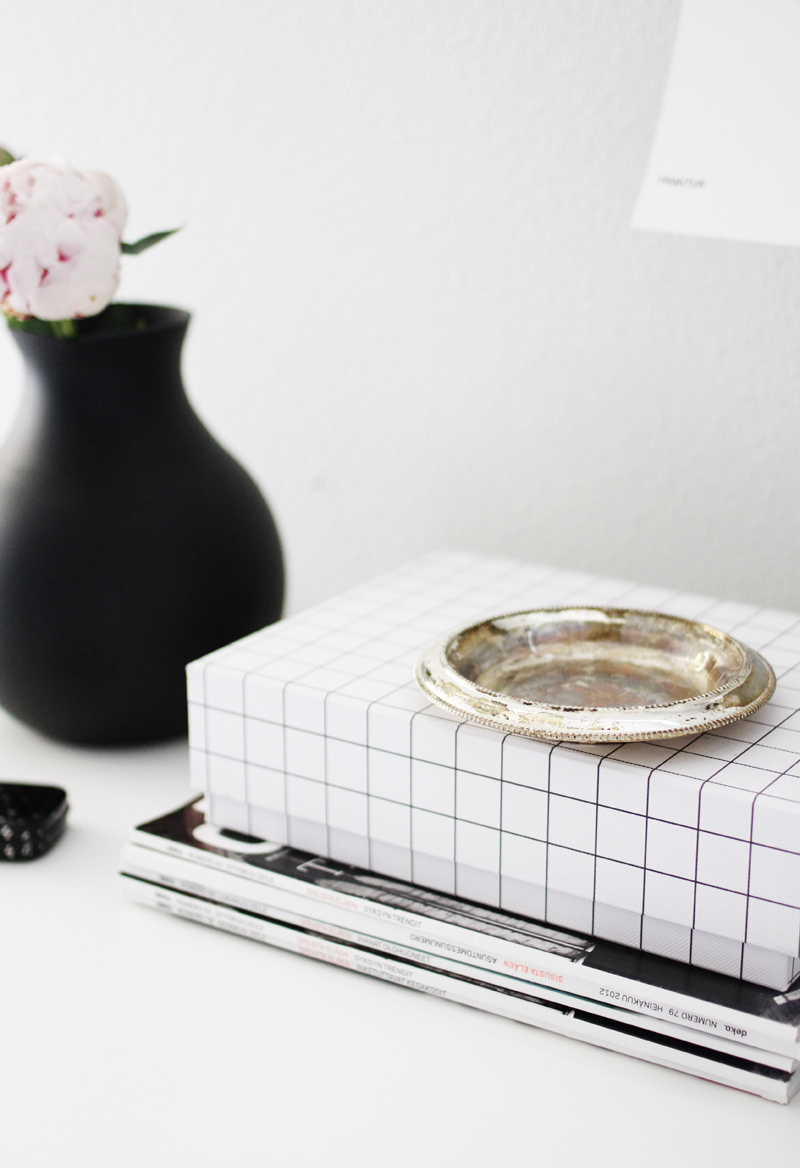 A box hasn't excited me this much in a long time, and I'm really into boxes.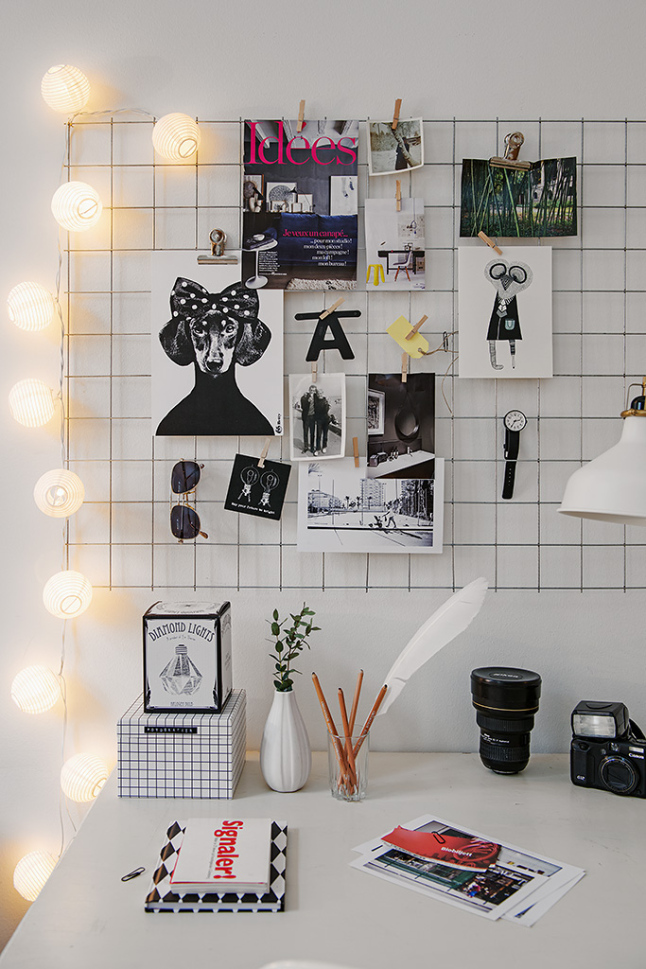 Iron mesh organizer/moodboard… Love this for a work space, and so cute to have to hang things up with clothespins., amiright?
I gotta do something with a grid pattern.  The urge to create is strong on this one.  Are you feeling it?  Is this your jam?  Got a favorite one of the bunch here?