I gotta let this one out, guys- I've been stressed as hell lately.  With this being the busy season for entertaining, collabs, and trying to get ahead with projects for the holidays, I've been scrambling to put up posts for this blog until all that madness is revealed.  I guess it's not much of a surprise to me that as a result, I haven't been as present in everyday moments as I'd like to be.  I frequently find myself worrying about the next thing and what's after that, and we all know what they say about how worthless worrying is.
At the heart of it all, it's a very exciting time.  I'm just trying to remind myself to do things out of a place of fun and lightheartedness rather than a place of worry.  So I'm entering this weekend with plans for sleeping in, hanging out, and refreshing myself for all the fun stuff ahead, and maybe crossing off some items on an ambitious to-do list :P.  Until then, there's always so much inspiration out there to put a little more juice in our creative thinking hats.  Here's some stuff I've been loving lately.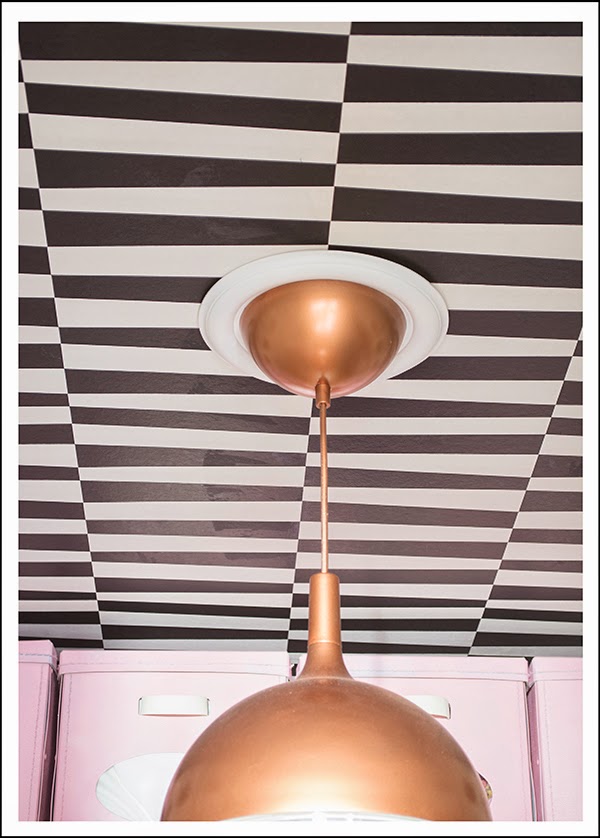 Julia from Cuckoo 4 Design revealed her closet makeover, and I LOVE the way we she used this wallpaper on the ceiling.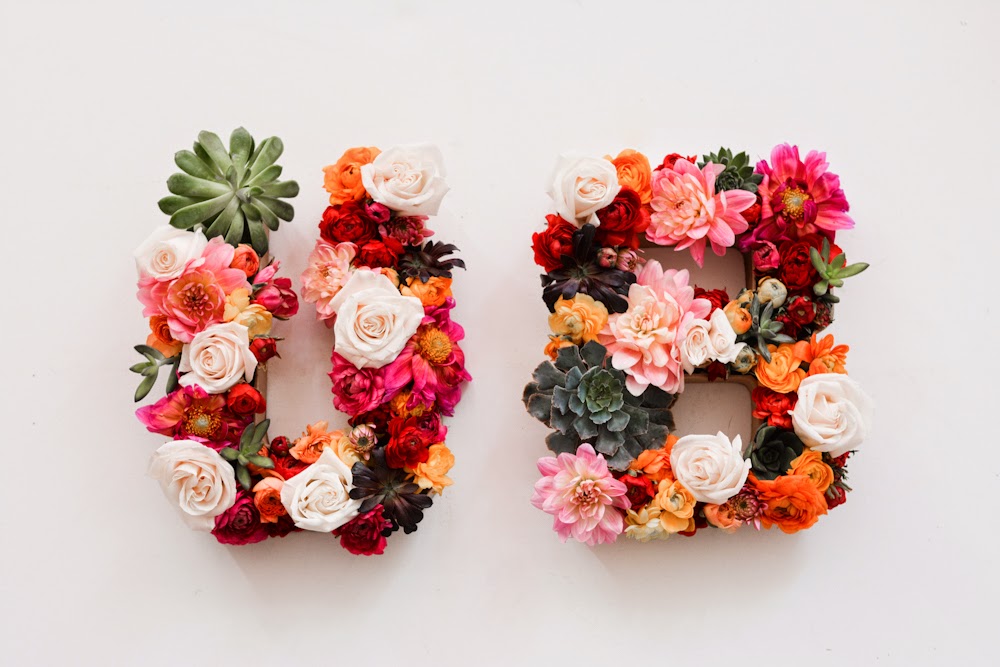 Fresh flower and succulent monograms from SwellMayde.  How could I not mention this one?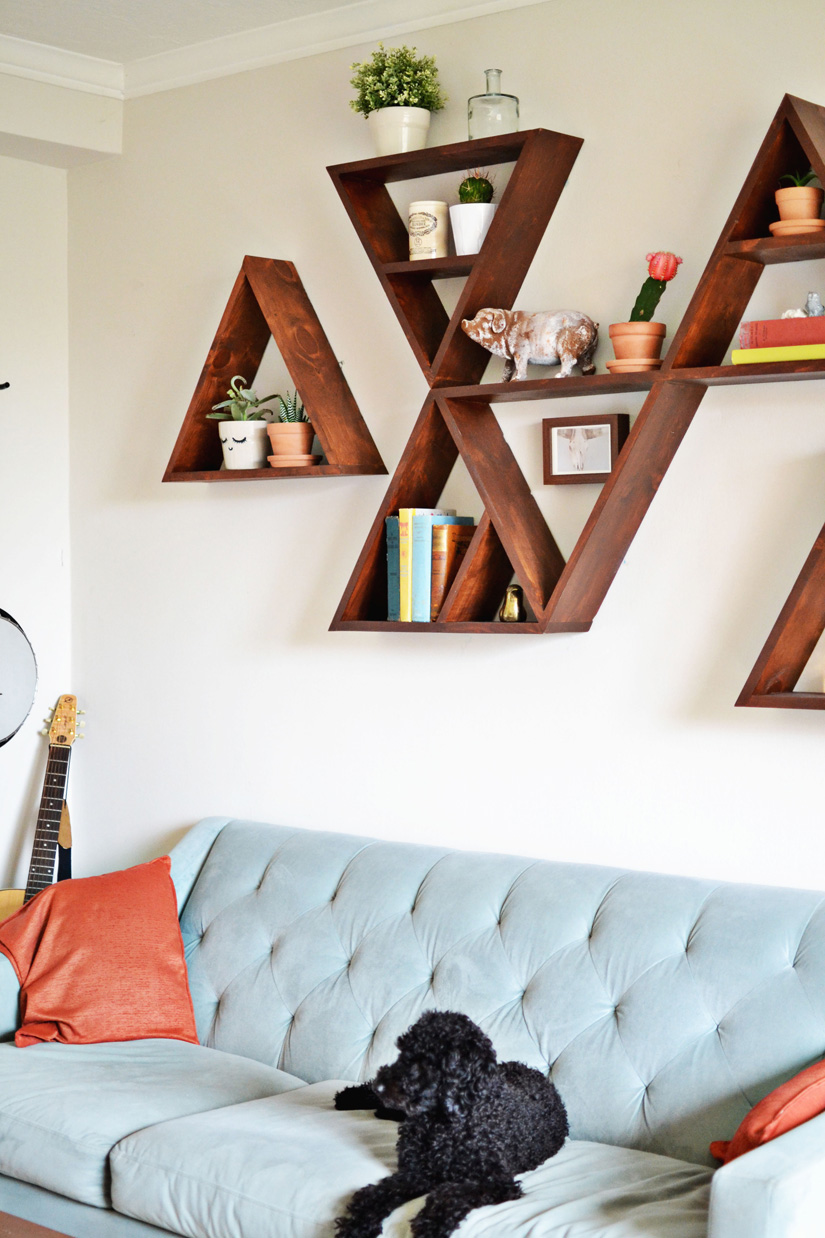 Whimsey Darling built these beautiful triangle shelves filled with charming little knick knacks.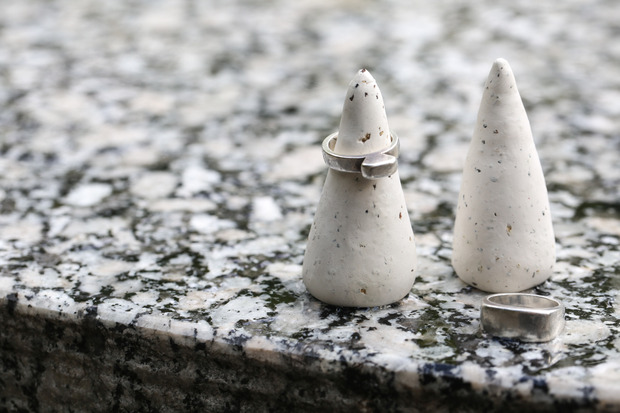 Such a unique and simple way to make ring holders.  I was taken aback by the peculiar way that For the Makers created the black specks!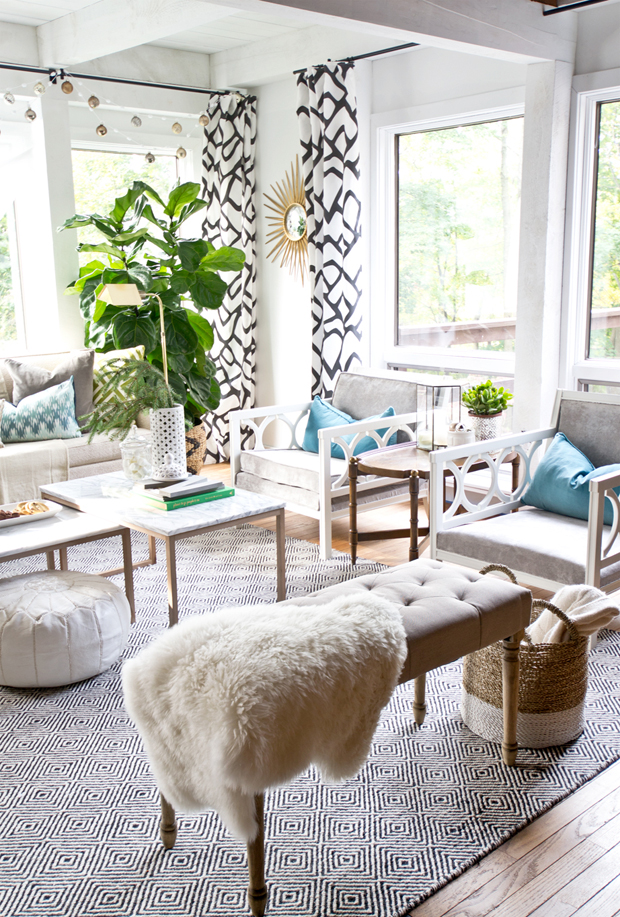 Sarah M. Dorsey.  This girl can do everything.  She shared her living room reveal and of course it's nothing short of amazing patterns, textures, and designs.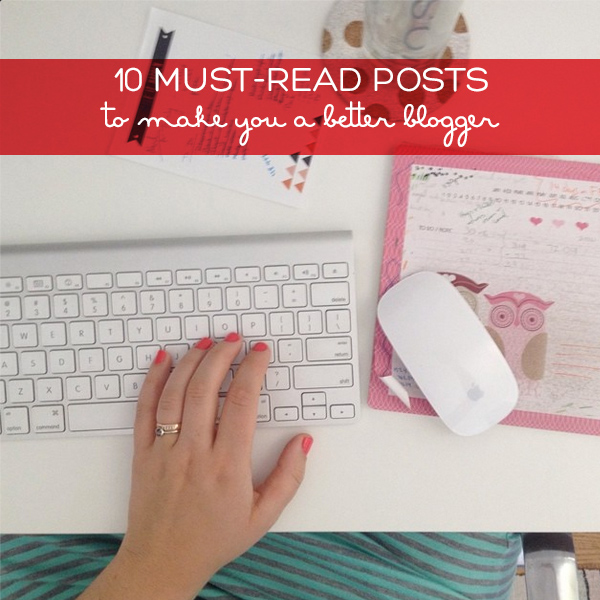 Tan from Squirrelly Minds compiled a very helpful list of blogger guides ranging in a variety of topics.  I went right to the one about blog taxes (ughhhh I don't wannaaaaa).
Happy browsing, happy weekend, and see you guys back here for a new post on Monday <3.