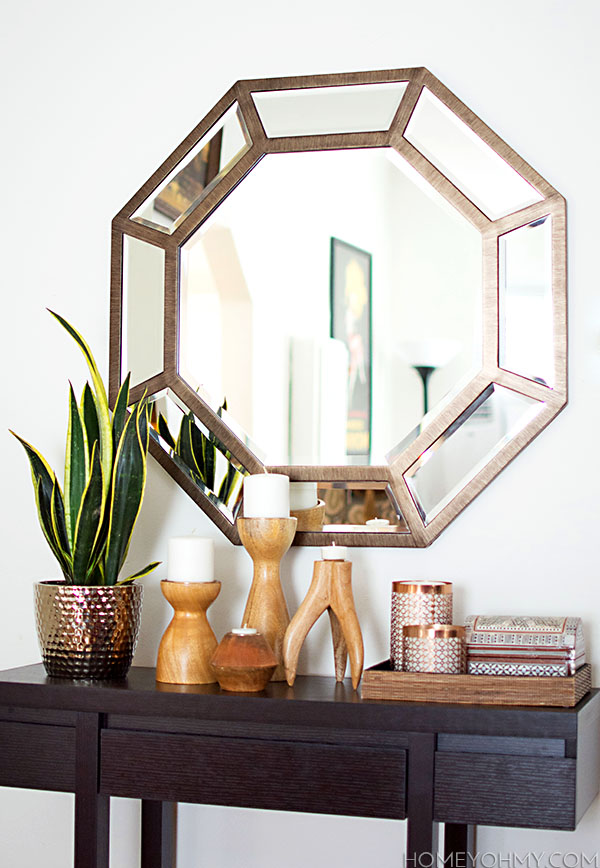 I do this thing where I clap my hands profusely while screaming when I really like something.  That's what I did right after I hung up this mirror.
This little "entryway" set-up has always been a little confusing to me.  It's actually just a tiny space between two doorways (a little awkward), and being that it's the closest thing to a mantel I have, I regularly change it up and it's the first place where I express my decor moods for the changing seasons.  Something about it always felt off, though.
I only figured out what the problem was when Kenroy Home generously offered to send me a couple items and I came across this beauty of a mirror, and that problem was this- the mirror I previously had was too small, which is funny to me because the mirror I had previously to that mirror was small too.  I had replaced that one with a slightly larger starburst mirror that never felt right, but I couldn't put my finger on why.  Now I know.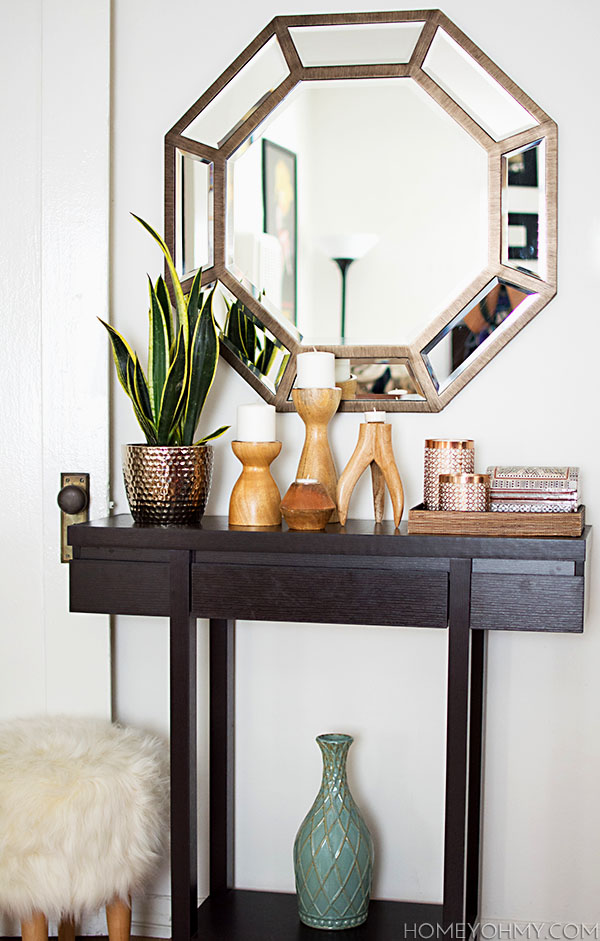 A bigger mirror, guys.  I love the impact of the size, but even more is that I love the clean, simple lines of the octagon shape.  I'm also realizing that the starburst mirror I had before was too busy and I'm much preferring the simplicity of this one.  A complete light bulb moment.
Another area I had been struggling with was the lighting in the bedroom, and more specifically I've been searching for the perfect pair of nightstand lamps.  While I love this pair of lamps and was so excited about them because they would fit in with the monochrome palette going on in my bedroom, I'm not so sure they ended up working out for me.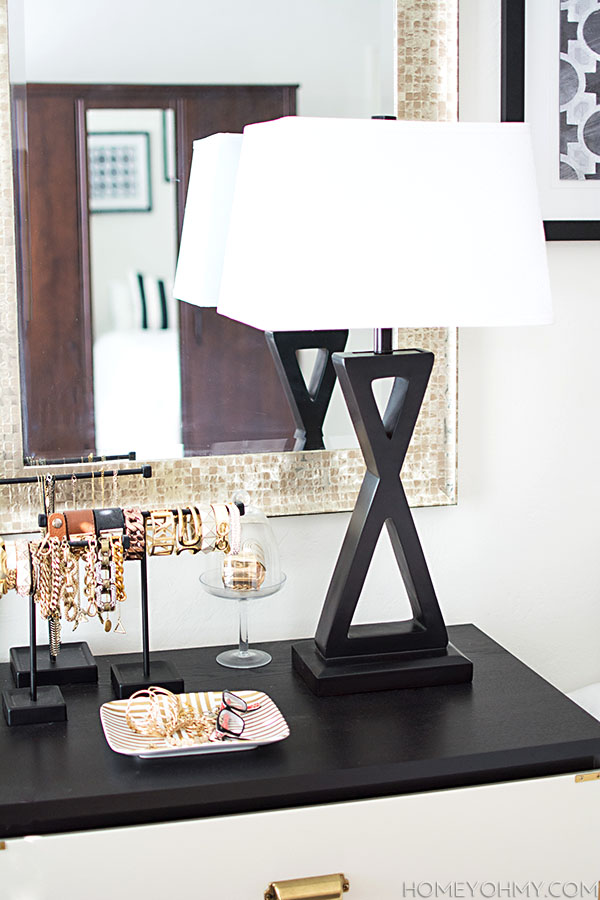 I thought these lamps would look about 2/3 of their actual size in this space, but once seeing them on top of our dressers, I immediately felt that their size was too overpowering.  They compete with the mirrors above our dressers too much, so I think if those weren't there, these lamps would work much better, but alas, the mirrors aren't going anywhere.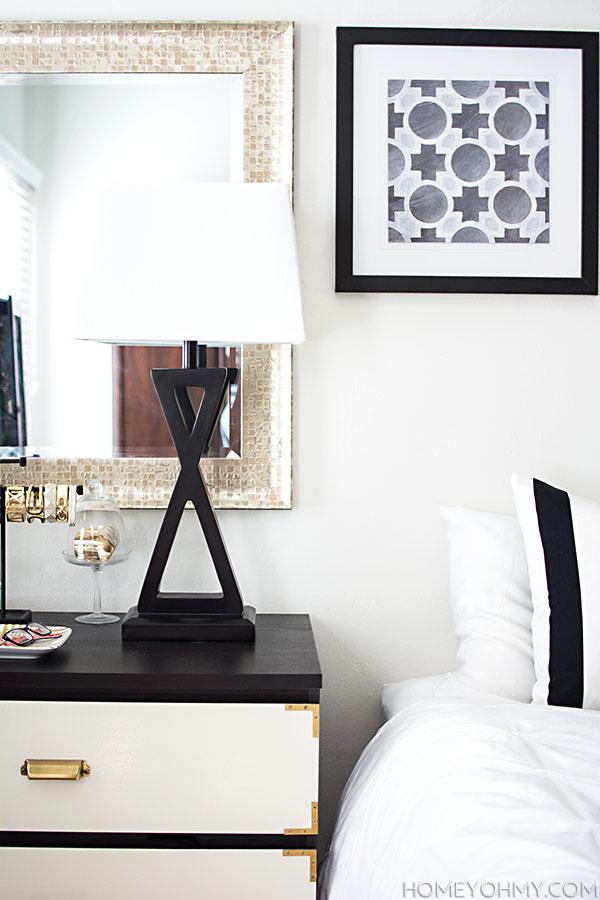 These lamps would look amazing at the opposite ends of something like a large credenza.  Sleek, simple, clean lines, all things I'm a fan of, and in the right space they'd be stunning.  They just don't work in my bedroom as well as I had envisioned, sadly.  What do you think?
Thanks to Kenroy Home for sending me these lovely items!  If you missed the links in this post, you can find the mirror here or the lamps here.
Also, I always get questions about my dressers whenever they make an appearance in a photo (thanks, guys!), so if you want to know more about that DIY makeover, you can find that here.